Smock:
Very similar, maybe same poplin material as wet and dry season 32 Battalion uniform jackets, 1st (significantly softer except for Sample 1), 2nd, and SWAPOL police pattern jackets, and Bophuthatswana camo cloth. Camo pattern, direction, and color choice is similar to M/961 Portuguese pattern.
Pockets:
Pocket flap shapes are also similar to the Portuguese jacket.
Tag:
Medium size.
Epaulettes: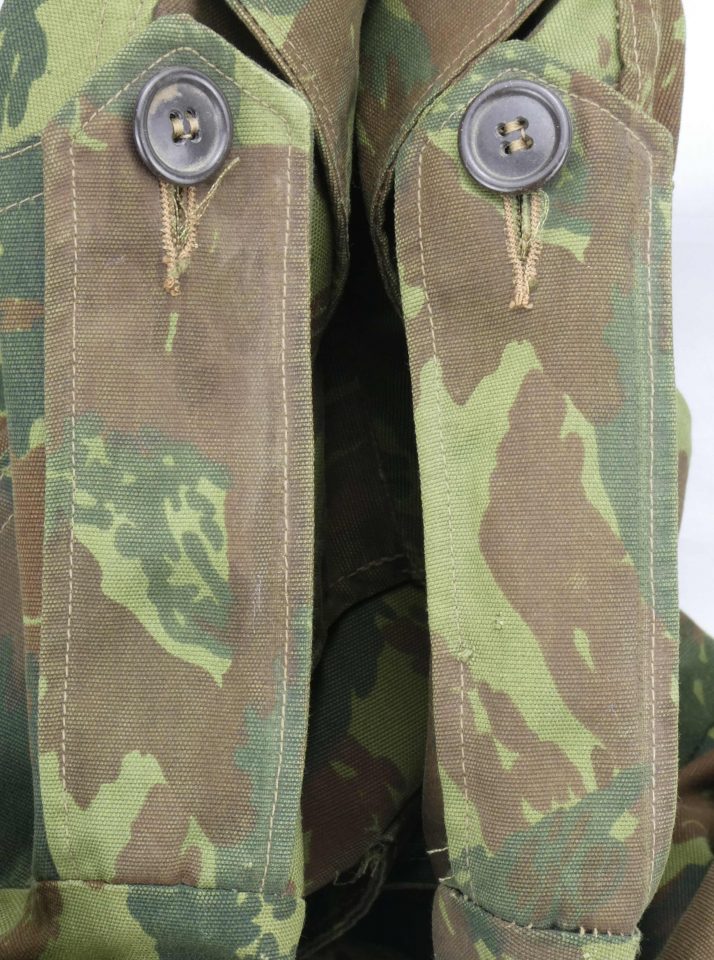 Inside: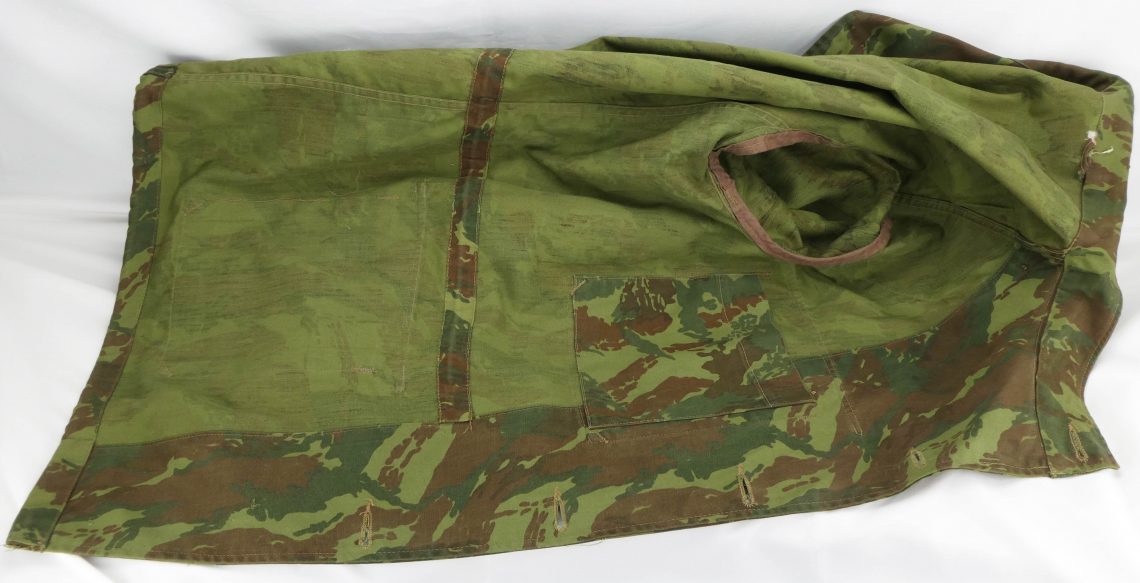 Internal pocket is only on left side (as worn).
Cuffs: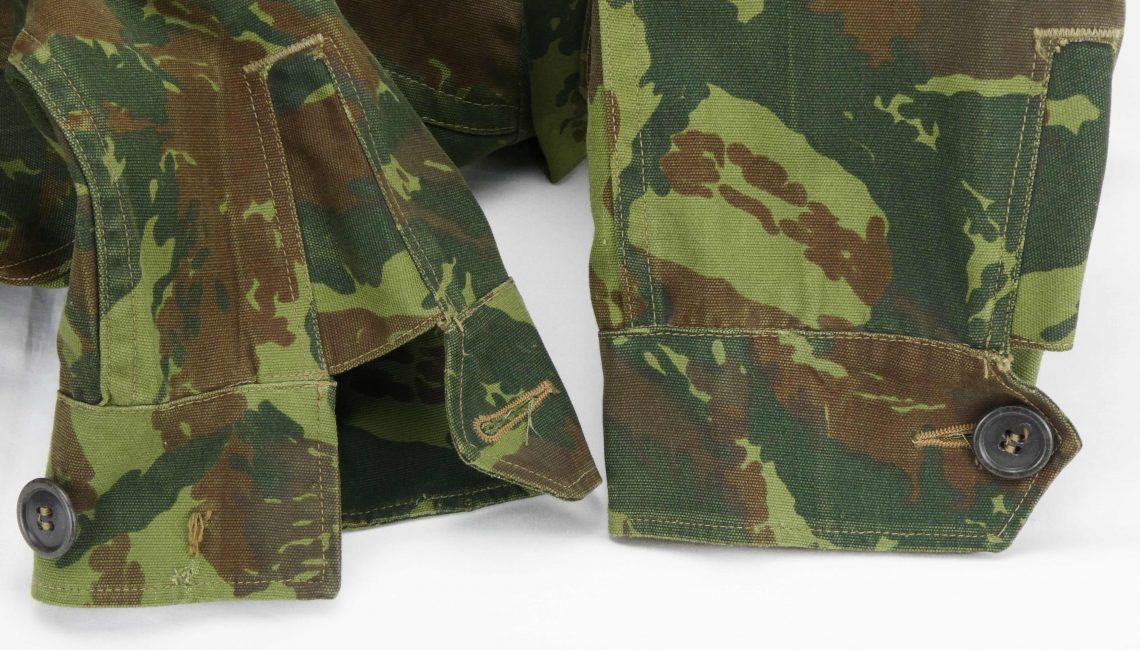 Shirt and Pants:
Shirt:
Cut has reinforcements in the same areas as the Portuguese shirts, but in SADF poplin material (like the smock) instead of herringbone twill.
Pockets: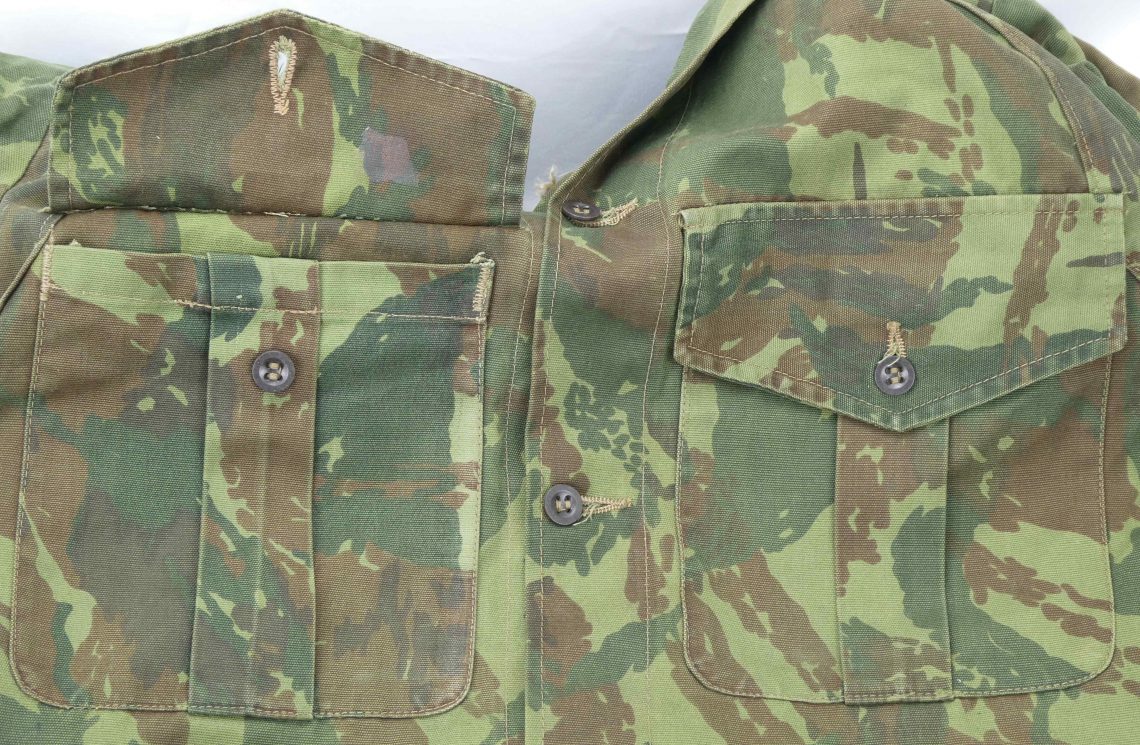 Epaulettes:
Cuffs: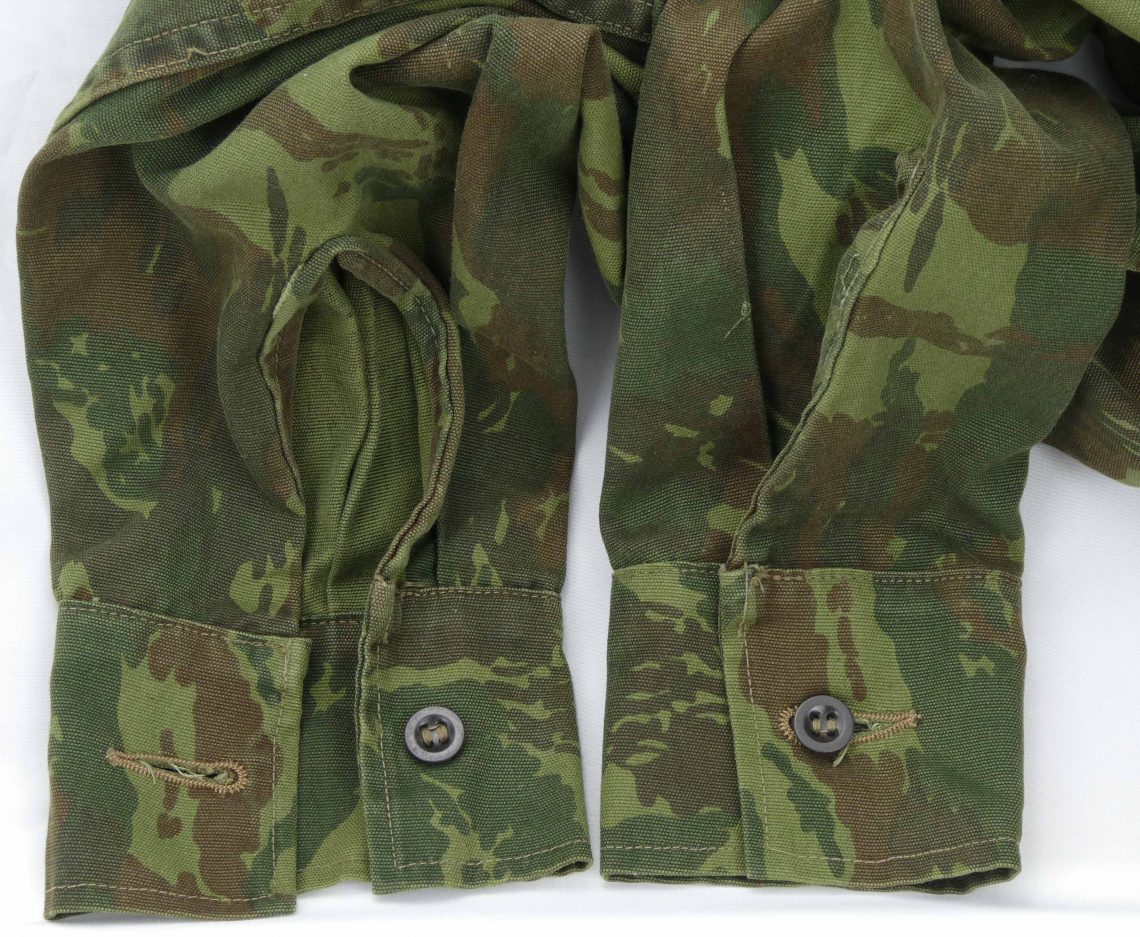 Inside: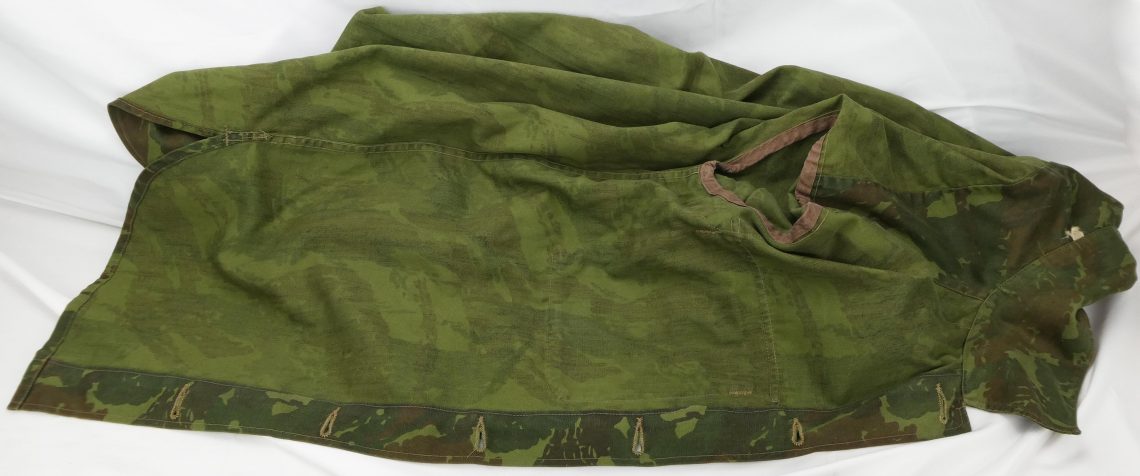 Tag: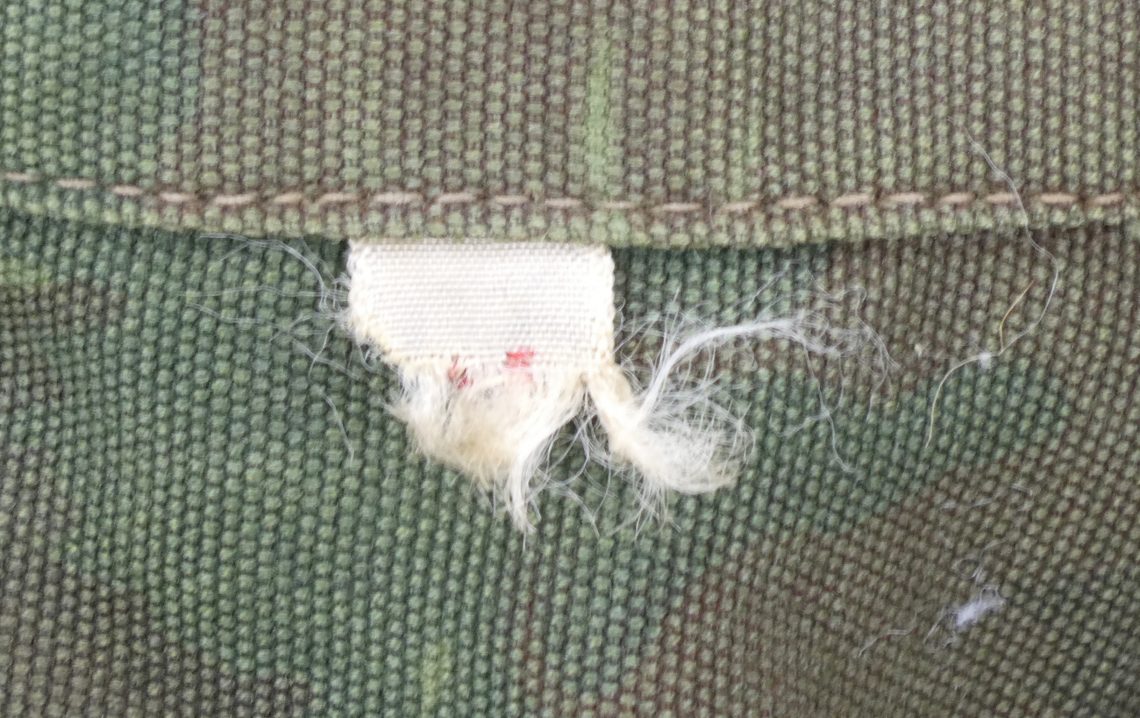 Small size tag made of cloth.
Pants:
Pockets: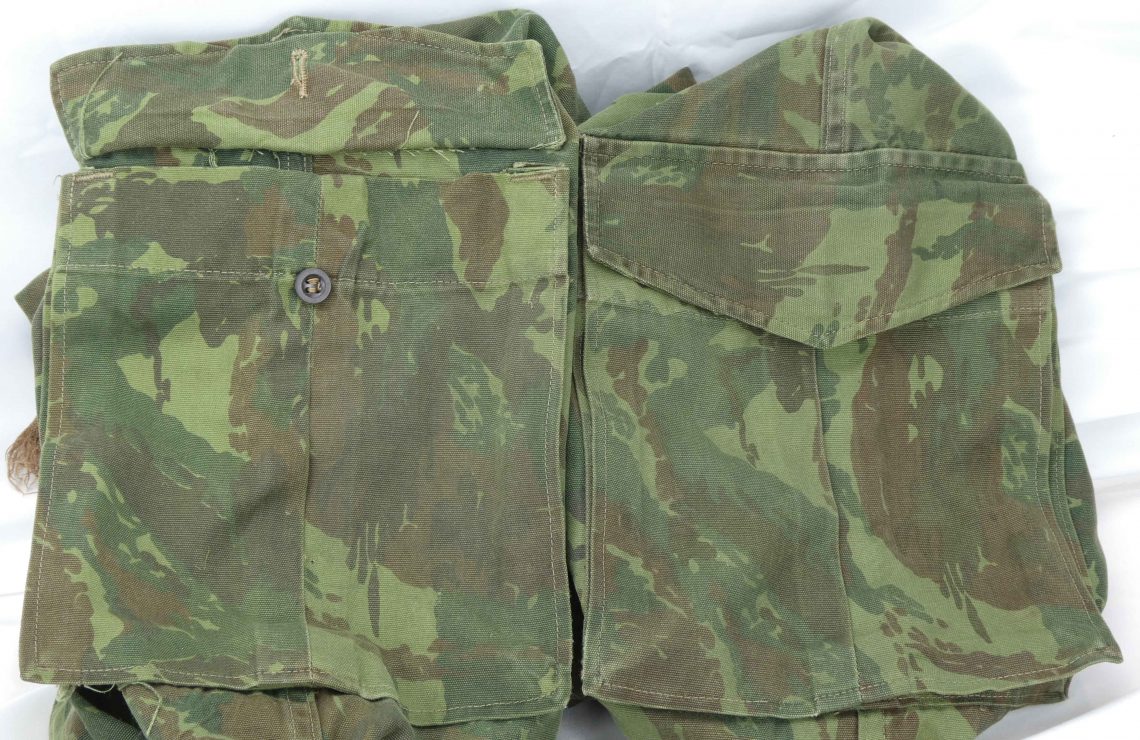 Inside:
Pocket material feels synthetic. Waistband inside is probably cotton. No tag remains.
Ankles: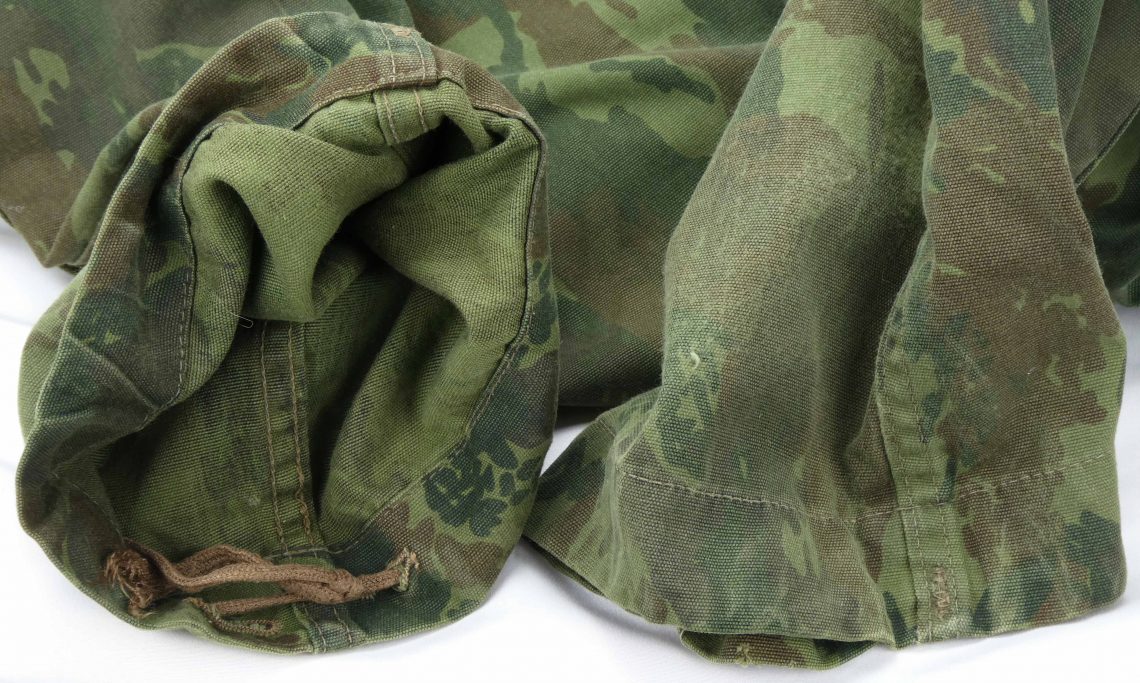 Belt Loops: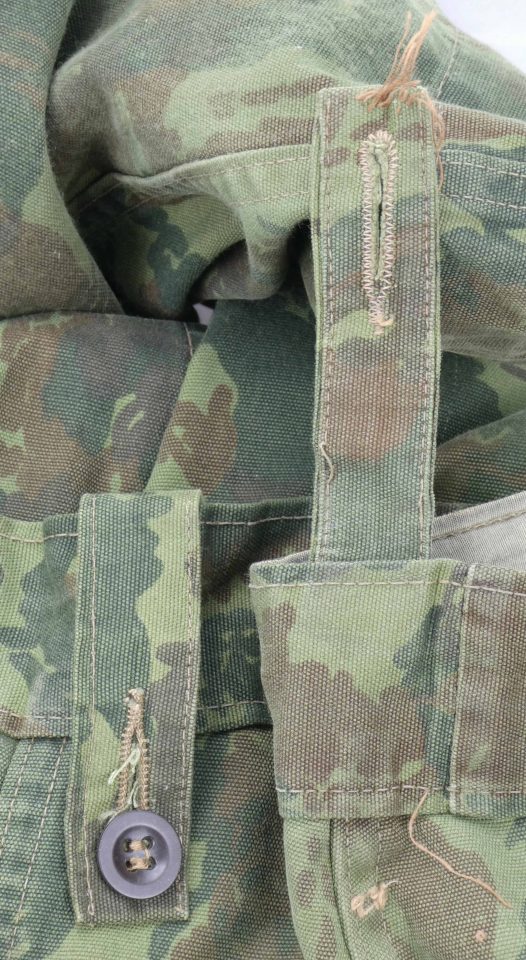 Some belt loops are attached via buttons, but a few are permanently sewn on.
Usage Photos:
Operation Savannah (October 2, 1975 – March 27, 1976):