Sample 1:
No markings.  Picture on right is comparison of seams on Koevoet camo jacket and 2nd pattern South African Police jacket.
Sample 2: "AIR"
Size small shirt, 00 (x-small?) pants.
Sample 3:
Very similar to civilian dress shirt.  Thin fabric like normal 2nd South African Police shirt.
Sample 4:
Trousers.  Same fabric weight as jacket (Sample 1).  Same cut as AIR trousers (Sample 2).
Color Balanced Swatches: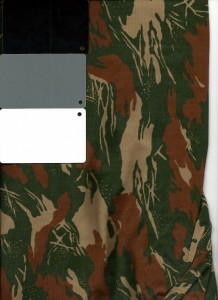 From Sample 1 (above).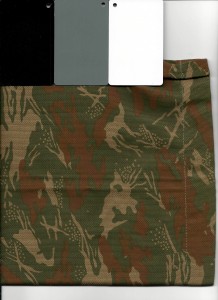 From Sample 2 (above).