The Portuguese lizard pattern is distinct from the French version in that its pattern is more strongly vertical. This pattern was extensively used in Portugal's decolonization wars, particularly in Africa (Angola and Mozambique), by nearly all parties involved.
Earlier Version #1:
The shapes of the print as well as the color indicate that this jacket was made in the 1960's.
Jacket:
M/964 Dolman cut is US M1943 style but with a standing Mandarin collar and concentric stitching on elbows for reinforcement. While the M/964 designation appears to have been standardized in 1964, lizard camouflage items in roughly the same cut, like this one, existed as early as 1961.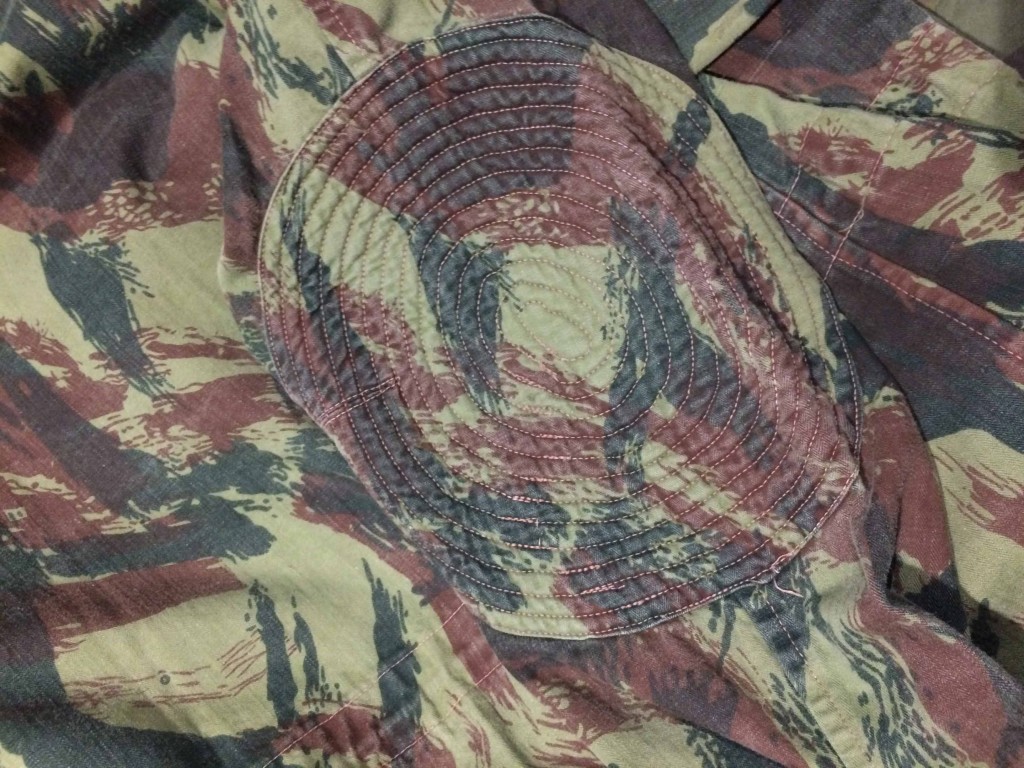 Pockets:
Tag: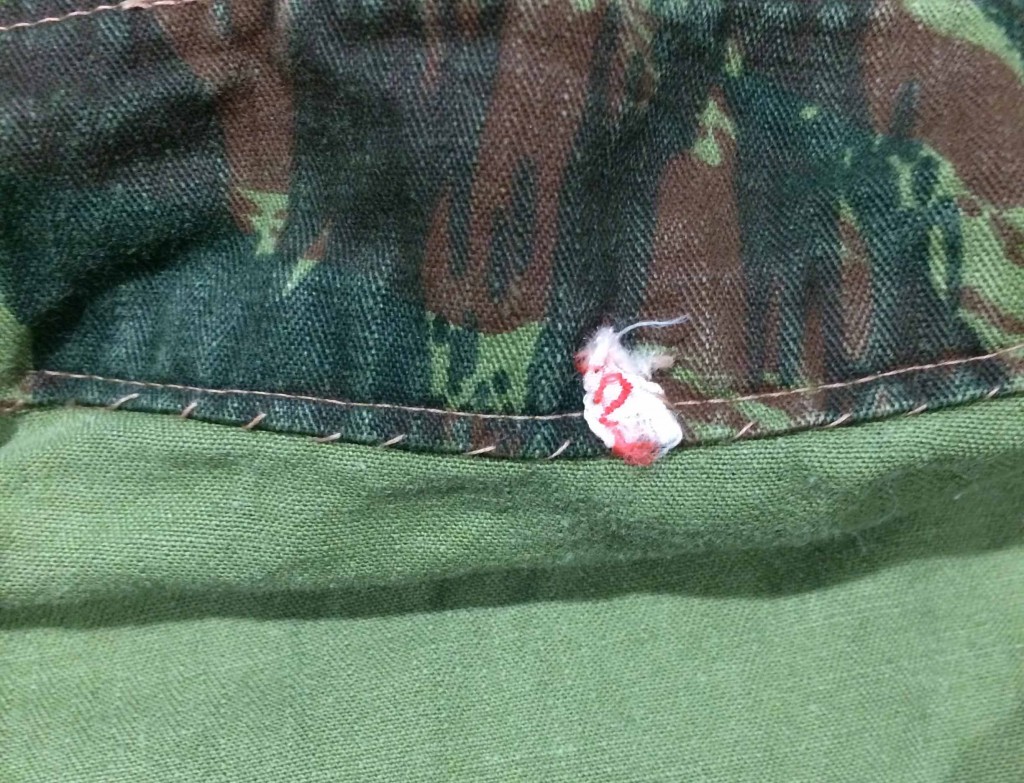 Inside Material: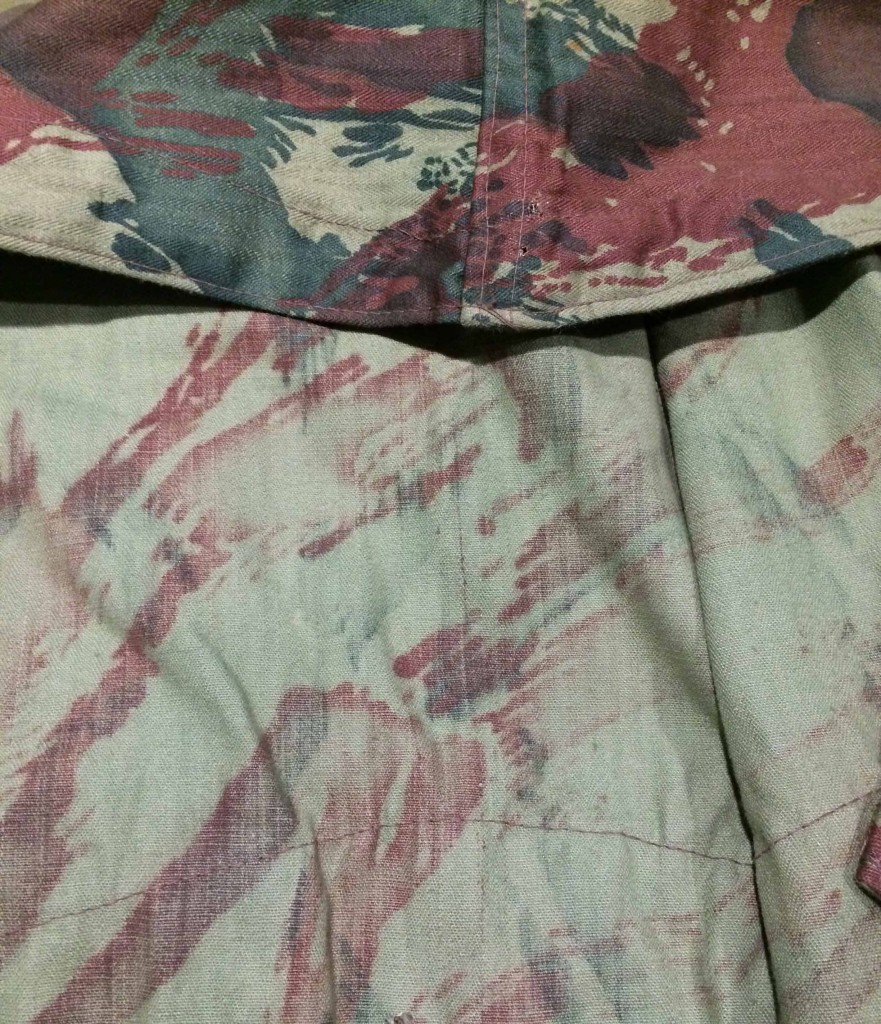 Herringbone twill like French uniforms from the period. Brown print on hood "bleeds" through.
Trousers:
Knees have reinforcement stitching.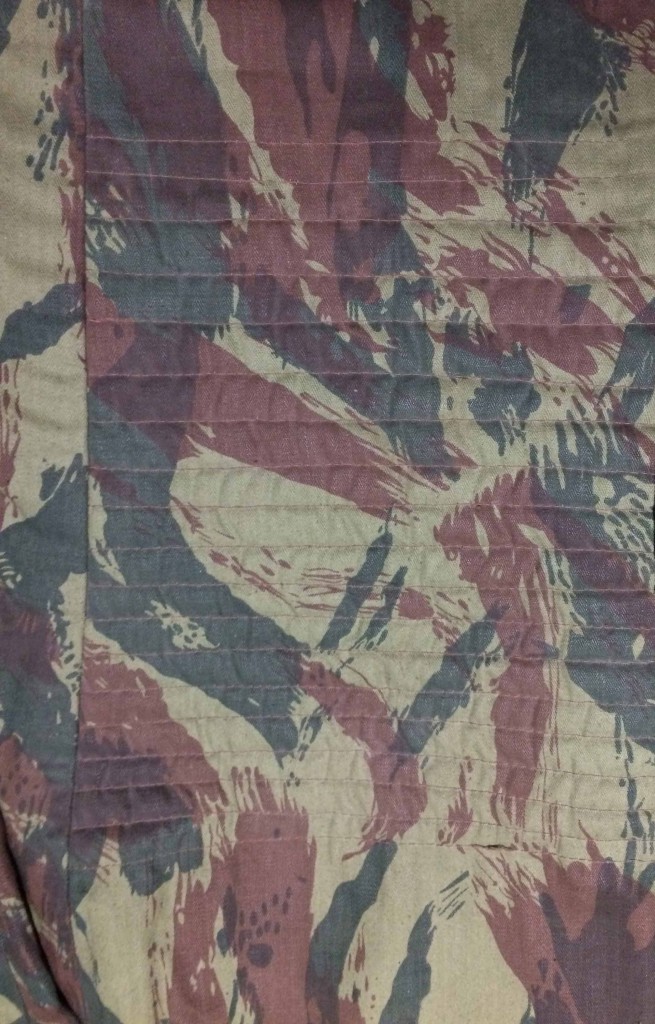 Pockets:
Button Fly: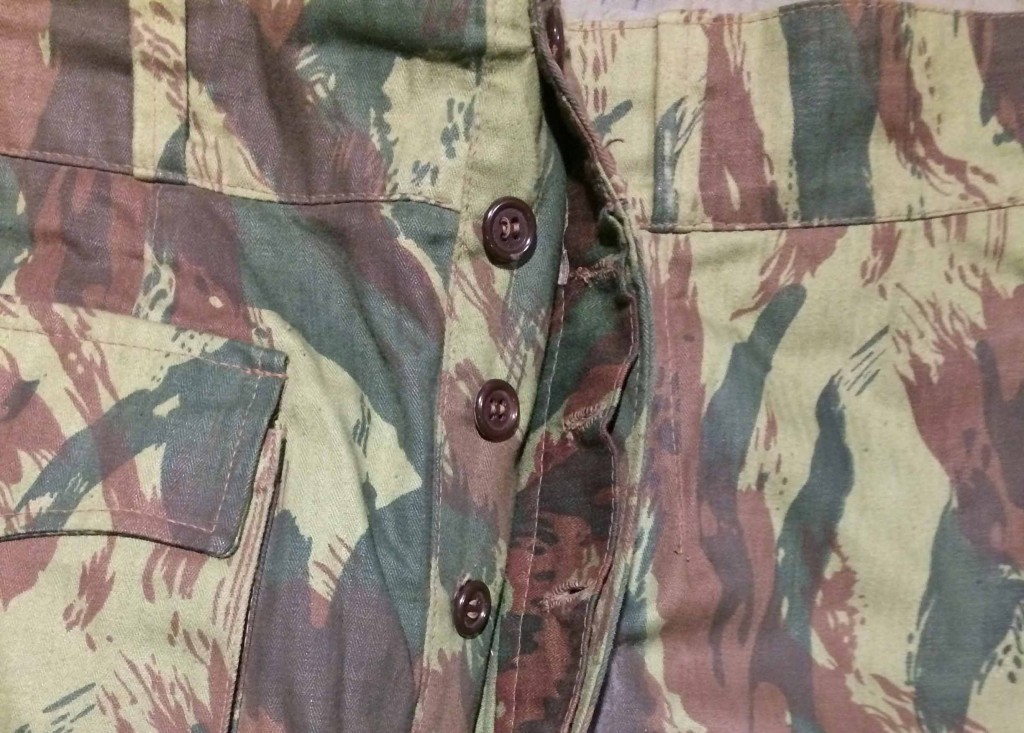 Tag: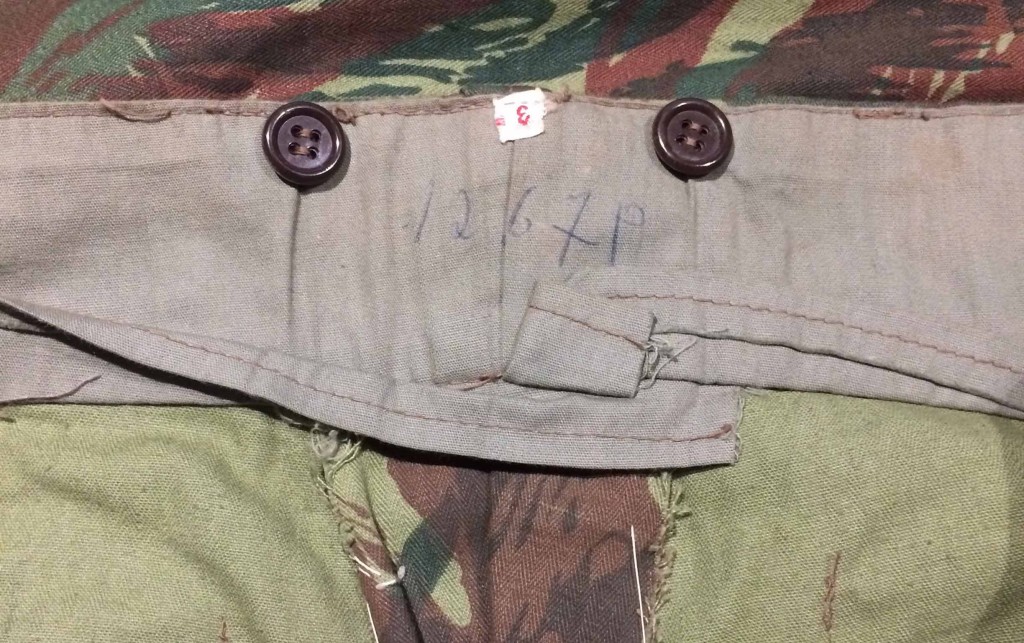 Seams: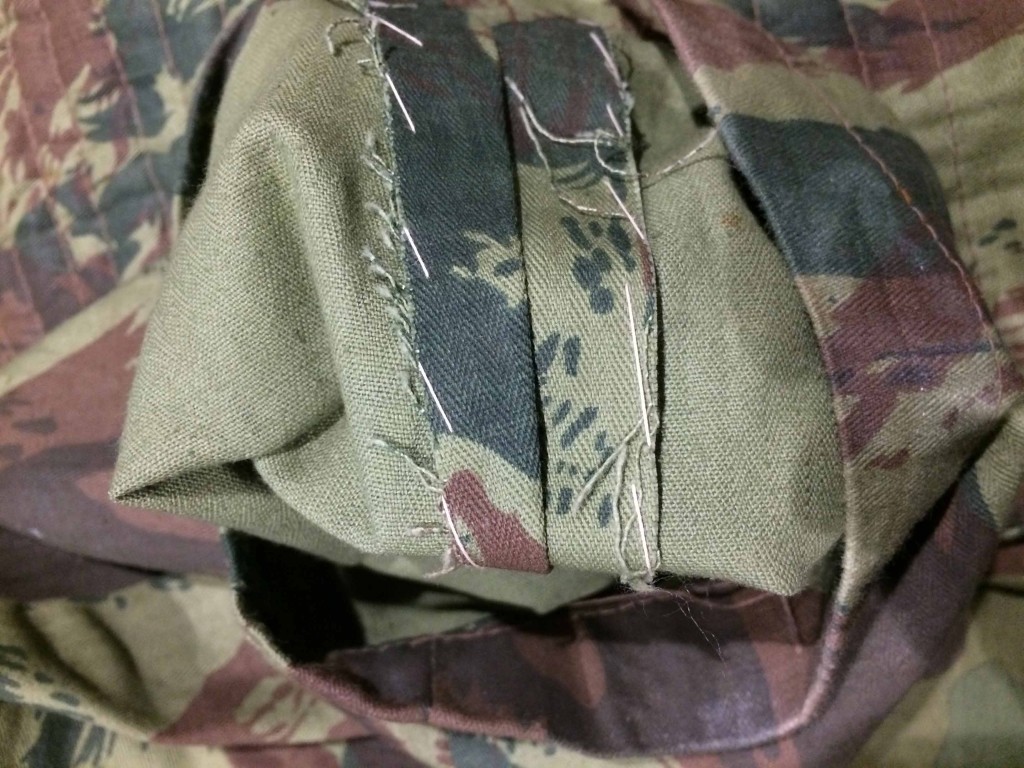 Material Comparison: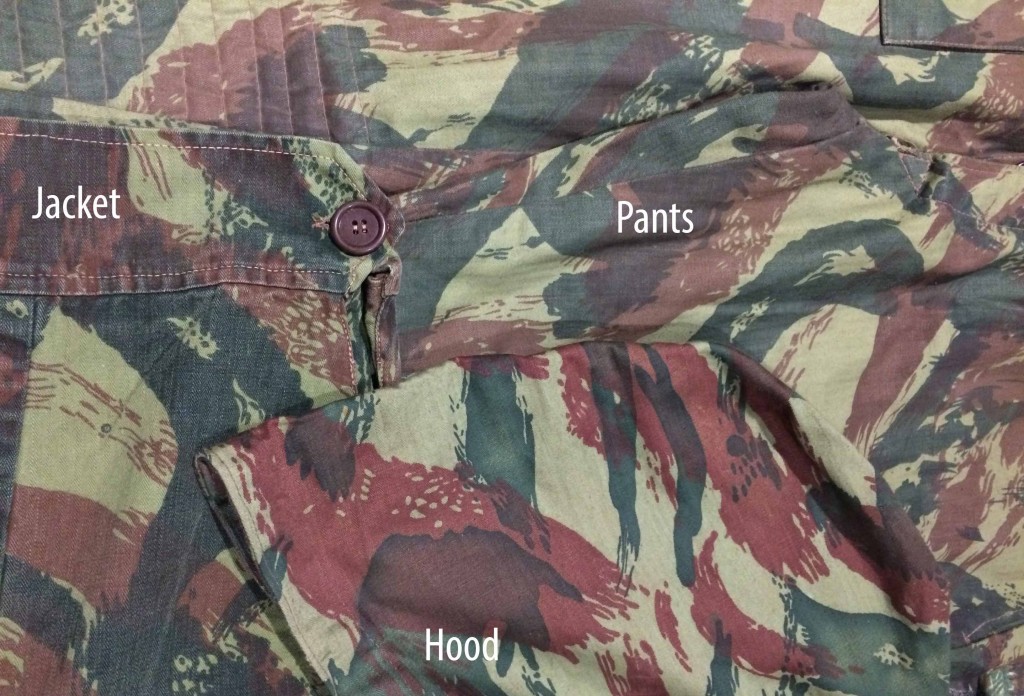 Different lots of fabric used for the whole uniform.
Usage Photos:
Congo Mercenaries (1960's):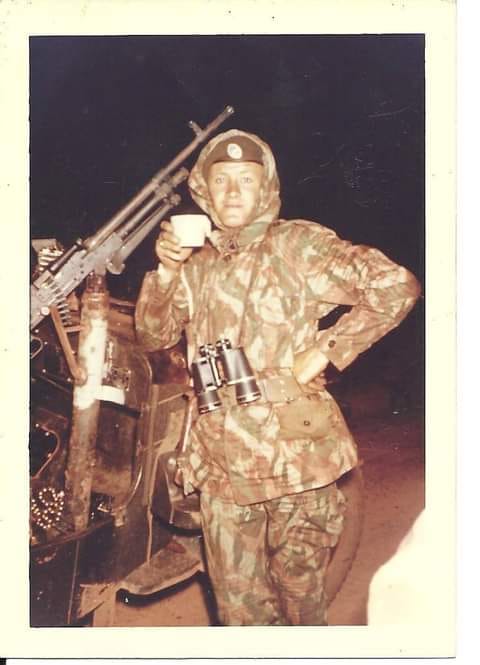 Rhodesia: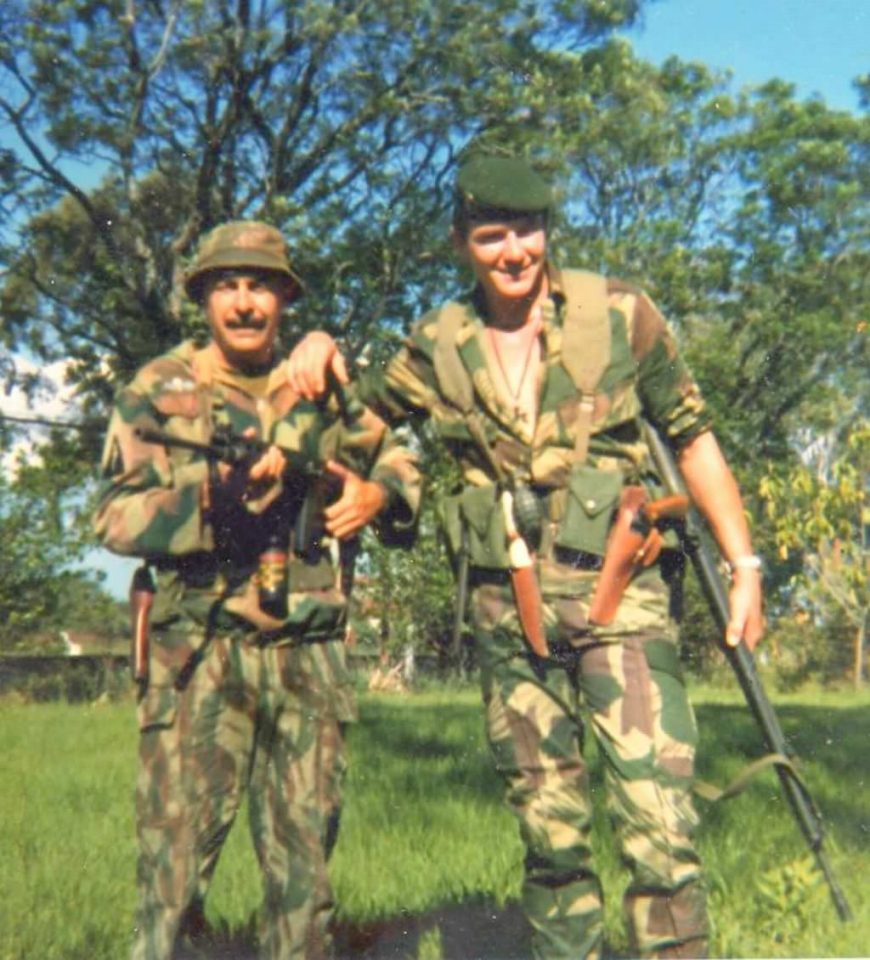 Earlier Version #2:
The primary fabric of this jacket is likely another 1960's variation of the Portuguese lizard print.
Jacket: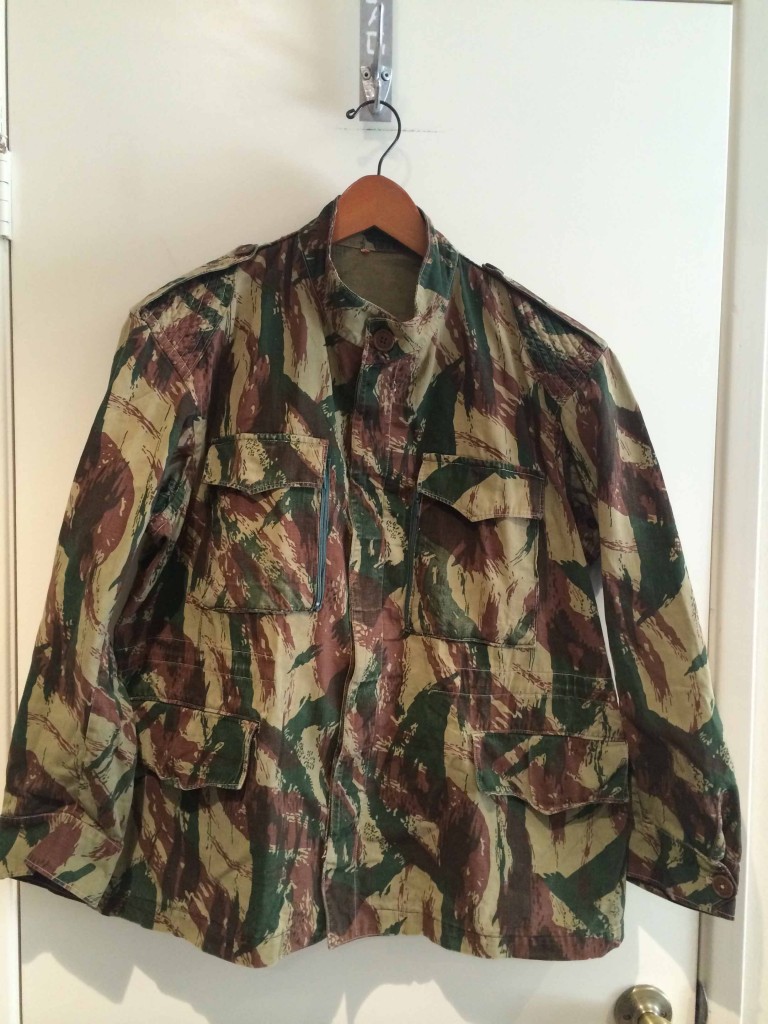 Base color faded to cream color, darker green and brown still strong. Base originally a green khaki. User modified with vertical zippers and pocket tops sewn shut for structural reasons.
Lower Pocket: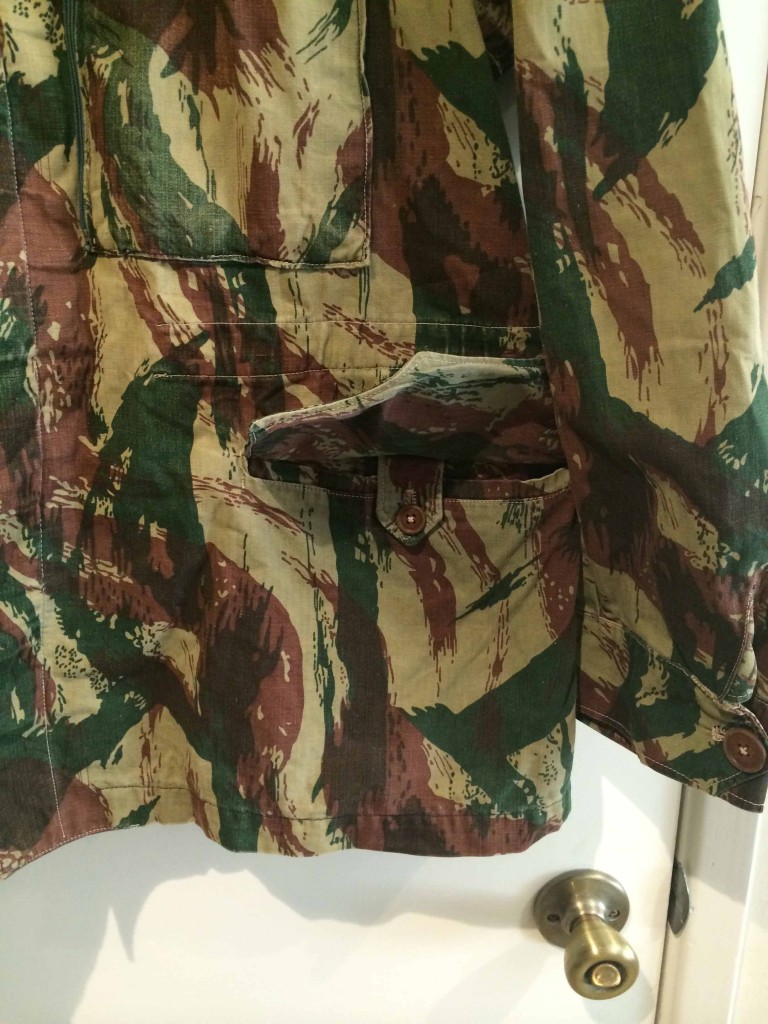 Bottom slit pockets still present
Tag: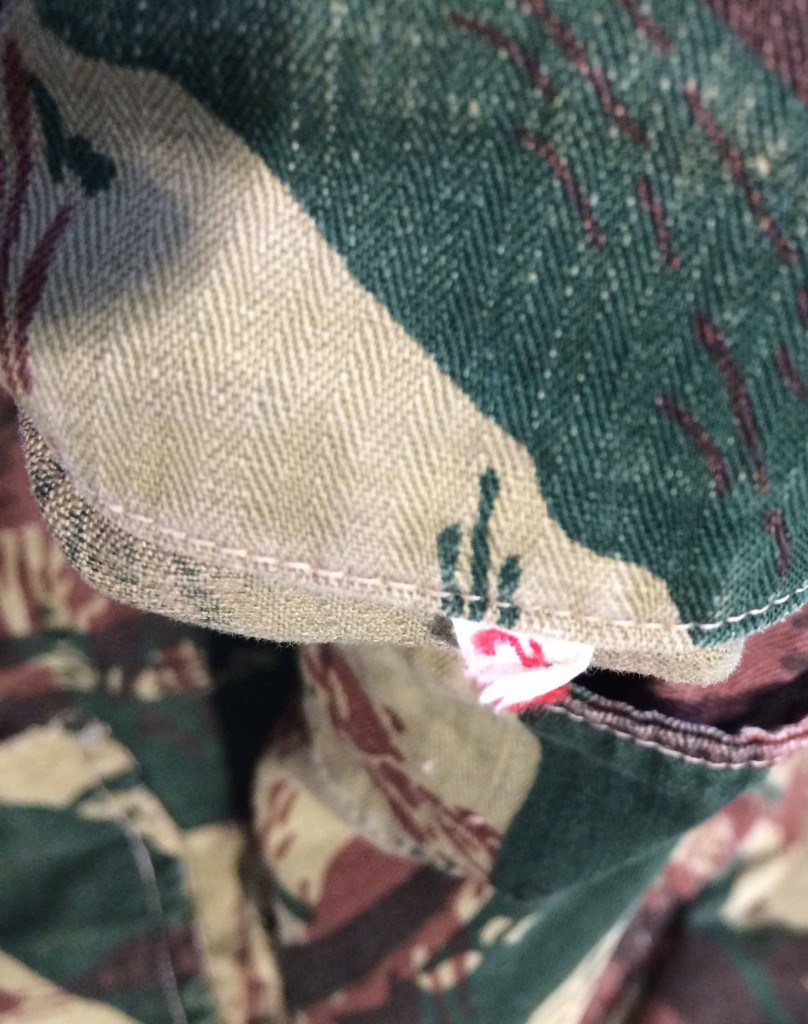 No OGFE tag.
Pin:
Came with French 5th Foreign Infantry Regiment badge on leather pocket fob. Probably not original to the jacket.
Buttons: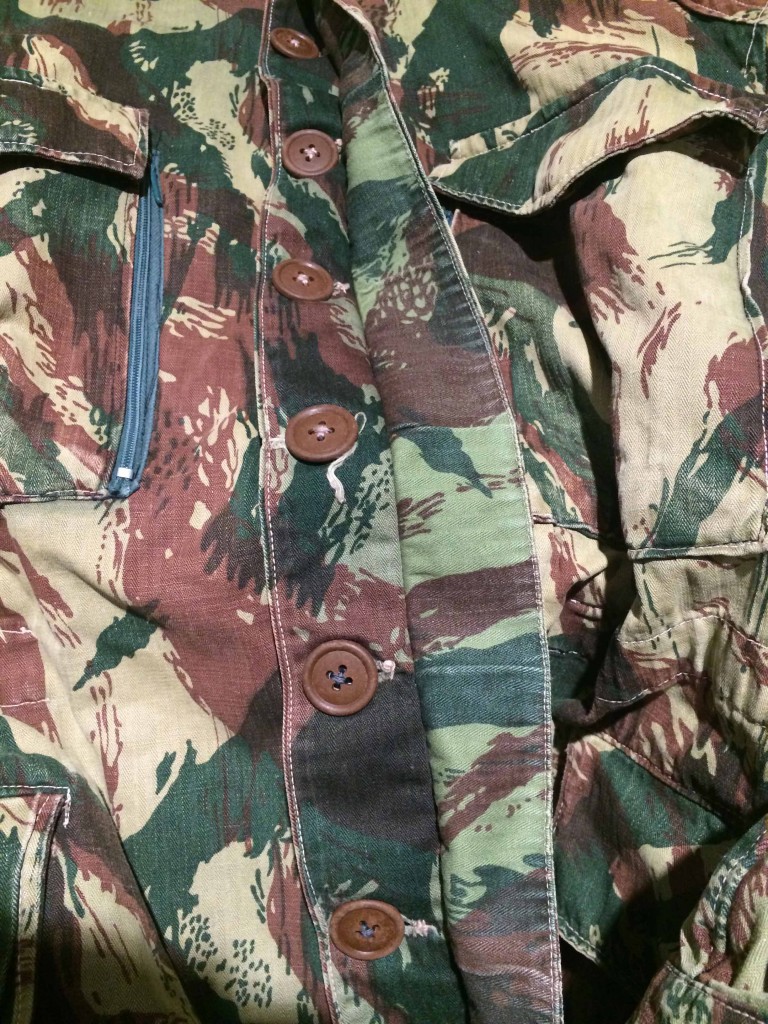 Top pockets have zipper sides added, emulating a French TAP smock.
Color Balanced Swatches:
Later 1970's Version:
This is the most commonly encountered version of the Portuguese lizard pattern. Both of the items shown below are likely of commercial origin, though military issued items in the same M/964 cut above obviously exist.
Shirt #1:
This shirt was captured from an insurgent in Angola or South West Africa (Namibia) during the Border War. It was heavily used and there are no tags or markings remaining. Camouflage print is also green over brown.
Pockets: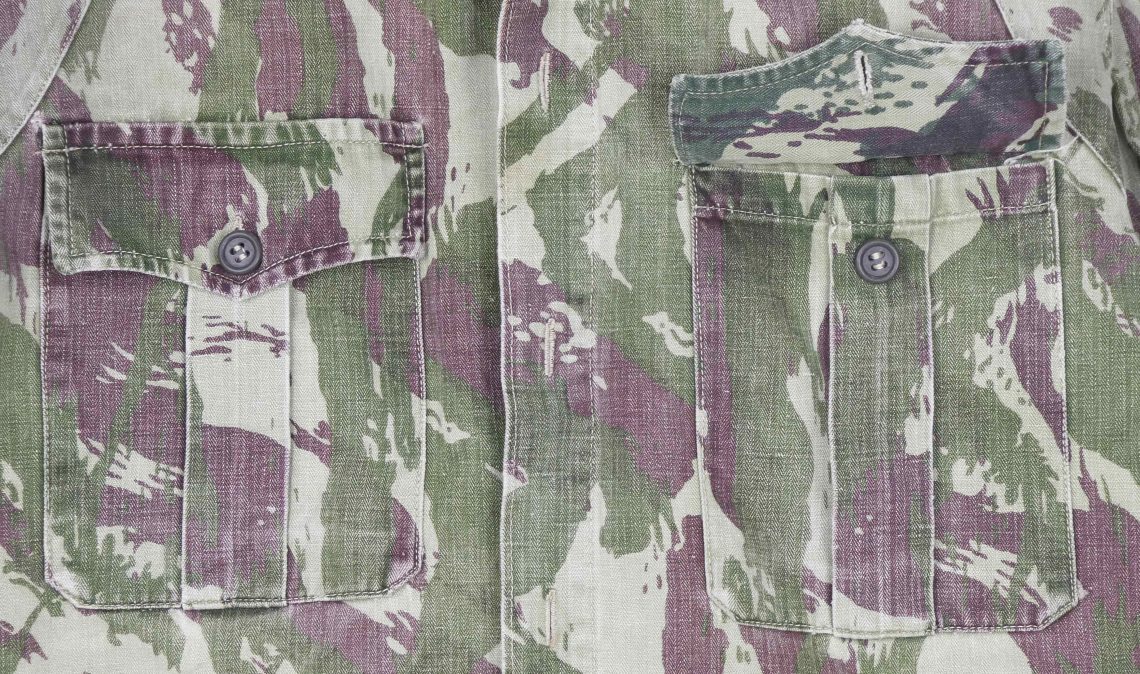 Longer pockets than post-war commercial copy below.
Buttons: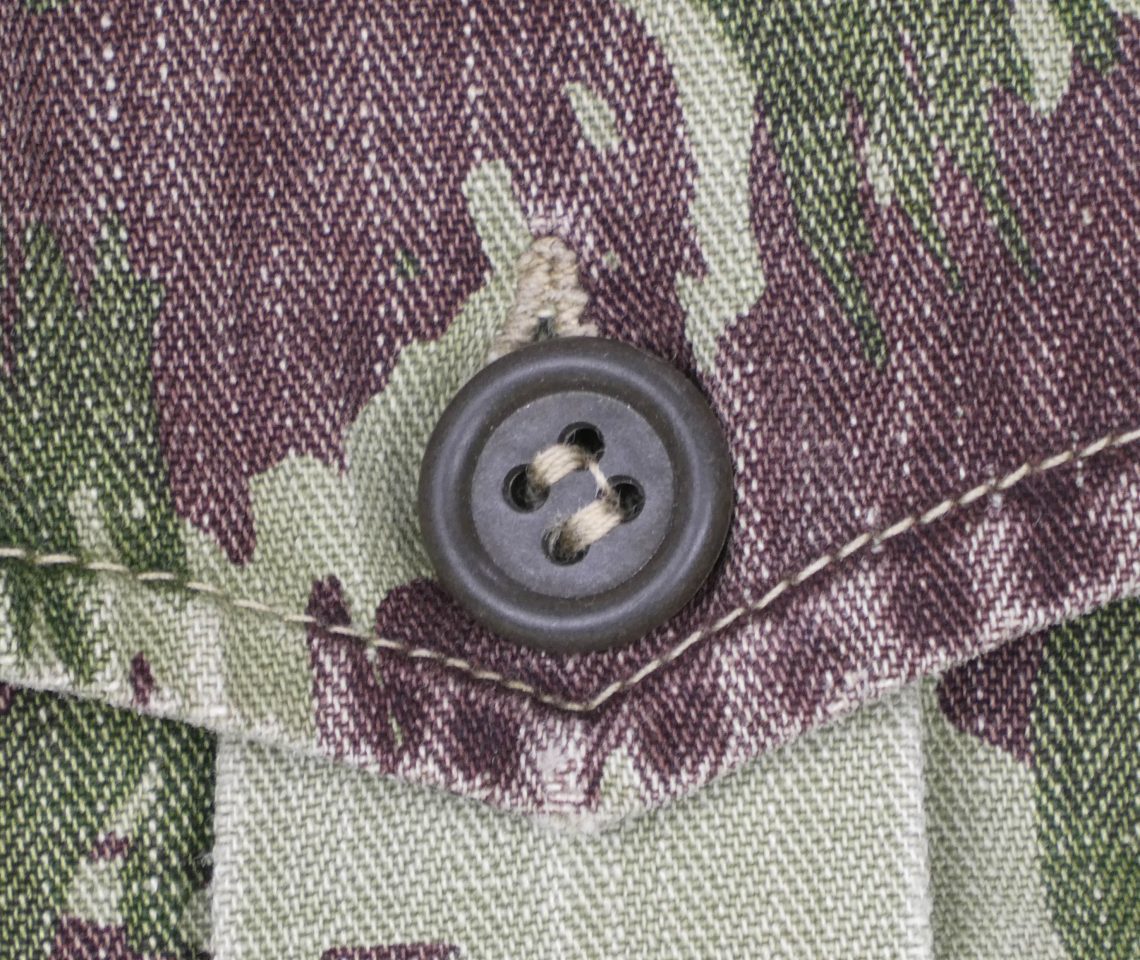 Grey-brown buttons.
Cuffs: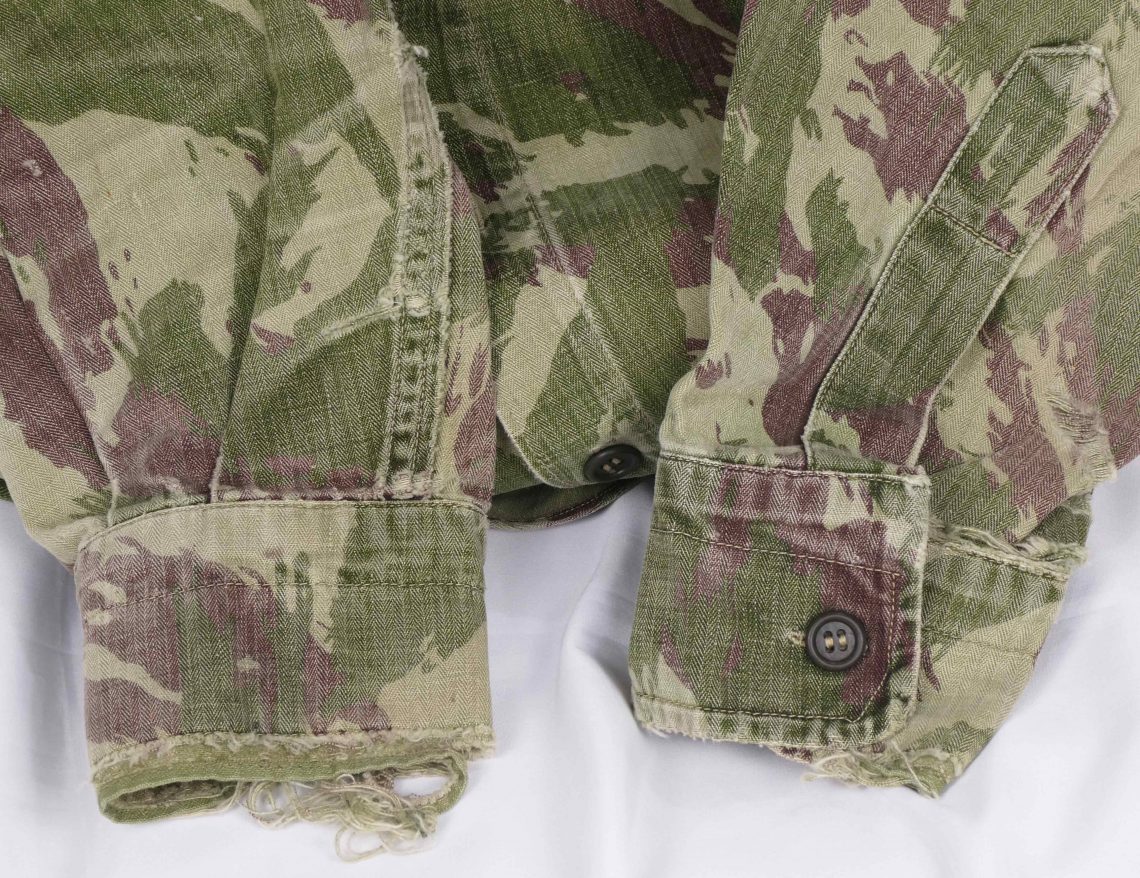 Inside: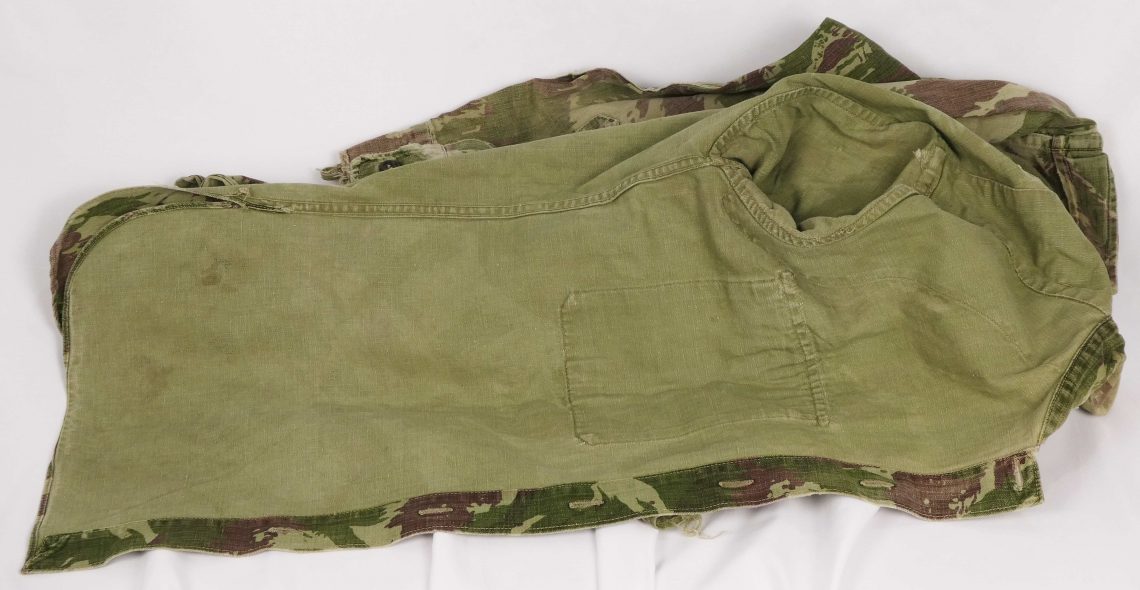 Usage Photo: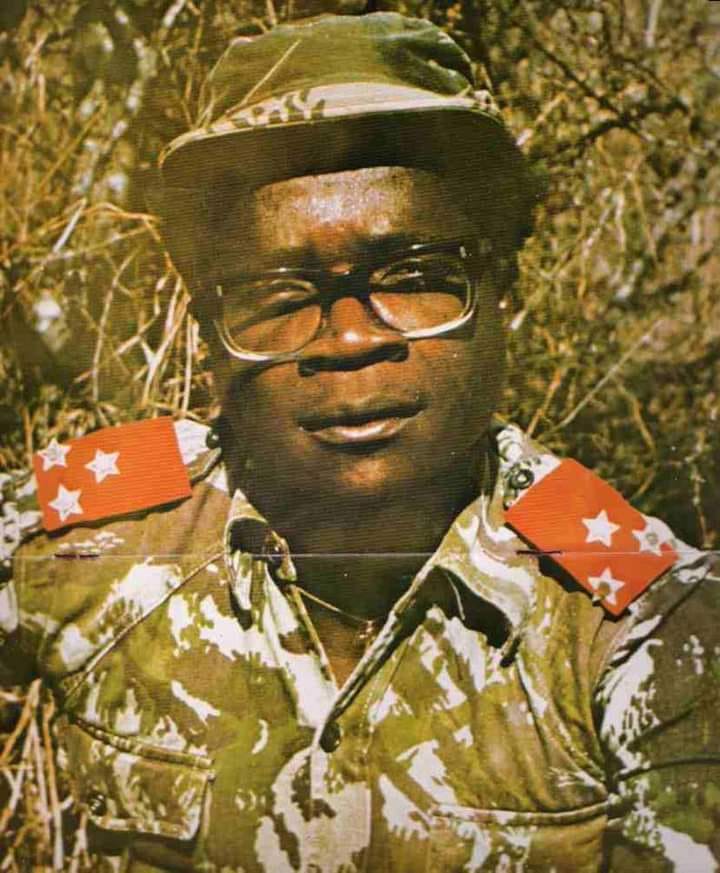 Shirt #2: Post War Commercial Copy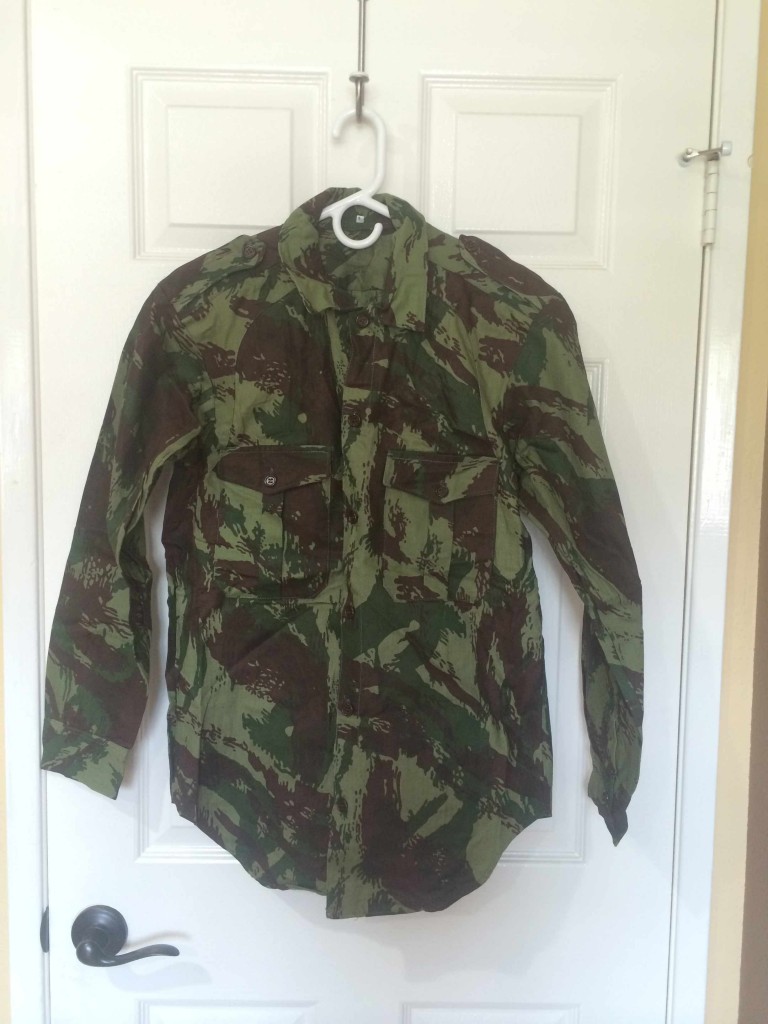 Possibly original fabric, made after Angolan war. Small size tag not consistent with sizing convention of Angolan war era shirts?
Color Balanced Swatch: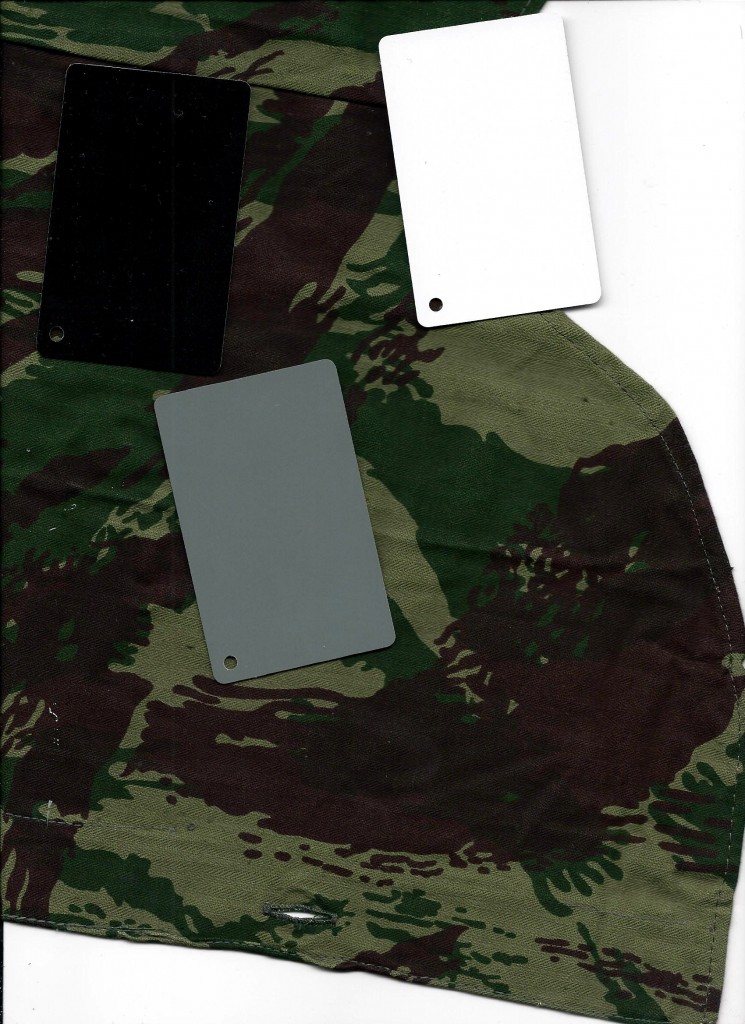 F1 Jacket:
Same HBT material as shirt above.
F1 cut and tags are French. Chest pockets are extremely shallow (3-4 inches deep past zipper) and stitching is very crude.
Velcro has hook side still attached:
Usage Photos:
This jacket is likely a commercial item intended for export to Africa or Asia like the F1 copies used by Executive Outcomes in the 1990's.
Chad:
Chadian soldiers used Portuguese camouflage F1 uniforms in the 1980's. These photos are from August 24, 1983 and are related to the Chad-Libyan conflict.
https://www.gettyimages.com/detail/news-photo/soldat-tchadien-le-24-août-1983-au-tchad-news-photo/967704370?adppopup=true
https://www.gettyimages.com/detail/news-photo/soldats-tchadiens-le-24-ao%C3%BBt-1983-au-tchad-news-photo/967704254