This Camelbak was modified by a former user by removing the right shoulder strap (as worn) and connecting the left strap across to its lower buckle so the pack can be worn slung over the back. Camelbak called this camouflage pattern "Desert Digital" although it closely resembles the contemporary AOR1 and Desert MARPAT patterns. This example was obtained around 2016 at a flea market with no other military items. No longer in collection.
Inside:
Bottom: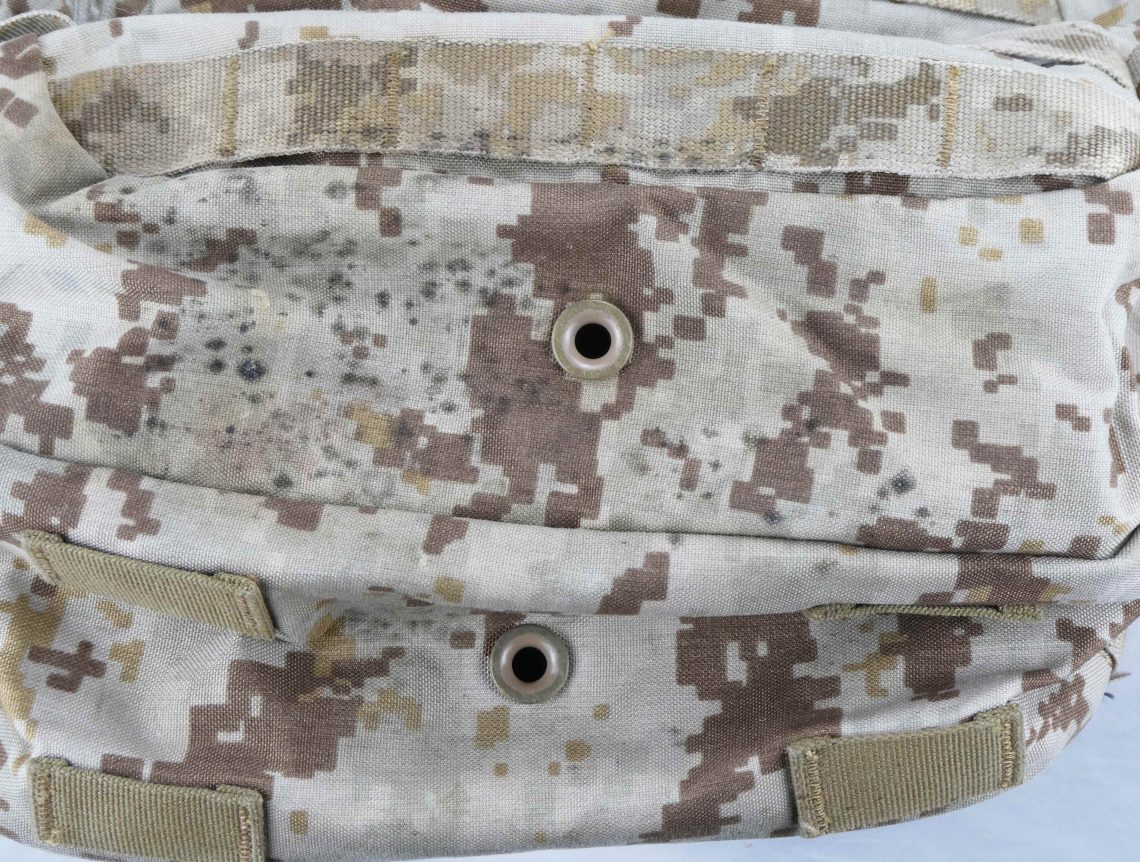 Drain holes on bottom compartment.
Buckles:
Side: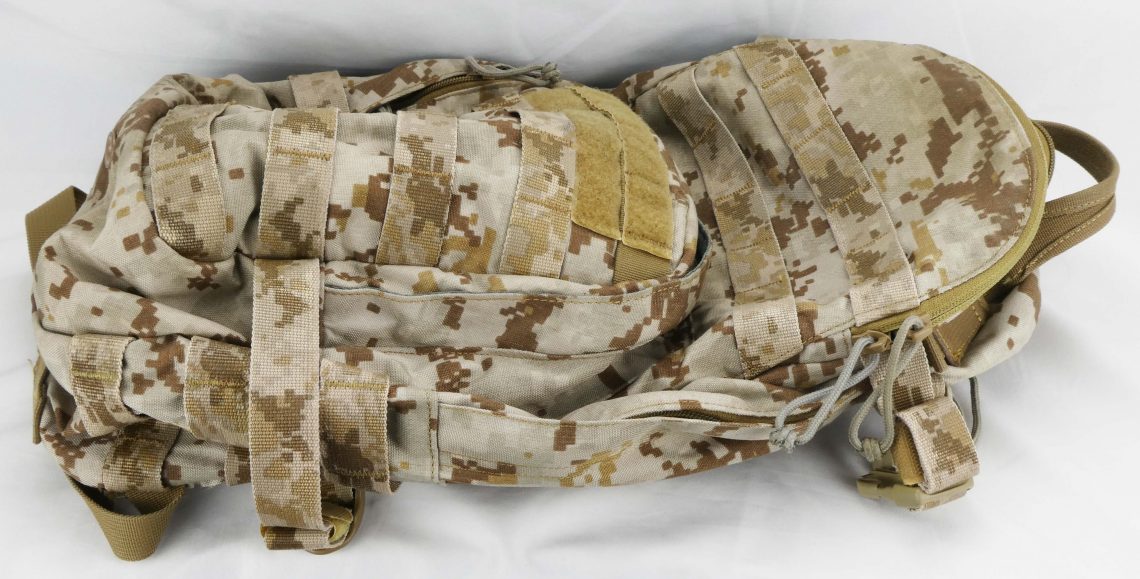 Top Hardware:
Tag: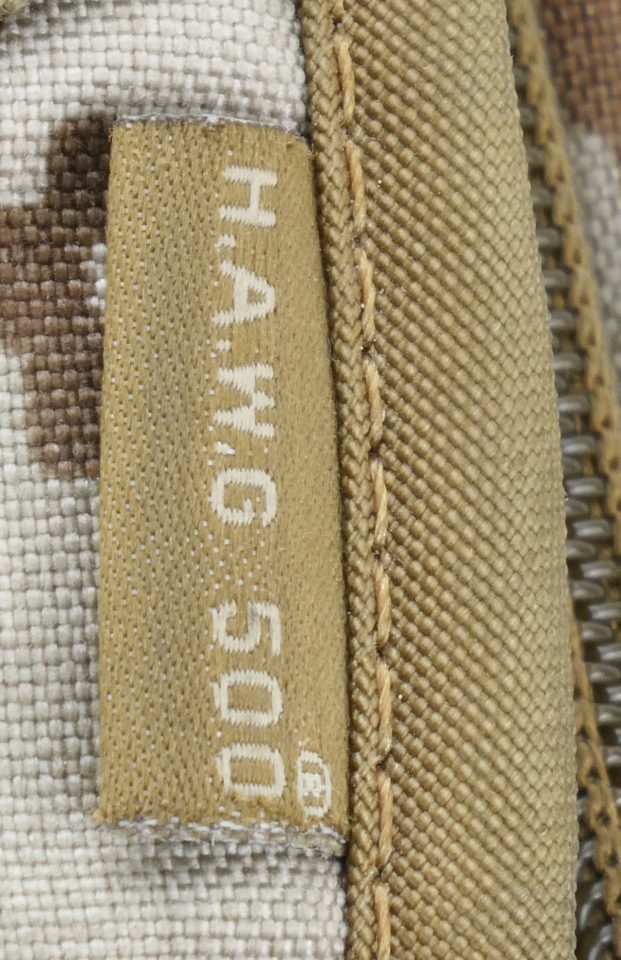 "500" is likely a reference to Cordura 500 weight material. No other tags were found on the item.
Usage Photo: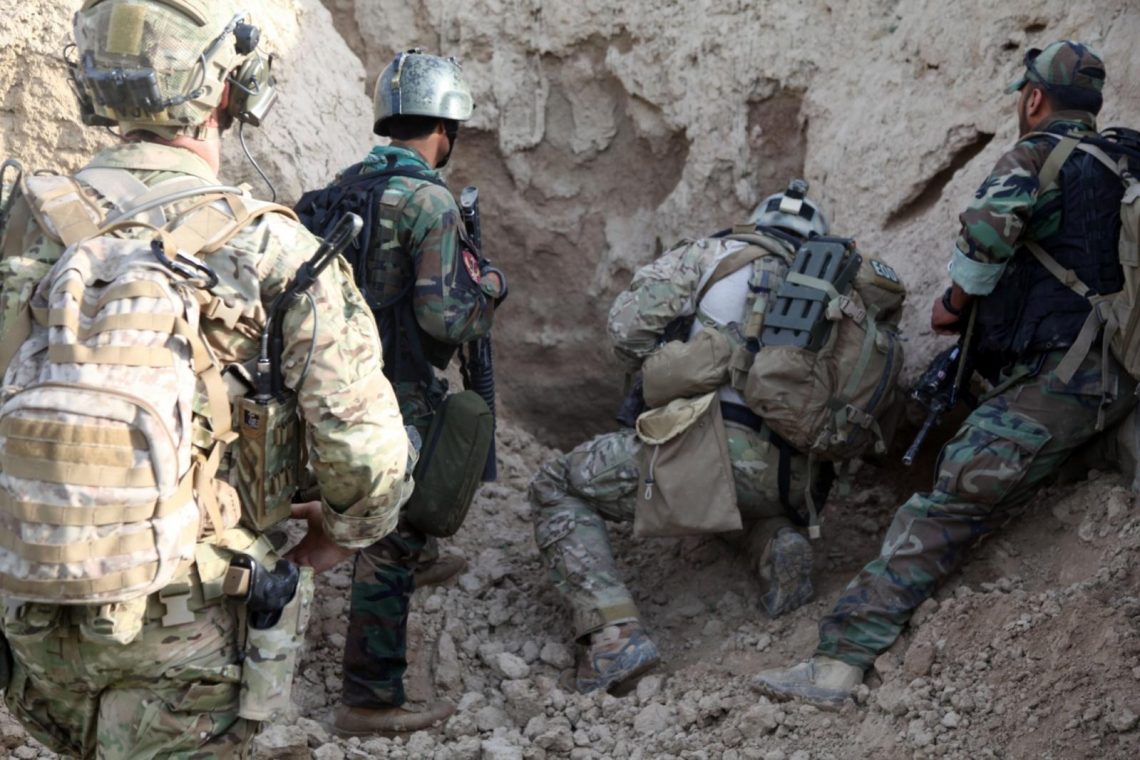 CAG (Delta Force) was photographed using an earlier version of this backpack around 2011 – 2012. Heavily used, "rigger modified" examples of the same generation as the one on this page have been previously sold: https://www.worthpoint.com/worthopedia/camelbak-hawg-500-0l-hydration-pack-1879408688