The US Marine Corps tested a softshell uniform intended for mountain environments around 2006-2007. There is one known cut for the jacket and two for the trousers. All were made in a softshell material similar to the ones used on the PCU uniform. The uniform was ultimately not accepted for service due to concerns about poor durability (source: https://iacmc.forumotion.com/t8565-experimental-desert-marpat#71865, http://www.equipped.pl/mountain-mccuu/ [Polish language]).
Sample 1: MCCU Cut
This version has the same cut as the standard MCCU uniform, but in softshell material. There is elastic material at the elbows, knees, and crotch for enhanced mobility. Both the jacket and the pants are made of official Desert MARPAT fabric since the USMC Eagle/Globe/Anchor (EGA) symbol is embedded into the pattern: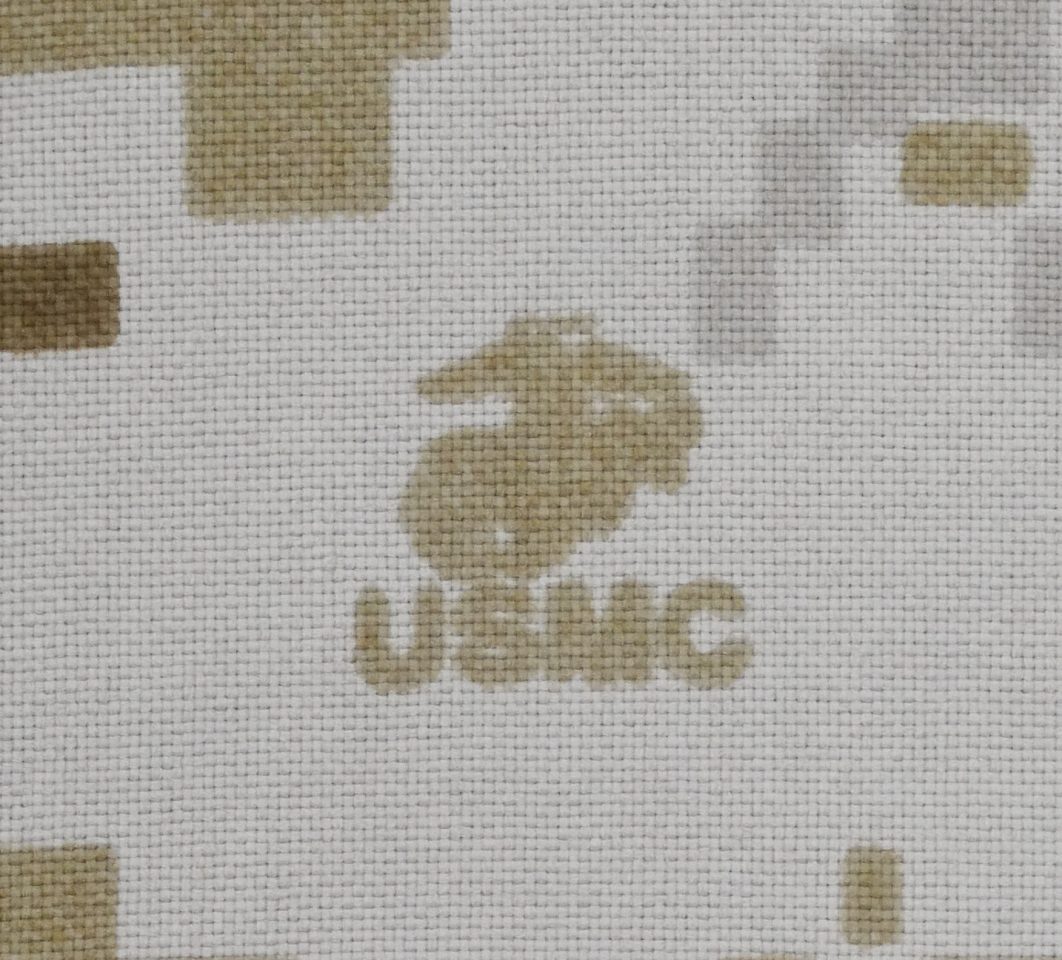 Jacket/Blouse:
The blouse is cut the same as the standard MCCU except for the velcro used to fasten the pockets and the snaps and zipper for the main opening.
Tags:
All examples of the MARPAT mountain suit with the elastic material were manufactured by American Power Source in 2006. The information on the label is for a standard issue Desert MARPAT MCCU so it is incorrect for the jacket.
Chest Pockets: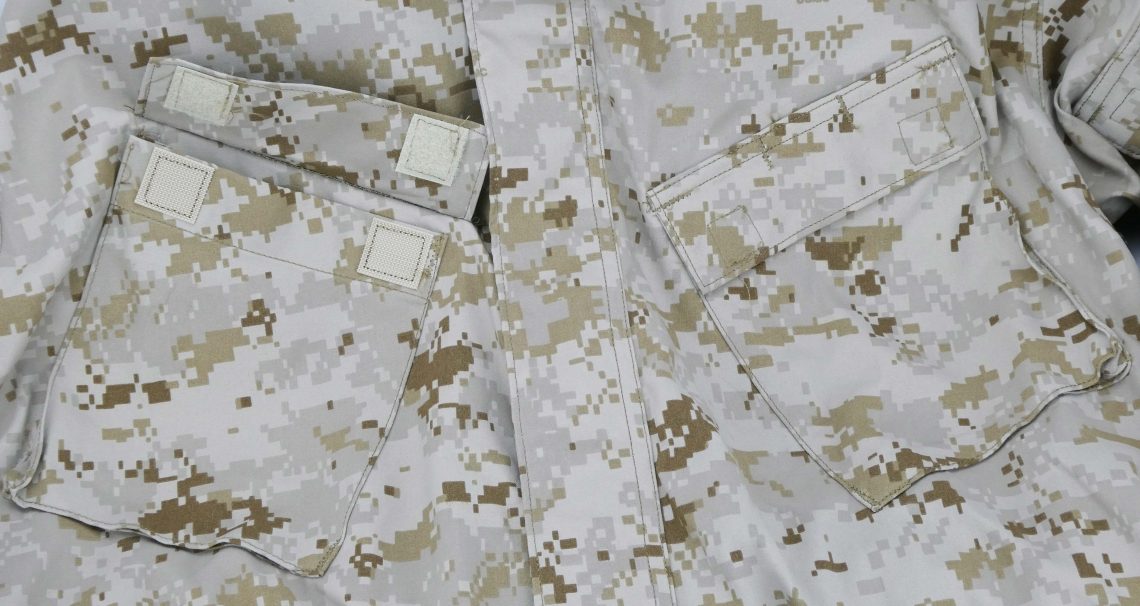 There is also no embroidered Eagle/Globe/Anchor (EGA) logo on the left pocket (as worn).
Arm Pockets: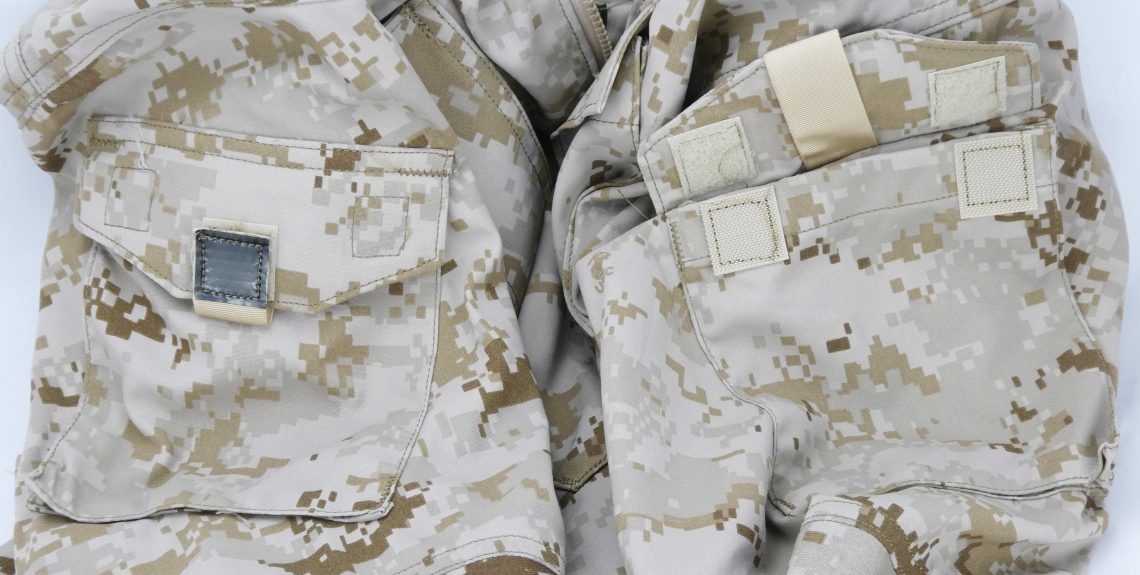 ACU style infrared reflective tabs on the arm pockets.
Elastic: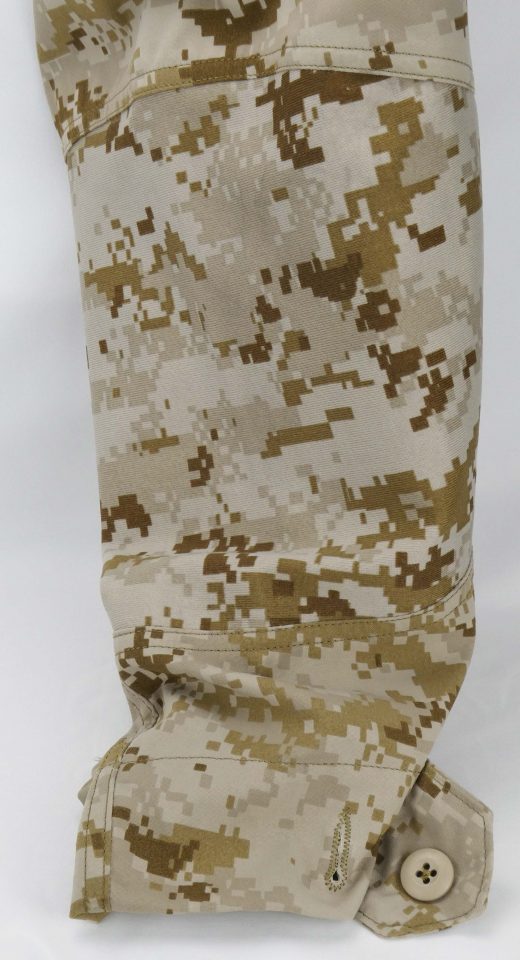 Elastic material only at the elbow.
Zipper:

Double sided YKK zippers with plastic teeth.
Inside: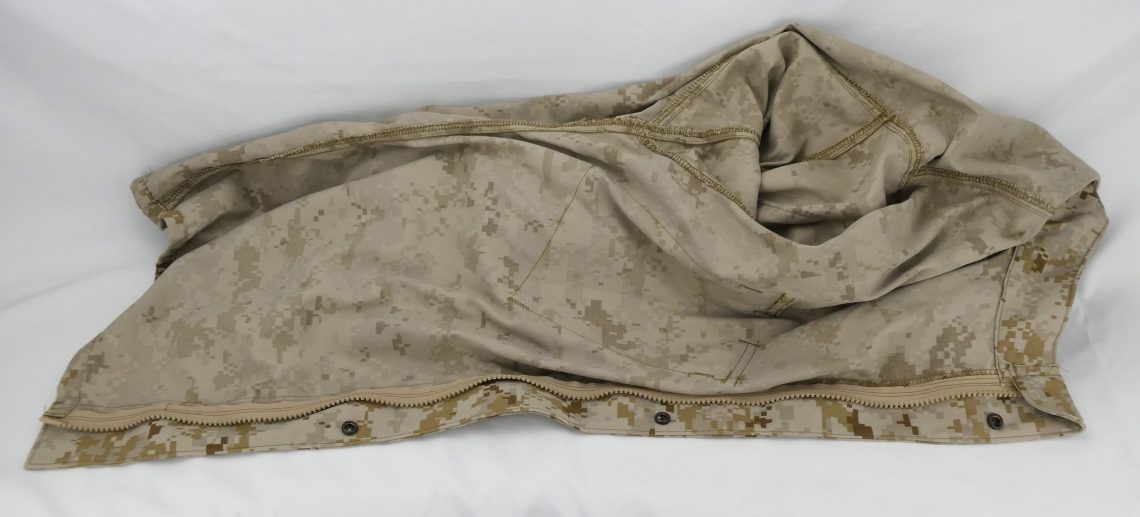 Trousers:
Also same cut as standard MCCU, but in softshell material.
Tags:
2006 date from American Power Source. The tags are for the standard issue Desert MARPAT MCCU, so the information is incorrect.
Pockets:
Elastic:
The same elastic material from the elbows are used at the knees and crotch.
Inside: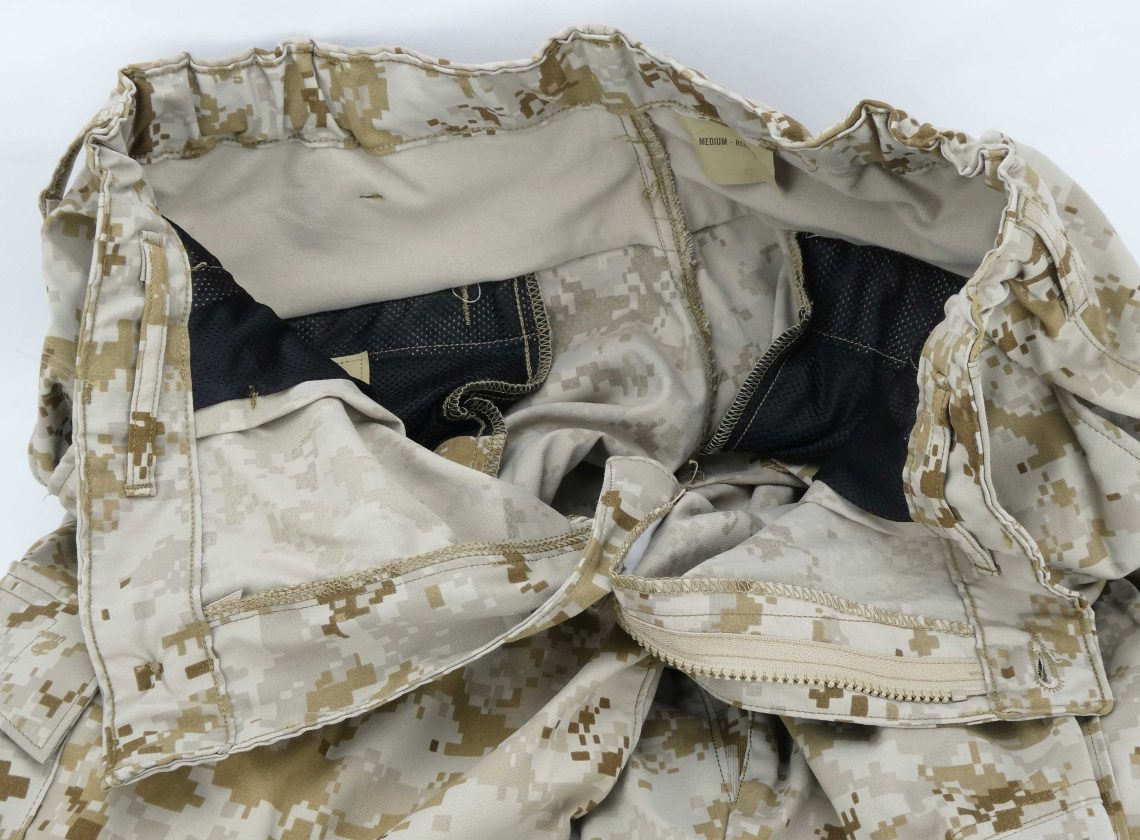 Ankles: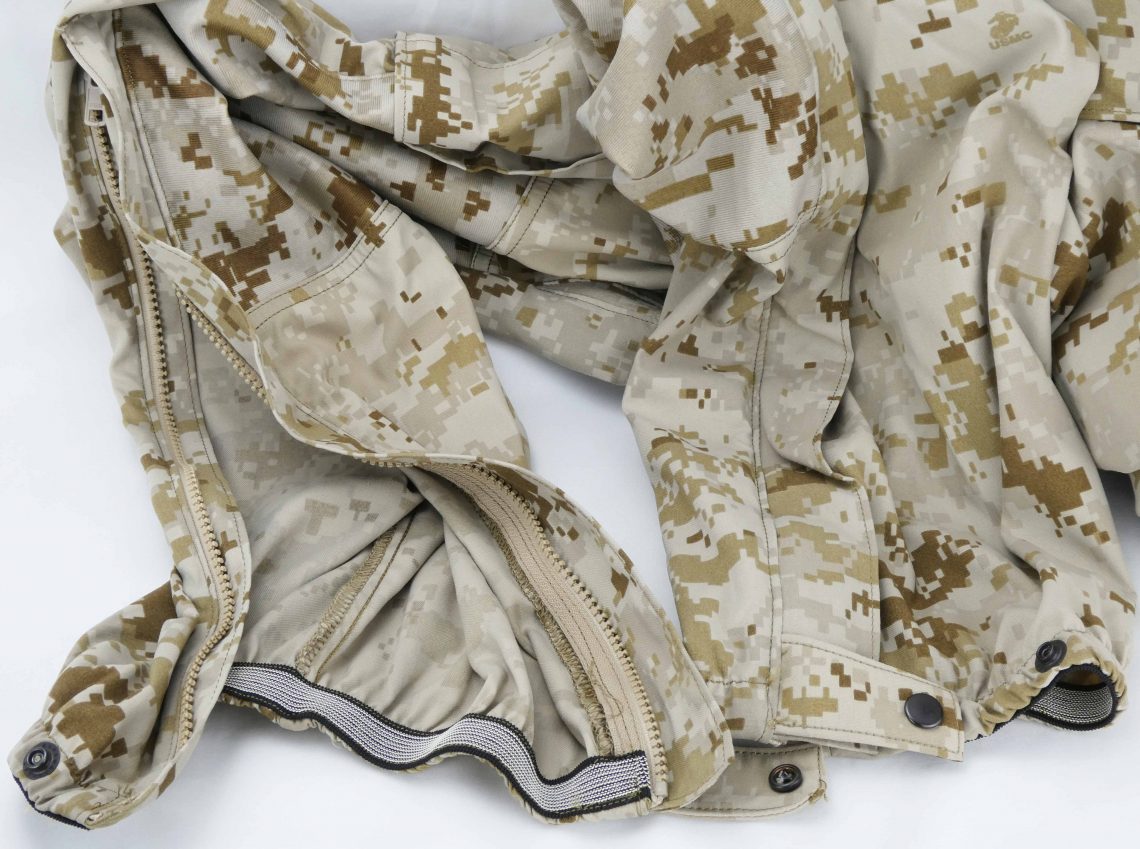 Zipper opening like other softshells is not present on standard MCCU.
Sample 2: ECWCS Cut
Trousers:
This one shares the same cut with the Gen III ECWCS made for the US Army. The softshell material feels thinner than that of the MCCU cut version, and there are no elastic stretch panels anywhere. Only the trousers are known to exist at this time (2021). The material also has a USMC EGA embedded into the pattern.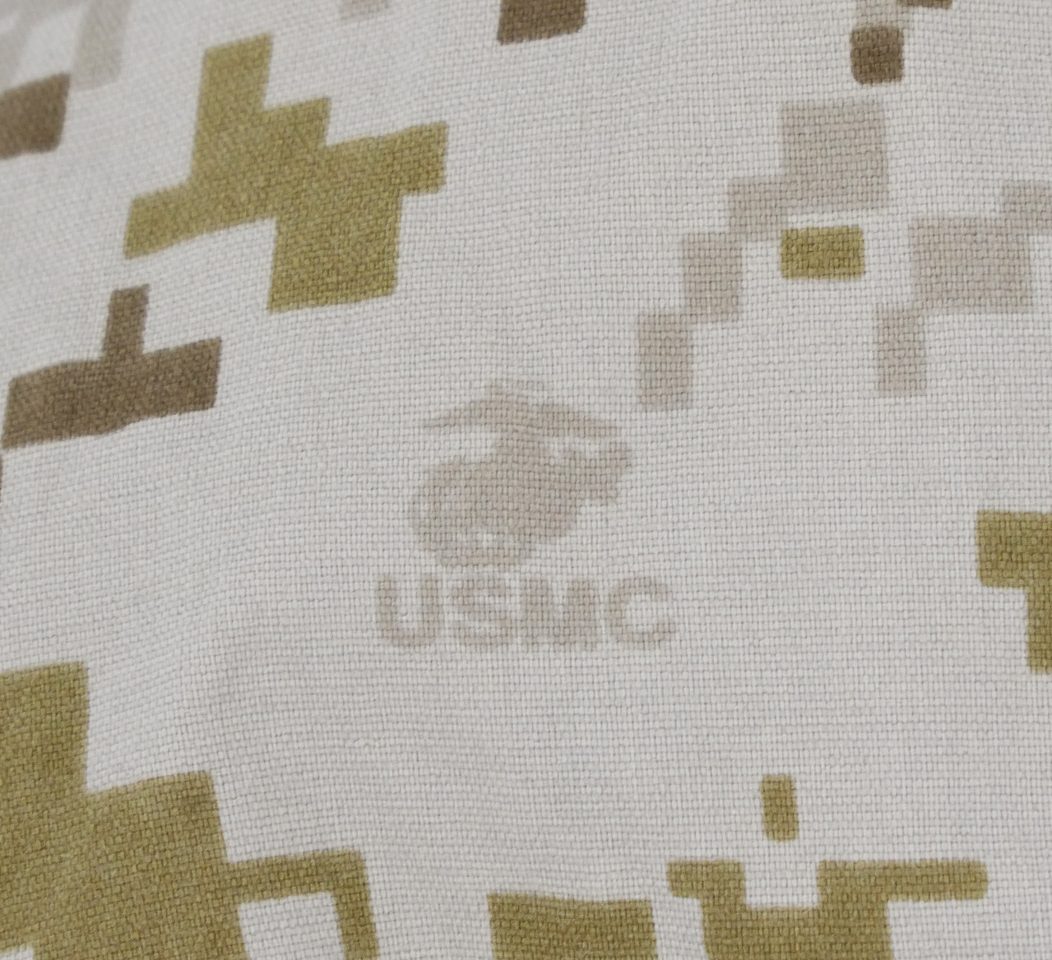 Tags and Stamp:
Pockets:
Fly:
Ankles: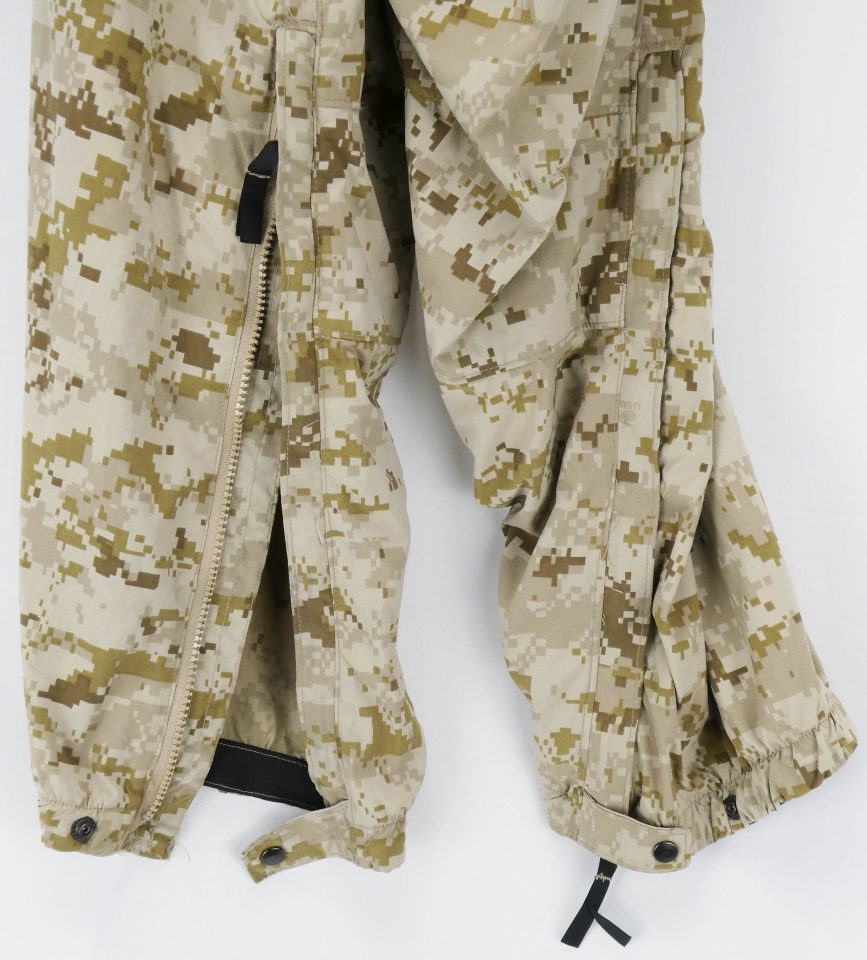 Similar ankle zipper opening as the other version's pants.