Sample 1: Camouflage Trousers
Tag is on the outside.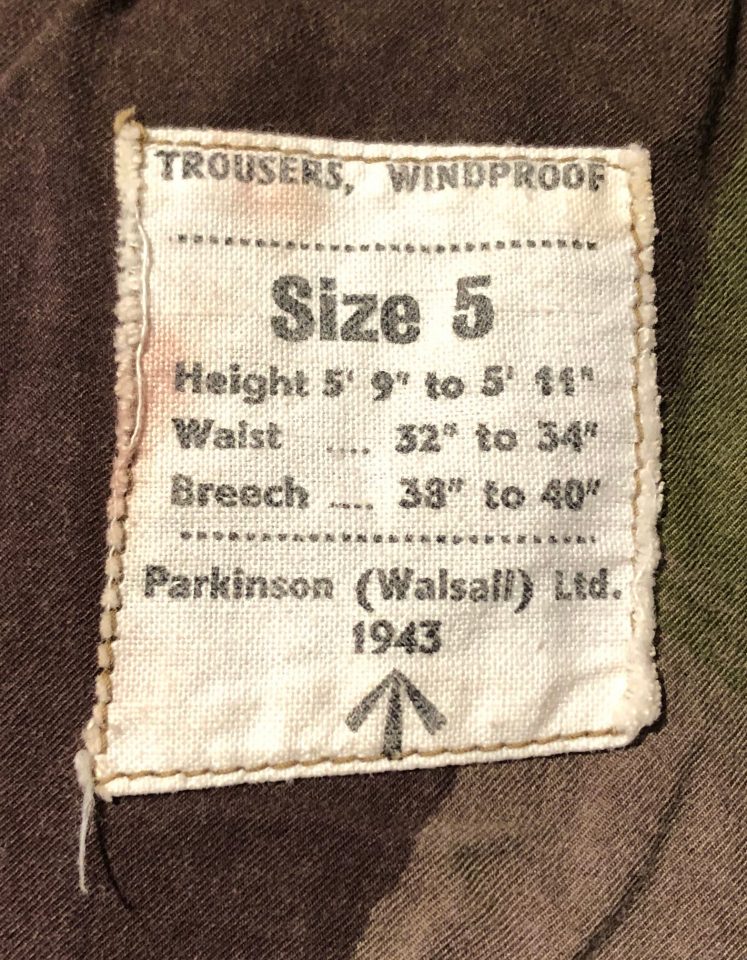 Material is soft, lightweight twill, not like Belgian Brushstroke material. Pockets are actual pockets and can hold objects.
Sample 2: Khaki Trousers
This is a second pattern windproof made from the same thinner material as the camouflage version; the first pattern ones were made from heavier denim (Sample 3, below). These solid tan color items were more often used in mountain warfare by the Special Boat Service (SBS) in the Aegean. Although the color is reasonable for the terrain, there is no evidence they were used in North Africa (source: https://www.facebook.com/groups/146583445964612/posts/839294326693517).
Inside: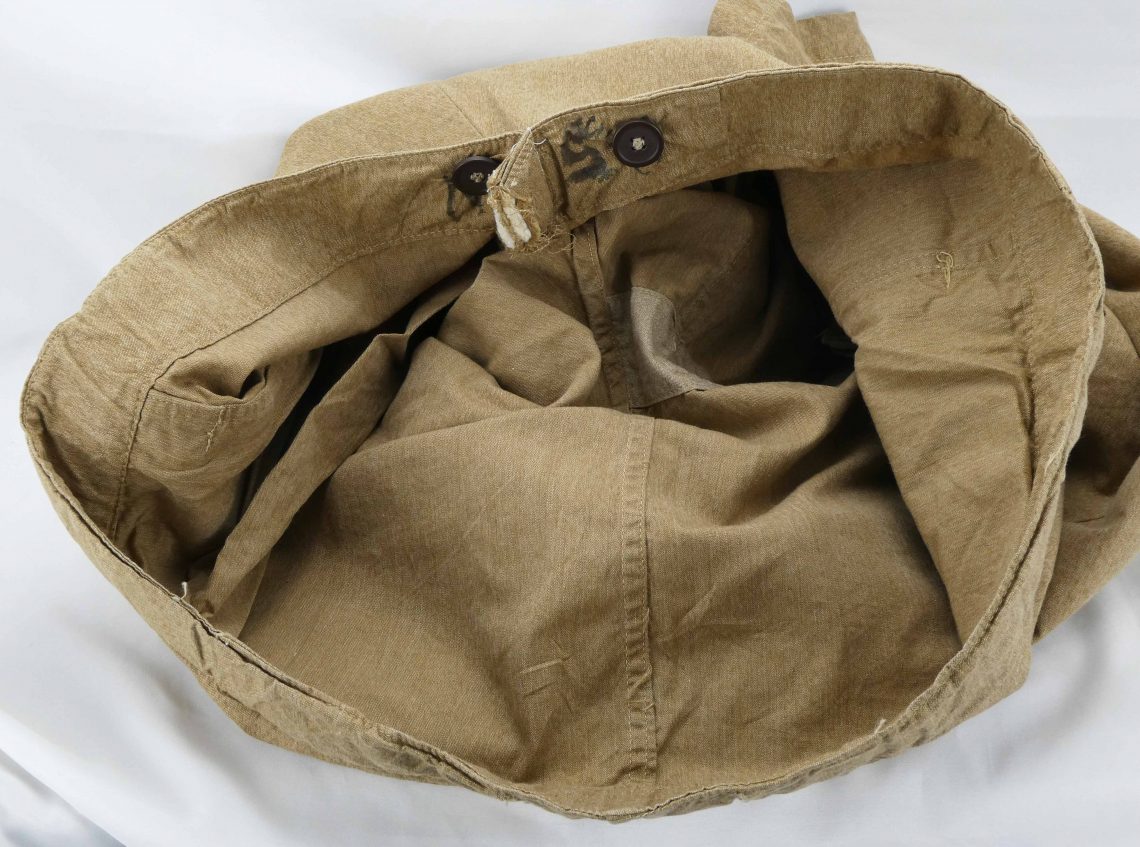 This particular pair was modified by taking in the waist and the legs. The waist buttons are not original to the pants.
Stamp:
"N" date code under the button corresponds to a 1943 date (source: https://talesfromthesupplydepot.blog/2014/10/29/date-codes-on-ww2-british-uniforms/, https://www.warrelics.eu/forum/uniforms/wwii-british-broad-arrow-letter-codes-their-meaning-268363/#post1202265).
Pocket:
Ankle: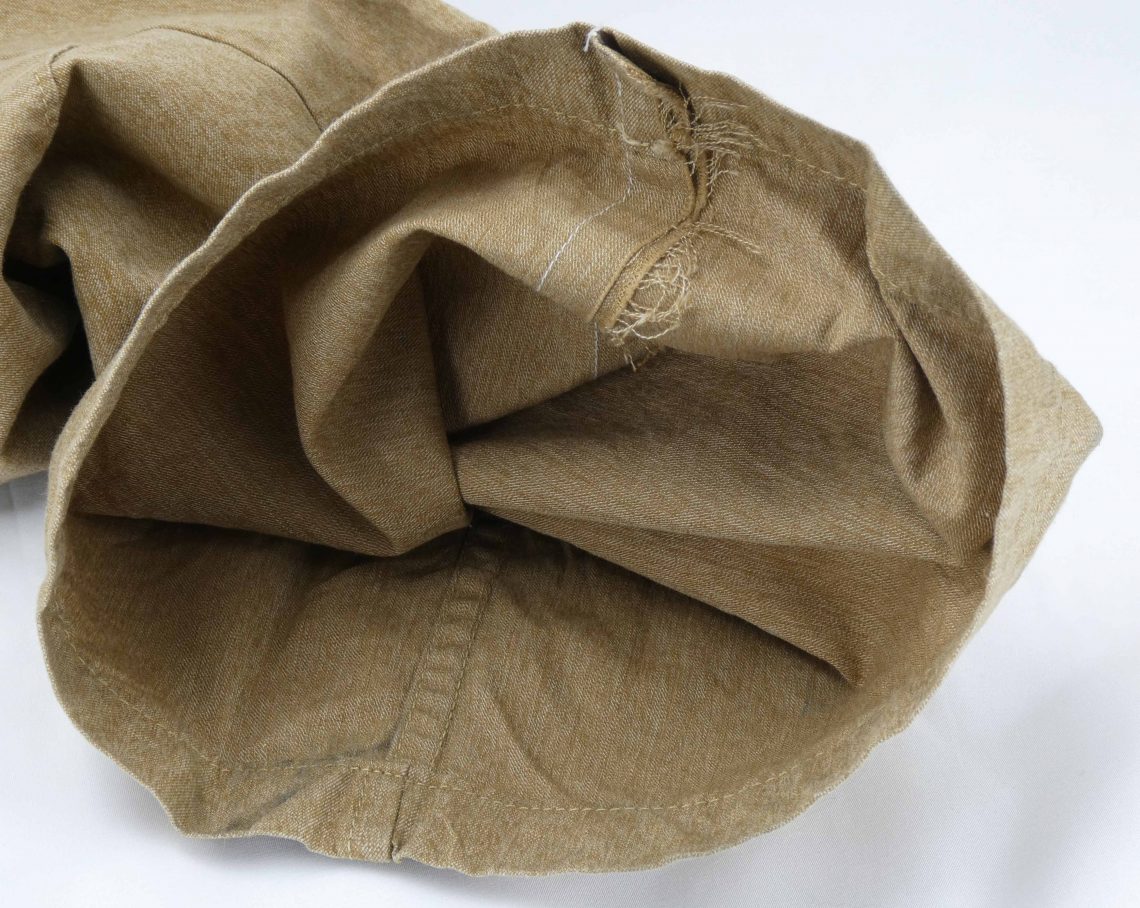 The raw fabric edge at the top is because the legs were taken in for a slimmer fit.
Sample 3: Earliest Denim
The first British windproof items were made in heavier denim material like what would be found on Denim Battledress Utilities. This pair appears to be made from browner fabric than the post-WW2 denim utilities.
Cargo Pocket:
Button: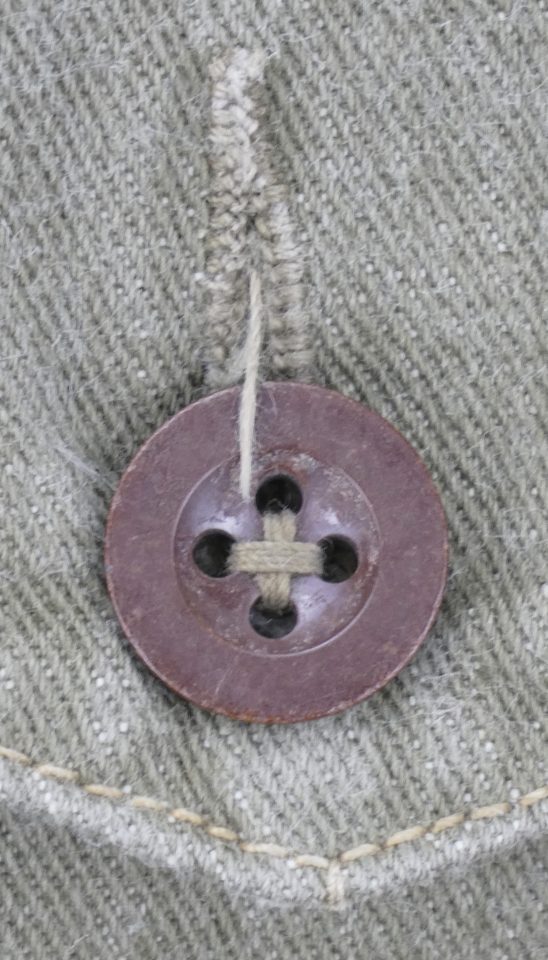 Same dark brown button as 1943 British Battledress and 1942 1st Pattern Denison Smock.
Markings:
Cloth tag was once on the outside but is now removed. The "4" appears to be the size.
Drawstring: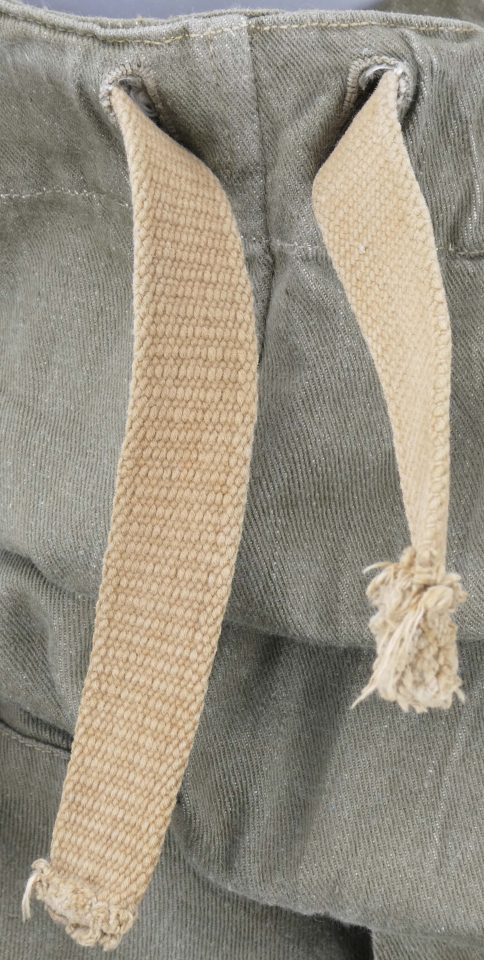 Stiff material, unlike the camouflage one above.
Inside: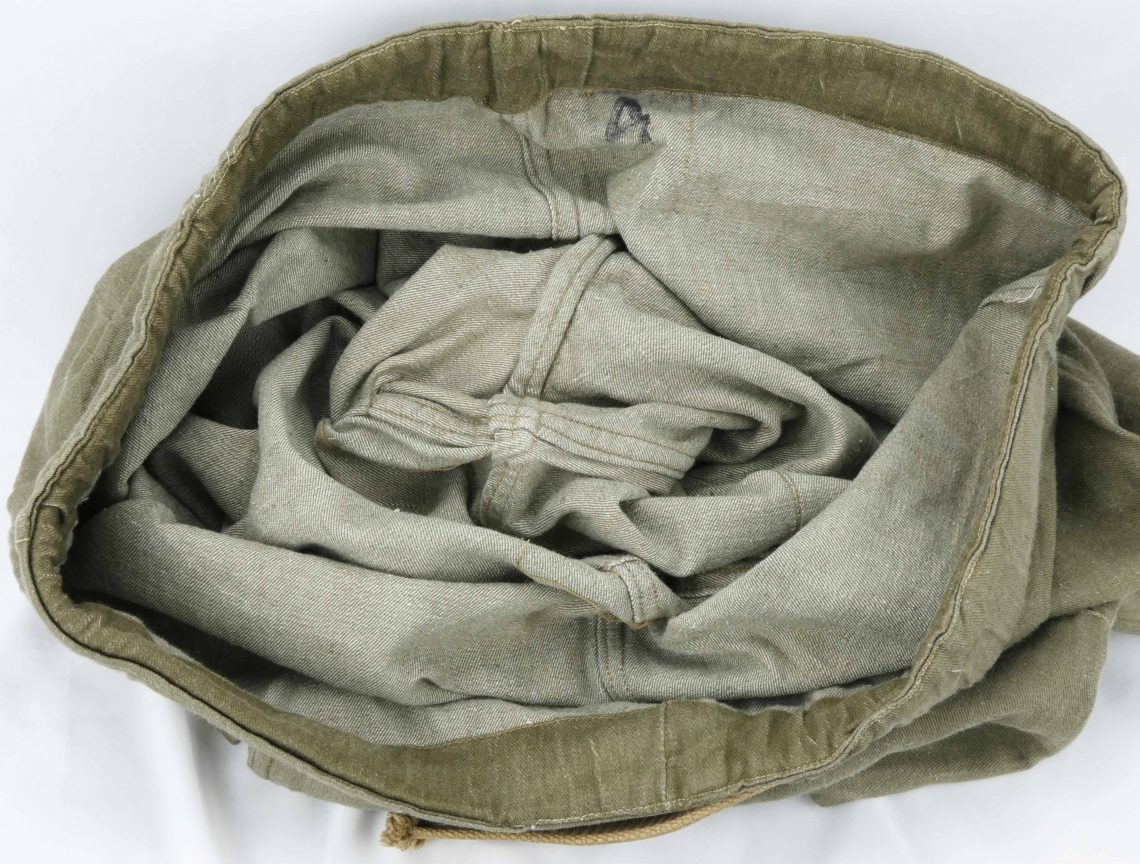 No slash pockets at waist unlike later windproof trousers made from thinner material.
Ankles: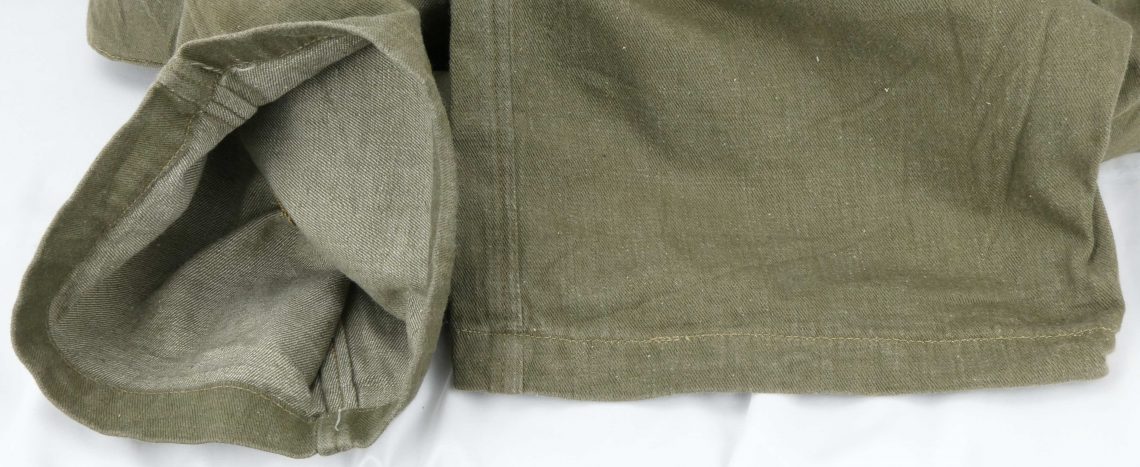 Usage Photos:
Camouflage:
Camouflage pattern windproof items were used in decolonization counterinsurgency wars after WW2 by Britain, France ("Peau de Saucisson"), Rhodesia, and many others.
French Indochina War:
All photos above from http://www.legioncollection.com/viewtopic.php?t=177 and were likely taken between 1950 – 1953 (source: https://www.facebook.com/photo/?fbid=10223585062086520&set=gm.3049776698568898).