Sample 1:
Tag:

1952 date.
Buckle:
Buckle is removeable.
Buttons:
"Bachelor buttons" held in place with split ring (like keychain) and are removeable.
Pockets: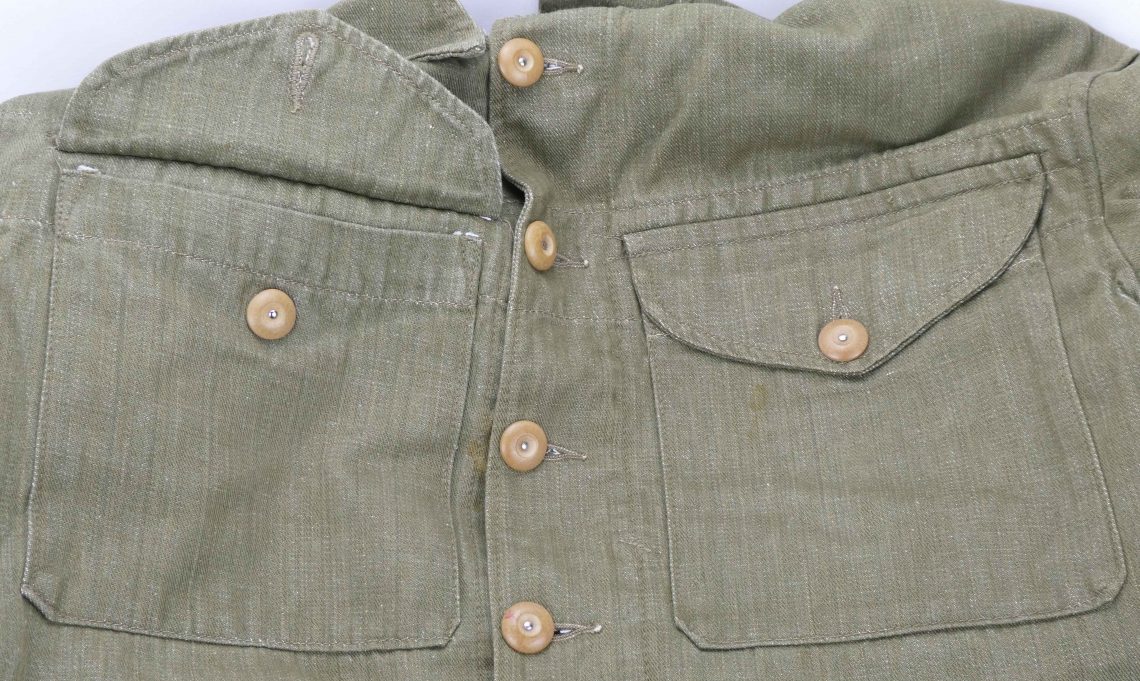 Layout is like standard Pattern 40 Battledress but in denim material.
Cuffs:
Inside: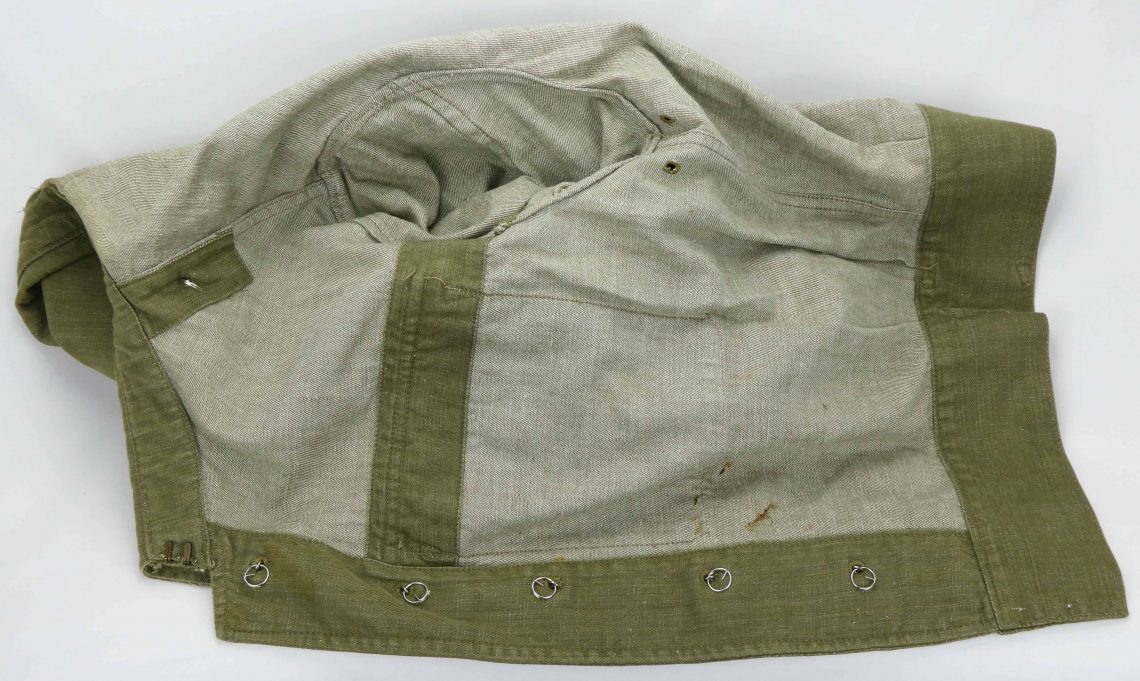 Sample 2: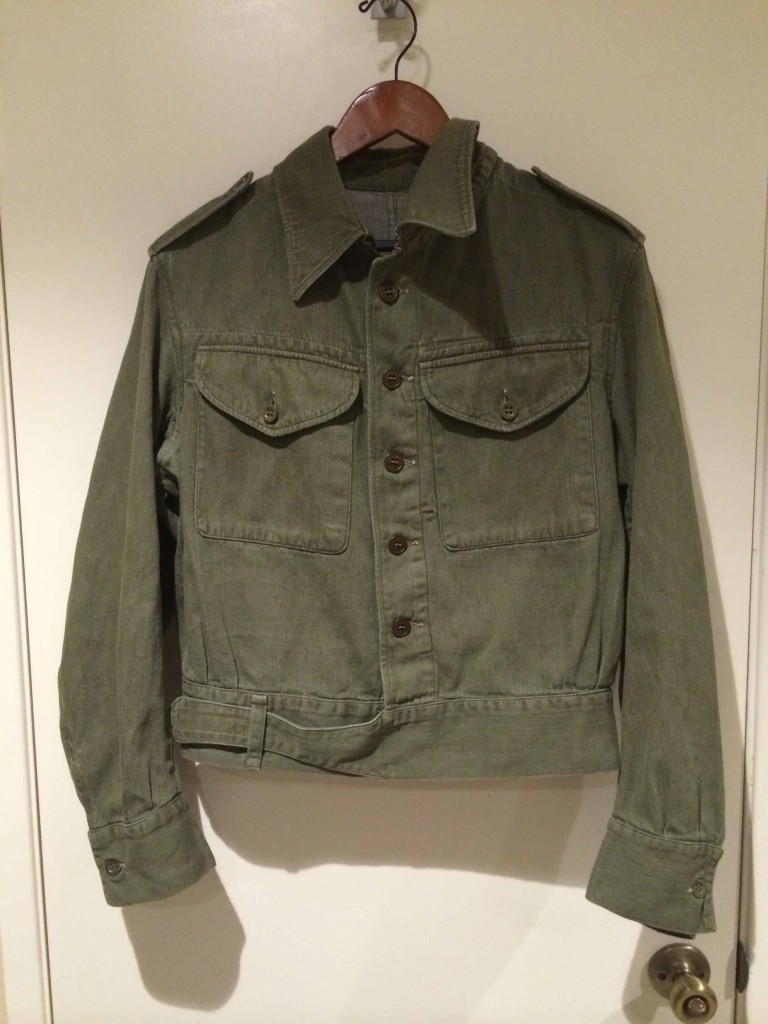 More well-worn than Sample 1.
Tag: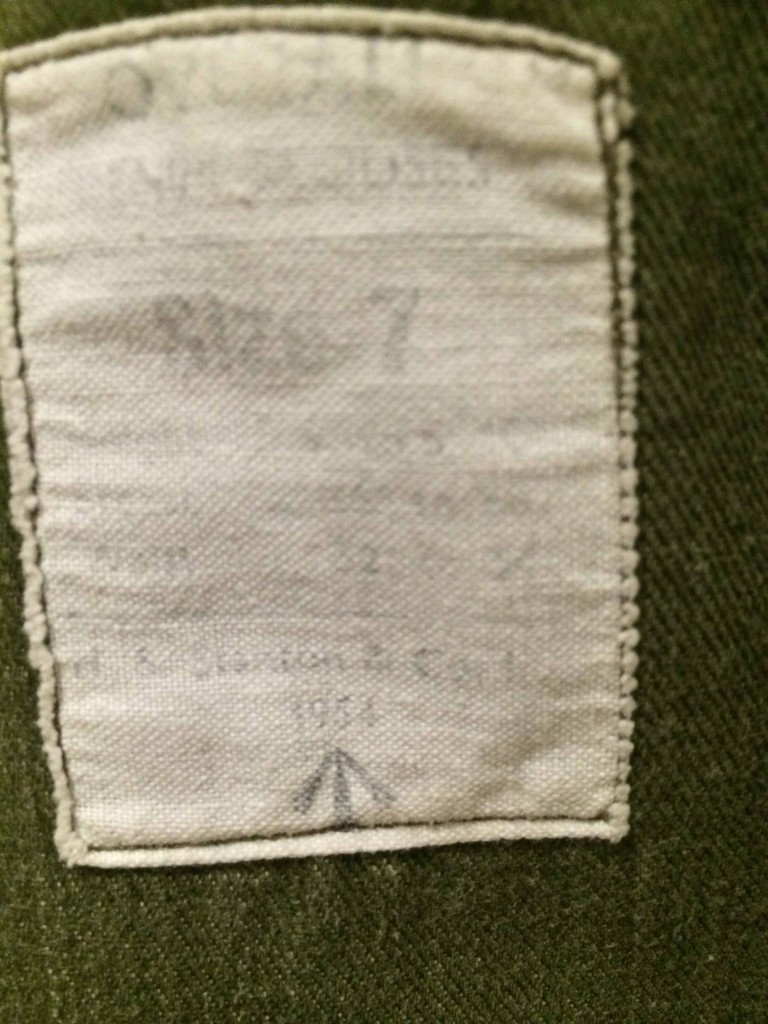 1954 date.
Modifications:
Buckle and attachment system has been removed. Neck closure hooks moved to base of button opening to keep bottom closed. 
Buttons:
Original buttons replaced by sew-on buttons, likely of surplus origin by a civilian tailor.