Sample 1: Jacket
Inside: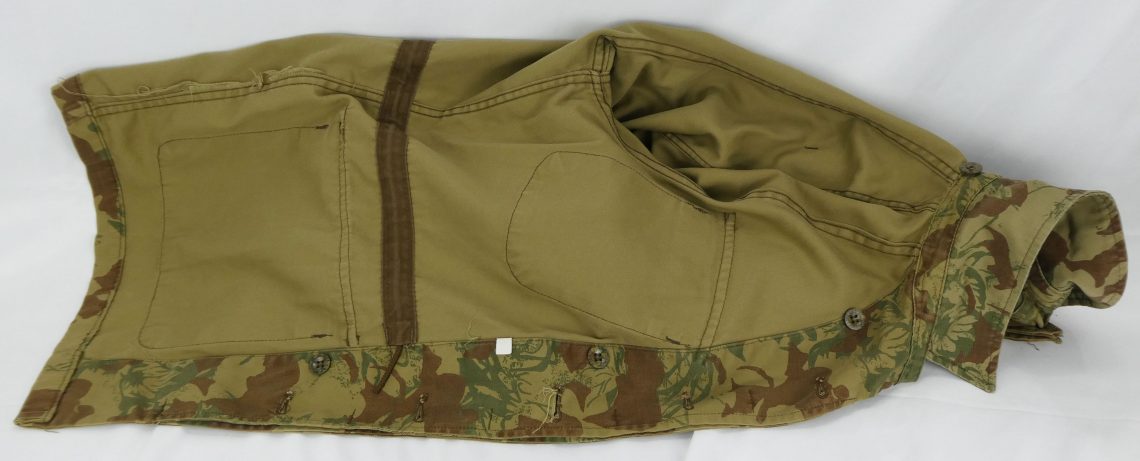 Has flat felled seams inside whereas SWAPOL version does not.
Tags:
Pockets:
Cuffs: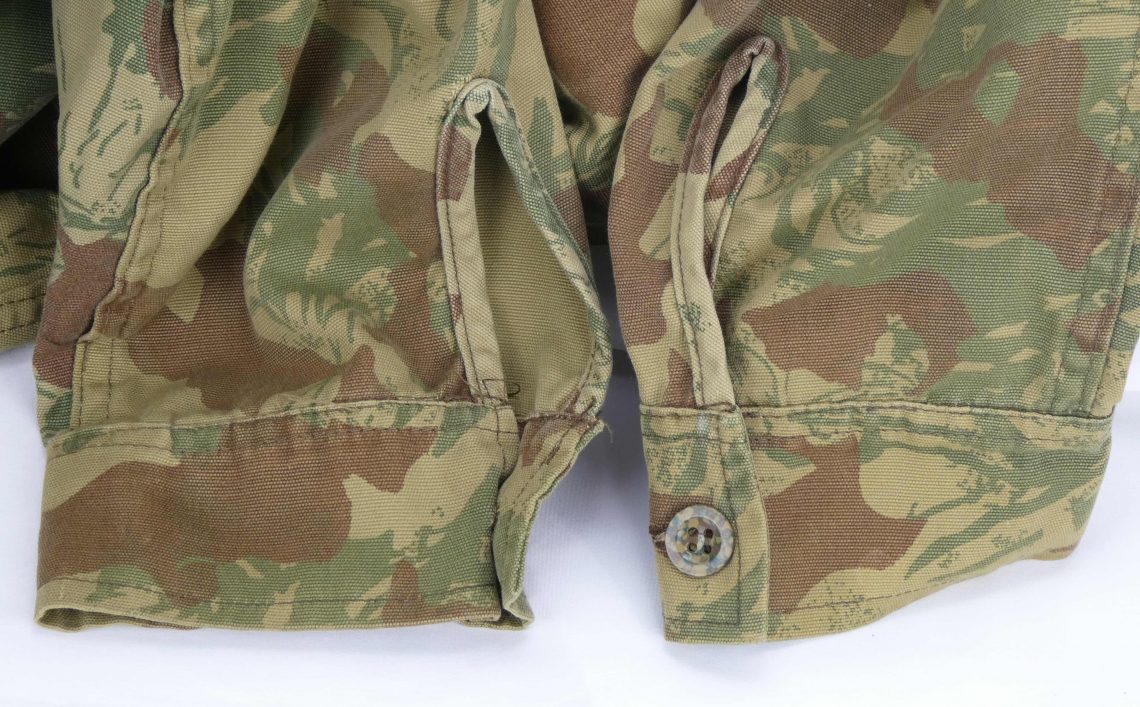 Buttons: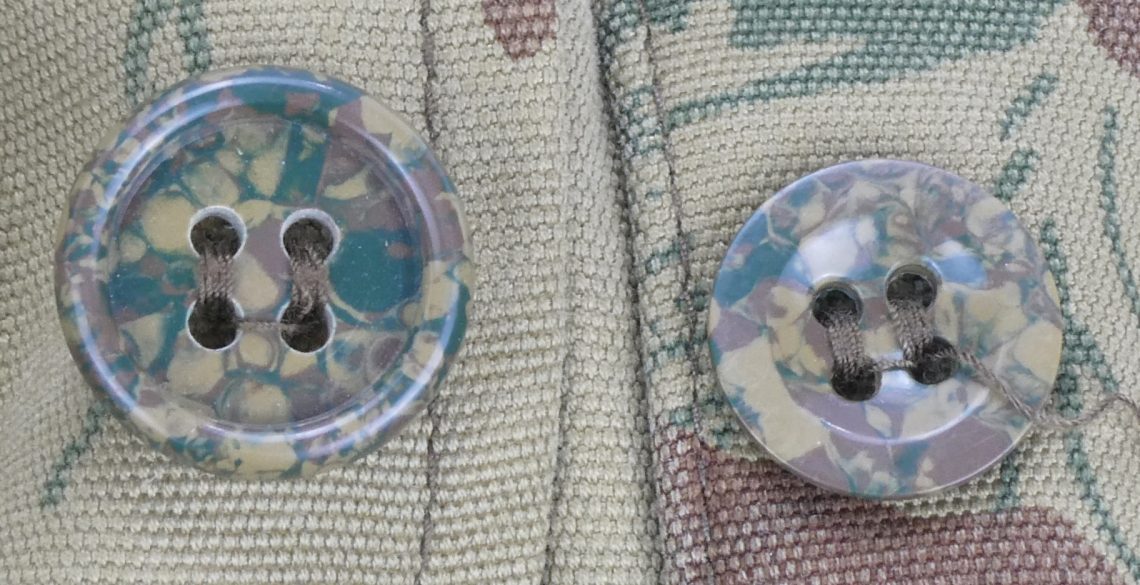 Camouflaged buttons made by melting together plastic of same color as camouflage print to make a speckled effect.
Epaulettes: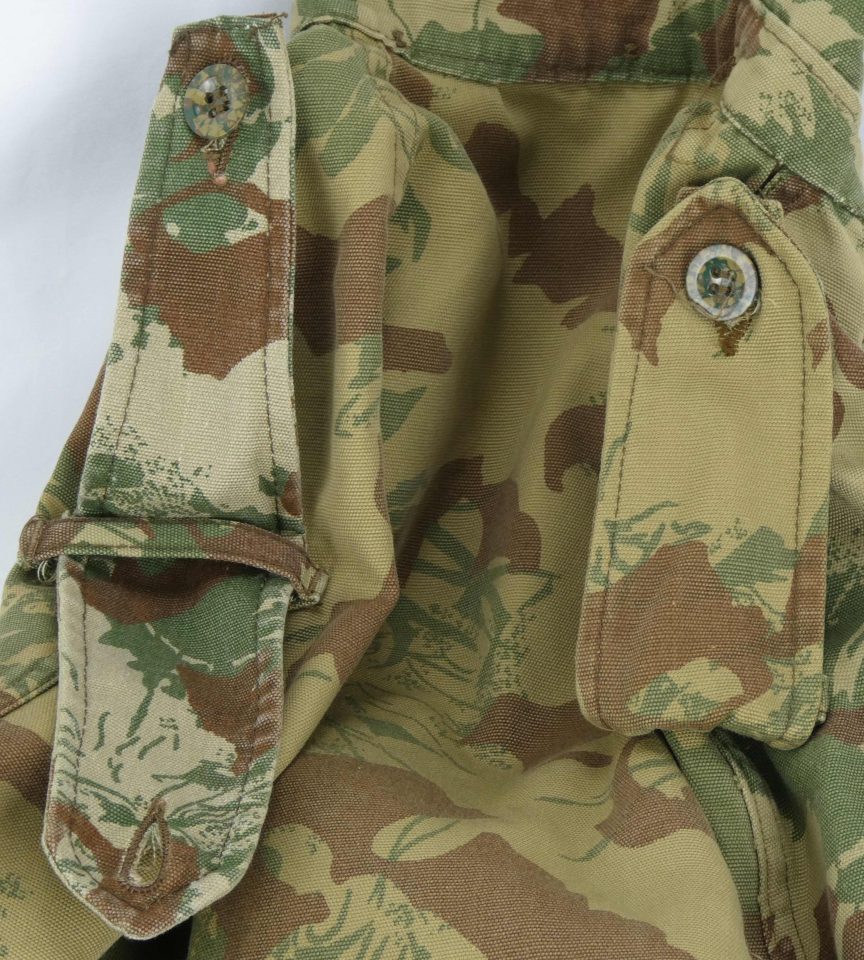 Epaulettes button in and are detachable.
Sample 2: Shirt
Very thin cotton material, like a civilian dress shirt. Name tag on nutria material says "Smith".
Tag: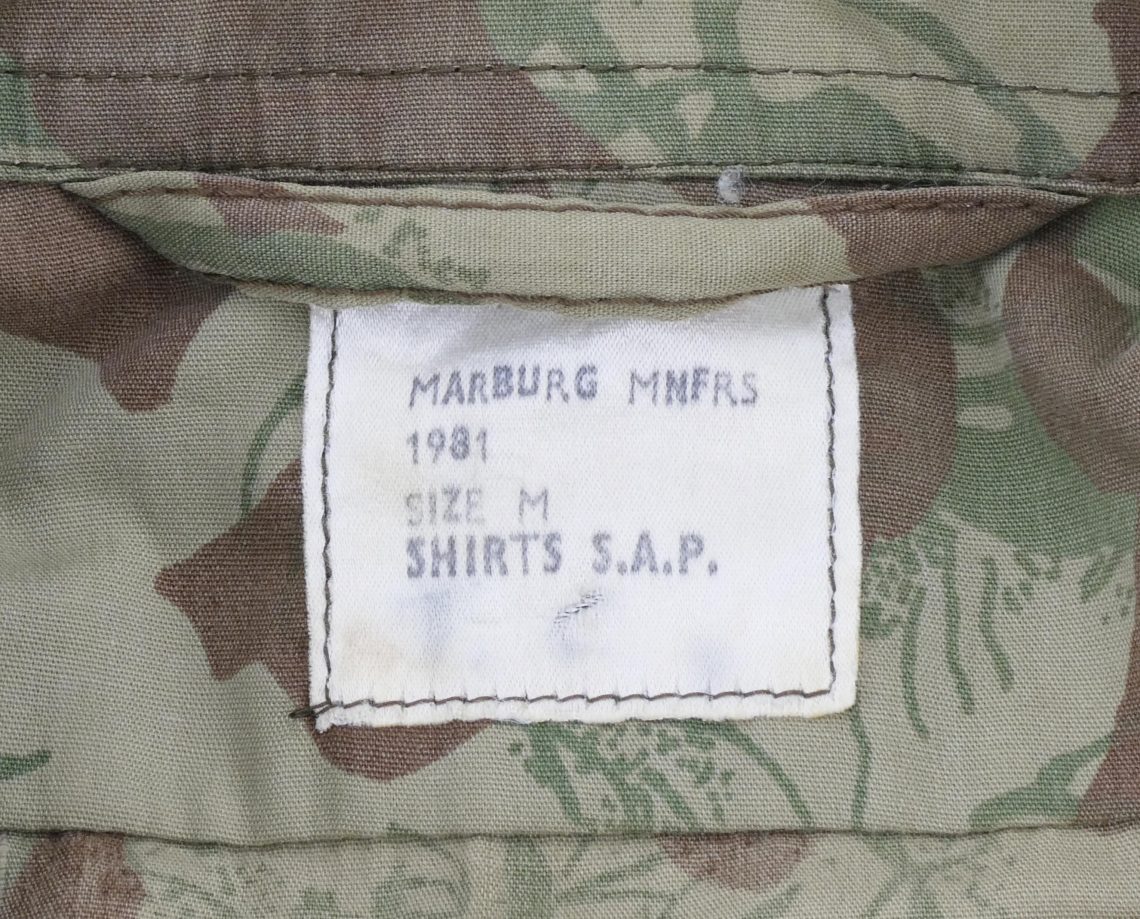 Pockets: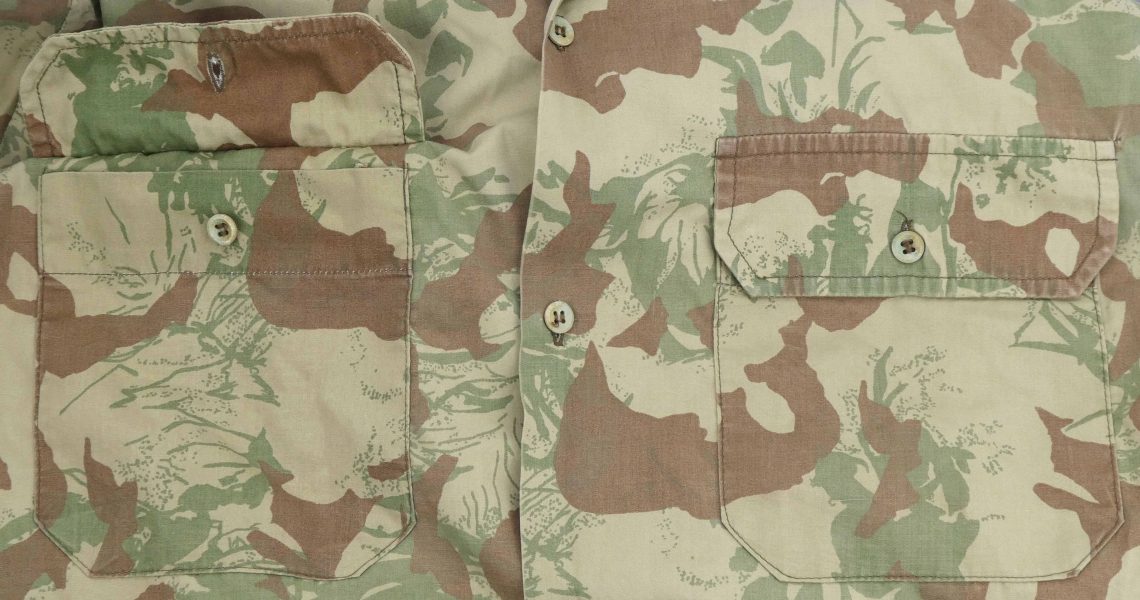 Buttons: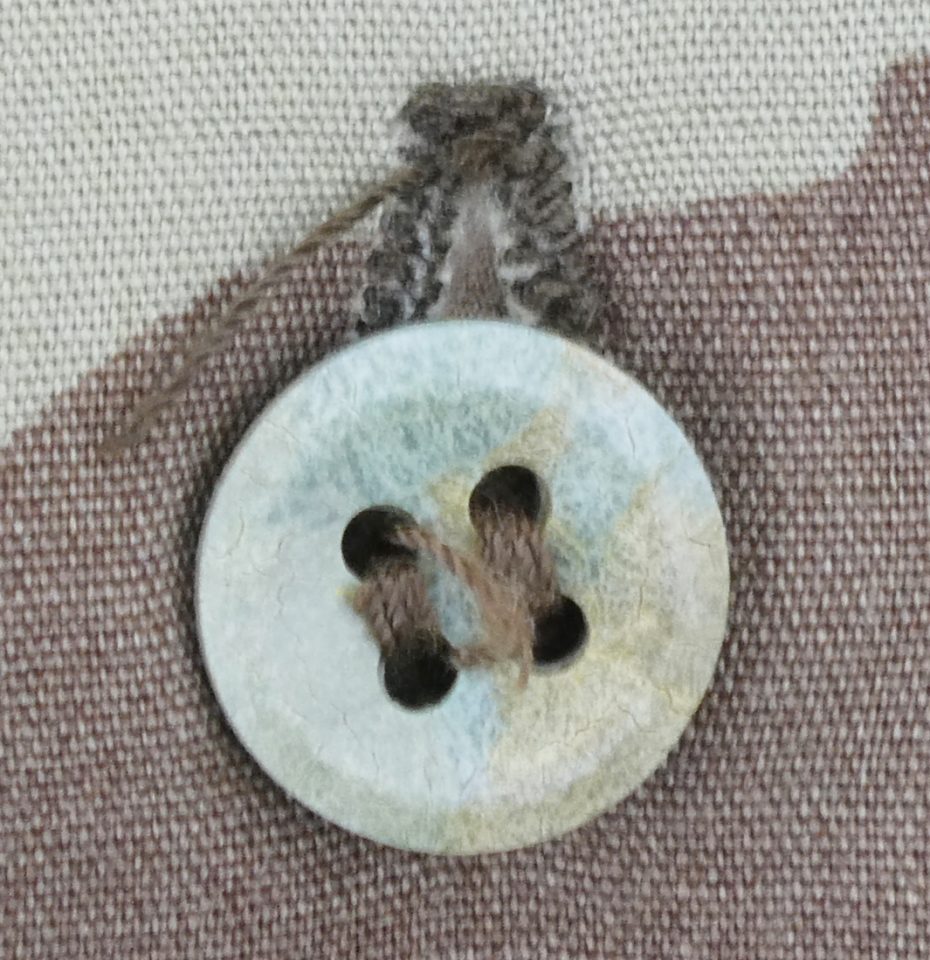 Some buttons are manufactured camouflaged by melting 2 different colored plastics together.
Inside: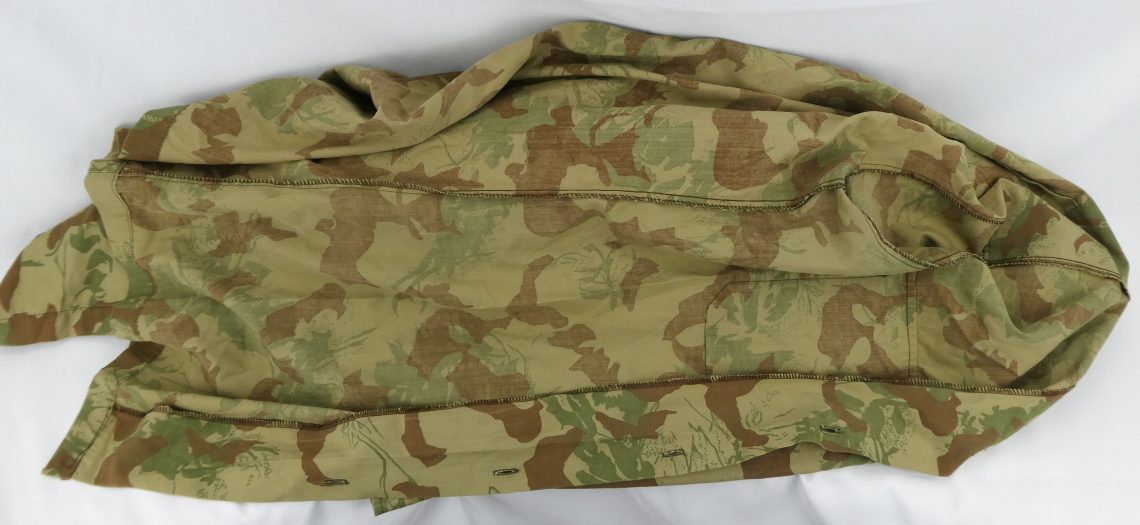 Cuffs:
Slangvels:
Sample 4:
Likely a Camo Joe commercial item from the early 1980's advertised in SERVAMUS magazine, the official magazine of the South African Police. Reinforcement materials are same poplin as main jacket body but from different fabric production run. Could be a prototype item (http://www.newrhodesian.ca/viewtopic.php?p=15544#p15544)?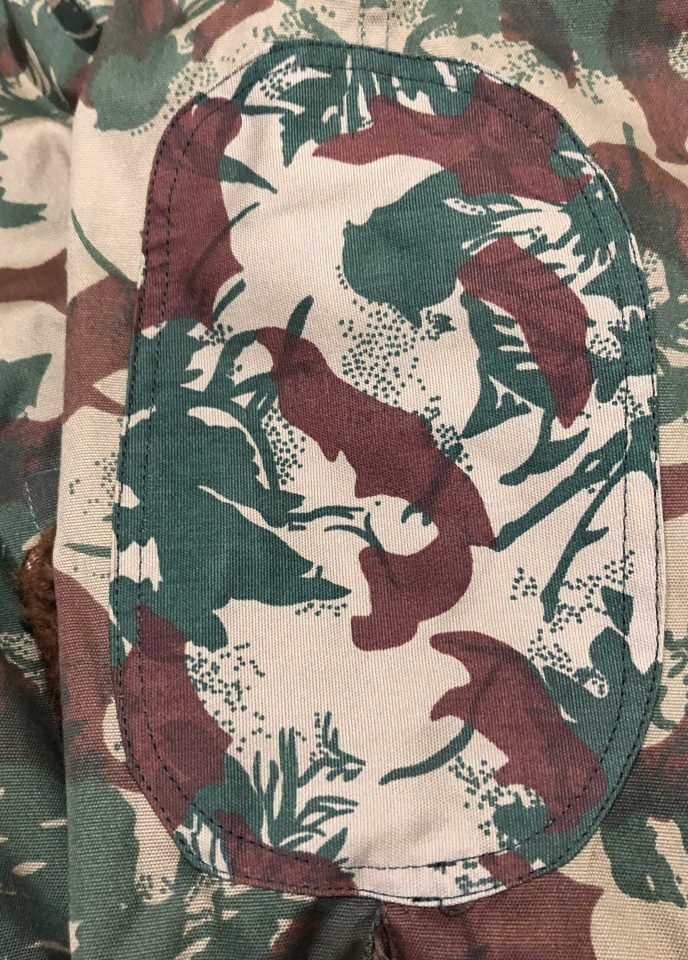 Tag: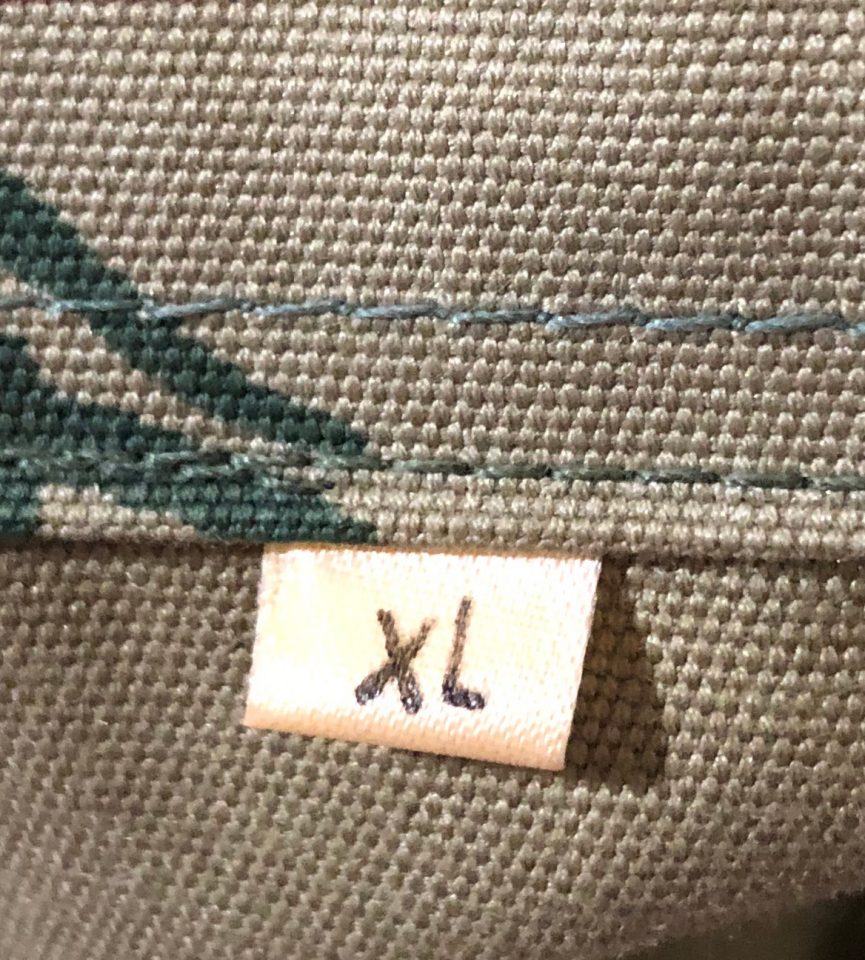 Crotchflap:
Fuzzy lining and more rectangular shape than British, Belgian, or French smocks.
Zipper: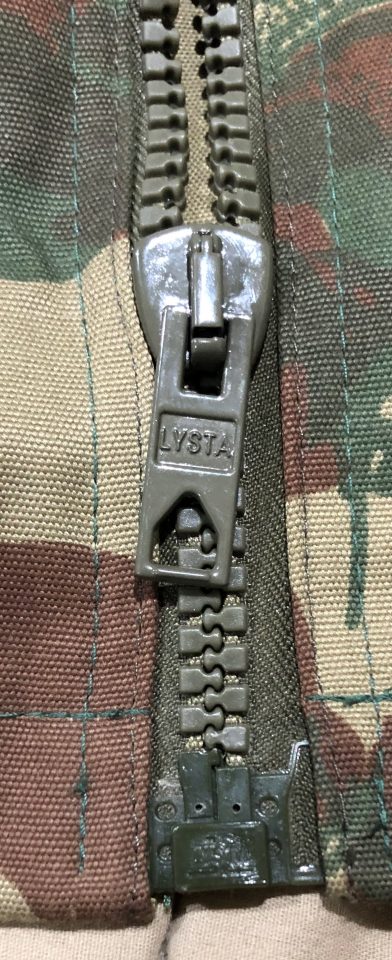 Lysta zipper also appears on some Rhodesian gear.
Snaps:
Backing material is ripstop canvas fabric like Pattern 80 material.
Sample 5: Reproduction
Reproduction of Special Task Force (STF) Slangvel. Made by same manufacturer as the Bophuthatswana pattern one. It is slightly longer than the Bophuthatswana one and has no reinforcement on tail.
Real SAP Slangvel: