Britain developed the Denison smock in 1941 as specialized clothing for paratroopers. The smock was designed to be loose and baggy for enhanced ventilation and camouflage. Denison smocks were mainly issued and used by specialist units like paratroopers, commandos, OSS and SOE agents, and many others. It soon became a symbol of Britain's Parachute Regiment ("Paras") due to their widespread use of the garment.
After the war, the Denison continued to be used by the Paras, evolving into the Pattern 1959 version. The smocks on this page have been unofficially called "Pattern 1946" by collectors (source: http://hmvf.co.uk/topic/24730-1946-and-1959early-denison-smocks-what-are-the-differences/ ) since they retain much of the WW2 era 2nd pattern's features such as the half zip and snaps in the back for the crotch flap,a redundant feature meant to keep the smock from riding up during parachuting.
The Denison smock was the original paratrooper smock that influenced a variety of other nation's post-WW2 designs, all cut oversized and many of which retained the crotch flap. These are featured on this site:
The loose cut and 4 pocket layout with slanted upper pockets was clearly an inspiration to the British Combat Smocks that replaced the entire Denison series.
Sample 1:
Yellowed base twill typical of post-war Denison smocks.  Precursor to Pattern 59 version.
Tag: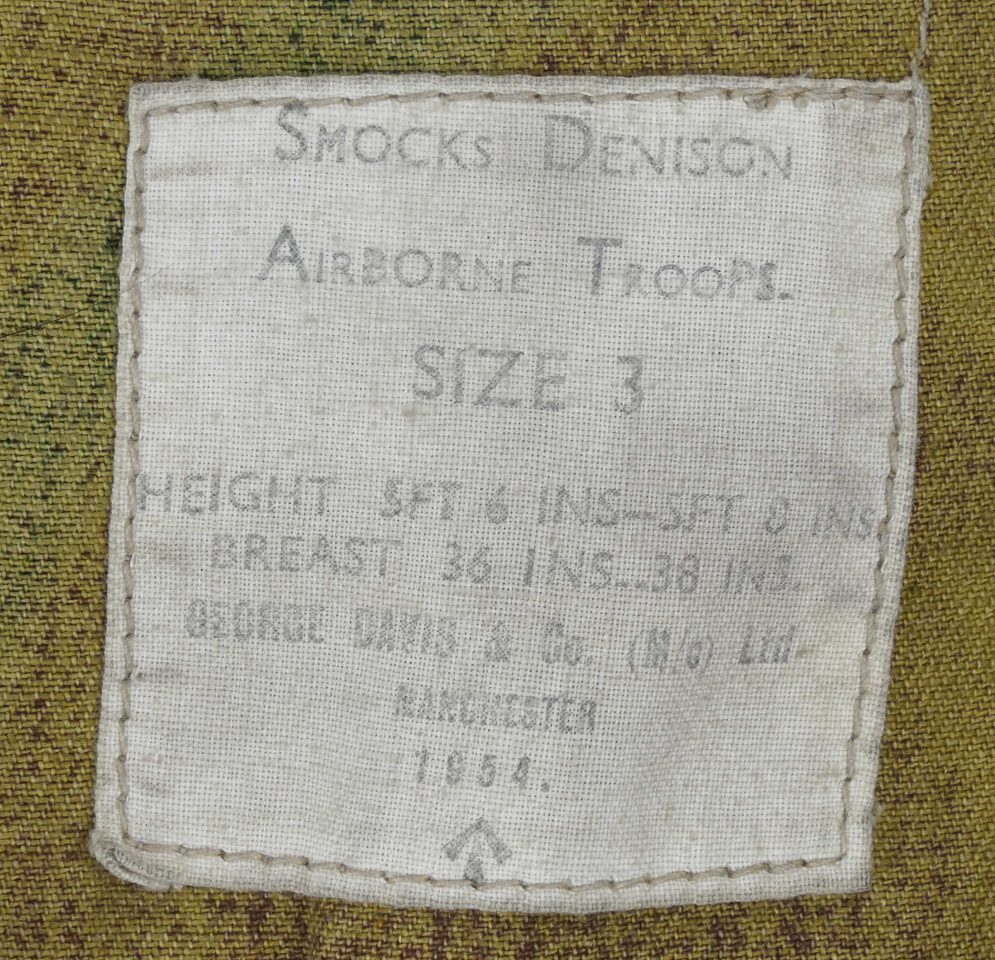 1954 date.
Pockets: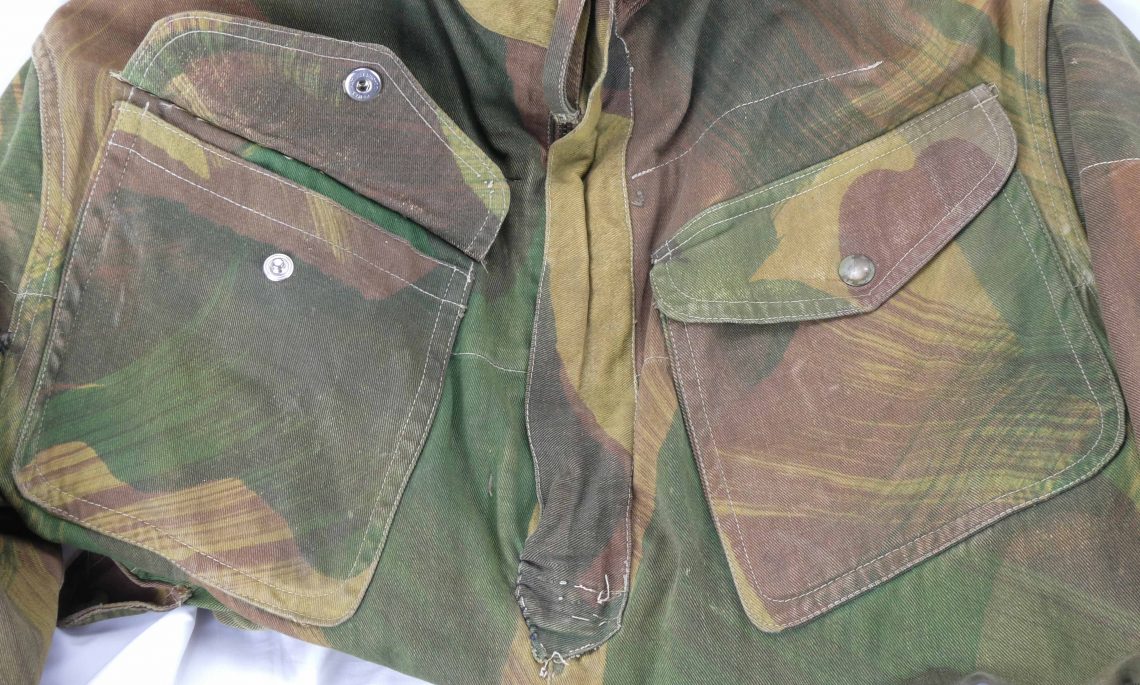 Armpit Ventilation: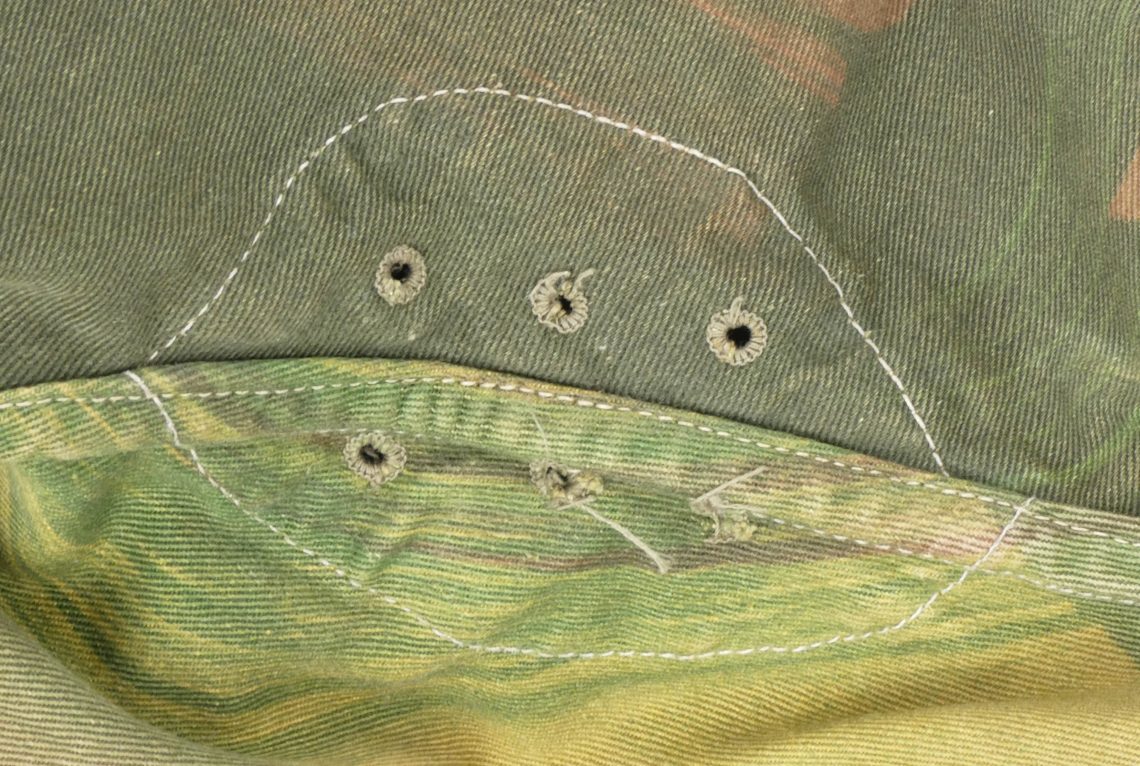 Zipper:
Crotchflap and Snaps: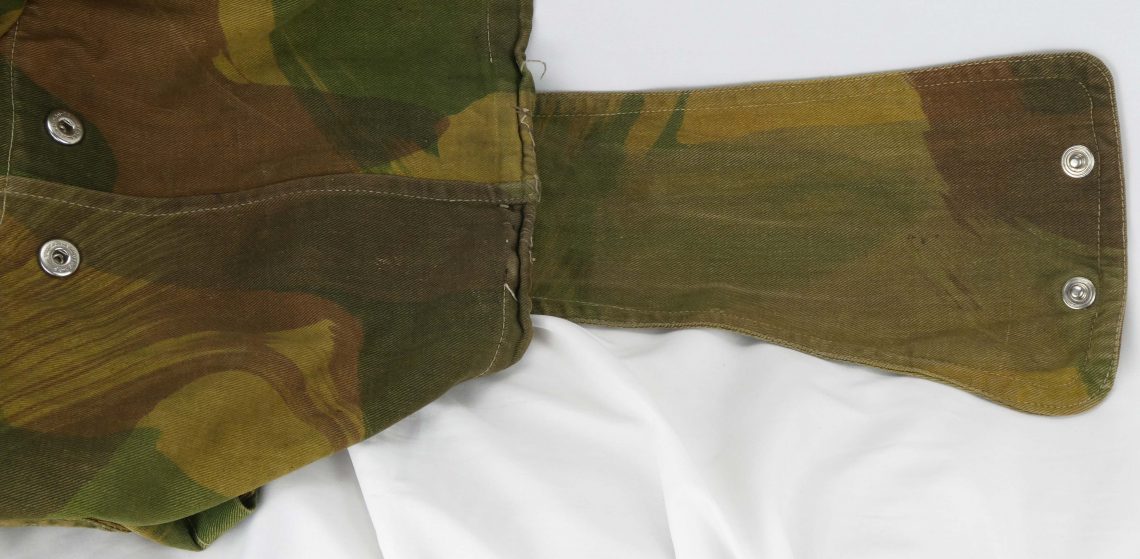 The crotchflap, also called the "beaver tail", was added due to concerns that the smock would float up during parachuting. In actual use, this did not happen due to the webbing worn over the smock and the tail was often cut off since it got in the way. Some parachute smocks like the French TAP 47/54 and 47/56 models entirely omit the tail. All snaps on this smock are "Newey" marked.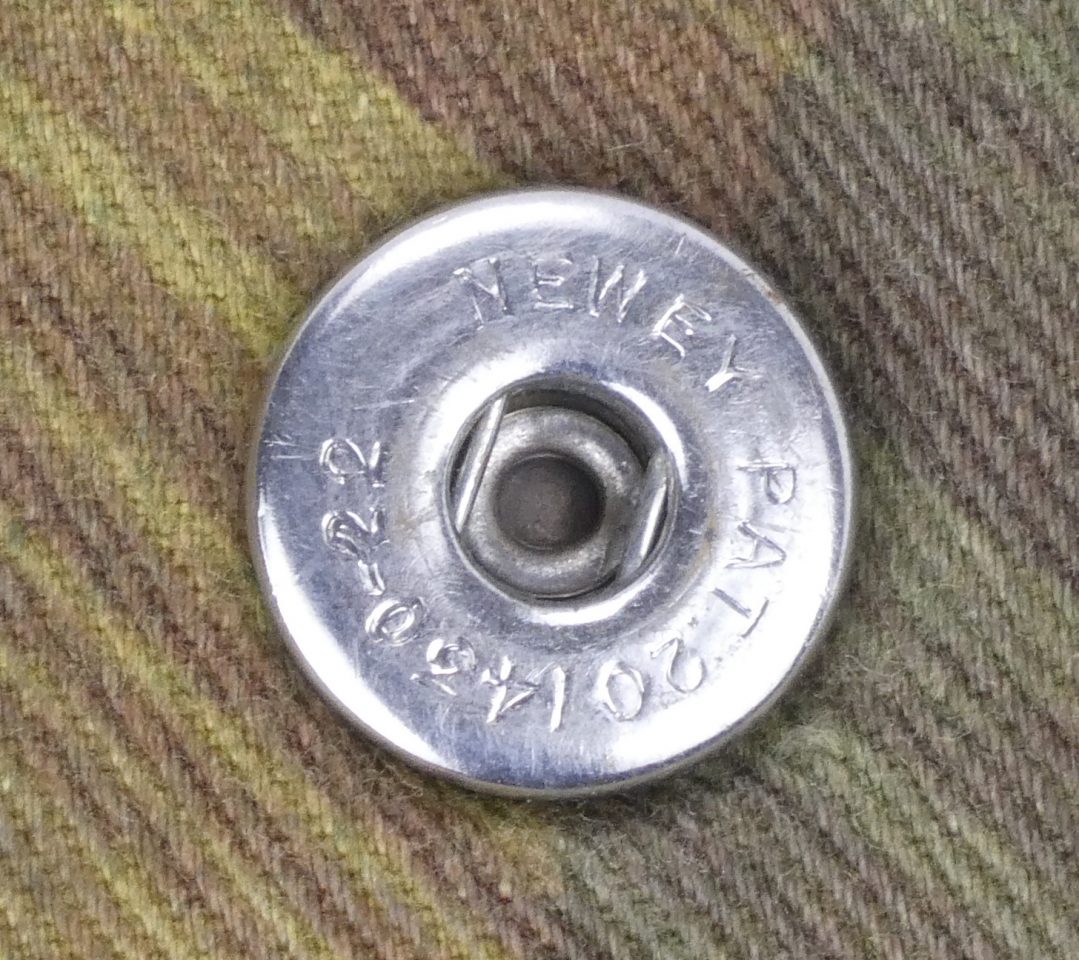 Inside: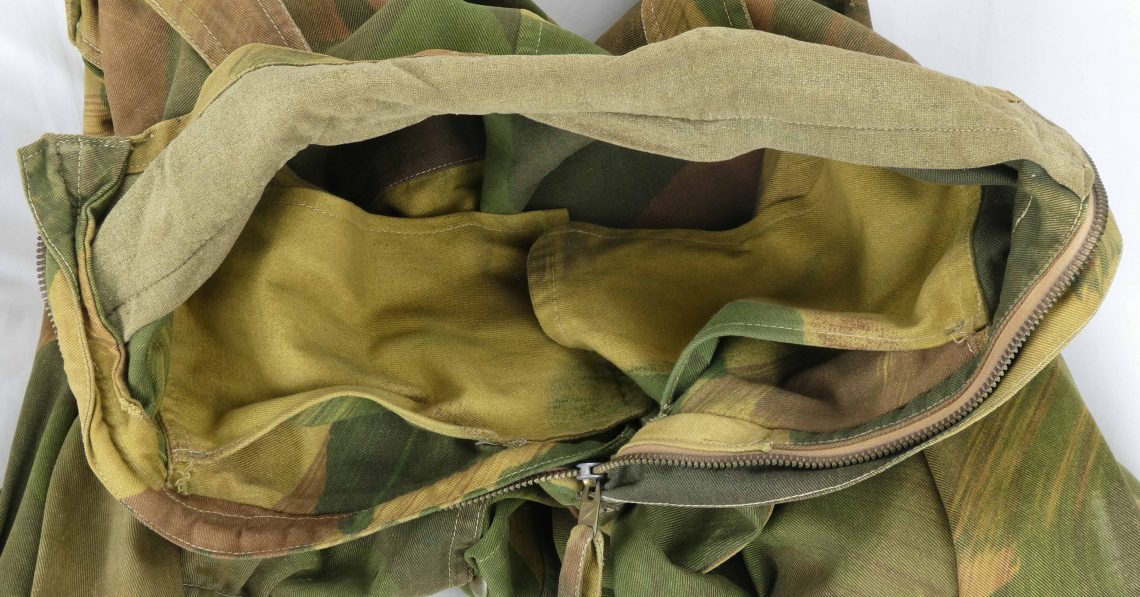 Internal pockets on side of zipper.
Color Balanced Swatches: