Full Zip, 3-Snap Pocket Smock:
Made from extremely heavy, rigid, treated poplin fabric with identical cut as the Moon and Balls version. Collar has snaps to attach hood with.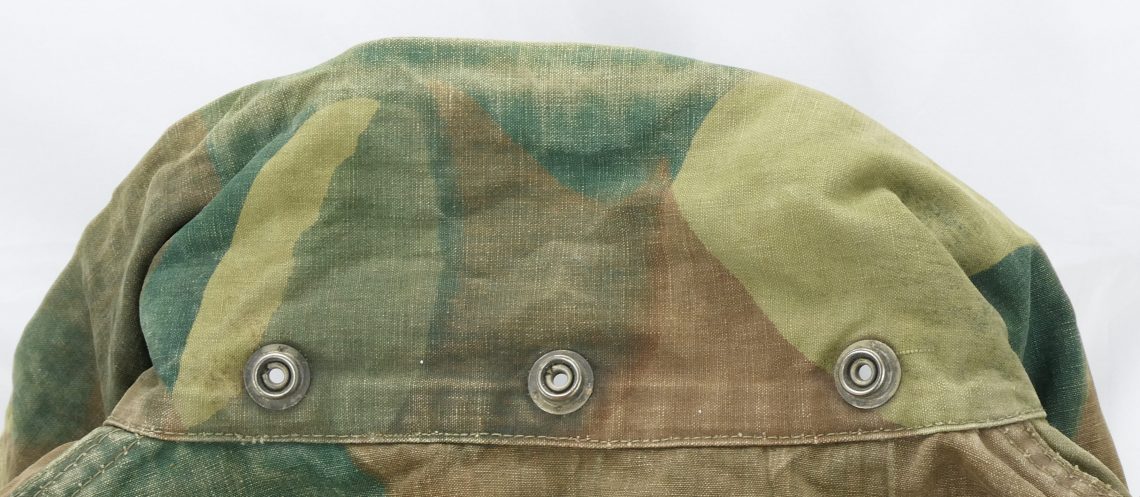 Tag: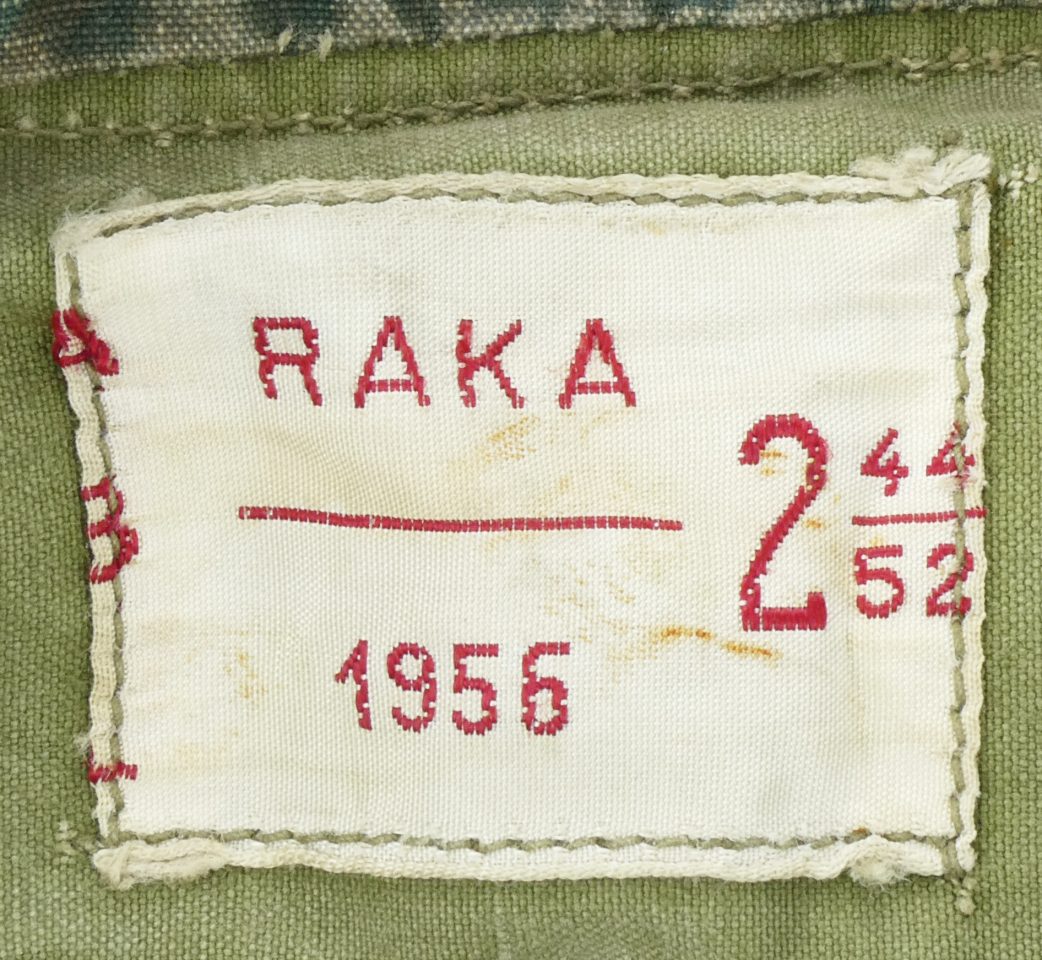 1956 date.
Zipper: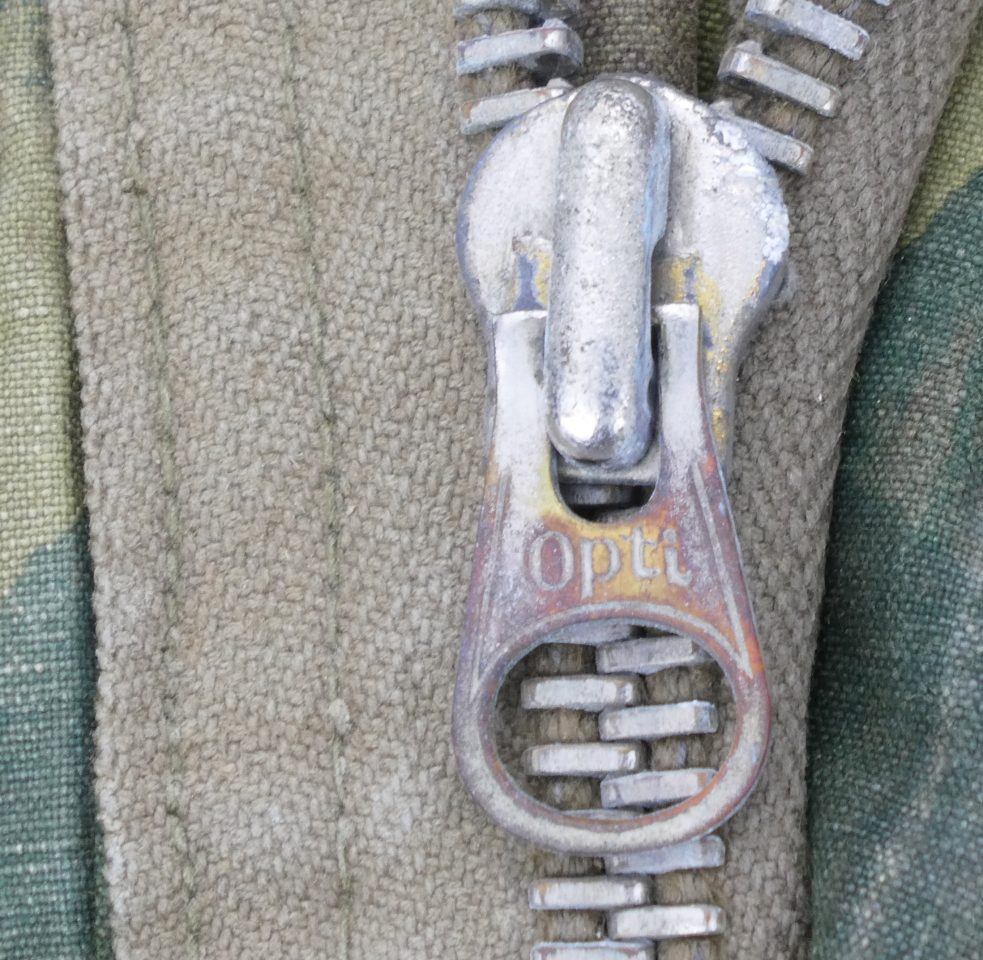 "Opti" branded.
Pockets:
Three snaps secure each pocket like Brushstroke version.
Crotchflap:
Tail snaps to the inside of the back.
Inside: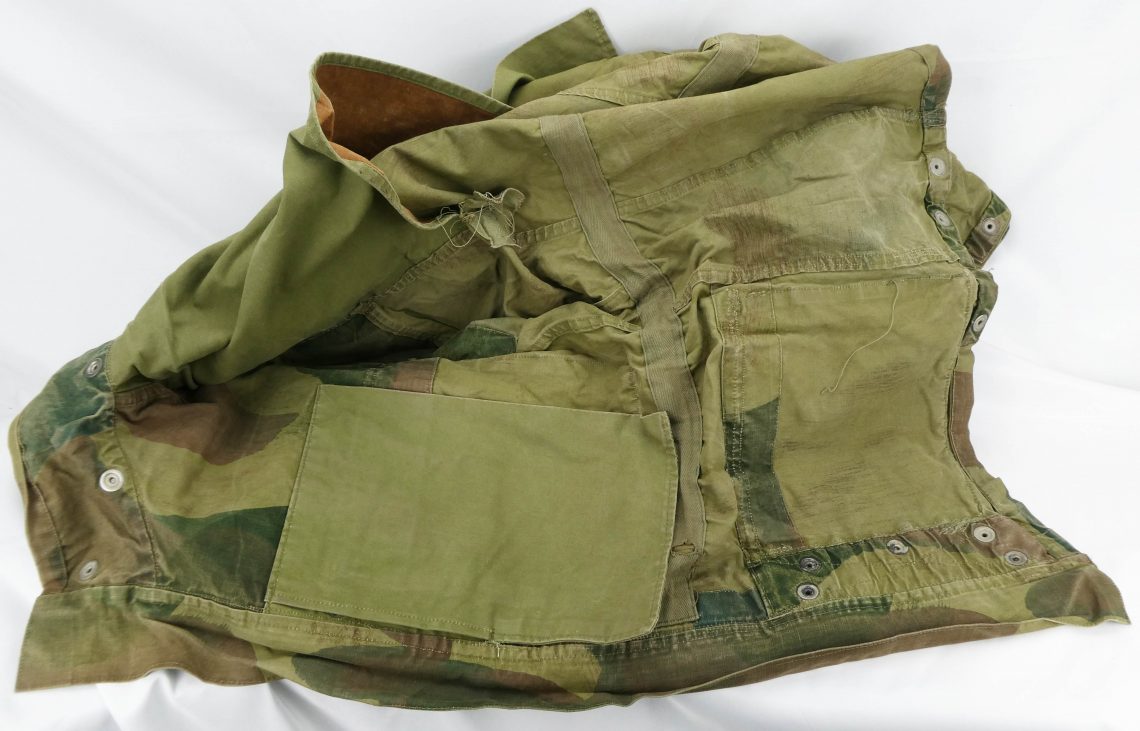 Orange on back flap is waterproofing treatment applied to fabric.
Hood: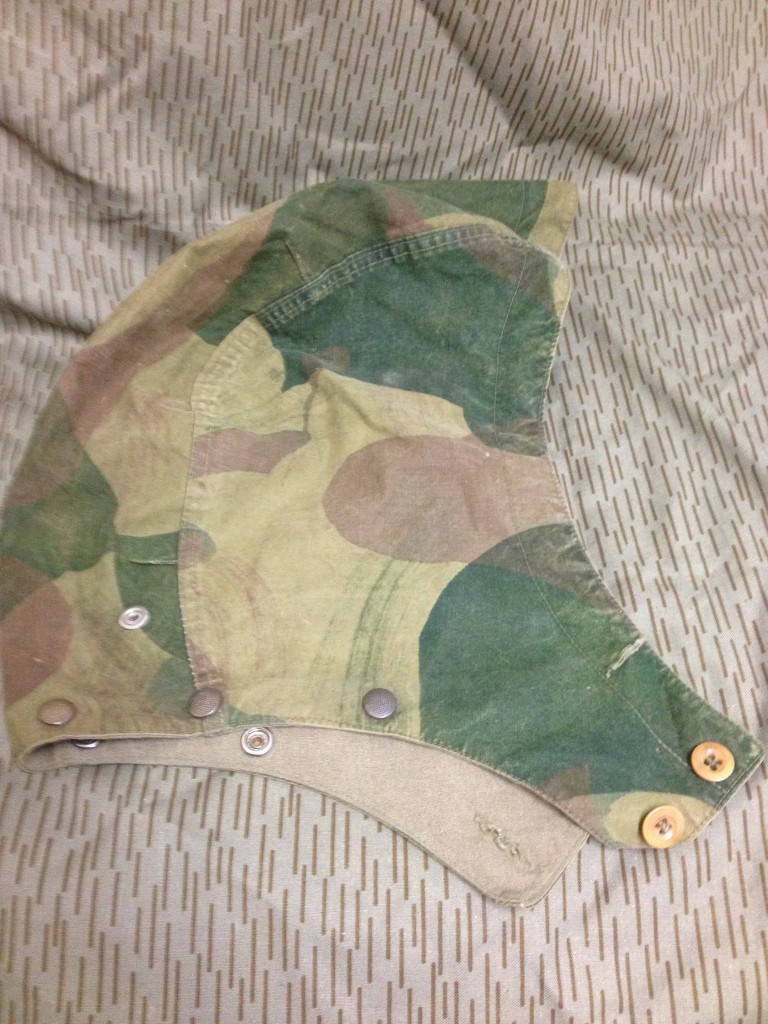 Same material as full zip smock and trousers but less treated so not as rigid. Wool liner material is similar to wool US WW2 era shirt material. The hood is intended to button in at the collar.
Denison Style Smock:
Made from twill material in a similar straight pocket layout to 1949 Version. Fabric is not treated so it is not stiff like the above smock. Tail snaps to outside of back like British examples.
Tag: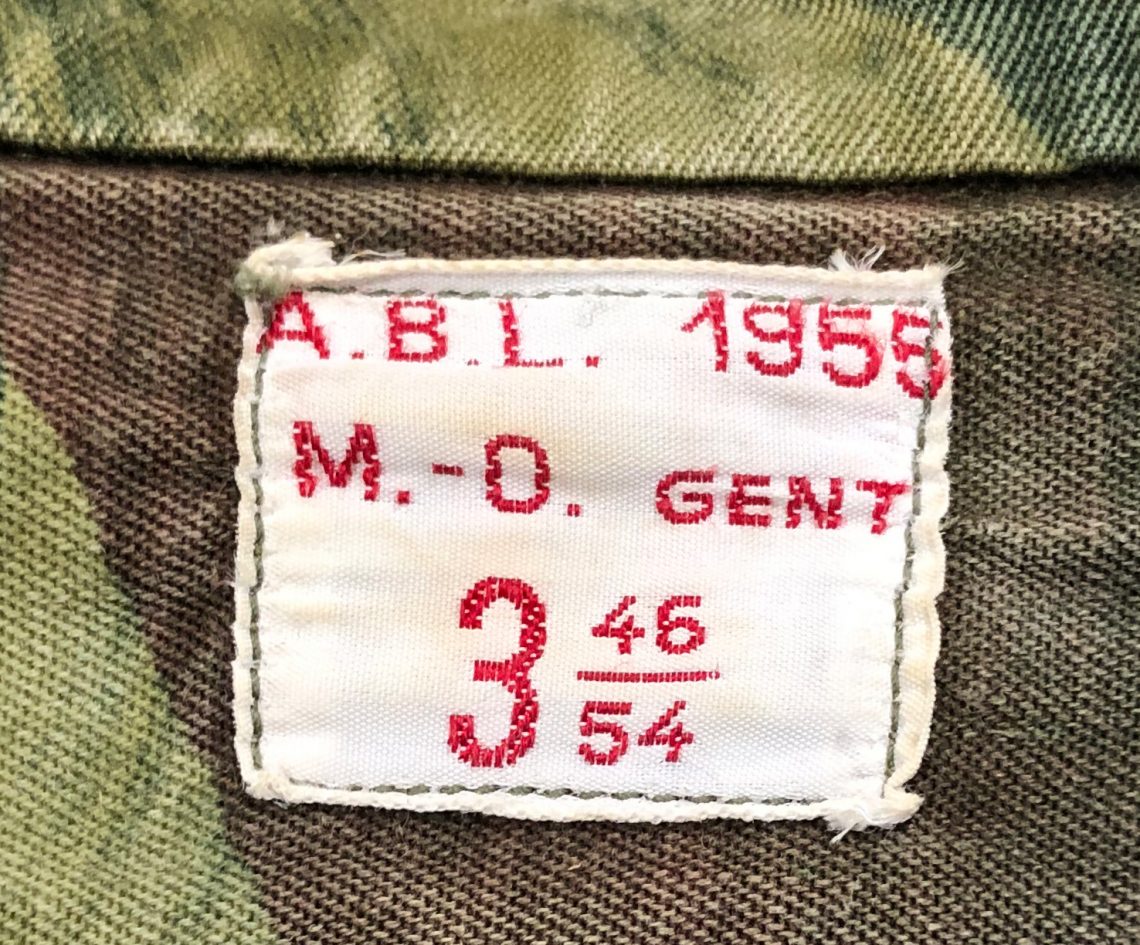 1955 date.
Pockets: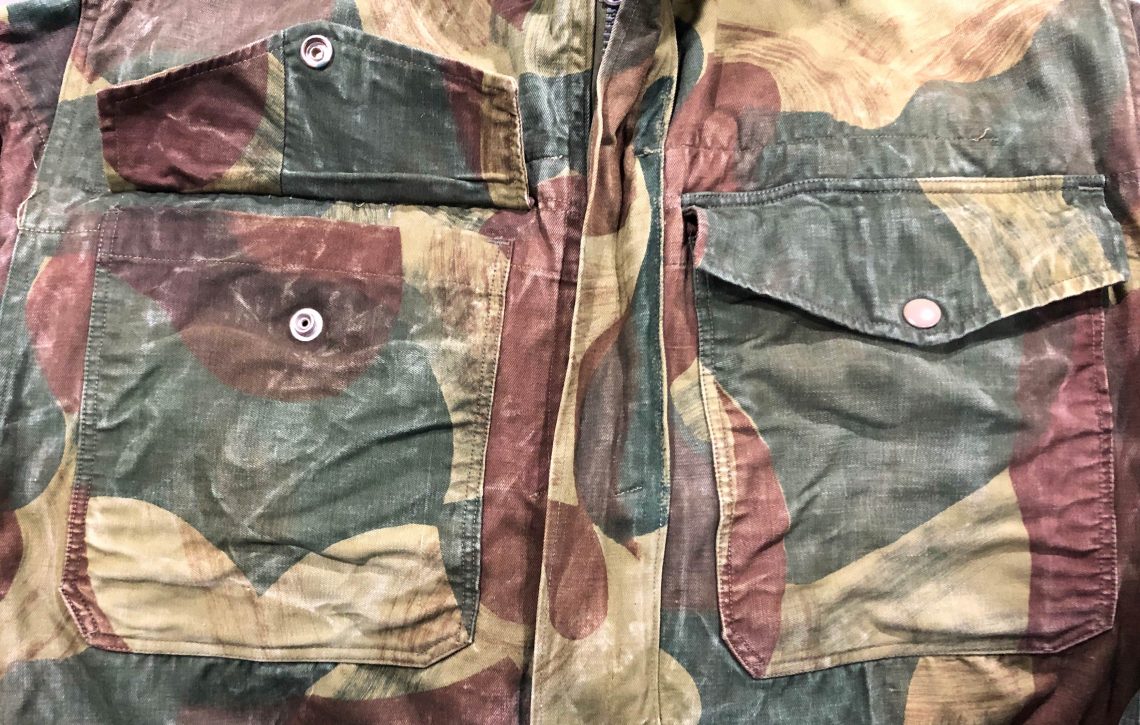 Zipper:
"Riri" branded zipper, snaps are unbranded. Zipper is closer to 3/4 length, does not reach bottom.
Armpit Vents: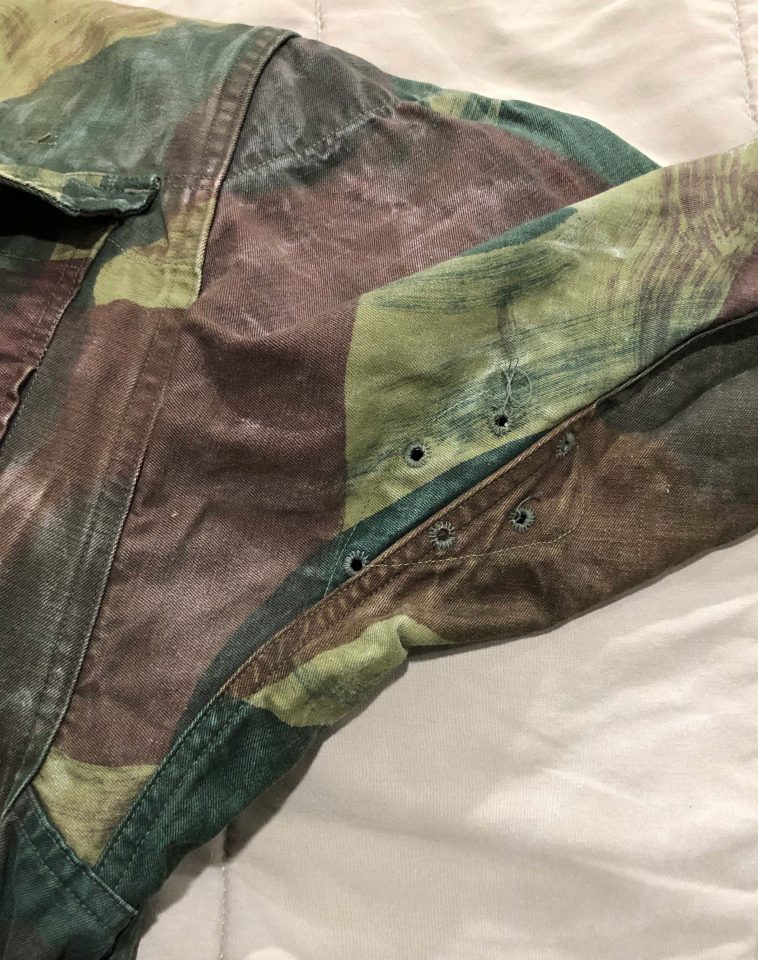 Cuffs: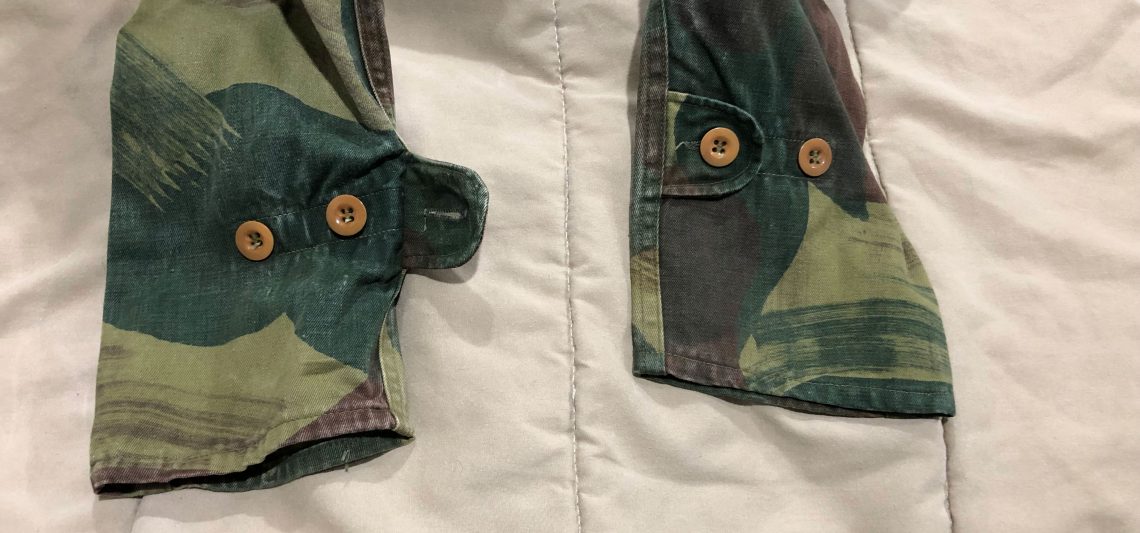 Adjust via tabs like British Second Pattern Denison Smocks or unmodified Belgian 1949 Smocks.
Trousers:
Same layout as British windproofs but same rigid material as 3-snap, full-zip smock. Multiple lots of fabric used.
Thigh Pocket:
Unlike British windproof, the button is not exposed. Button hole piece is made from Belgian Brushstroke material.
Inside:
Ankles: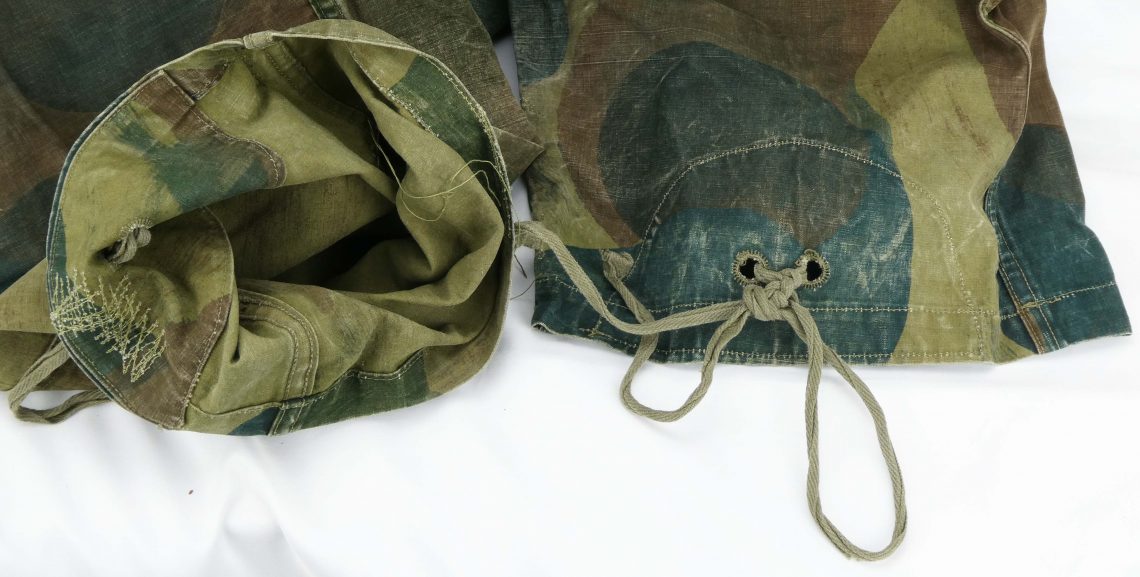 Fabric is treated, but does not have orange staining on back.
Usage Photos:
Rhodesia:
Along with Belgian Brushstroke, this pattern was sporadically used in Rhodesia.