Sample 1: North Original
Likely made by North because of similar fasteners to Fireforce Vest.  Snaps on side pouches are pebbled like on Pattern 70 Webbing.
Magazine Pouches:
Side Pouches:
Maybe for grenades or a cleaning kit, like the chicom chest rigs they were based on?
Buckle: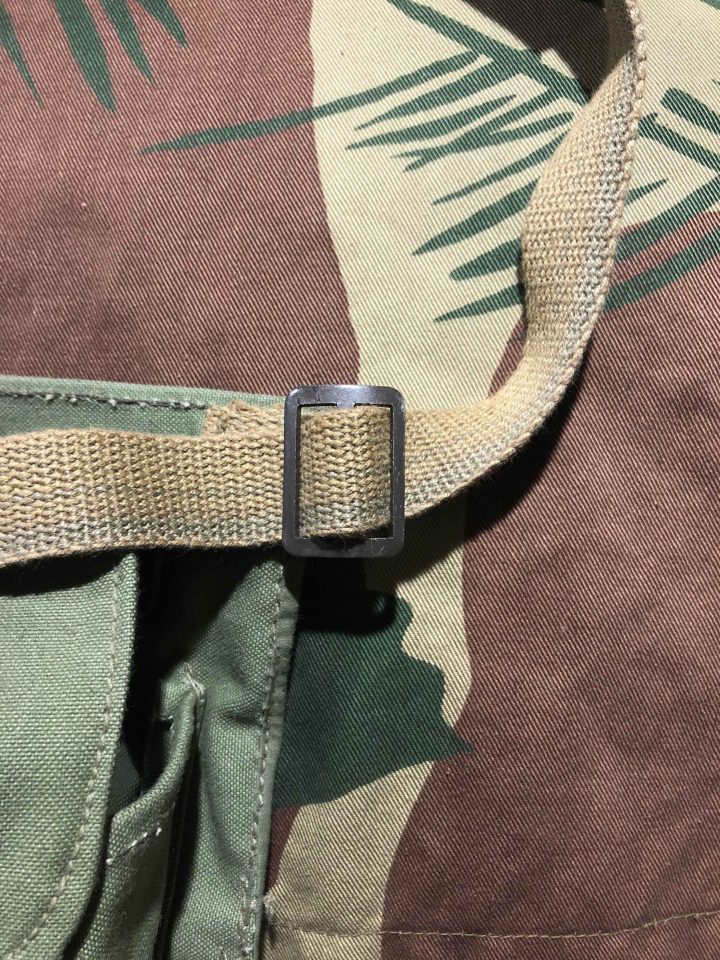 Reproduction:
Main body seems to be made from shelter half weight material.  Side grenade pouch snaps appear to be the same as those of Pattern 70 webbing.  Pull tab pouch closures appear to be from old Pattern 58 webbing.