Smock:
Sample 1:
Made from a very thick, impermeable, inflexible fabric that has been treated with some chemical.  Windproof, but not insulating, and very heavy and stiff.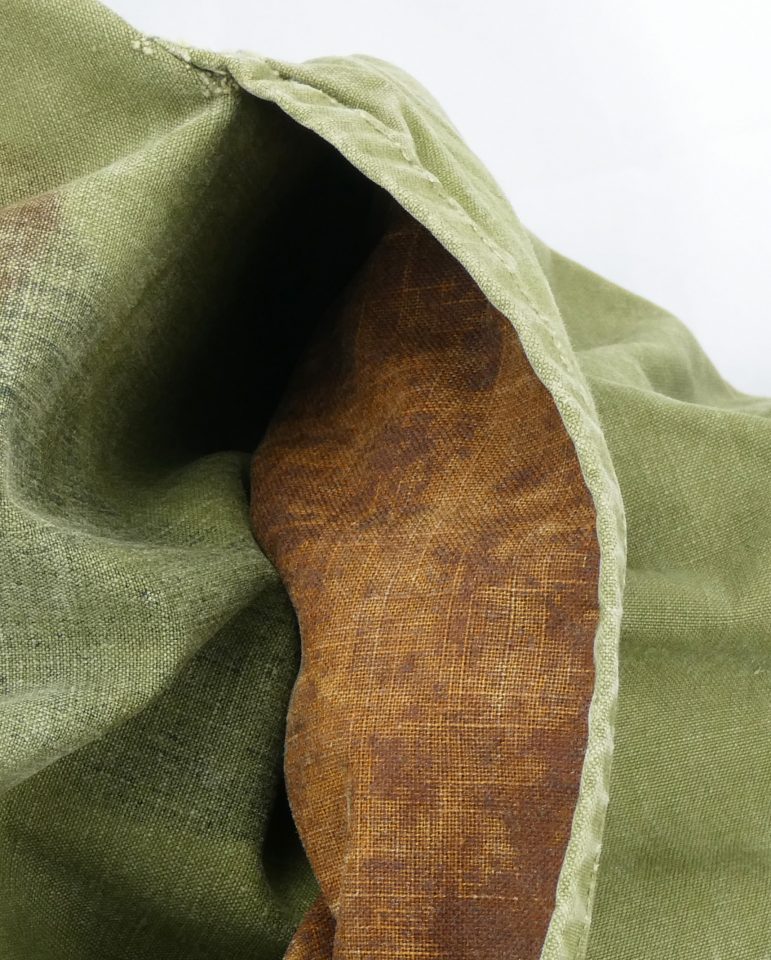 Pockets:
All pockets have 3 snaps.
Tag: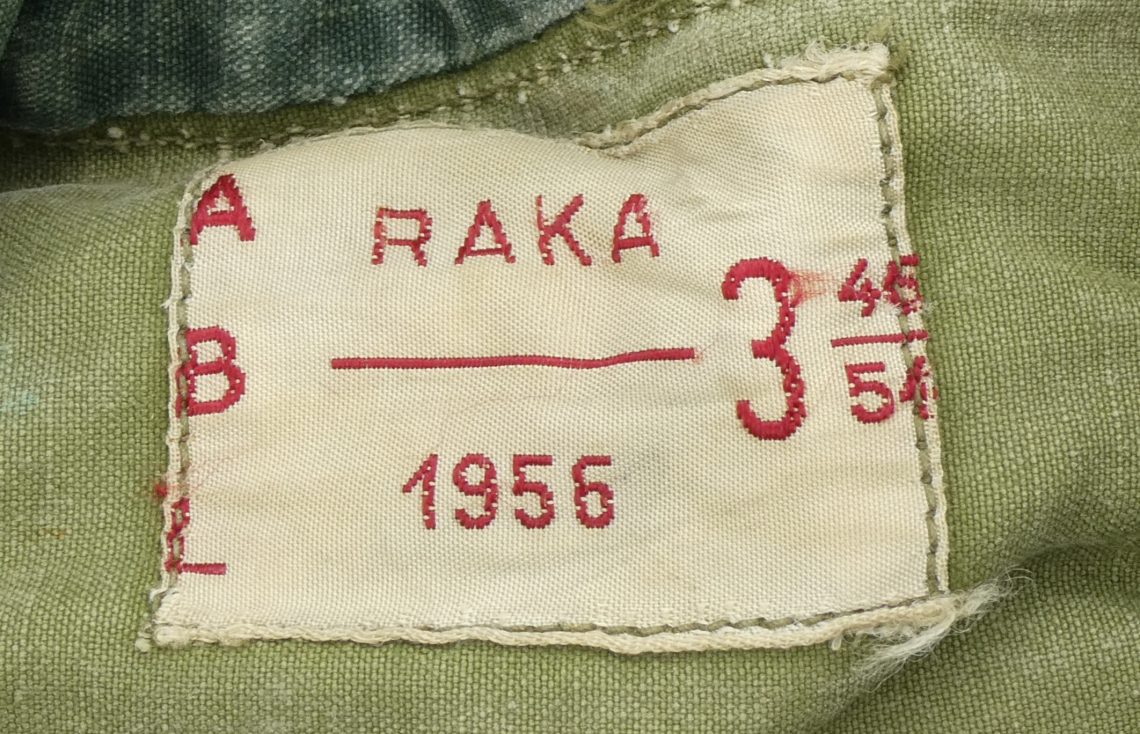 1956 dated.
Crotchflap:
Secured by snaps inside the jacket, not outside like 1949 version and British smocks.
Cuffs: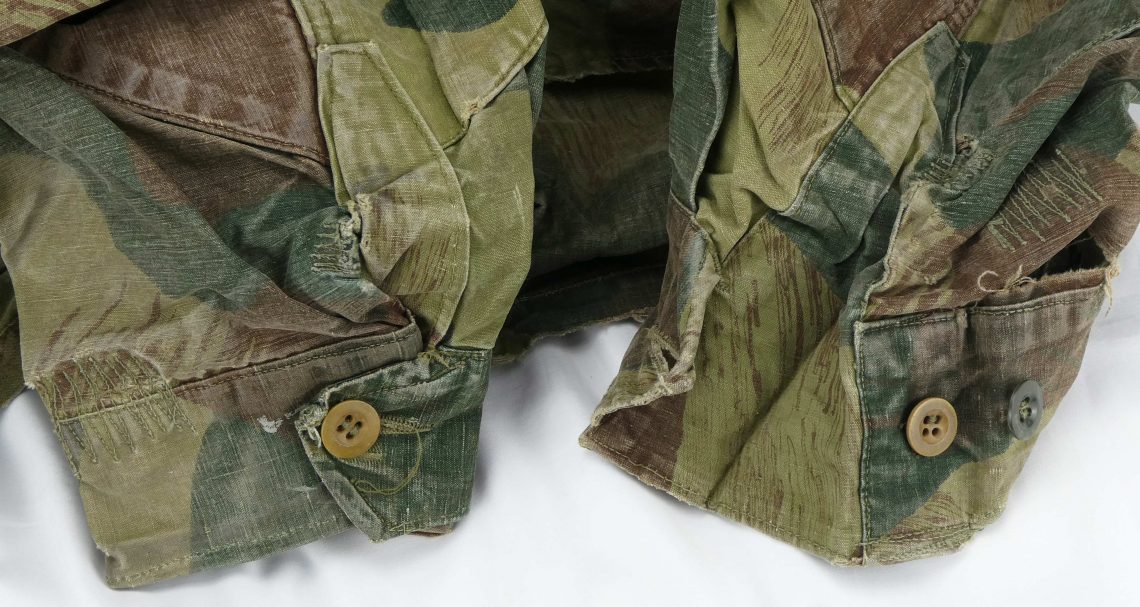 Zipper: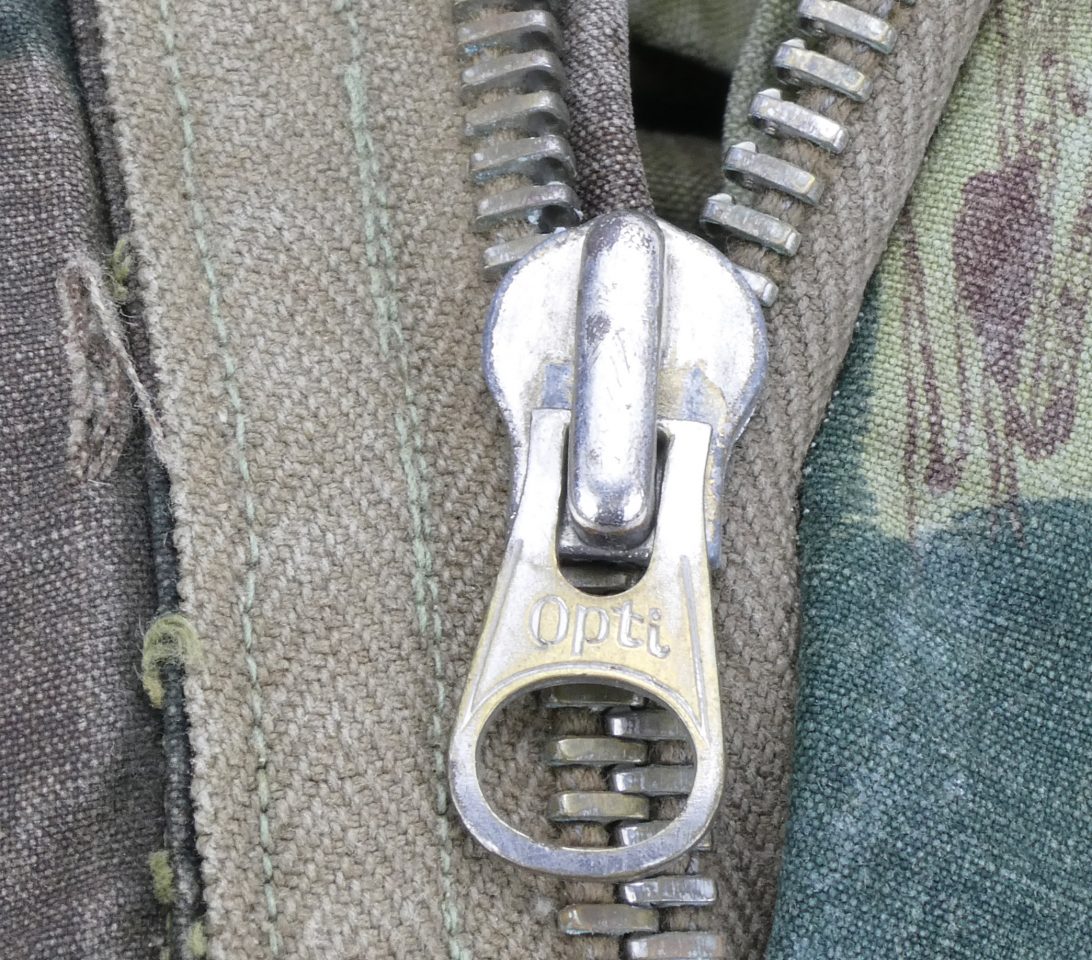 Opti branded zipper.
Inside: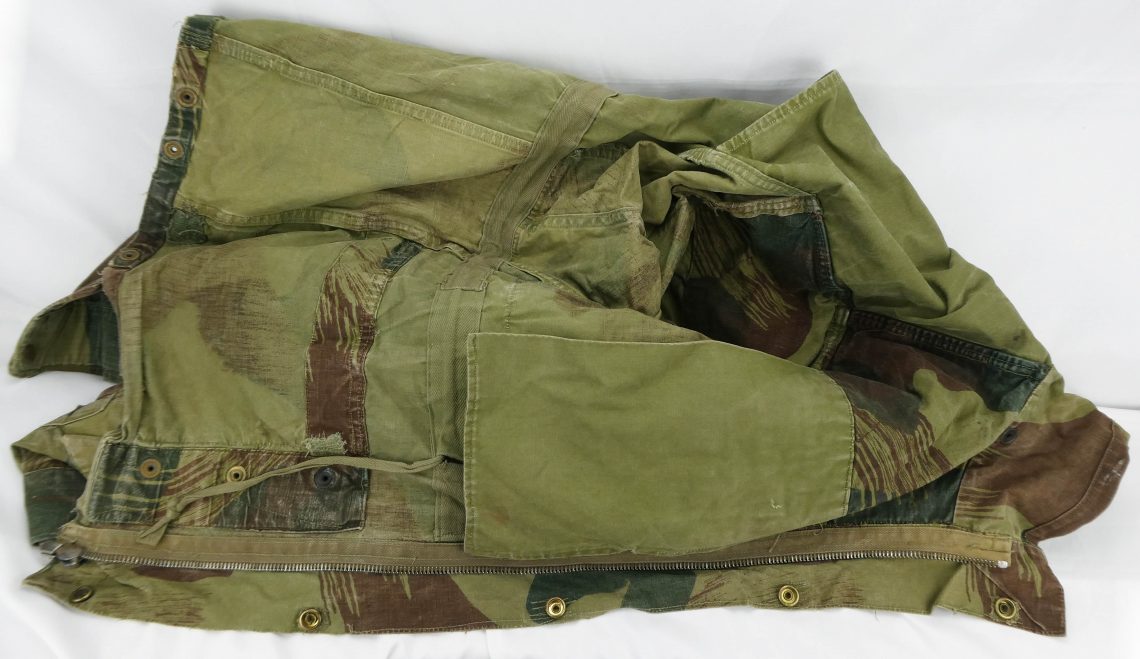 Hoods:
Hoods appear to be lined with shirt weight wool material. They are less stiff than the smocks and trousers, likely because the material was not impregnated.
Some mix Brushstroke and Moon and Balls fabrics.
Usage Photos:
Besides officially being used by Belgians in the Congo, a few items were used in Rhodesia, though this was not typical.
Belgian Moon and Balls pattern items were issued concurrently in almost the same cuts, so it is possible that some "Belgian Brushstroke" items in the usage photos may be Moon and Balls. This is impossible to verify from the low definition black and white photos available here.