This pattern is "Type J" and is supposed to be a copy of a vertical lizard pattern originating from a Middle Eastern Country, possibly Egypt, Syria, or similar.
Sample 1:
Similar cut to standard 32 Battalion jacket. Cotton twill. Paper "Copy" tag removed. Medium size.
Sample 2:
Same as Sample 1 in SADF Cut, but mint condition. Paper tag is intact.
Original Item:
Type J was probably based on this pattern worn used by SWAPO (Namibia), here worn by Cde. Sam Nujoma.
Color Balanced Swatch: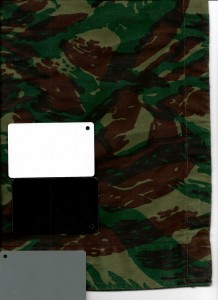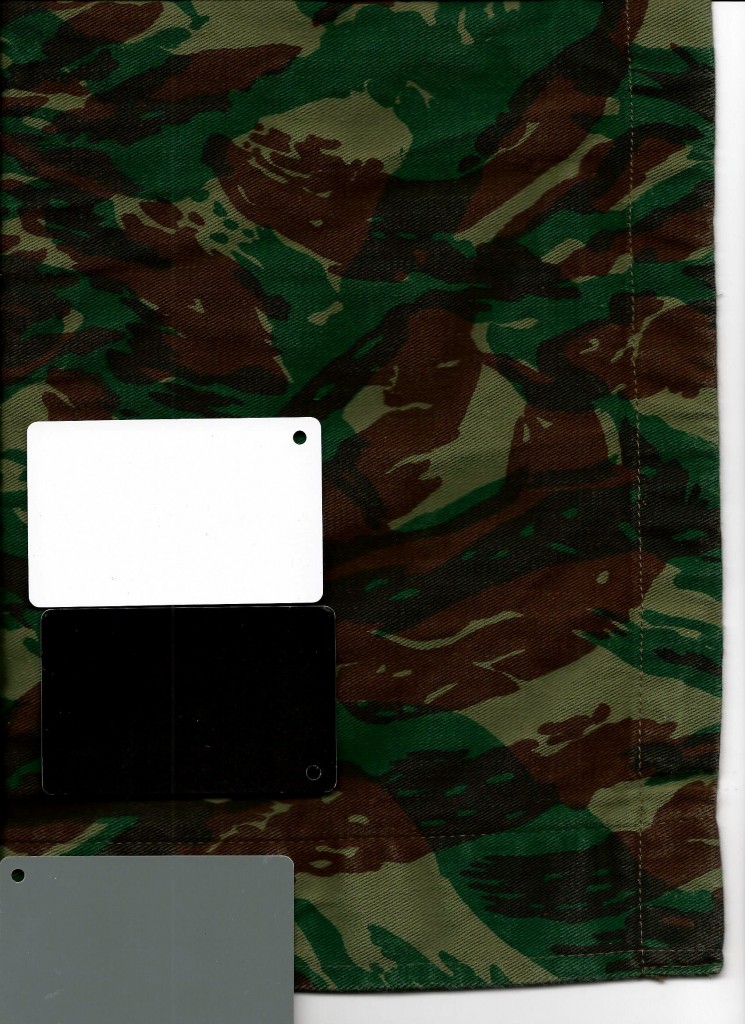 From sample 1.