This pattern is "Type J" and is supposed to be a copy of a vertical lizard pattern originating from Egypt, though other middle eastern countries like Syria also used similar camouflage patterns during the time.
SADF Cut Items:
SADF Cut Jacket #1
Similar cut to standard 32 Battalion jacket. Made of cotton twill material.
Arm Pockets:
Chest Pockets: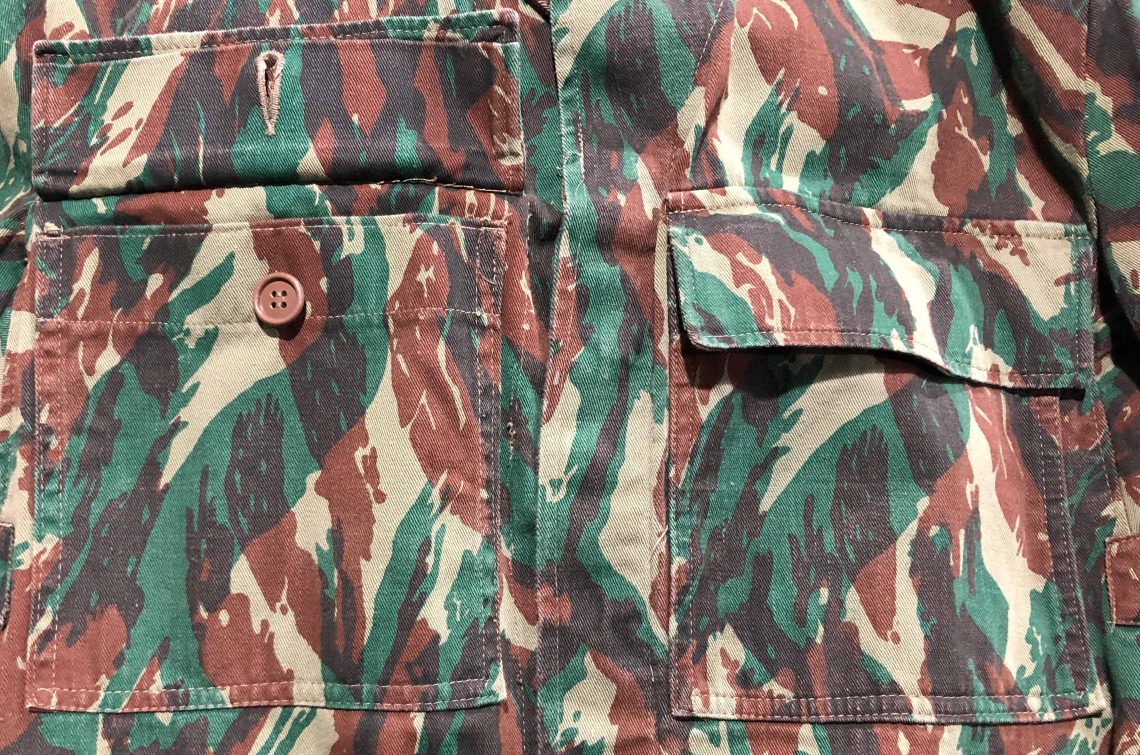 Cuffs: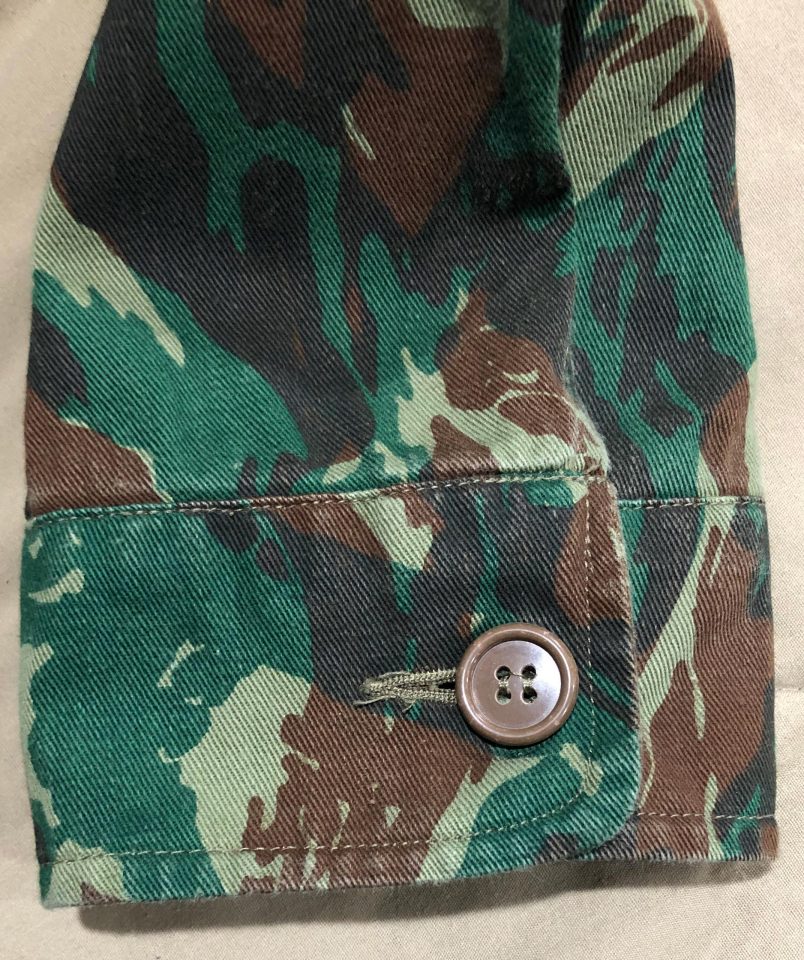 Inside: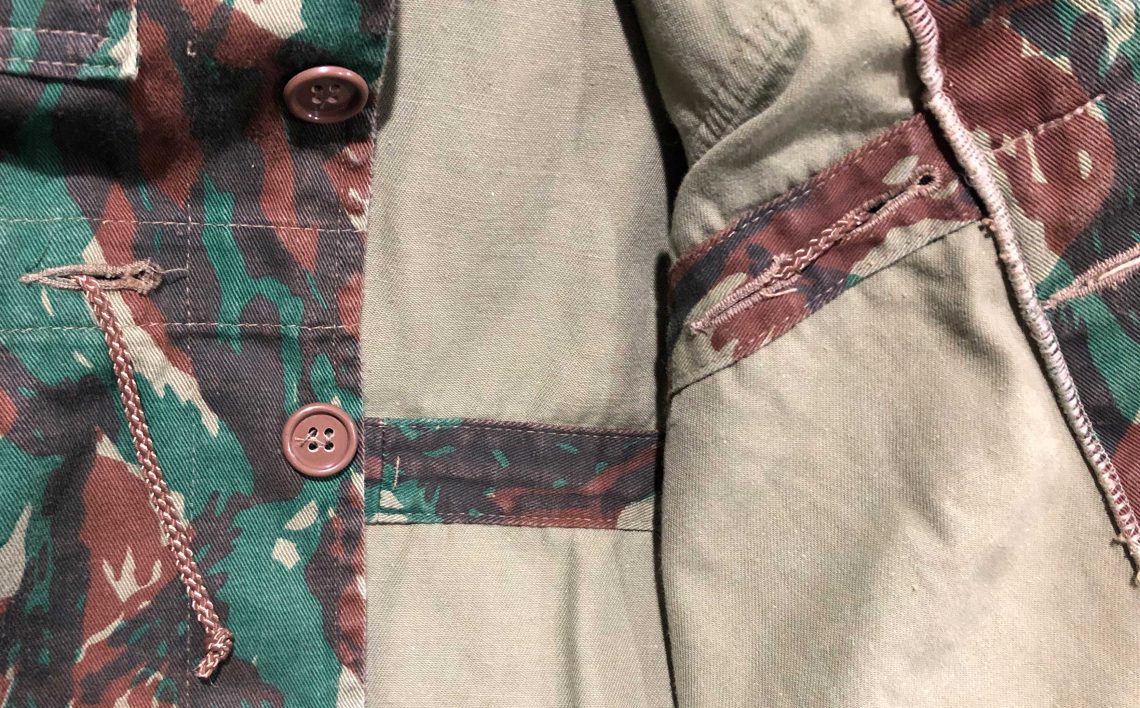 Waist adjustment drawstring goes to outside through button hole.
Tag:
Paper "Copy" tag removed. Medium size.
SADF Cut Jacket #2
Same as SADF Cut Jacket #1, but mint condition.
Tags:
Size and paper tags are intact.
Exact Copy:
Shirt:
This is an exact copy of the shirt sometimes worn by insurgents. It is made from the same cotton twill materials as the SADF cut items shown above.
Tag: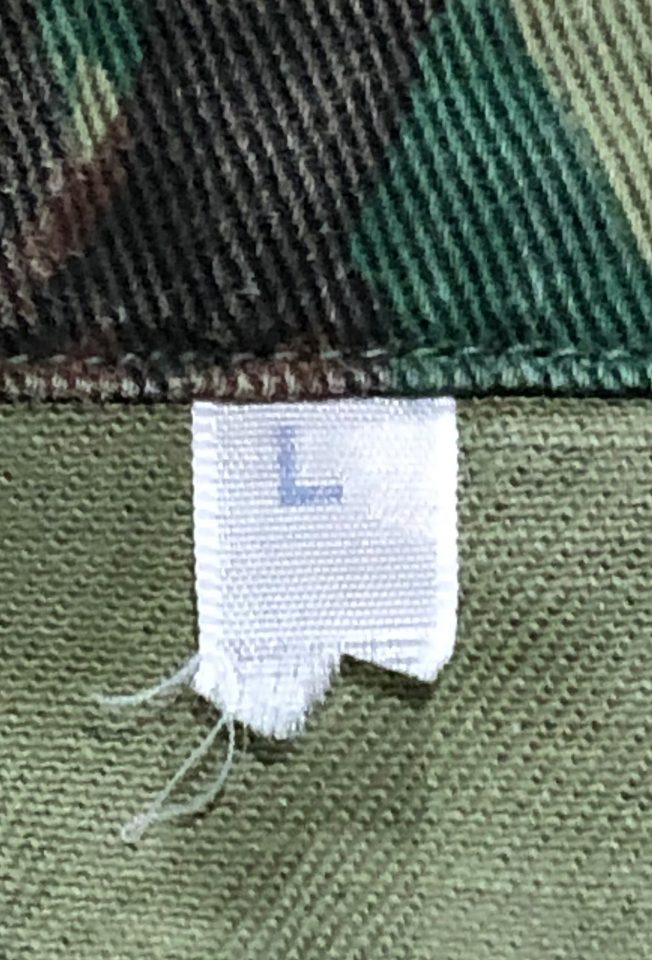 Minimal tags and markings, like all exact copy items.
Buttons: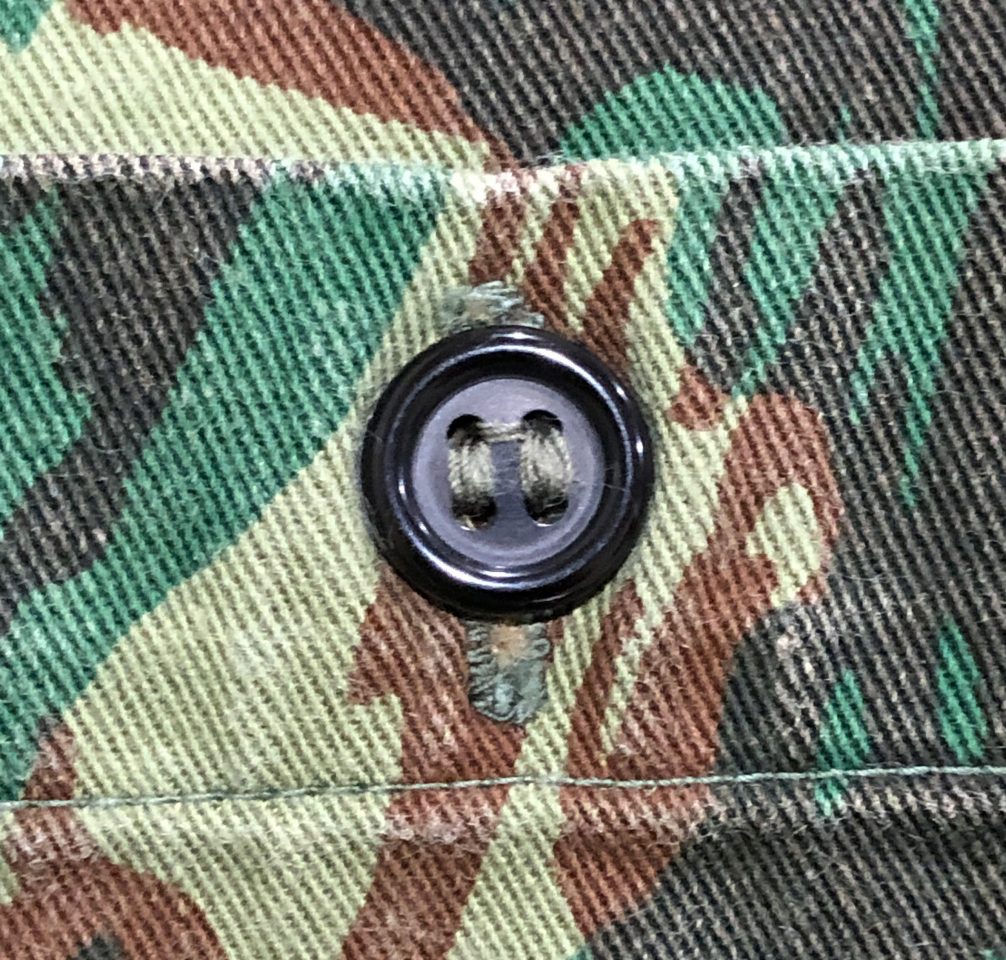 Inside: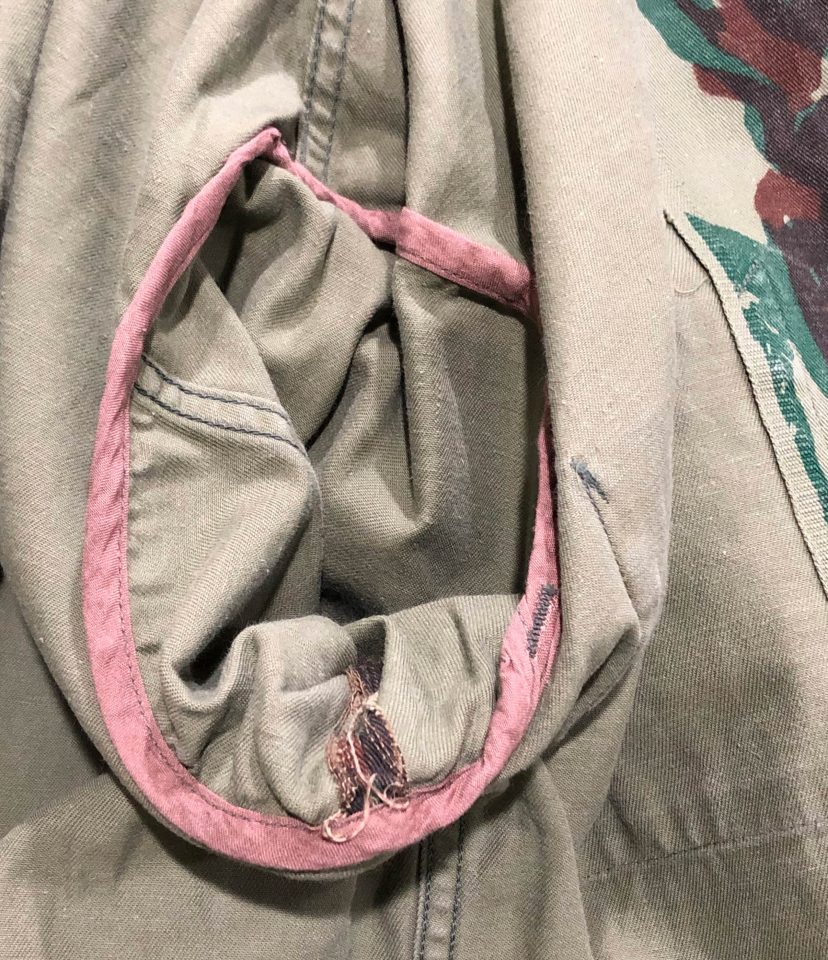 Cuffs: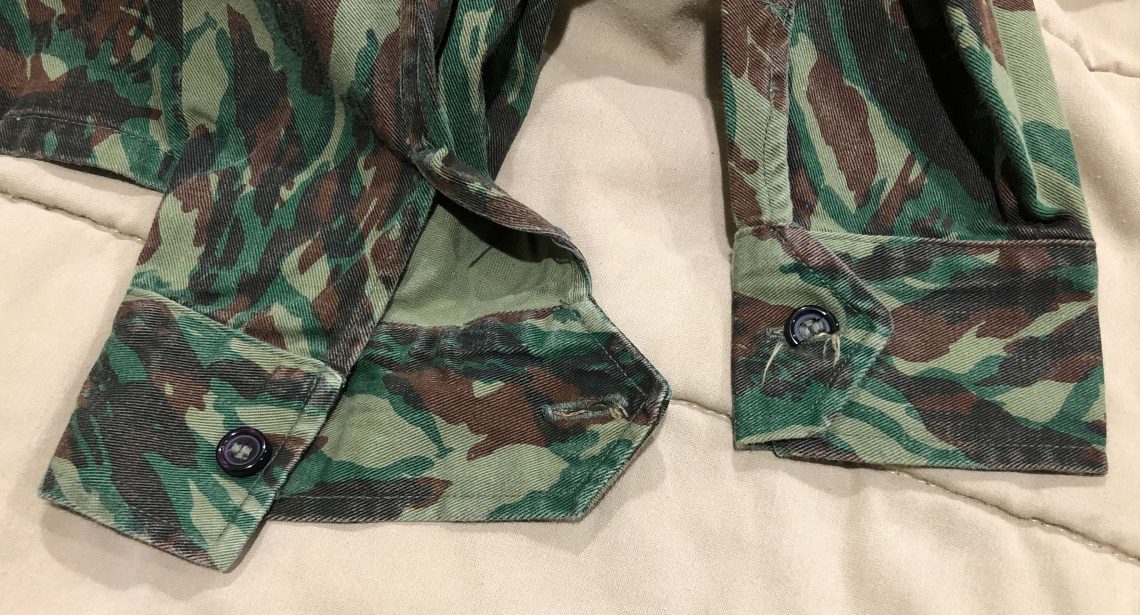 Usage Photo:
A Recce operator wearing this type of shirt can be seen on Page 503 of the book South Africa Special Forces: The Men Speak by Jonathan Pittaway and Douw Steyn.
Trousers:
Markings:
Also has minimal markings. The hand-written numbers likely correspond to the waist size (first 2 digits) and inseam (last 2 digits), like the exact copy Strichtarn trousers, which these pants share a similar cut with.
Pockets:
Fly: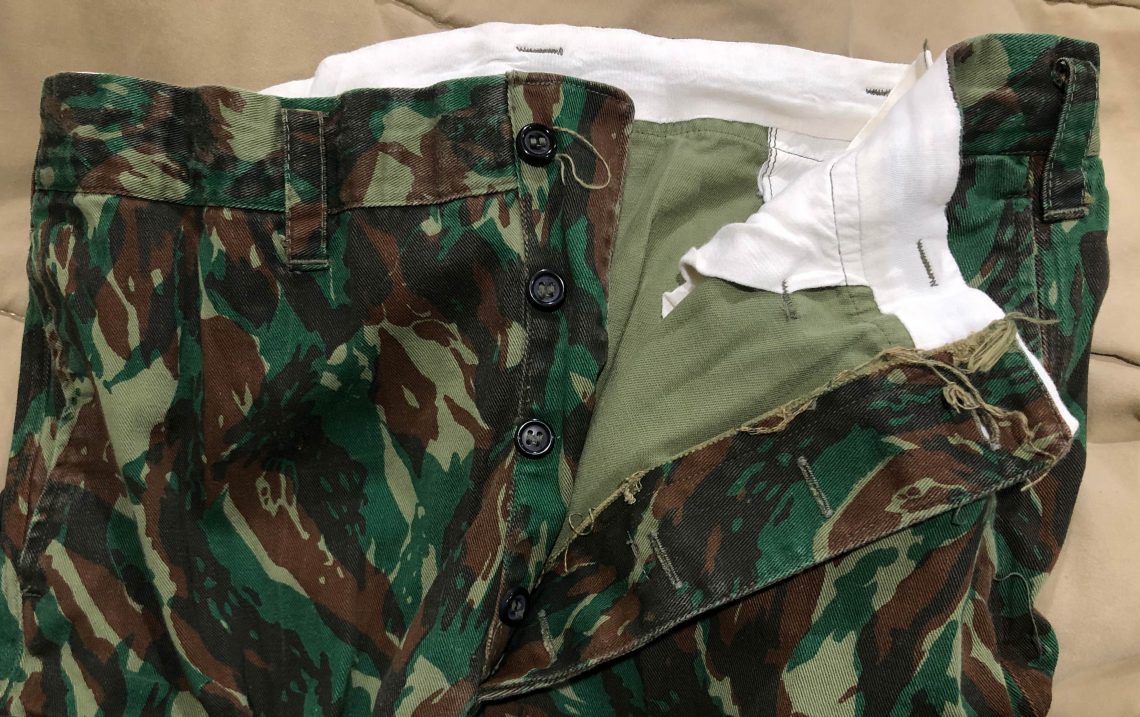 Ankles: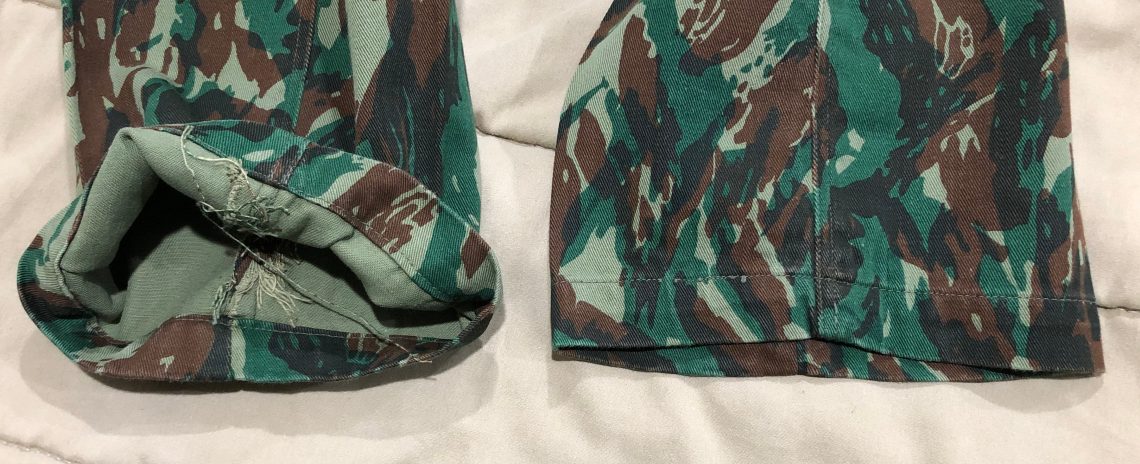 Original Item:
Type J was probably based on this pattern worn used by SWAPO (Namibia), here worn by Cde. Sam Nujoma.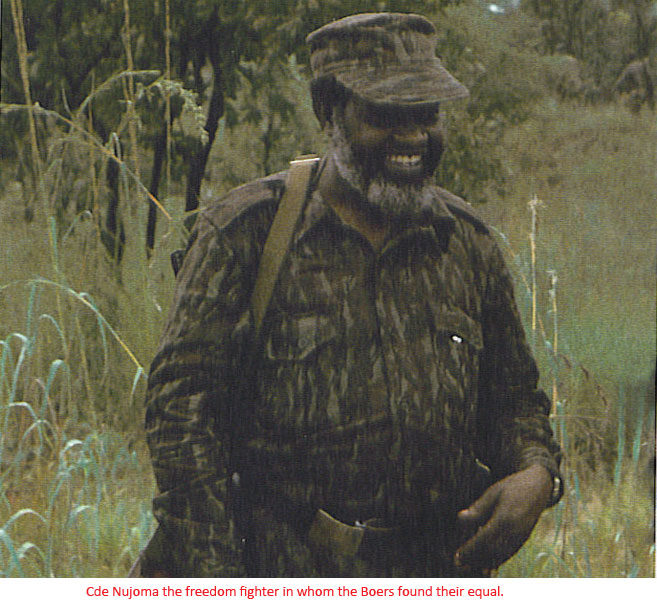 Color Balanced Swatch: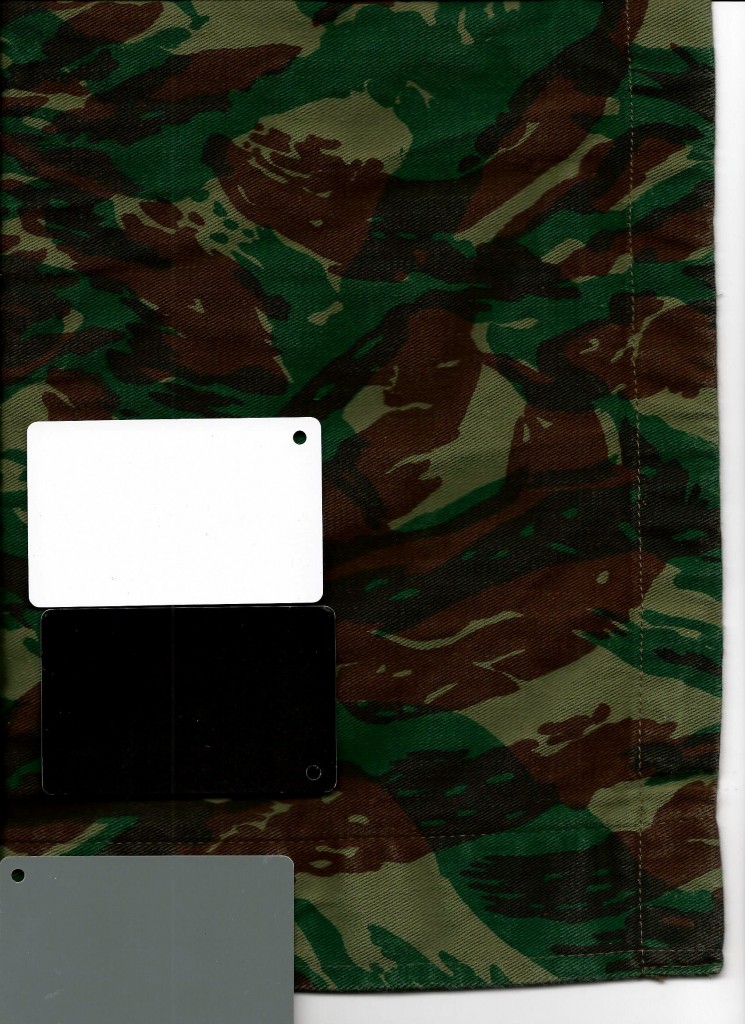 From SADF Cut Jacket #1.