This was one of the test samples for what would become the British military's Combat Soldier 95 (CS95) clothing system. These uniforms were trialed at the Infantry Trials & Development Unit (ITDU) in Warminster, UK (source: https://www.warrelics.eu/forum/collections-display/post-1945-cams-130487-48/#post1232705) and on a training mission to Norway in 1993 or 1994 (source: https://iacmc.forumotion.com/t5878-cs95-trial-garment-jacket#40065).
The final accepted CS1995 Tropical DPM shirts used the same cut but slotted "Canadian" buttons (source: https://iacmc.forumotion.com/t2652-tropical-dpm-collection#14465).
Tag:
Most test items have a red SCRDE (Stores Clothing Research and Development Establishment) tag (source: https://hmvf.co.uk/topic/17530-trialexperimental-british-army-soldier-95-clothing-cs-95/), but this shirt never had it attached. It is otherwise identical to other known tagged examples.
Pockets:
Pocket body extends slightly above the flap so it can be folded over when the flap is buttoned down.
Cuffs:
Rank Tab:
Inside: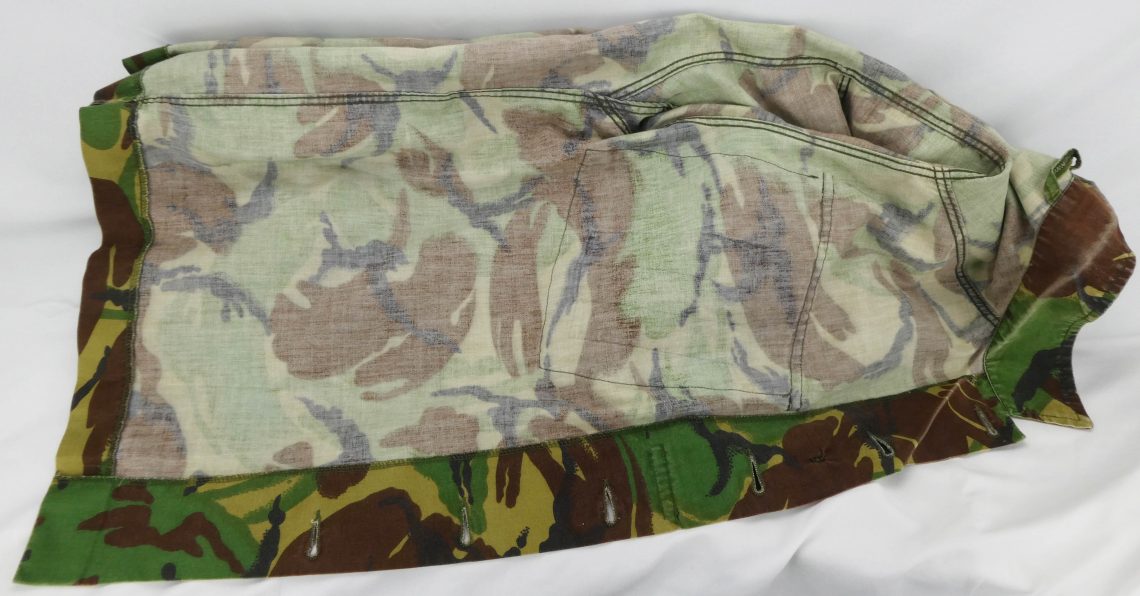 Repairs and Modifications:
Unlike many SCRDE prototypes on the market, this example appears to have been used.
A hole on the right arm was hand-patched using the left pocket's pen holder.
There is a hole on the back where the waist would be, perhaps caused by a hot casing leaving burn marks and partially melting the fabric. The partial melting is expected since the CS1995's tropical shirt material is described as "Corespun poly-cotton" (source: https://talesfromthesupplydepot.blog/2016/02/20/desert-dpm-cs95-shirt/, http://www.khabstrikeball.ru/forum/57-3838-68137-16-1350808174).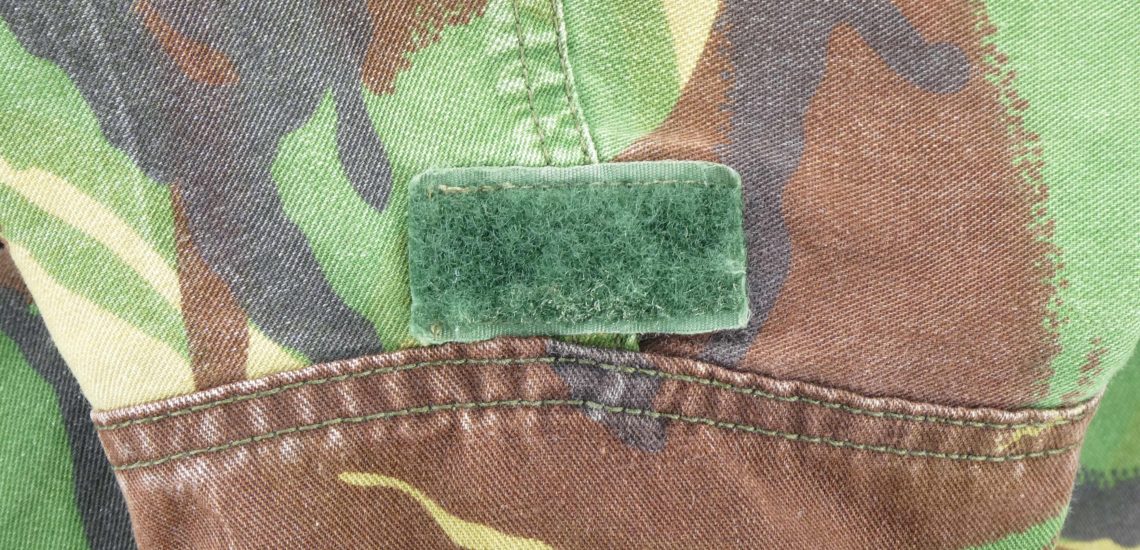 There is a small piece of velcro loop sewn onto the right shoulder (as worn), perhaps for glint tape or other insignia.