These items in "Donkey Brown" cotton material were produced by South Africa for export to their UNITA allies in Angola during the Border War.
Suspenders:
Belt Loops:

Slips over belt.
Buckles:
Pouch:
Inside:
There are 2 pull tabs inside the pouch to make magazine removal easier. A similar feature with thinner strips of ribbon is also seen in some SADF chest rigs.
Metal Hardware:
Bottom: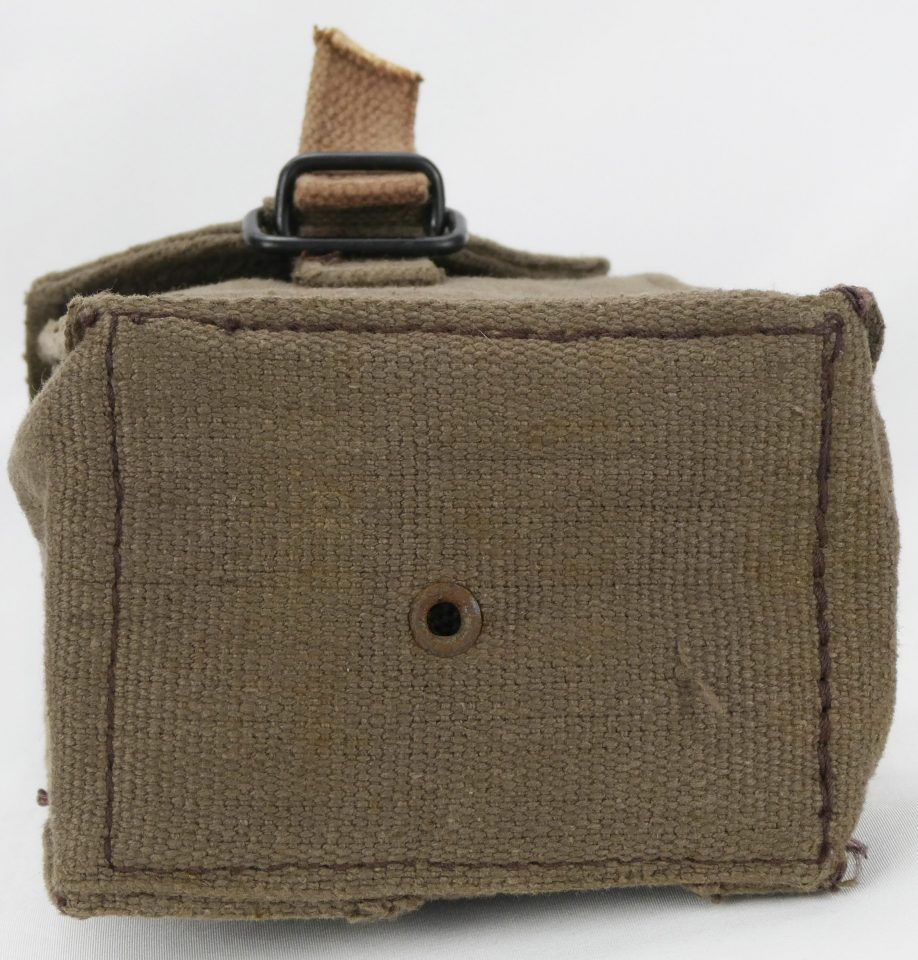 Drain hole on bottom.
Usage Photo: