The Soviet Union backed many guerilla movements worldwide during the Cold War period. Many of them received war aid in the form of weapons, training, gear, and advisors. The USSR also invited cadres from these movements to train at Soviet military installations. These items came out of Odessa which was a major transit hub for foreign trainees (source: personal correspondence with seller). They were intended for personnel trained at the Perevalnoe Training Center 165 near Sevastopol in Crimea (source: personal correspondence with seller, https://www.researchgate.net/publication/318493013_The_perevalnoe_center_and_military_training_in_the_Soviet_Union). Like other Soviet-made export uniforms, these are sterile with no symbols on the buttons or any markings linking them with the USSR.
Jacket:
Tag: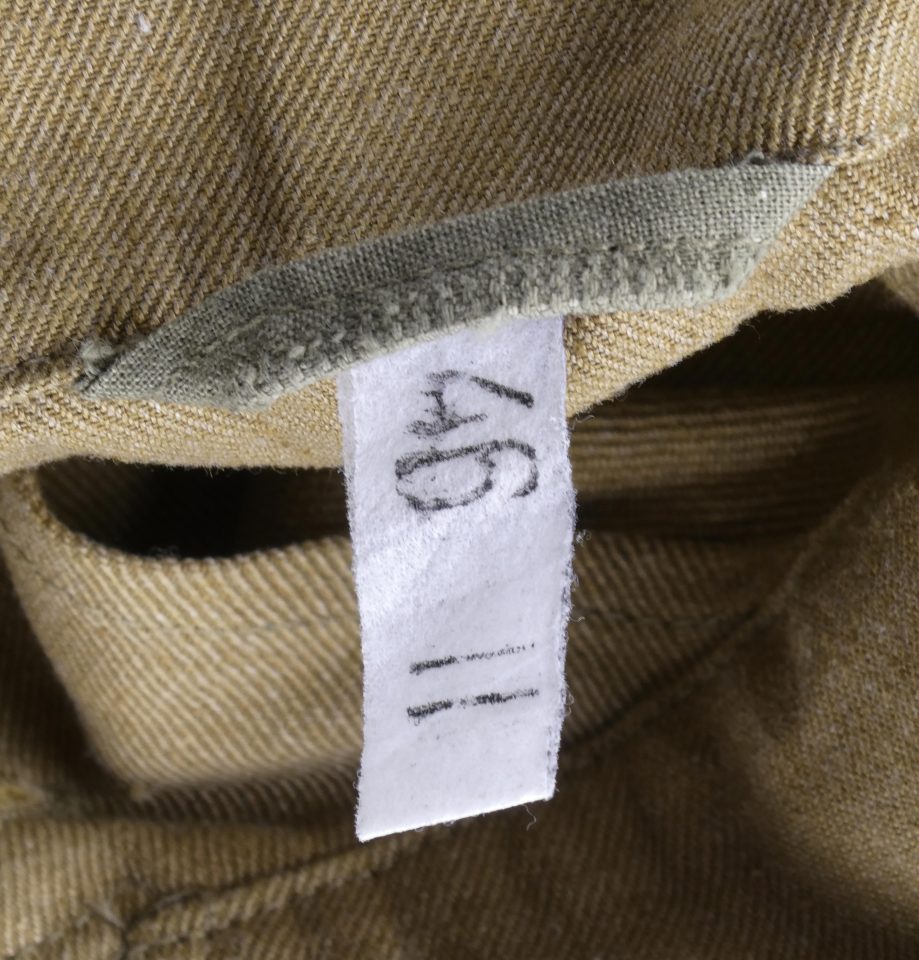 The size tag is the only marking on the uniform and uses the same Russian sizing convention.
Buttons:
No stars, hammers and sickles, or any other identifying insignia like the Soviet Export Panama hat.
Cuff: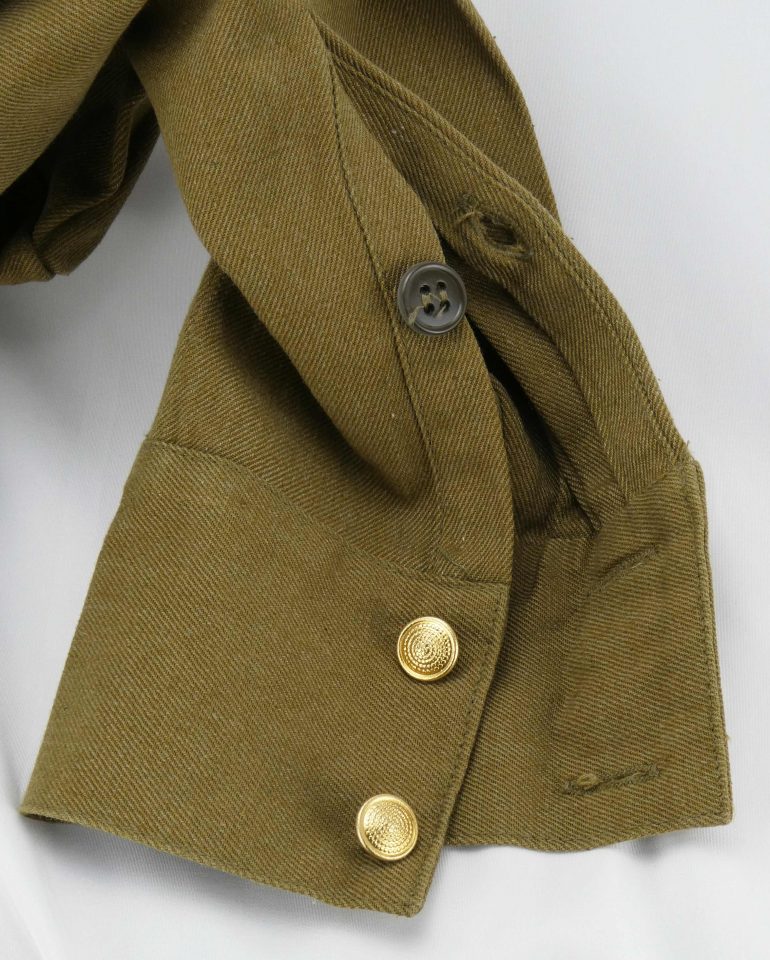 Pockets: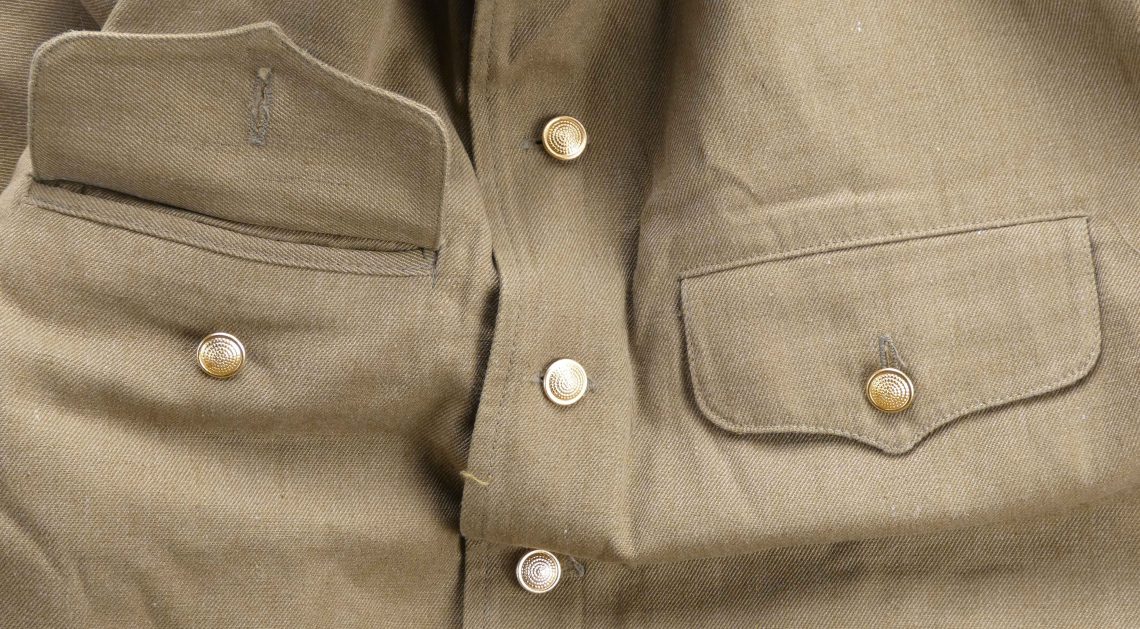 Internal pockets.
Inside: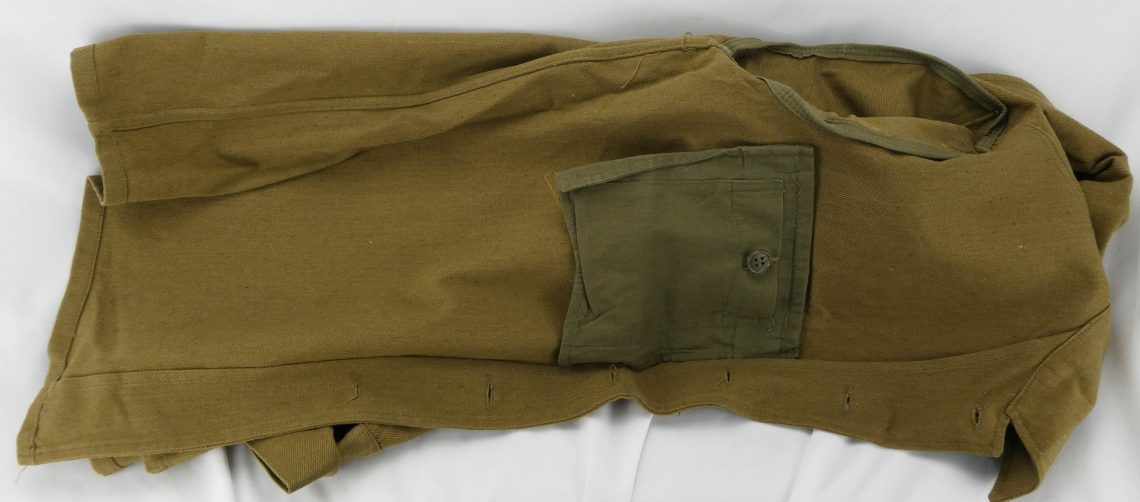 Pin:
The jacket is in new, unissued condition, but came with this Soviet Infantryman 1st Class Pin.
Pants:
The trousers are much harder to find than the jackets because they were closer to the ground so they were used harder. Surplus stocks were also used by civilians for chores like garden work (source: personal correspondence with seller).
Tag: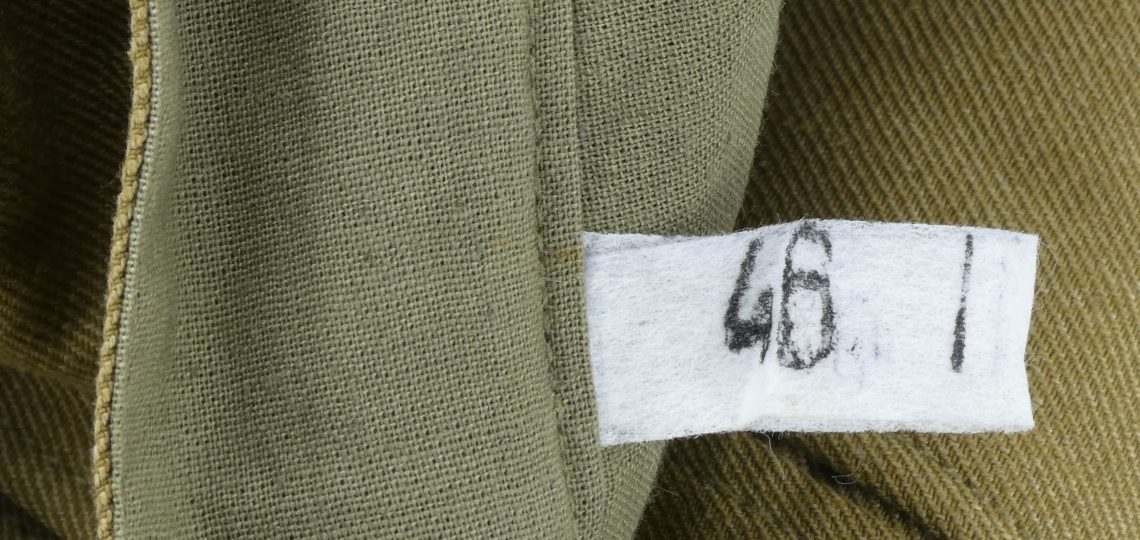 Like the jacket, the only marking is the size tag with the same Soviet sizing convention.
Waist Adjustment: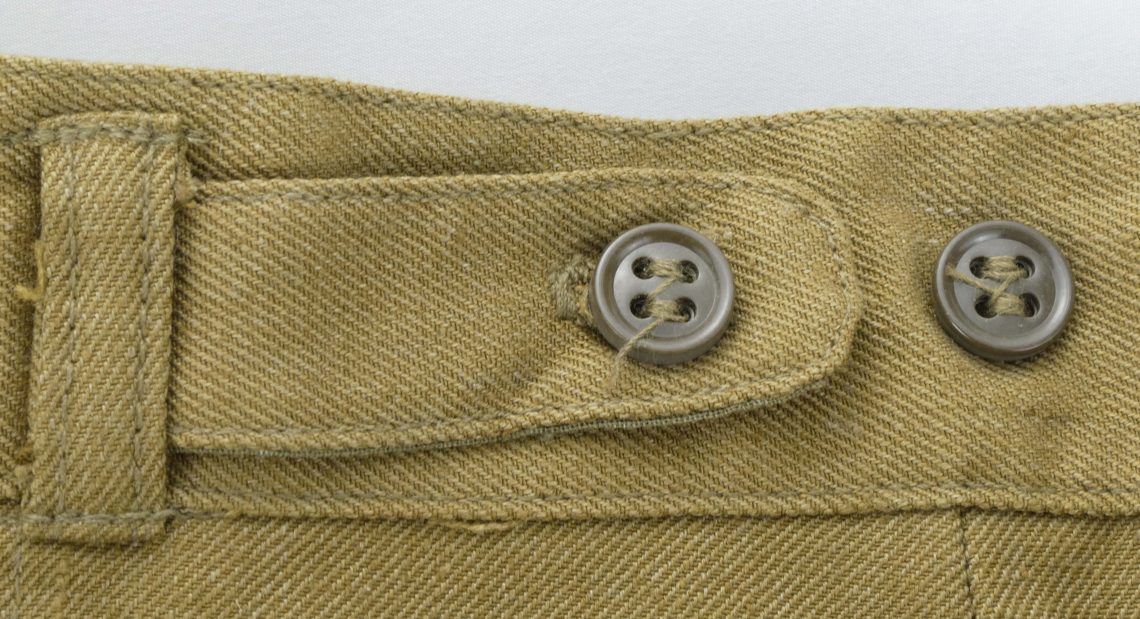 All buttons are plastic.
Ankle Cuffs:
Has retaining straps like M69 uniform.
Inside: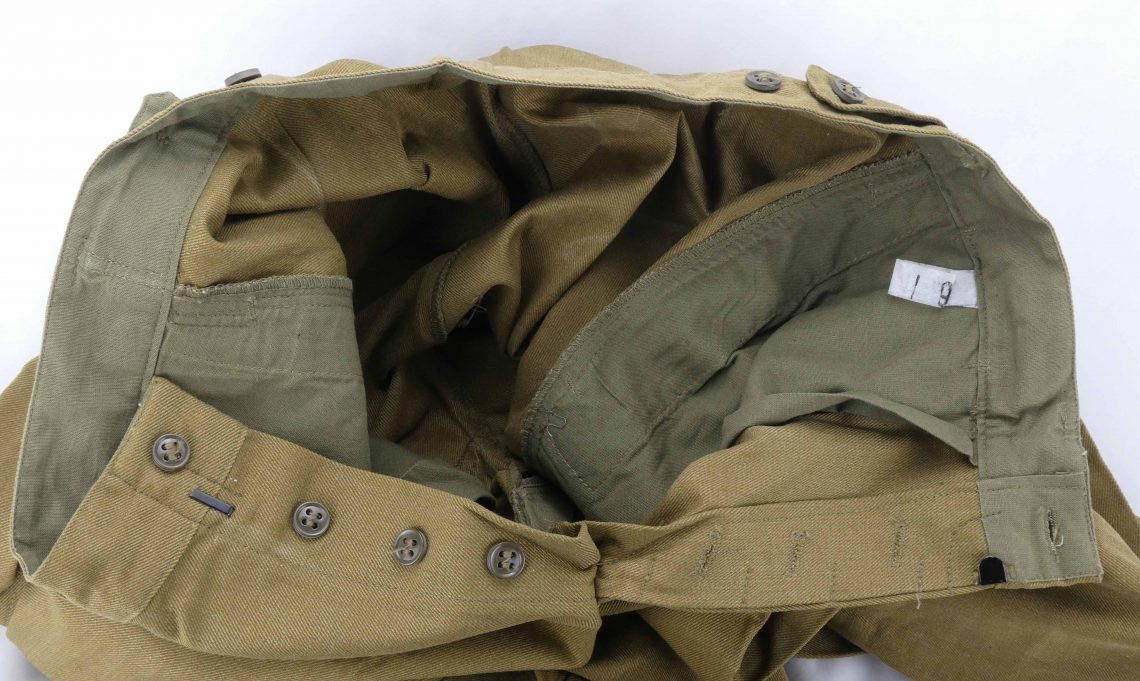 Usage Photos:
The Tropical Export Uniform was widely used by Soviet-aligned insurgents worldwide. Examples have been captured in Southern Africa, Central America, and the Carribean, including Grenada (source: https://www.usmilitariaforum.com/forums/index.php?/topic/300449-soviet-afghanka-from-grenada-1983/&tab=comments#comment-2413988).
Democratic Republic of Afghanistan:
Angola:
Movimento Popular de Libertação de Angola (MPLA):
Frente Nacional de Libertação de Angola (FNLA):
Worn by same person wearing Panamka hat.
https://www.gettyimages.com/detail/news-photo/mercenary-portuguese-fnla-in-angola-in-1975-fnla-national-news-photo/120398940 (cannot show photo directly due to licensing issues)
Rhodesia/Zimbabwe:
Zimbabwe Africation National Liberation Army (ZANLA):
https://www.alamy.com/zimbabwe-zanu-patriotic-front-troops-loyal-to-robert-mugabe-come-in-image61693106.html (cannot show photo directly due to licensing issues)
Soviet Advisors: