The Panamka brimmed hat (also called a "Panamanka", "Panama", or "Panama Afghanka" hat) was issued to Soviet soldiers serving in tropical climates and widely exported to Soviet-aligned guerilla movements worldwide.
Sample 1:
This example was recovered in Rhodesia (now Zimbabwe).
Sides:
Buttons are completely smooth with no star, hammer and sickle, or any other identifying insignia. The blank buttons are a characteristic of Soviet export uniforms (source: https://www.usmilitariaforum.com/forums/index.php?/topic/300449-soviet-afghanka-from-grenada-1983/&tab=comments#comment-2413988).
Top: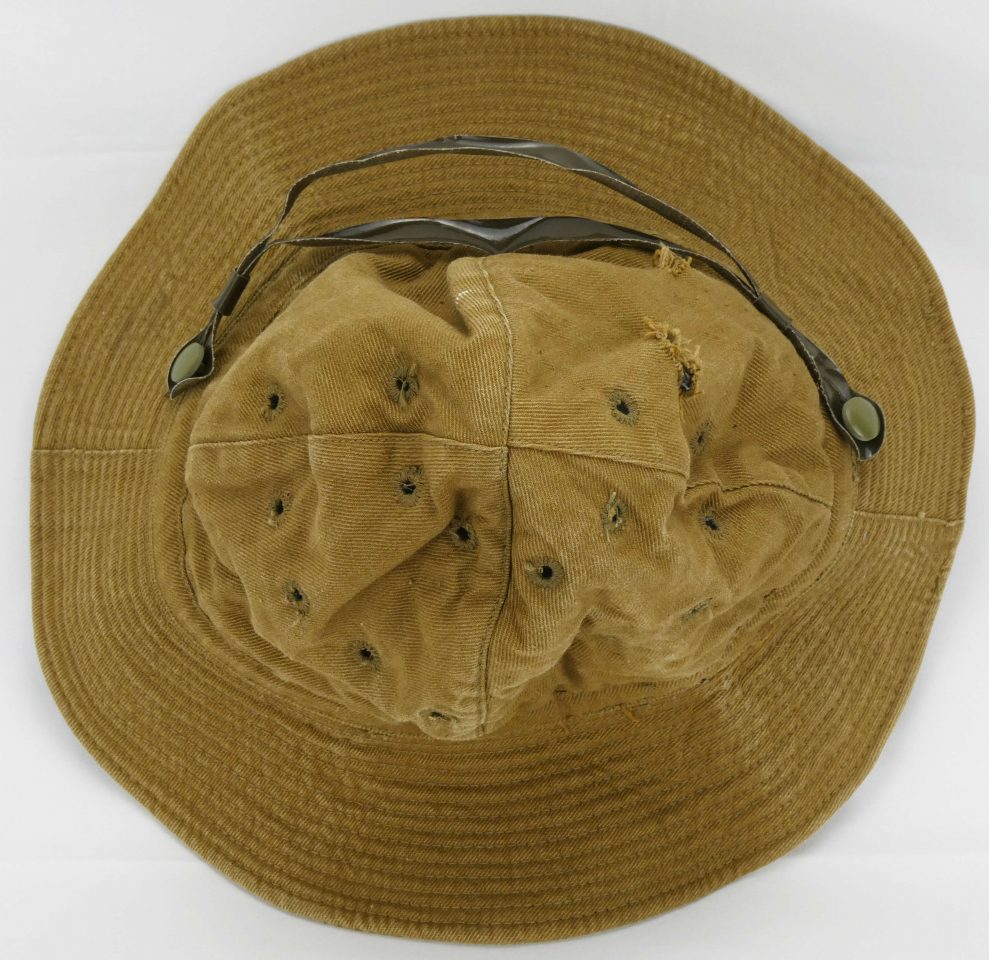 High "beach ball" 4-panel construction similar to French bush hat. Note that the design pre-dates the French bush hat, introduced in 1949, since the Panamka hat's official name, M-38 Field Hat, indicates it was accepted for service in 1938. A supposed WW2 era example made out of different fabric can be seen here: https://oorlogsspullen.nl/product/original-wwii-russian-m38-tropical-panamanka-hat/.
Inside: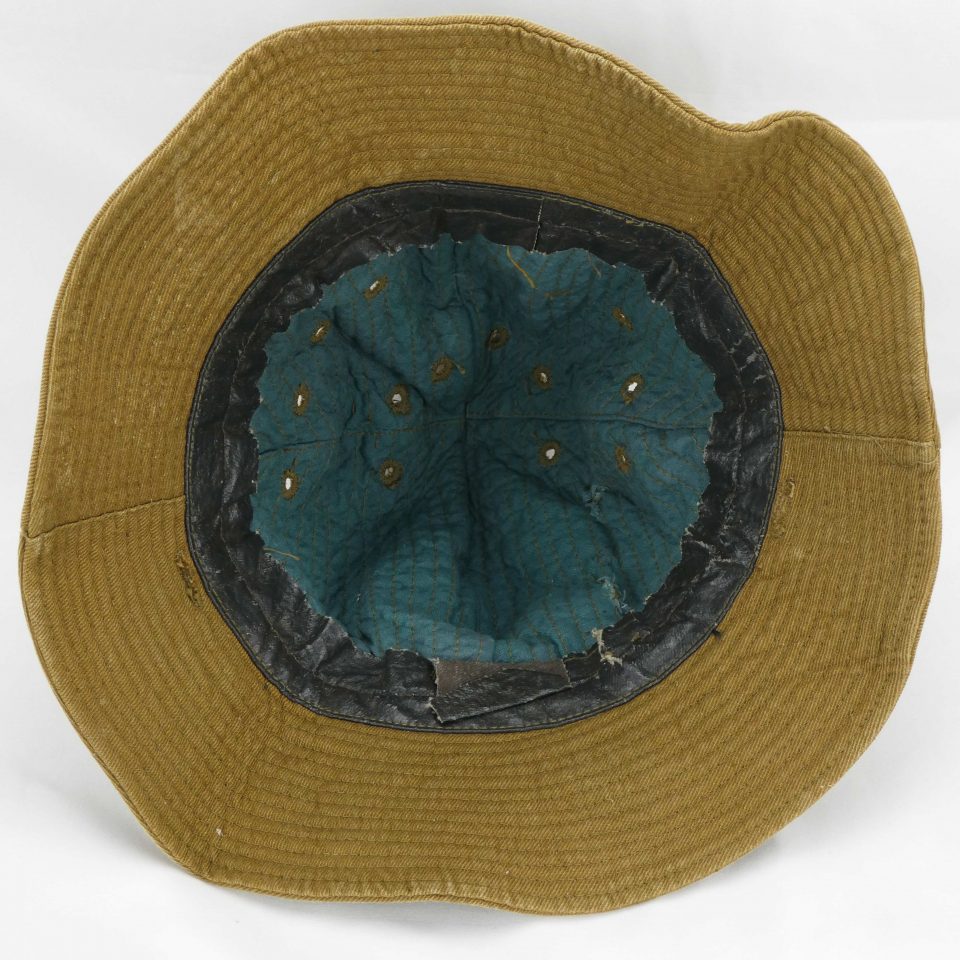 Blue-green inside with faux leather plastic sweatband. Unknown if it once had a stamp or if it was manufactured sterile like the Soviet Tropical Export Uniform which uses the same fabric.
Usage Photos:
Soviet-Afghan War:
These hats were commonly photographed being worn by Soviet soldiers in the Soviet Afghan War (1980's).
Insurgents:
Movimento Popular de Libertação de Angola (MPLA):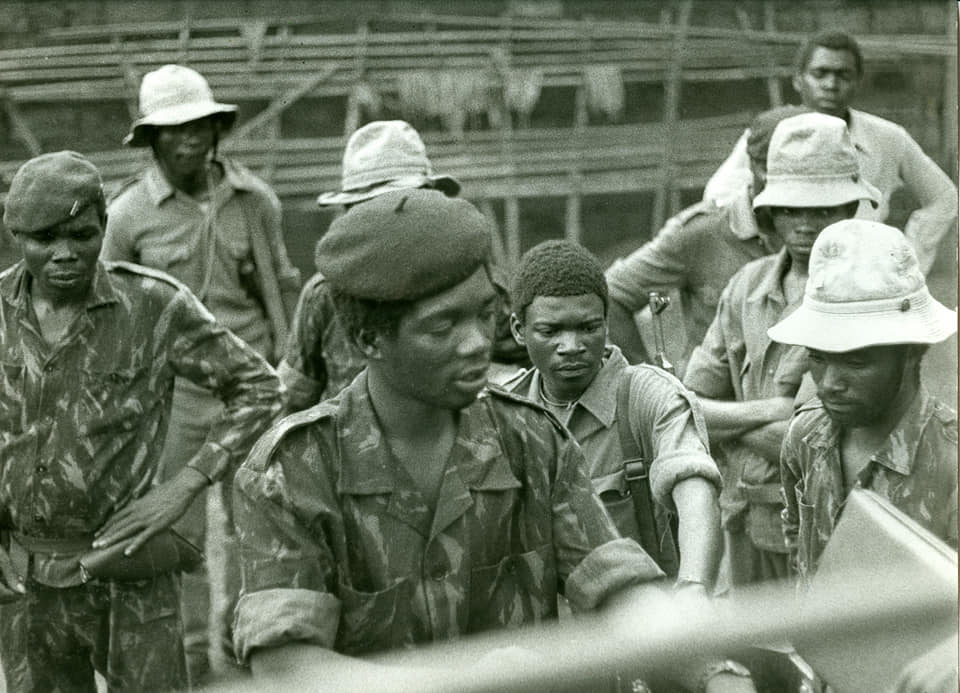 Zimbabwe Africation National Liberation Army (ZANLA):
ZANLA was the military wing of the Zimbabwe National Union (ZANU), one of the two major guerilla groups who fought against Rhodesia. Their leader was Robert Mugabe.
https://www.alamy.com/stock-photo-zimbabwe-zanu-patriotic-front-troops-loyal-to-robert-mugabe-come-in-33023463.html (cannot show photo directly due to licensing issues)
Frente Nacional de Libertação de Angola (FNLA):
Opponents of Soviet-backed insurgents sometimes used captured Panamka hats.
https://www.gettyimages.com/detail/news-photo/mercenary-portuguese-fnla-in-angola-in-1975-fnla-national-news-photo/120398940 (cannot show photo directly due to licensing issues)