Jacket:
No pockets on chest because a vest was intended to be worn over the jacket.
Tag and Collar:
Stamp: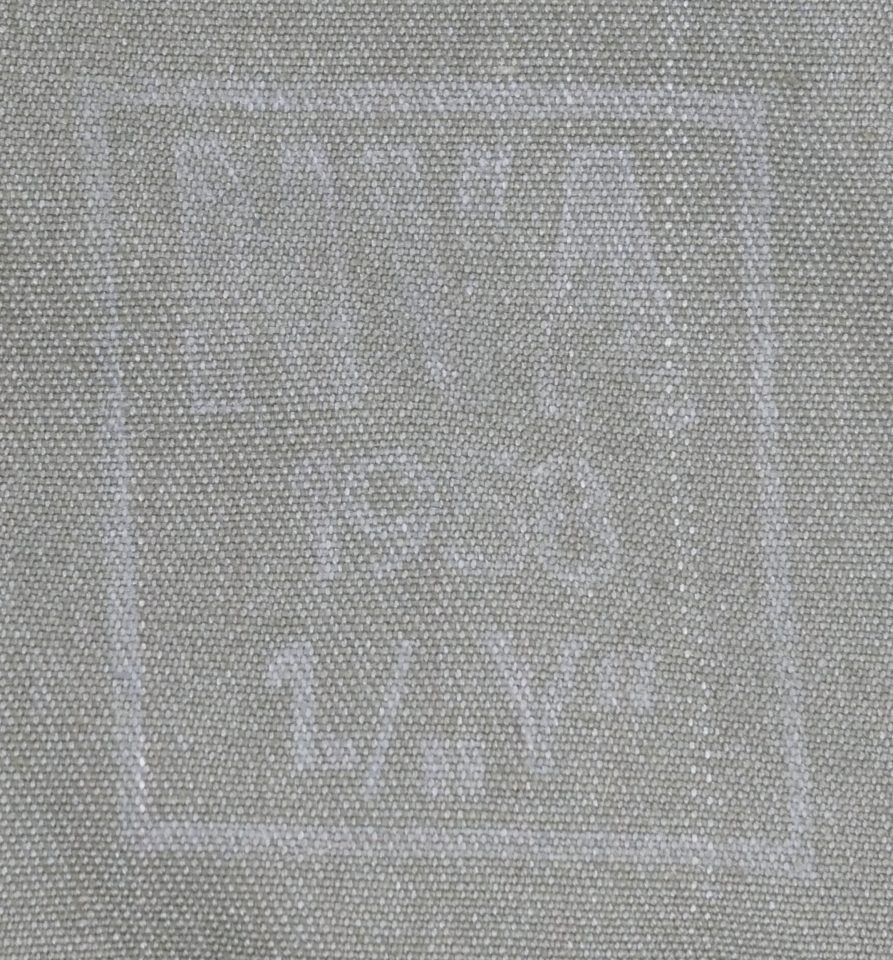 Barely legible date stamp indicates it was made for the East German Army (NVA; Nationale Volksarmee) in the first quarter of 1988 (1/Y) (source: https://www.onvauc.org/east-german-uniform-date-chart). "1958" is not the year.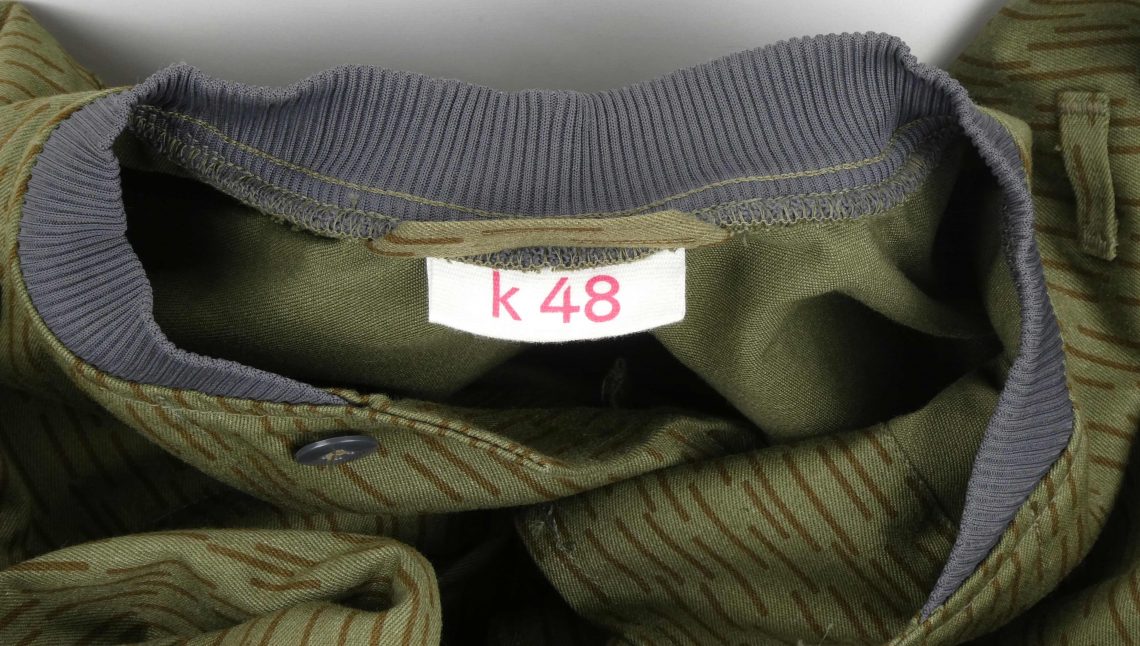 Collar has elastic like an MA-1 flight jacket. "K 48" is the size, with the "k" meaning "kurz" ( German word for short). This size is equivalent to a US Medium Short (source: https://www.varusteleka.com/en/page/east-german-size-chart/22445).
Pockets: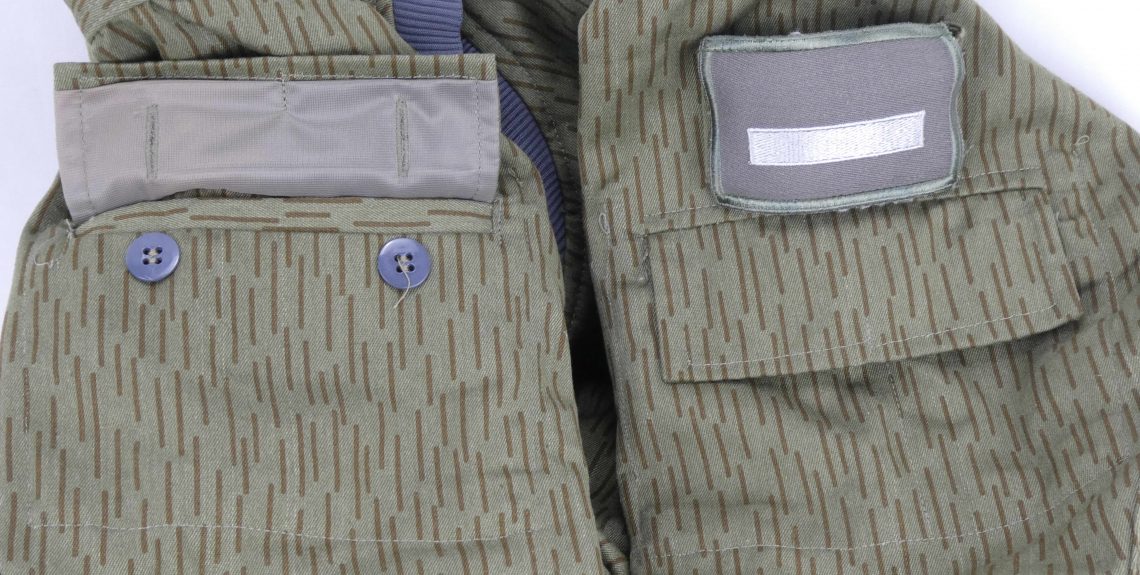 Internal pockets are only on the arms. The rank slip is for a Gefreiter (equivalent to a Private First Class, source: http://www.nva-flieger.de/index.php/mil/dv/10-0-005/dienstgrad.html).
Rank Slip Loop:
Rank slip goes on a buttoned fabric loop.
Cuffs: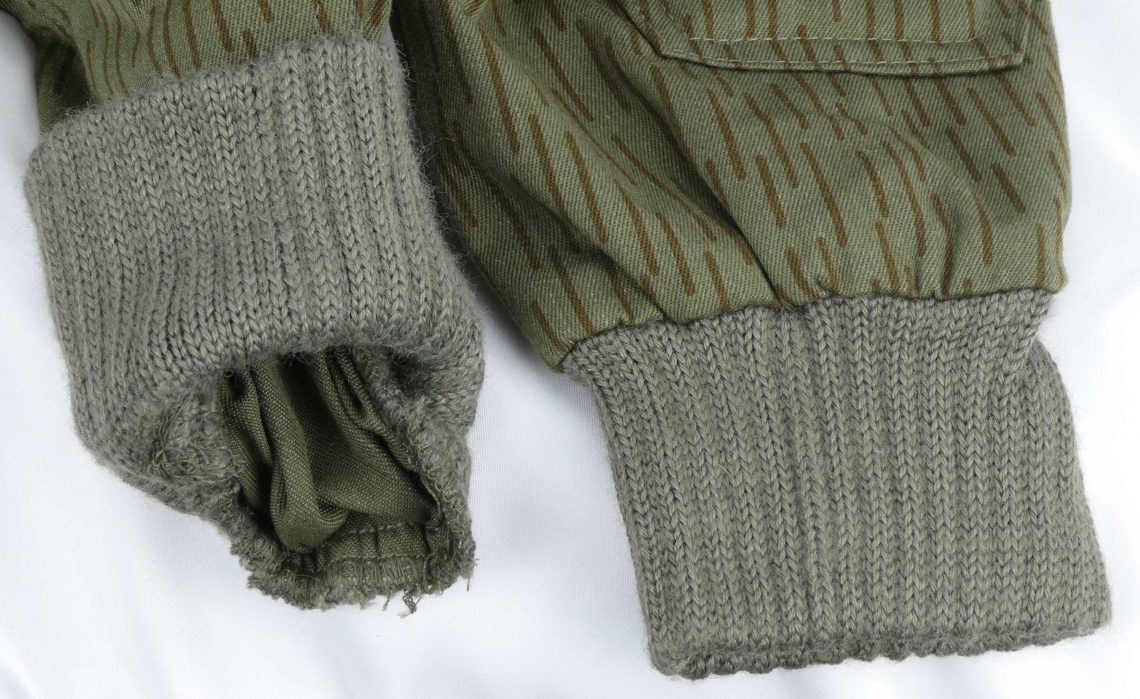 Also has elastic for insulation like the P59 Denison Smock.
Elbows: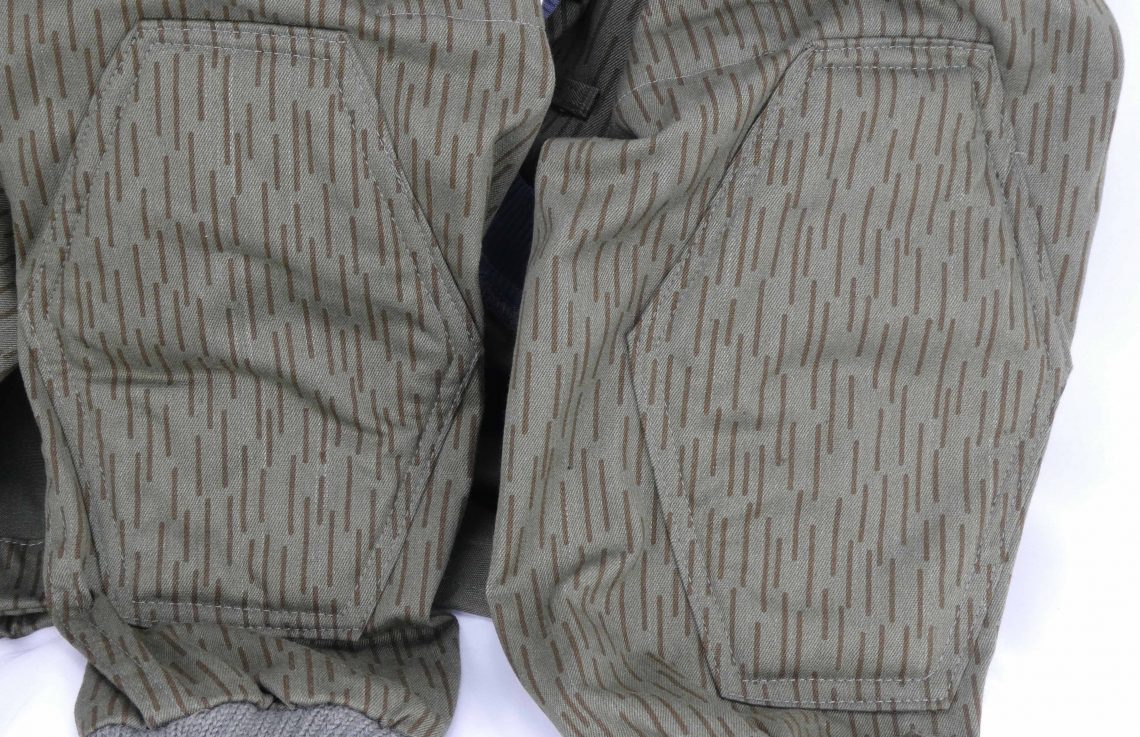 Padded elbows.
Inside: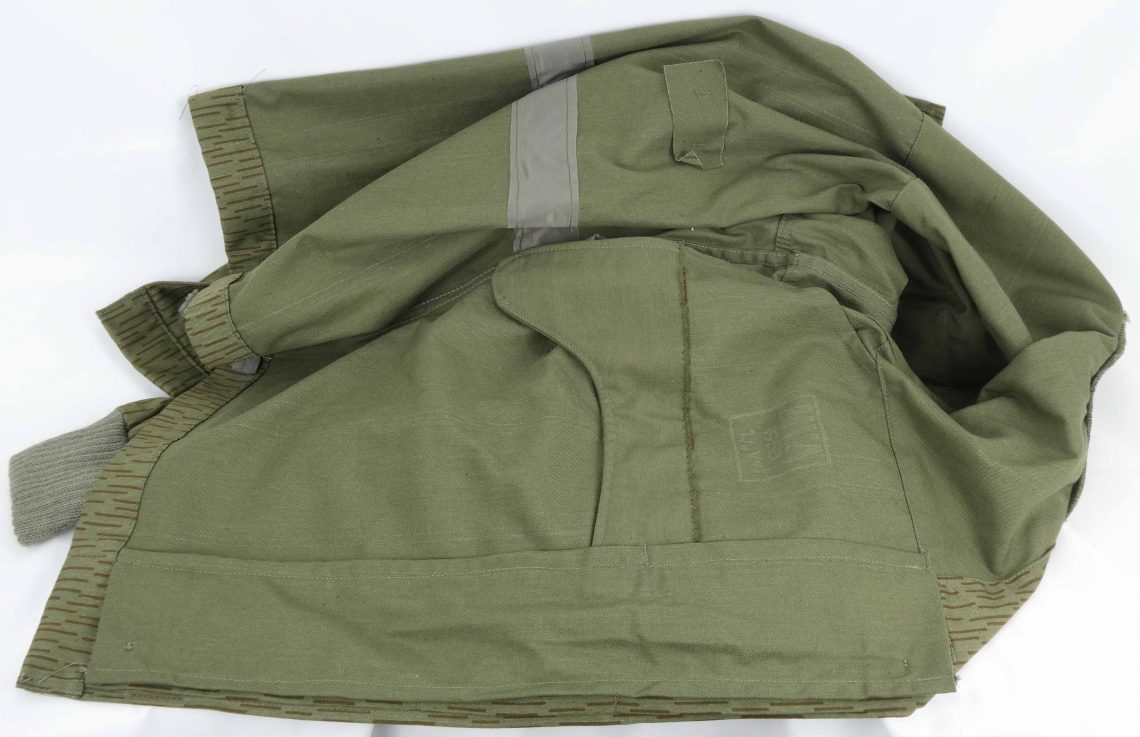 Inside of jacket as an integrated holster like the TTSkO paratrooper jacket. The fabric loops for foliage on the back are sewn onto fabric reinforcement on the inside.
Opening:
The buttons have been positioned so that the gas flap needs to be buttoned in to fully close the jacket.
Bottom: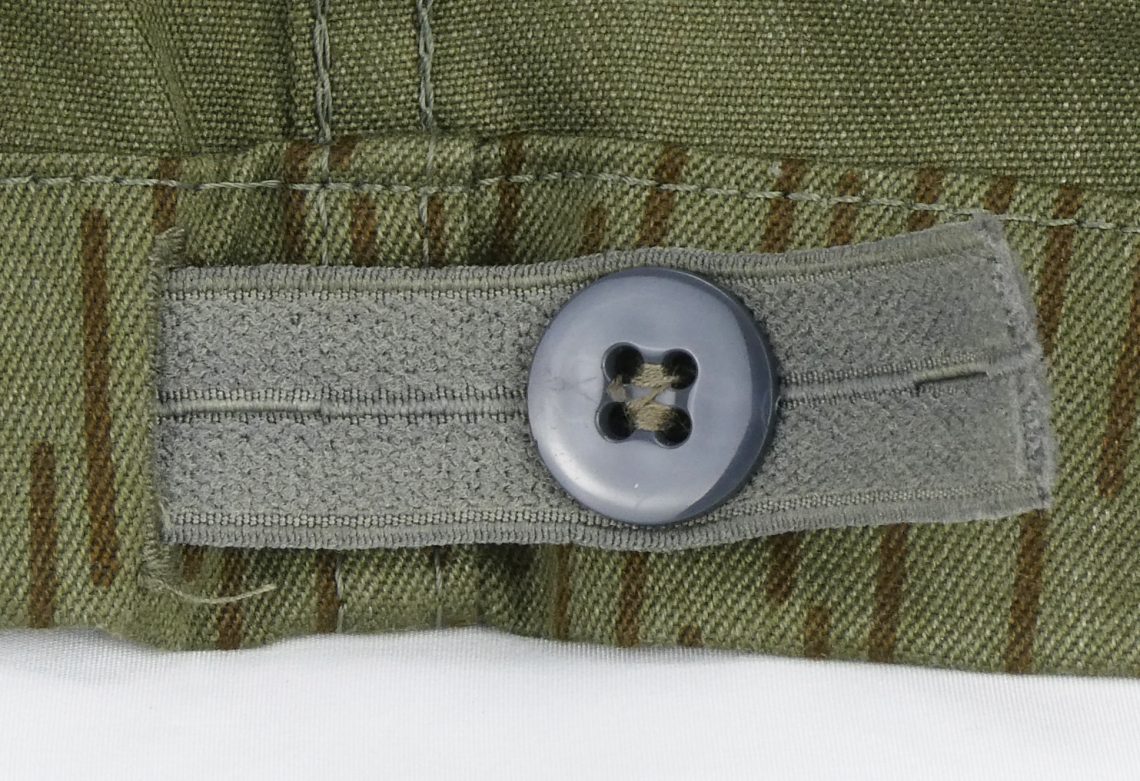 Elastic cinch, again for insulation?
Load Bearing Vest:
Vest body is made from same twill fabric as East German uniforms.
Button: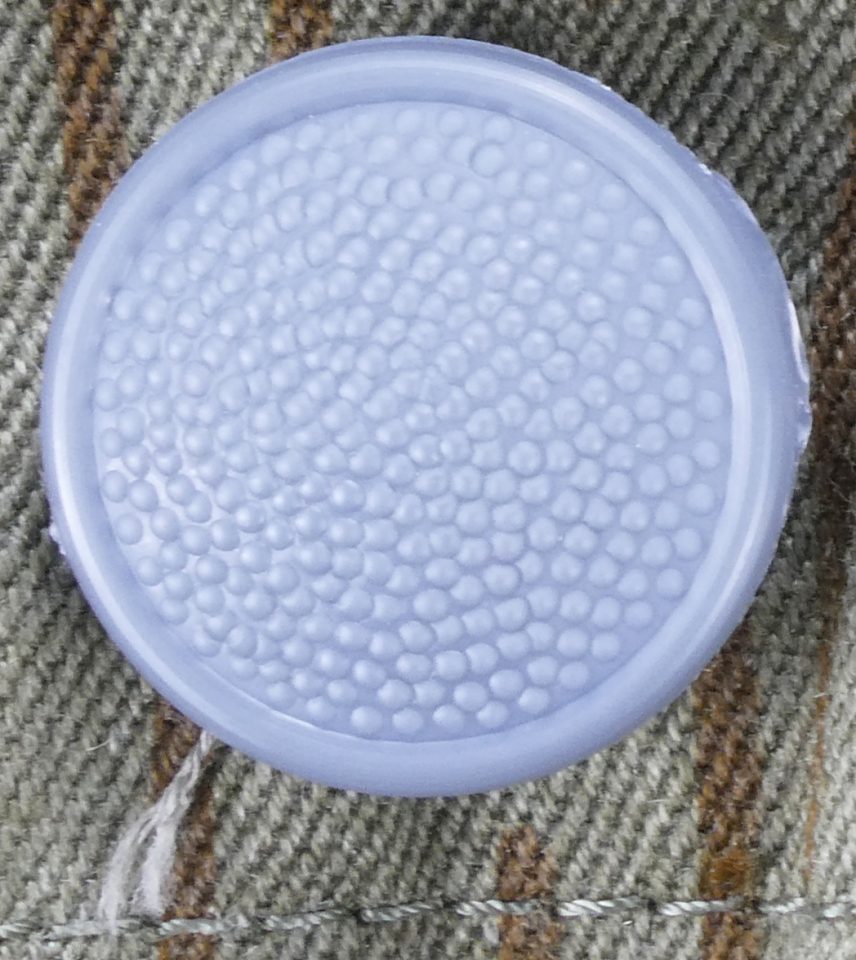 Same pebbled plastic button used on other East German uniforms.
Chest Pockets: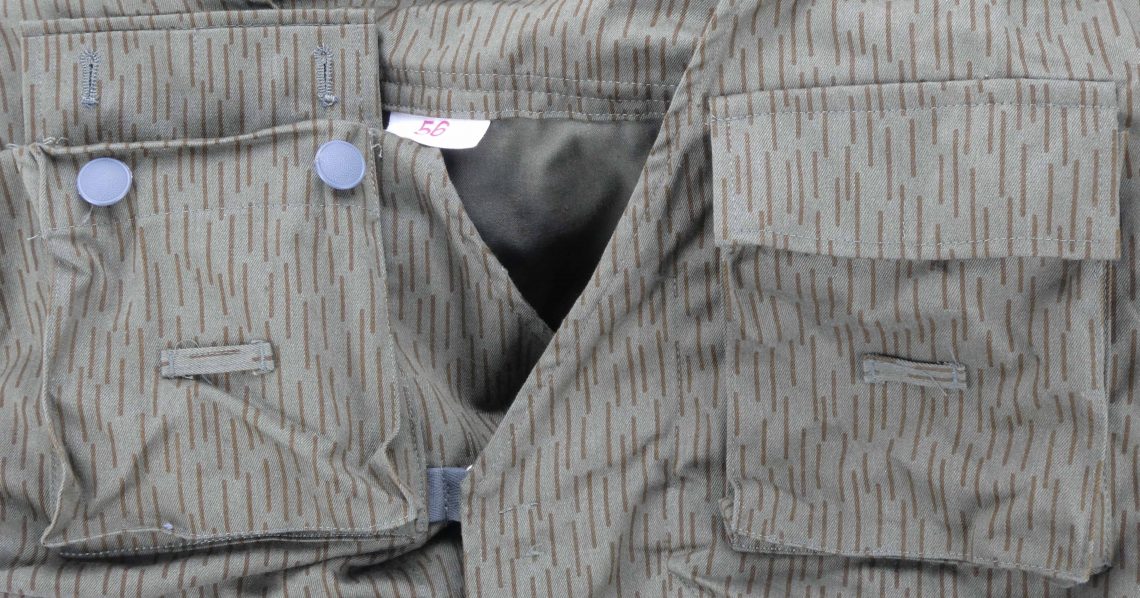 Left Bottom Front Gas Mask Bag:
On the front in the bottom left side. Meant to hold an SchM-41 gas mask.
Magazine Pouch:
Same design as standard separate belt-mounted East German AK magazine pouch. Like all pouches on the vest, this is stitched onto the main body.
Upper Back Pack:
Backpack is a patch pocket on upper back. Loops above the flap are meant to attach a chemical protective cape (Schutzbekleidungsumhanges, SBU). These do not have any metal hooks attached, a characteristic of the last East German Fallschirmjager vests.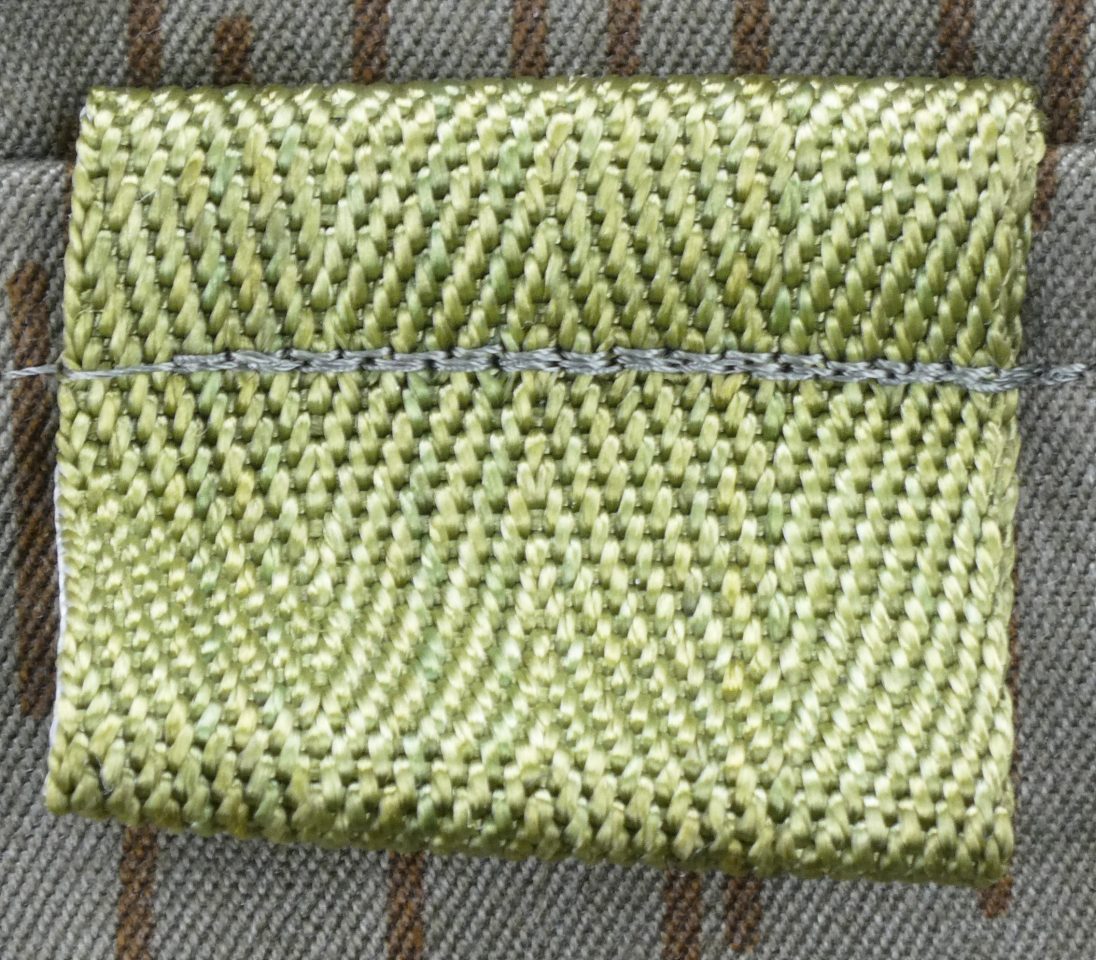 Loops are a synthetic webbing material.
Sticker inside pack: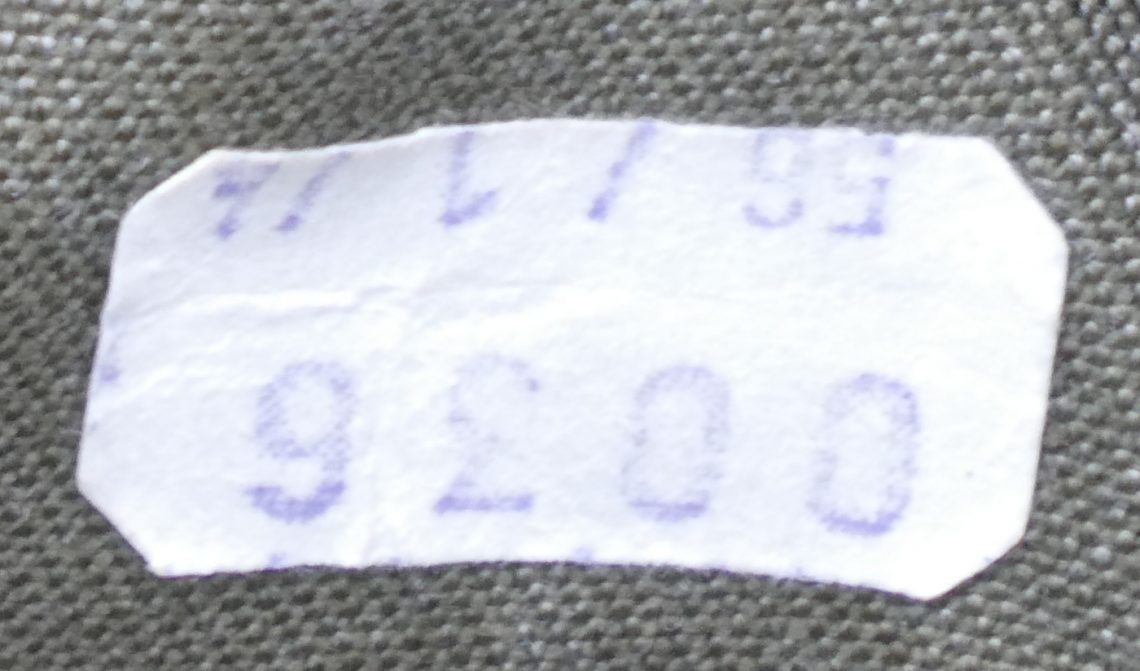 Back Gas Mask Filter/Canteen Pouch:
Holds 2 gas mask filters and a canteen. Made from synthetic material.
Bottom Back Small Pouches:
General purpose for a thin rain jacket, bandages, and other small items.
Hooks: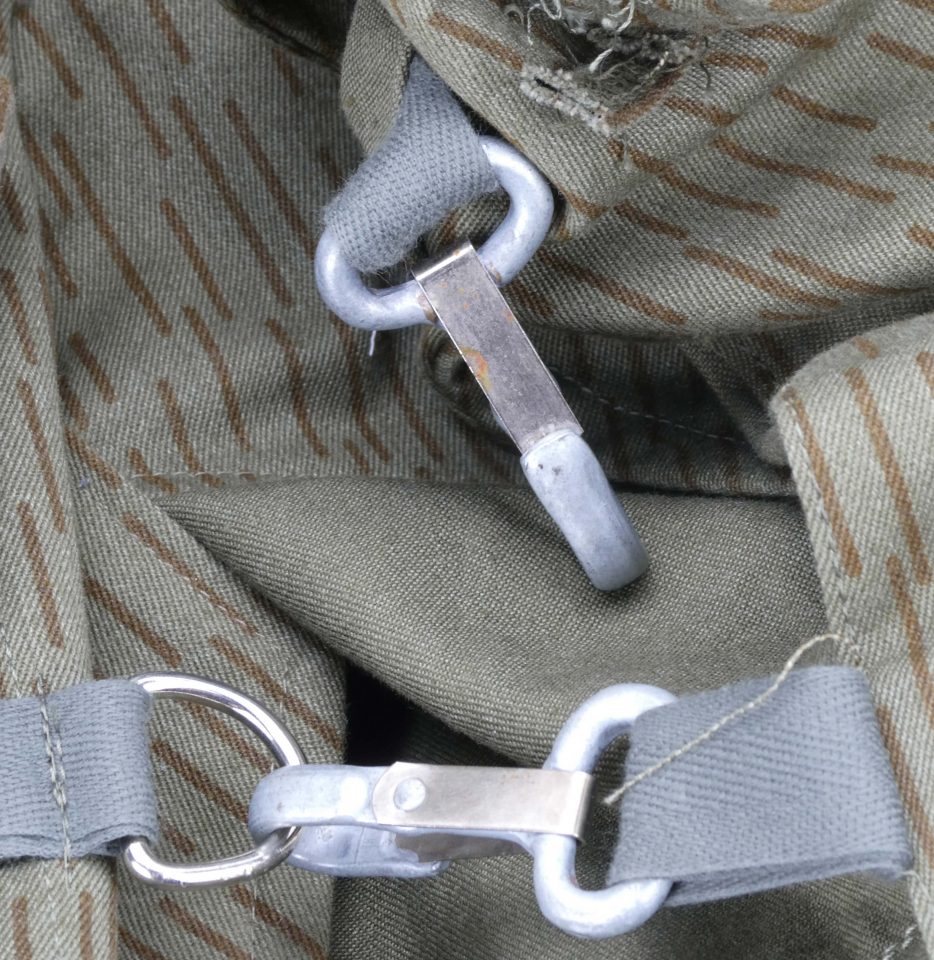 Body of vest is secured by snap hooks.
Inside:
Holster on inside of left side (as worn). A fragment of a Makarov holster was found inside:
Stamp: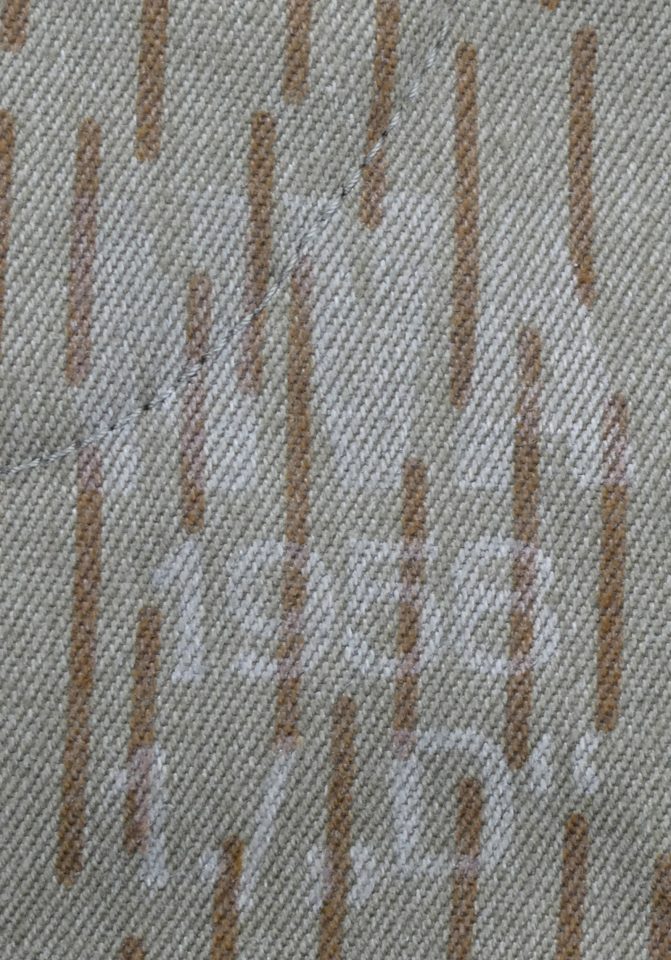 1/D stamp indicates 1st quarter of 1990, after the fall of the Berlin Wall and just before East and West Germany reunified (source: https://www.onvauc.org/east-german-uniform-date-chart).
Tag: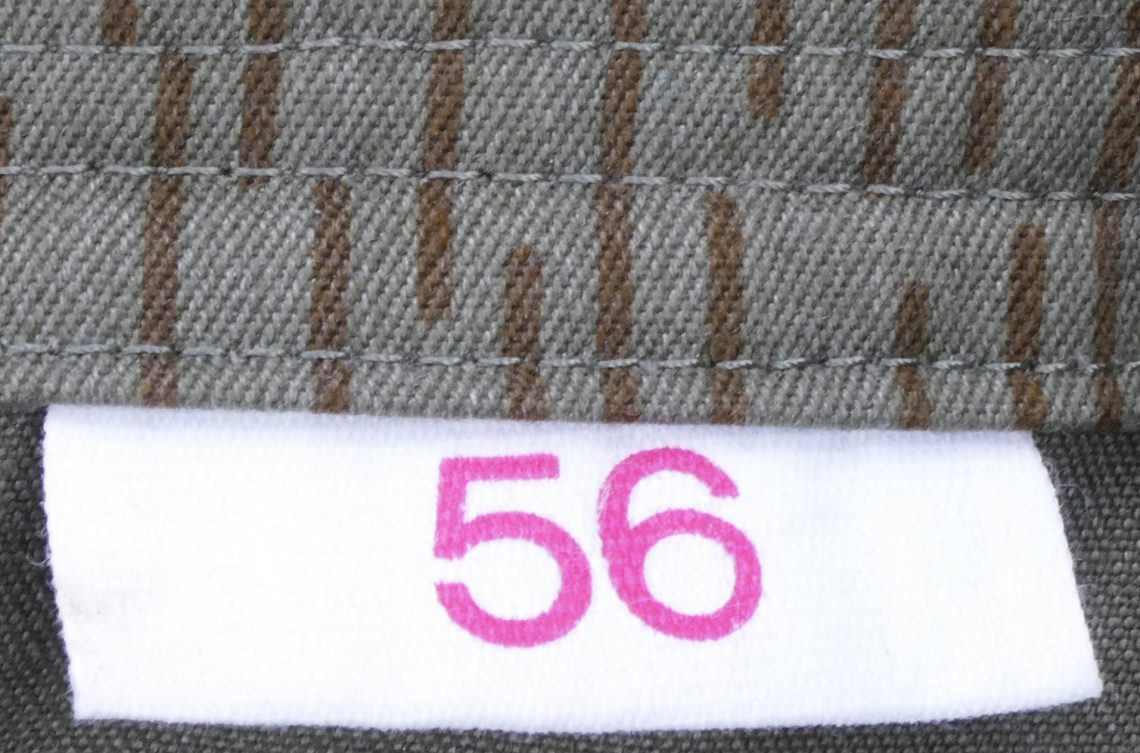 Size tag.
Pocket Contents Diagram: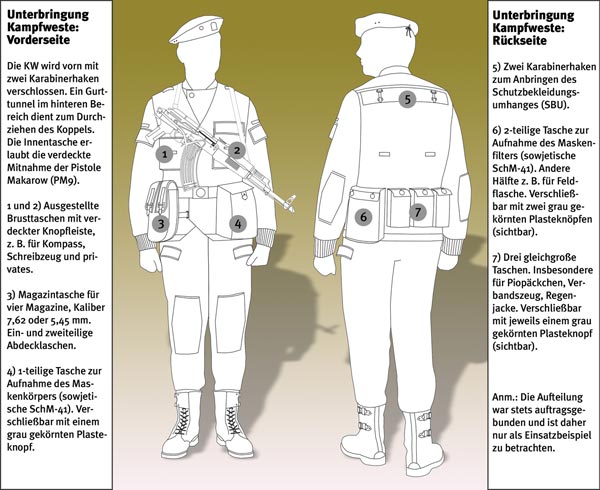 Beret:
Grey beret was for field use. "P" marking means this was made in 1986.