Sample 1:
Likely unissued and unused oversmock with pass-through pockets.  Appears to have parts from every form of Polish splinter cloth produced.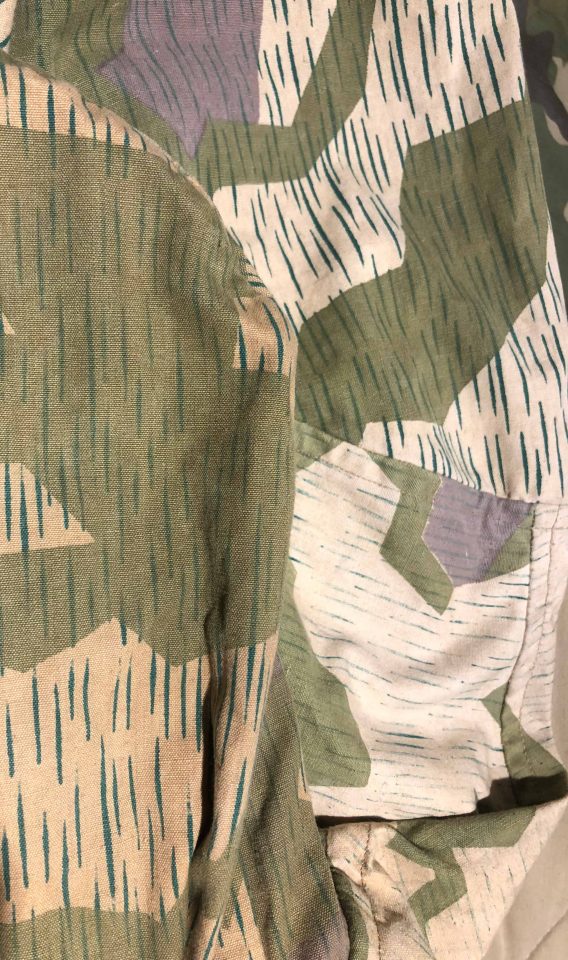 Green rain straights are uniformly distributed throughout pattern unlike in BGS version. 
Stamp: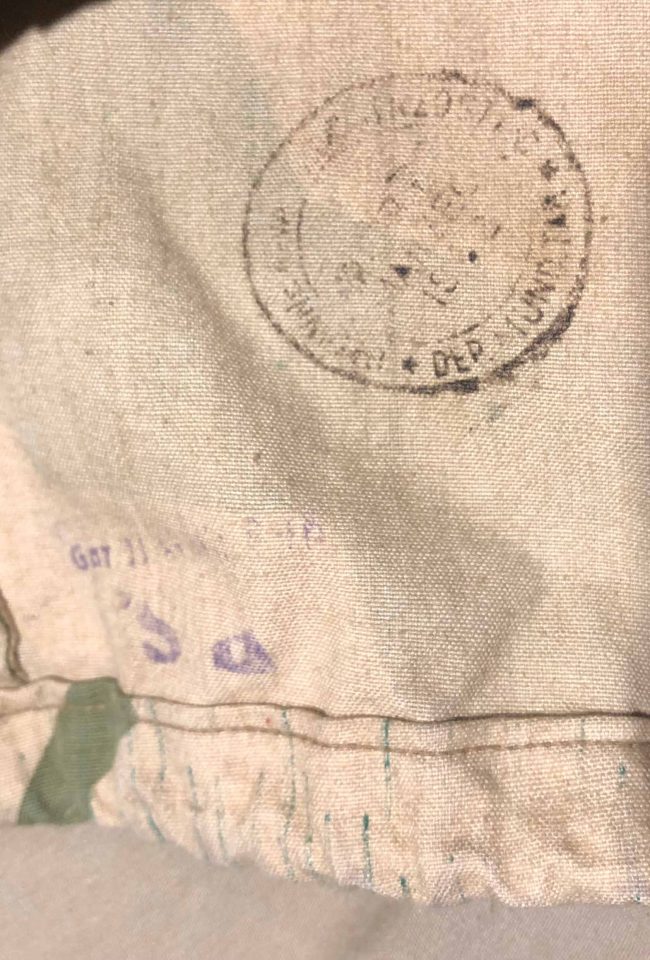 Date stamp is either 1952 or 1962 (likely 1962 given variable quality control on cloth used).
Pockets:
Pockets are pass-through slits to allow access to items in uniform worn underneath. This feature is consistent with other Eastern Bloc items of the same period since they were derived from the Soviet WW2 era sniper suit.
Cuffs: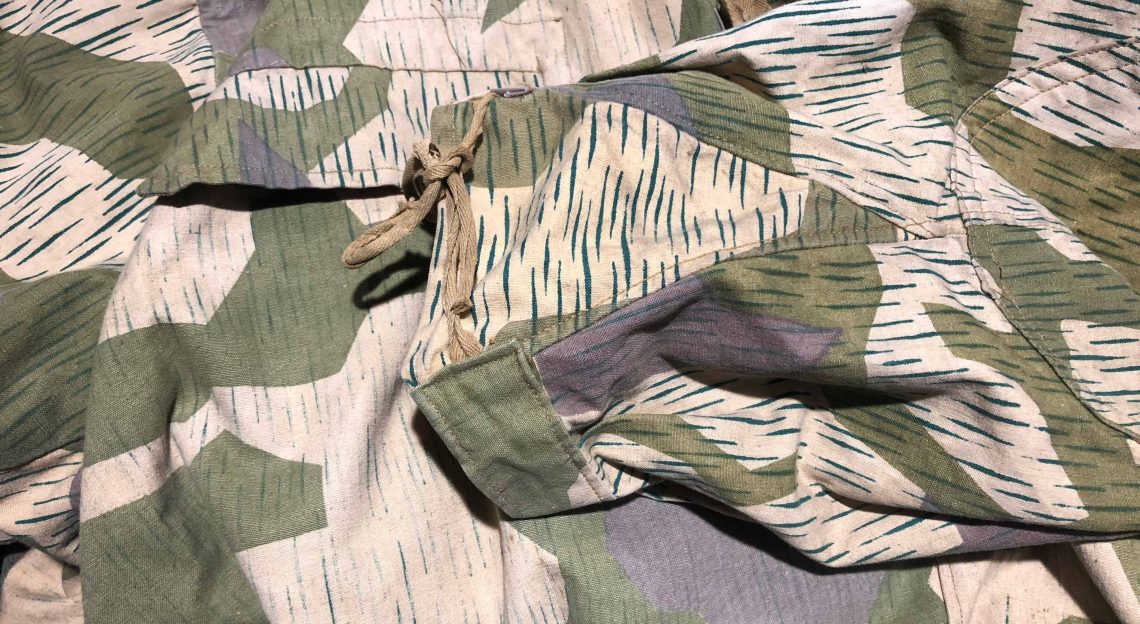 Cuffs are adjusted with ties, not buttons.