The cut of the oversmock suit is very similar to the one the Soviet Union issued to snipers during World War 2. Romania produced and used these suits in the 1960's through the end of communist rule in 1989 in the same camouflage pattern that was first fielded by the USSR in 1941 (source: https://books.google.com/books?id=sTRREAAAQBAJ&pg=PA427&lpg=PA427&dq=soviet+m1941+leaf+camouflage&source=bl&ots=aMJNpxwqfQ&sig=ACfU3U0RN7Ass-cntRQO_eVAnLMO1CdudA&hl=en&sa=X&ved=2ahUKEwjWvvGFpvf0AhULHDQIHYIhCG8Q6AF6BAg0EAM). The Soviets later developed the pattern into the TTSmKK and KZS patterns (by similarity), all meant to mimic sunlight shining through foliage. Romania issued the same print but in different colorways such as a version where the green is replaced with brown and leaving the light colored base cloth as negative space, and another where the green is the same but the negative space is brown.
Top:
Very oversized with pass-through pockets at the bottom since it helps with breaking up the wearer's shape and because it is meant to be worn over a full uniform, including the helmet. Fabric is thin and lightweight.
Pockets: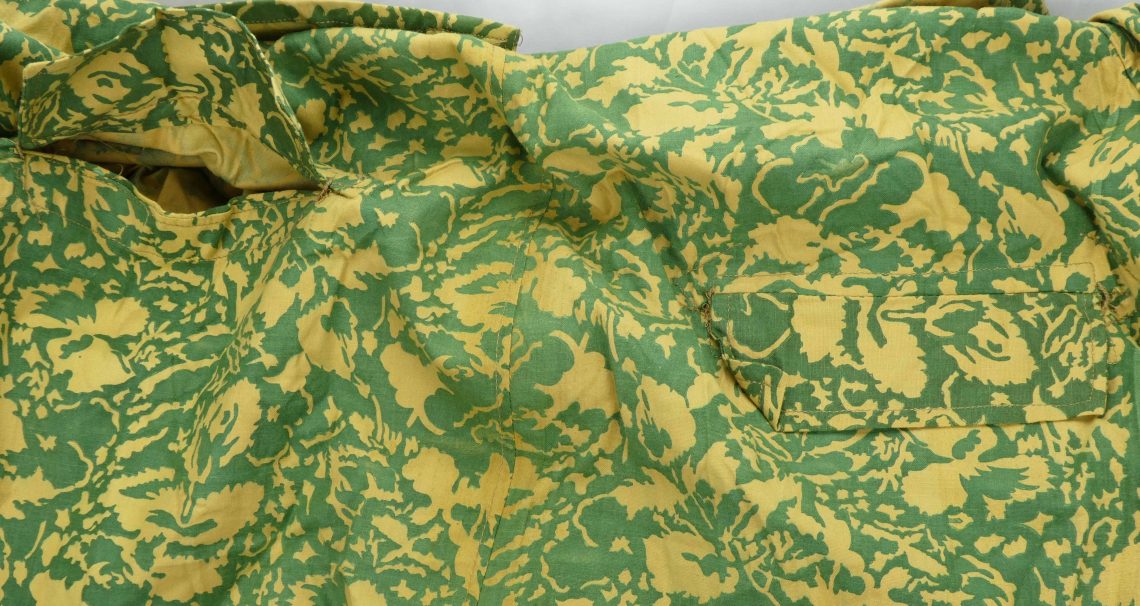 Pass-through pockets at the bottom, unlike similar Polish splinter smock.
Tag: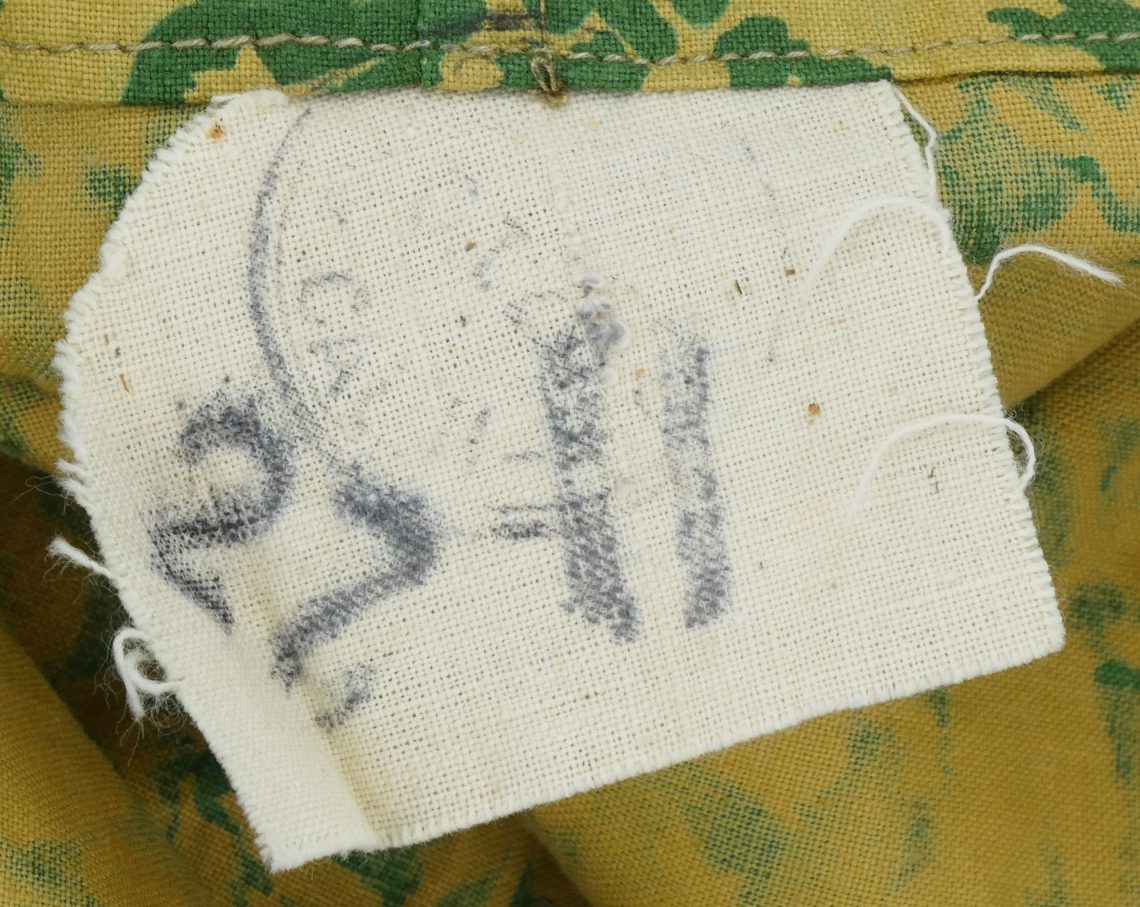 Hood:
Large hood so helmet can be worn underneath. Gauze face veil hides facial skin while still allowing wearer to see.
Cuffs: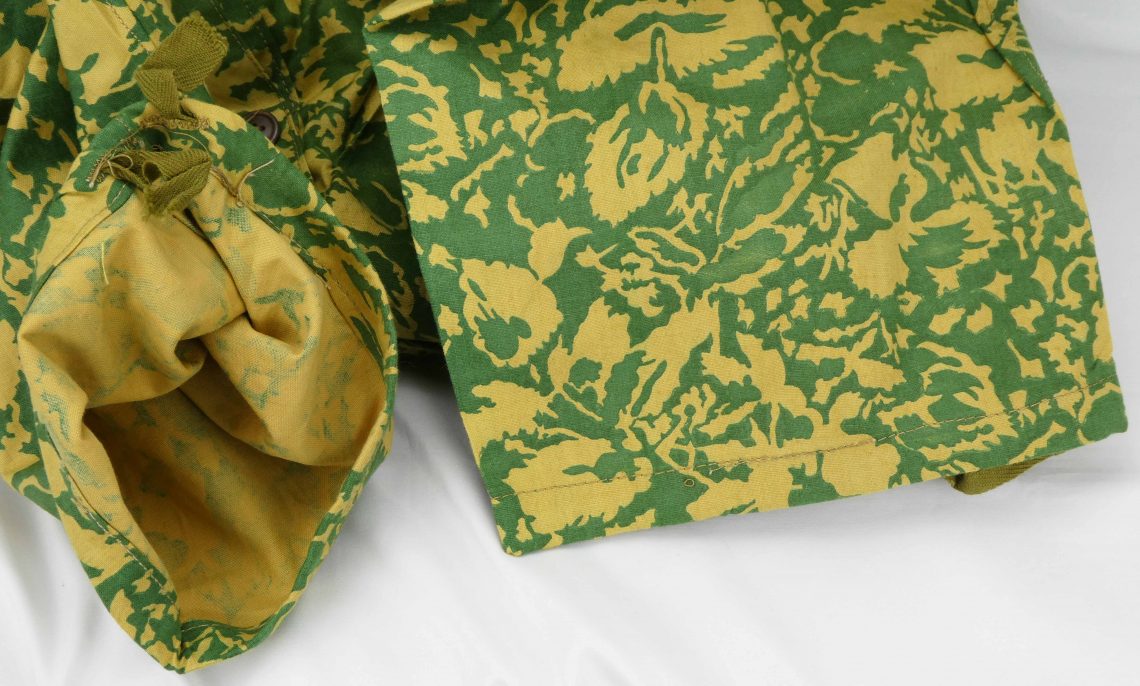 Pants:
Similarly baggy cut as top.
Inside:
Button-up fly.
Tag: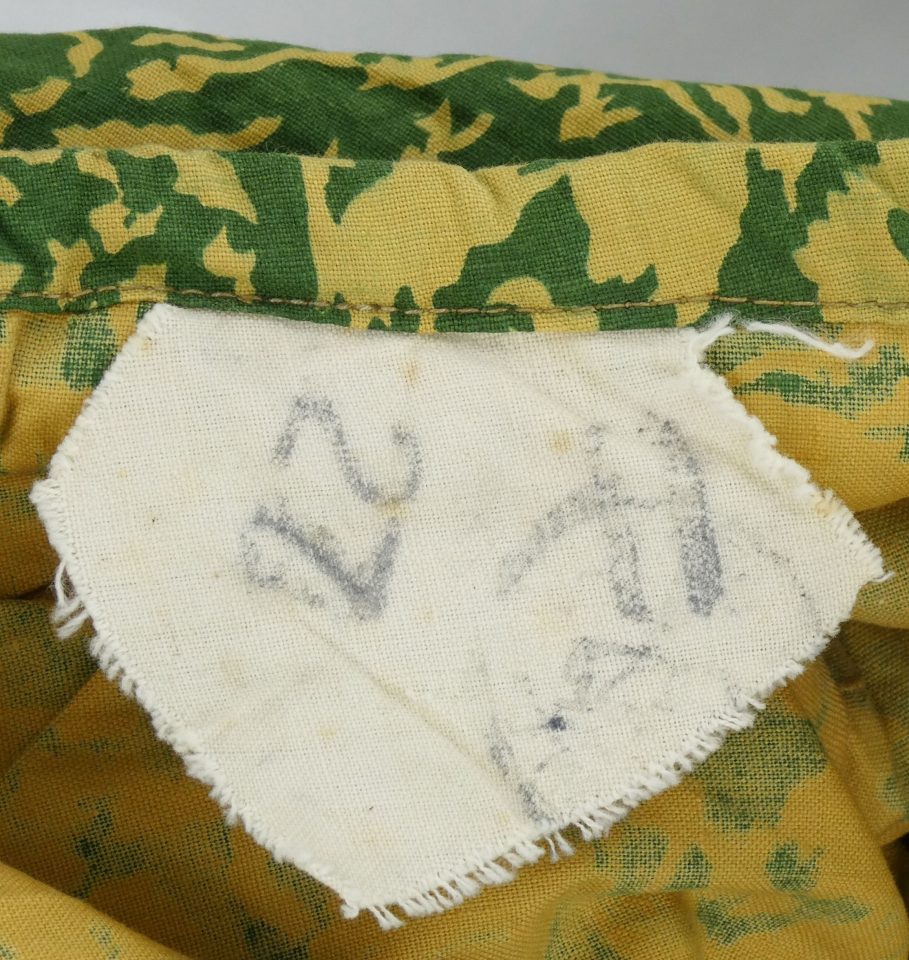 Ankles: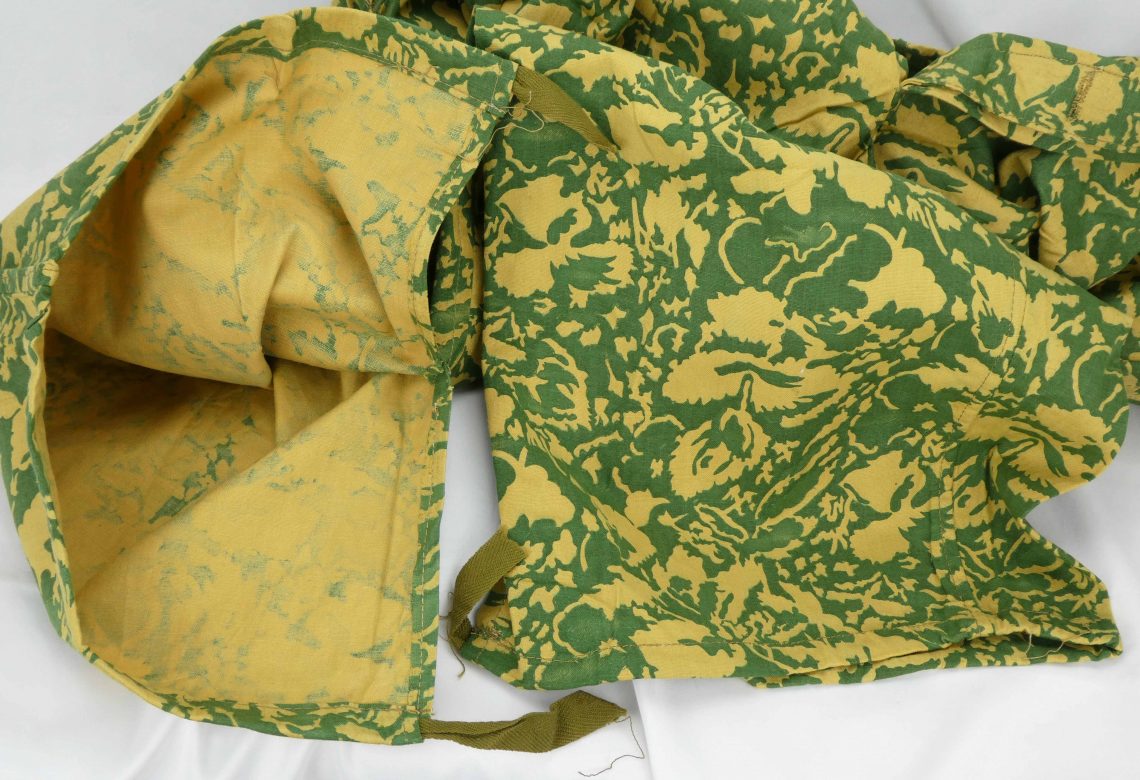 Drawstrings at ankles for size adjustment and blousing.
Usage Photos: