The "Stair step" pattern on this jacket is meant to mimic light shining through foliage, and was NOT designed by computer. It is a derivative of TTsMKK pattern available since WW2.
Sample 1:
Jacket is named but has no legible internal markings.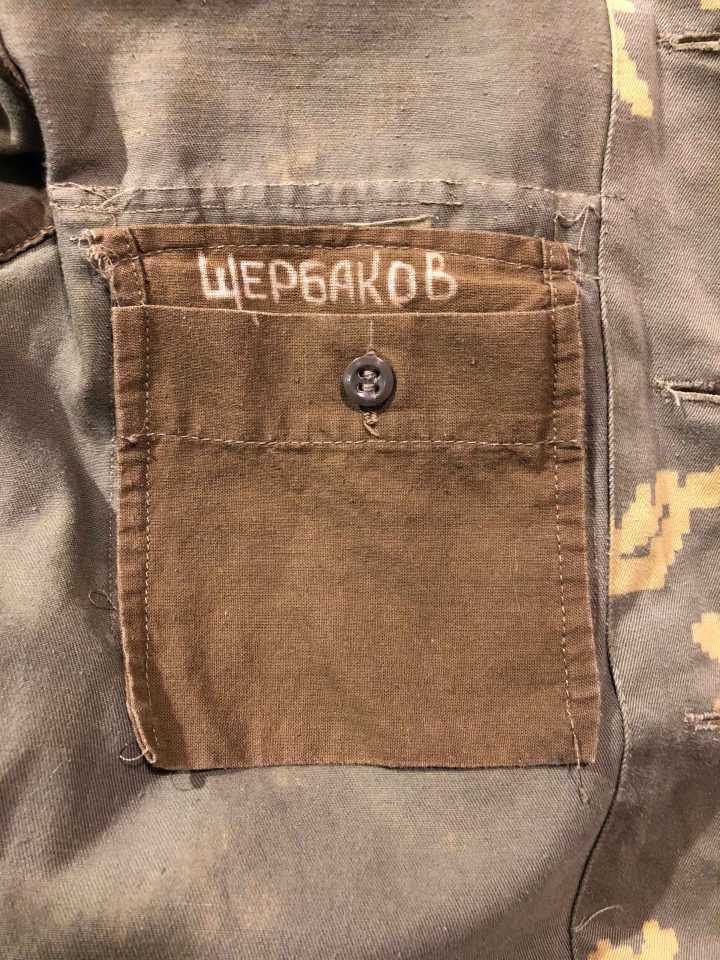 Area behind collar has buttons for hood to attach to.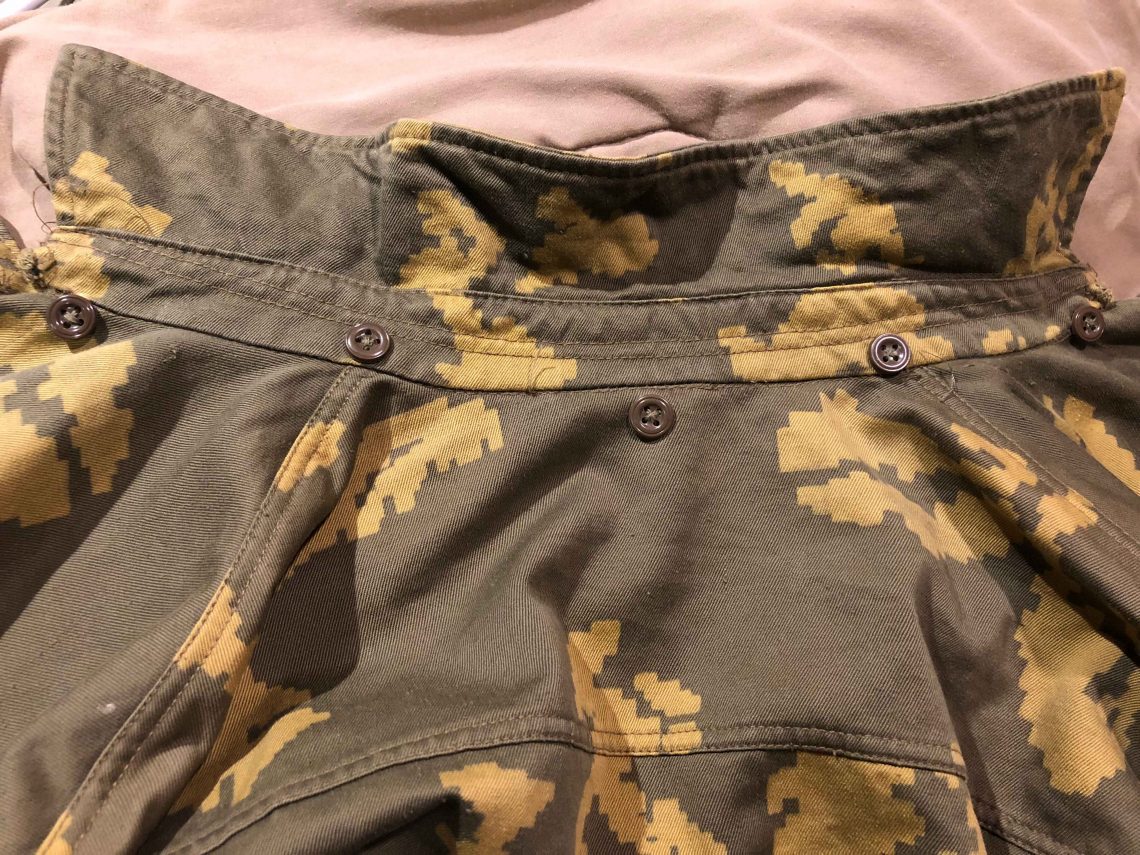 Pockets:
Upper chest pockets are actually 2 small compartments, not big bellows pocket and has red synthetic reinforcement material.
Bottom Pockets:
Arm Pockets: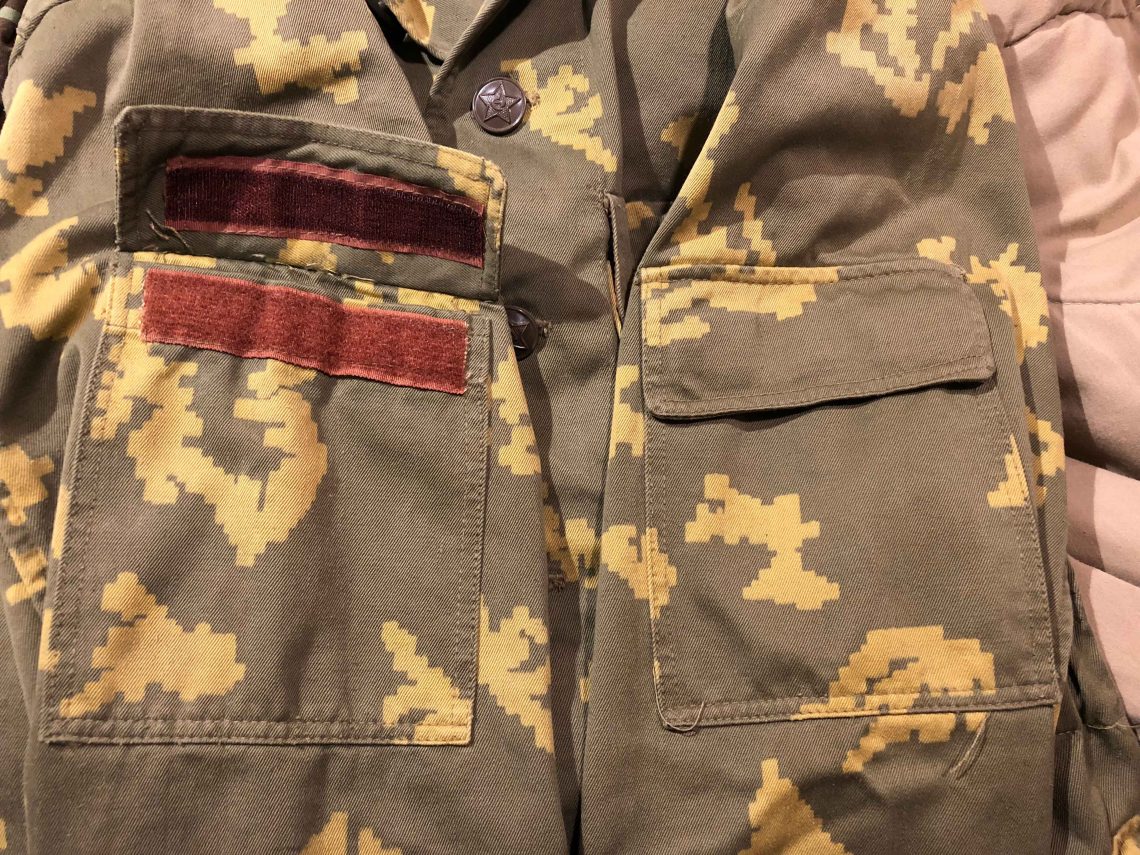 Long velcro strip on arm pocket makes it hard to open arm pockets quickly; velcro arrangement is similar to that on chest pockets on Rhodesian 1st Pattern SAP Jacket.
Waist:
Waist is elasticated.
Buttons:
Hammer and Sickle on larger buttons.
Usage Photos: