These jackets are a more "lightweight" version of the standard TTA47.  Most notably they were not produced with lower pockets, and they tend to be shorter in length. These seem to be closer to a shirt than an actual jacket, perhaps intended for hot weather.
Sample 1:
Has lizard camouflage print on a similar poplin fabric to TAP 47/54. Named and dated to 1954. Shoulder reinforcements are a post-1952 feature. Buttons do not appear to be original to uniform.
Pockets:
Stamps:
1954 date.
Sample 2:
Khaki color on HBT fabric with shoulder reinforcements, both post-1952 features.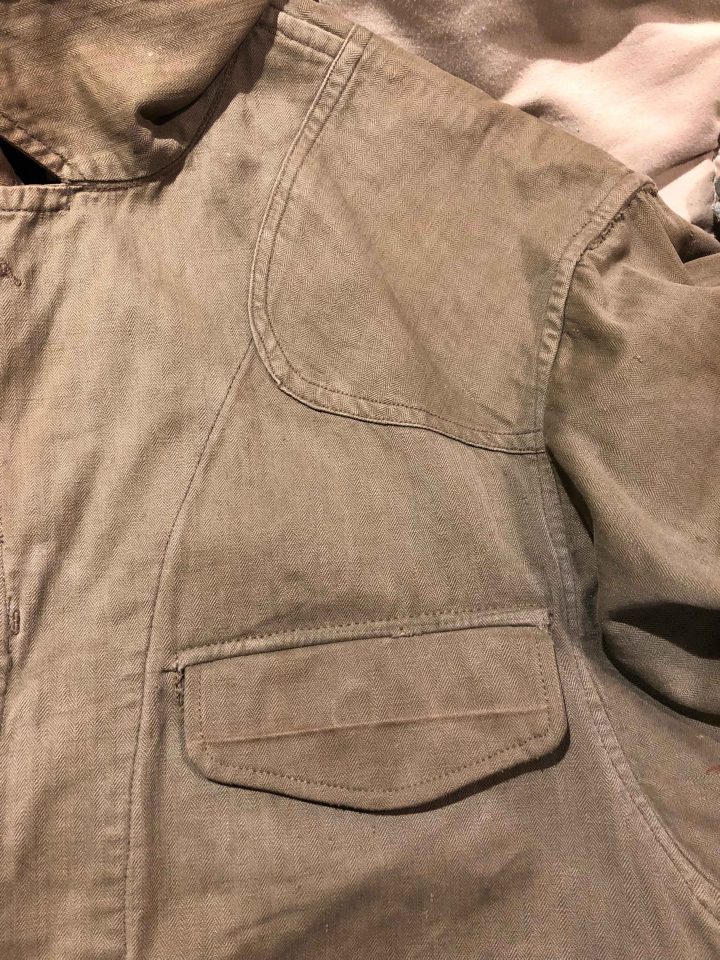 This example is also dated to 1954. Altered and somewhat crudely repaired:
Sleeve Insignia:
Shoulder sleeve diamond was pinned on with very old safety pin (rust from pin transferred to cloth).
Cuffs: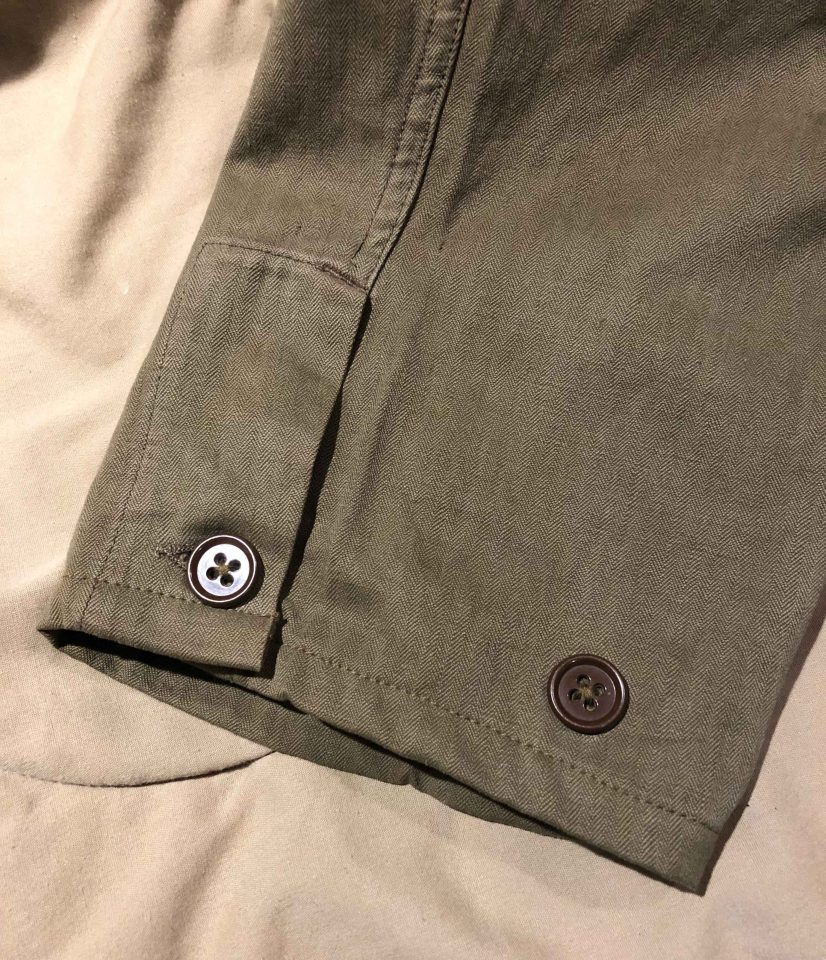 Like the example above, it does not have straps to tighten the cuffs like the standard TTA 47 jackets.
Stamps:
1954 date.