Sample 1: Jacket
Earlier version since bottom pockets are internal, not external bellows pockets.
Sample 2: Pants
Has importer marks on inside of waist.
Sample 3: 1950 Dated Jacket
Fabric is coarser than Sample 1. Has pocket closures less separated from flaps than in sample 1. Also different buttons than Sample 1. "Later" in last picture is referring to Sample 1.
Sample 4: Pants with US Army Tape.
Nylon US Army tape is from late Vietnam War. Probably not used by actual advisor/soldier since better uniforms were more widely available by that time.
Other Info:
A female version of this uniform exists (note side of jacket buttons are on). It was made in the "Indochina" (pre-1952) internal lower pockets style until at least 1956.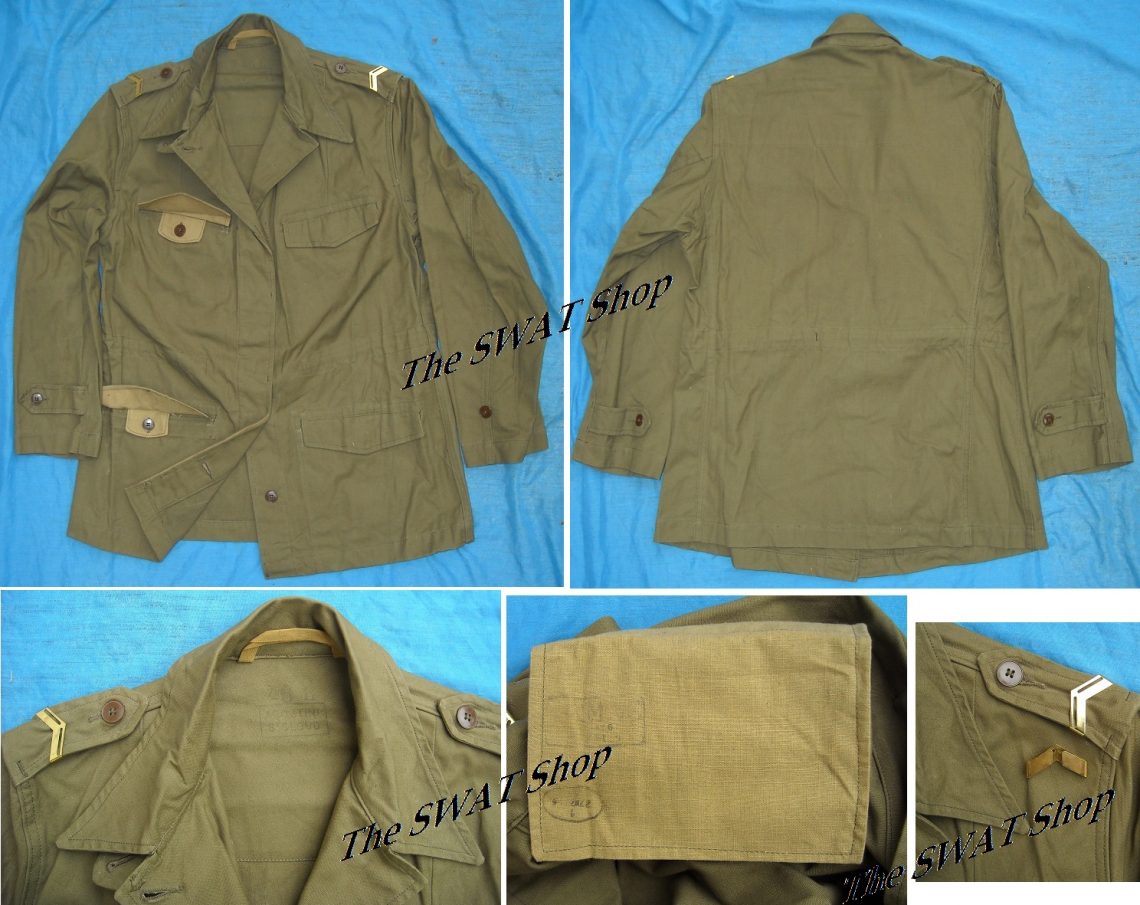 From SWAT Shop as listed on October 30, 2019: