Jacket:
Very similar to British version that Free French troops wore in WW2. This jacket was likely worn for dress rather than field use. Collar is worn open.
Stamps:
1954 date.
Pockets: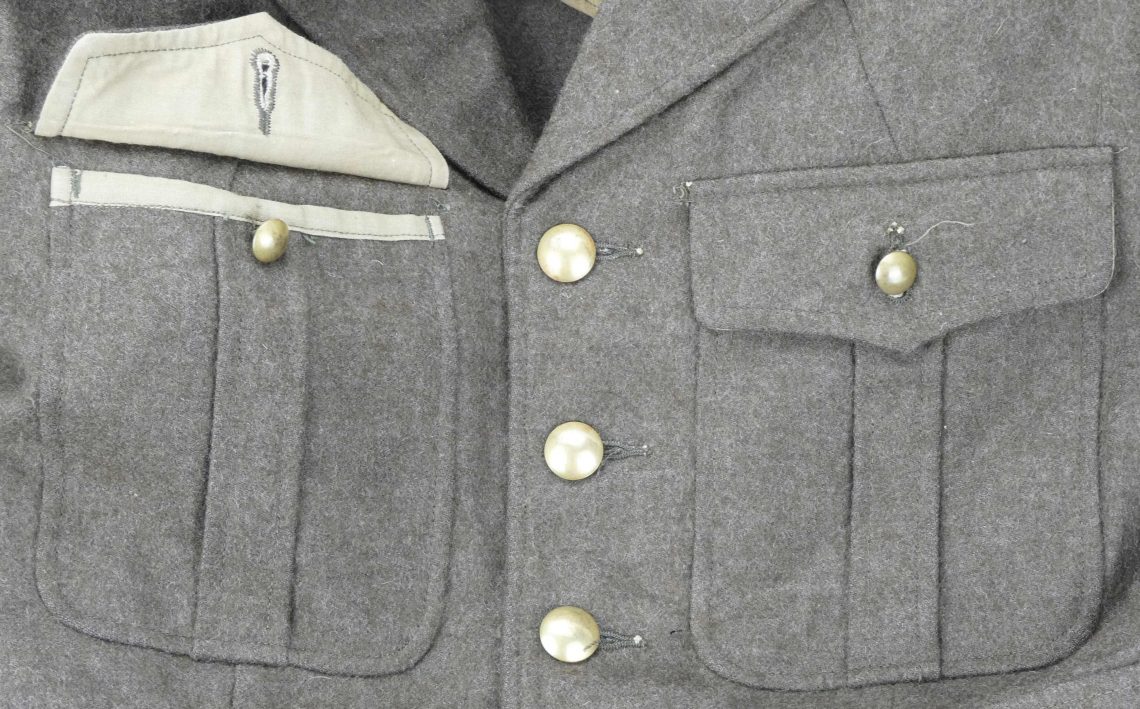 Epaulettes: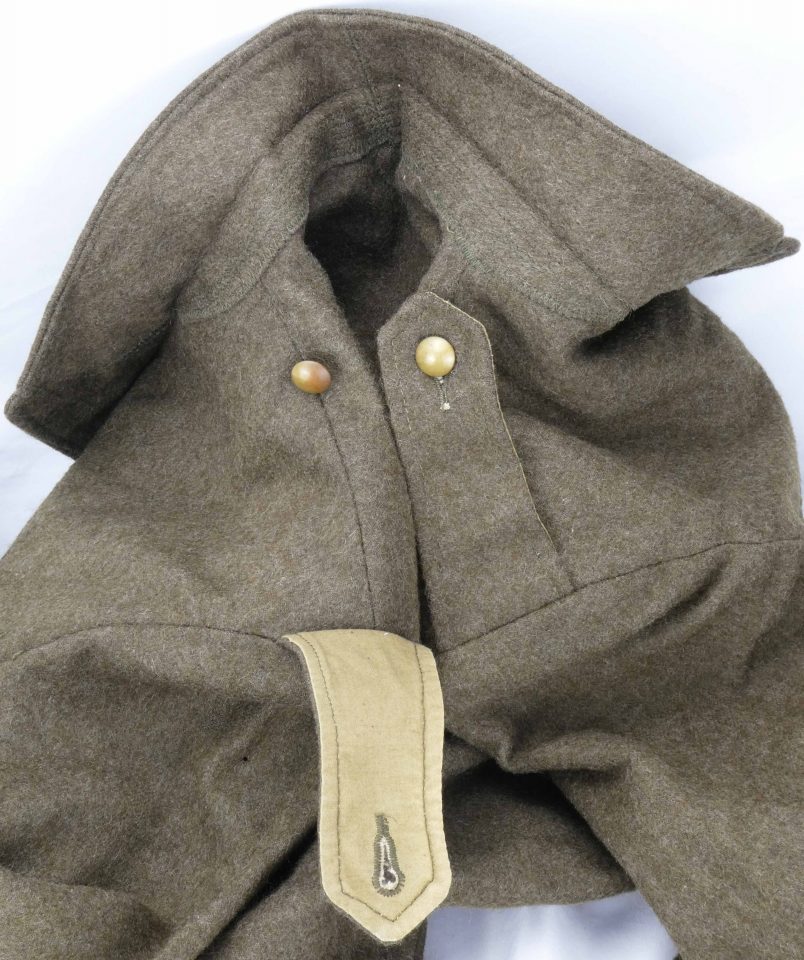 Cuffs: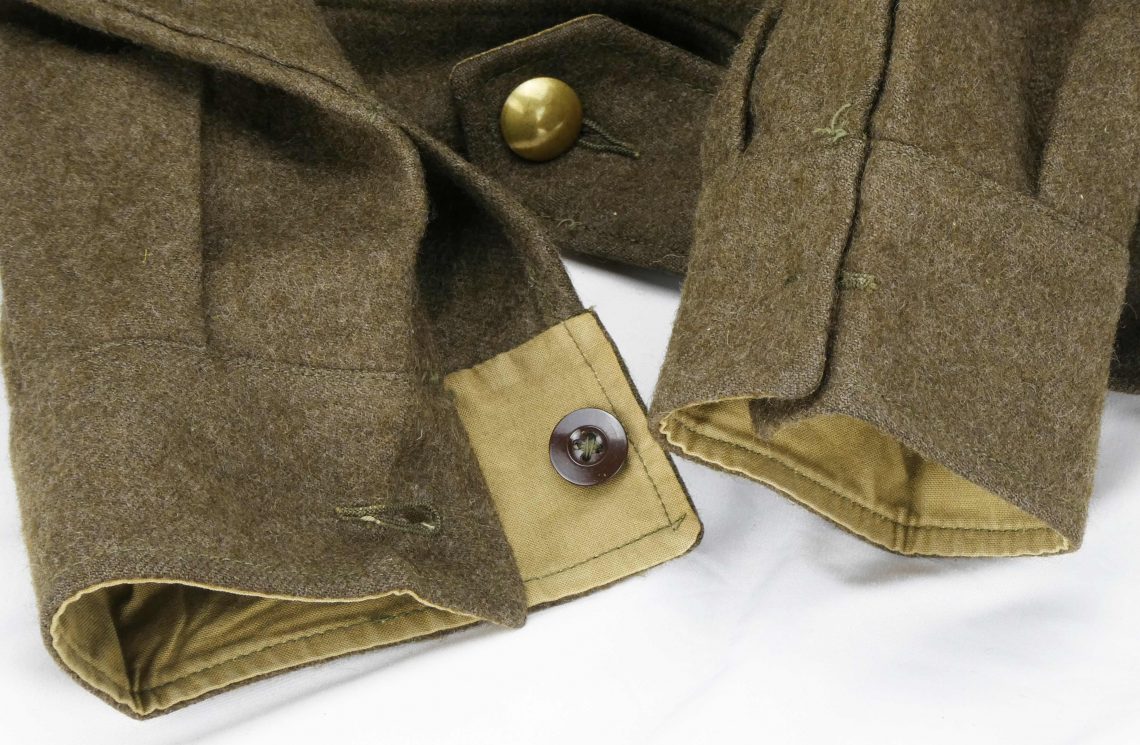 Inside: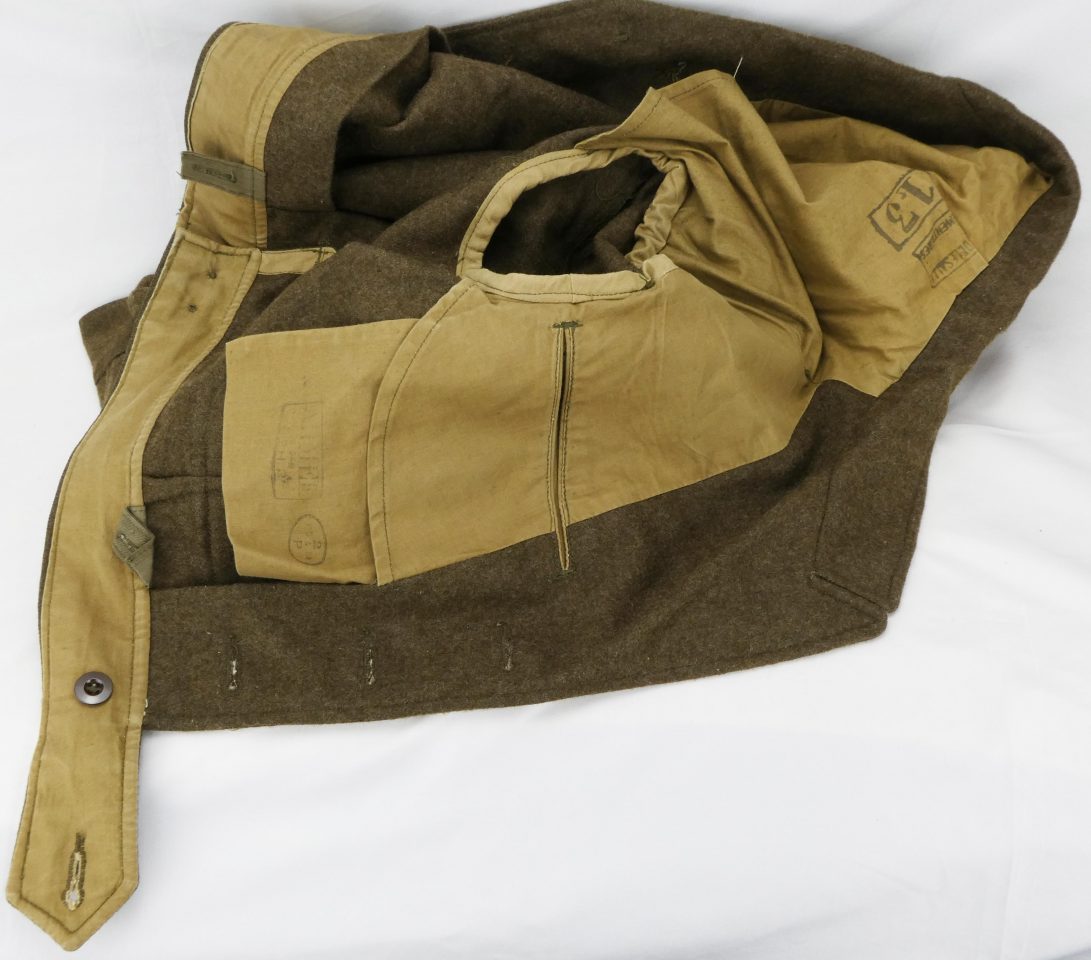 Metal Buttons:
Similar to buttons on the Mle 1920 jacket.
Plastic Buttons: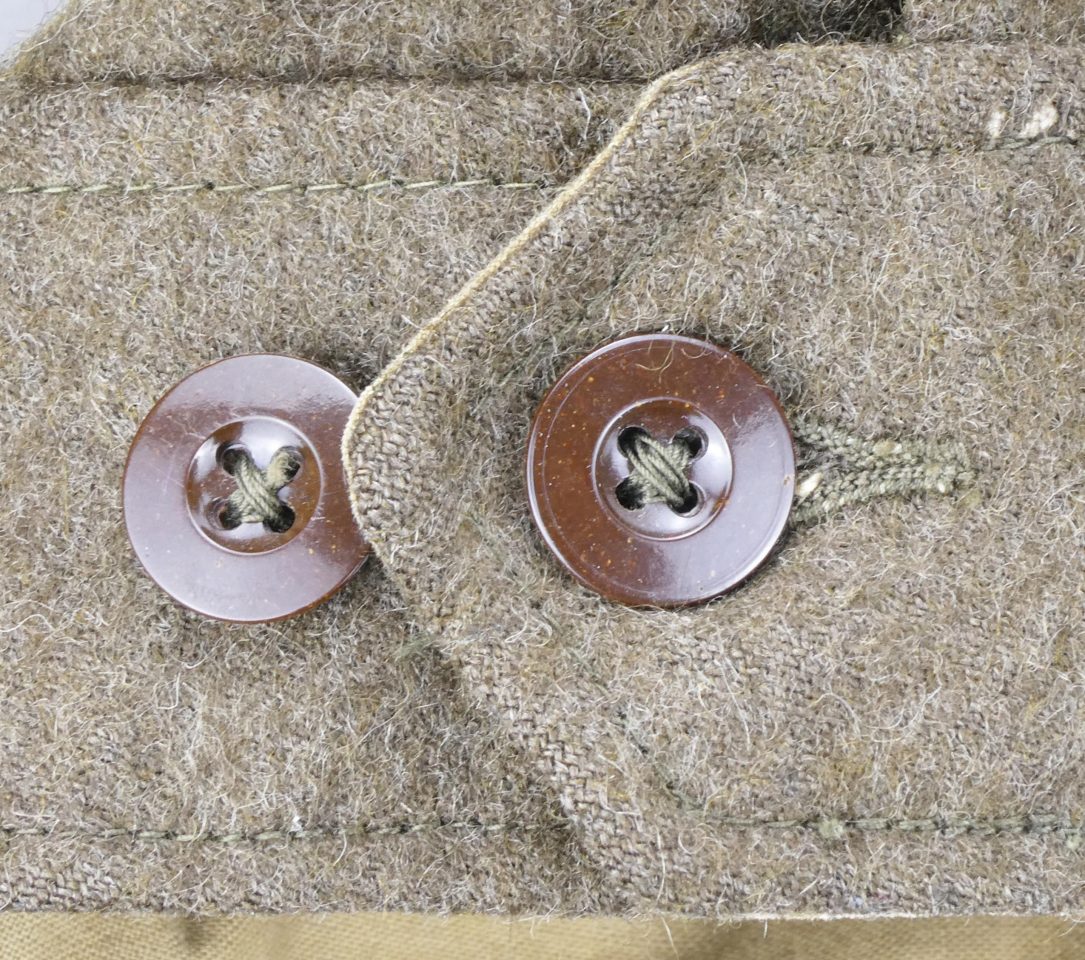 Bakelite flat dish pan buttons.