Sample 1:
No tags or markings. Based on Recce version.
Front Pouch:
Side Pouches:
Has large 2L canteen pouch with smaller pouches sewn on. These smaller pouches are shorter than their counterparts on the olive drab recce version so it is unlikely they are for magazines.
Only the front and back facing pouches are long.
Bottom of all pouches contain drain holes.
The left side (as worn) has a zipper pouch on a velcro hatch on the larger pouch's lid.
The pouch arrangement is assymetric. There are fewer small pouches on the left side than on the right side (as worn). The smaller pouch as well as the hatch on the lid, combined with the small velcro-closed loop on the left suspender indicates this could be intended for a radio.
Suspenders:
Front side has many small pouches and loops sewn to it.
Back side can be adjusted for height with velcro like original Niemoller vest.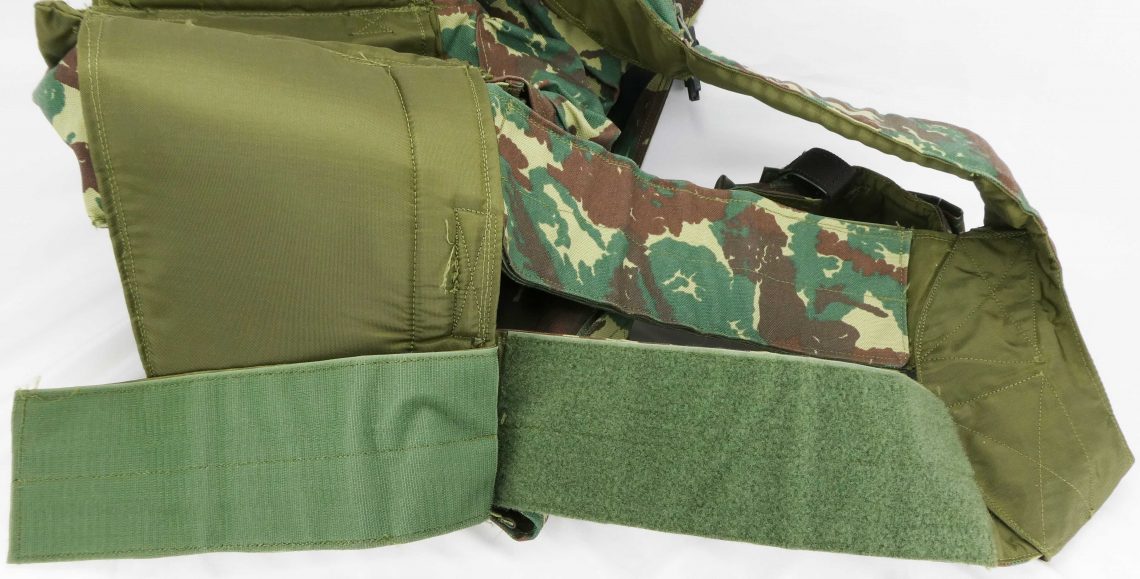 Back Pouch:
Inside:
Inside is lined with 420D olive drab pack cloth.
Zipper: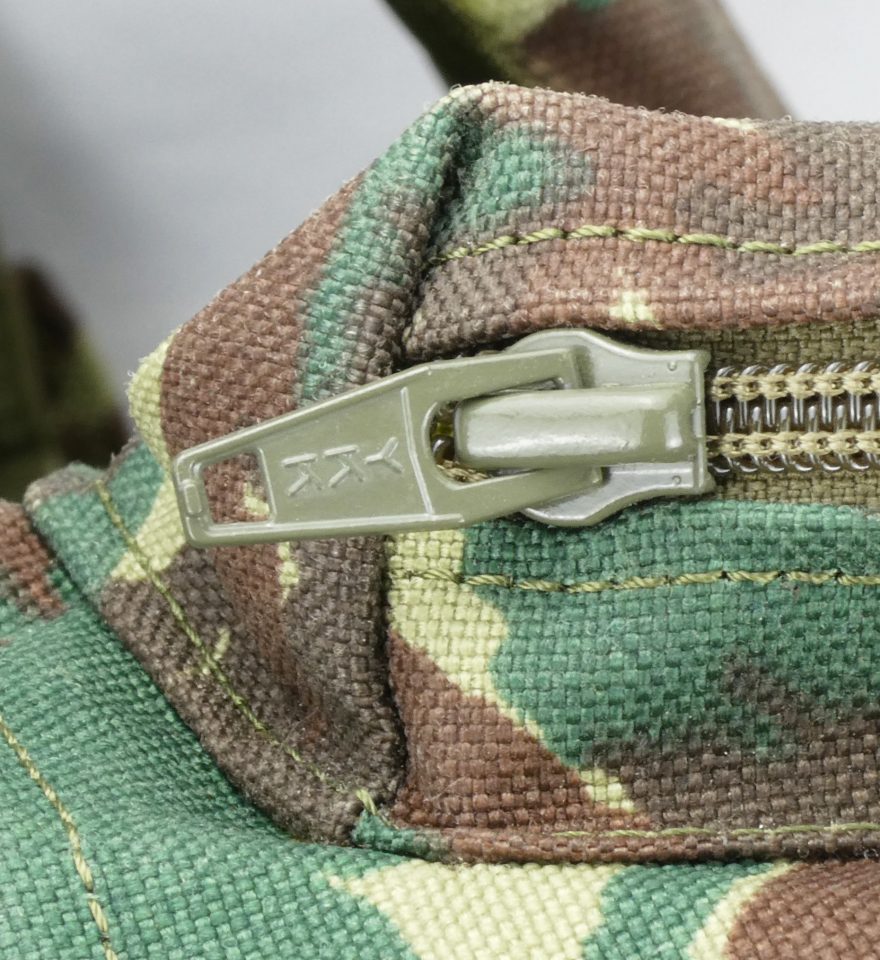 YKK-branded zipper.
Buckles:

All buckles are entirely unmarked.
Color Comparison with Egyptian Recce Copy:
Usage Photos: