Shoulder is made of Hypalon like LV MBAV. Front flap has magazine pouches built in. Magazine pouches can have elastic retainers attached: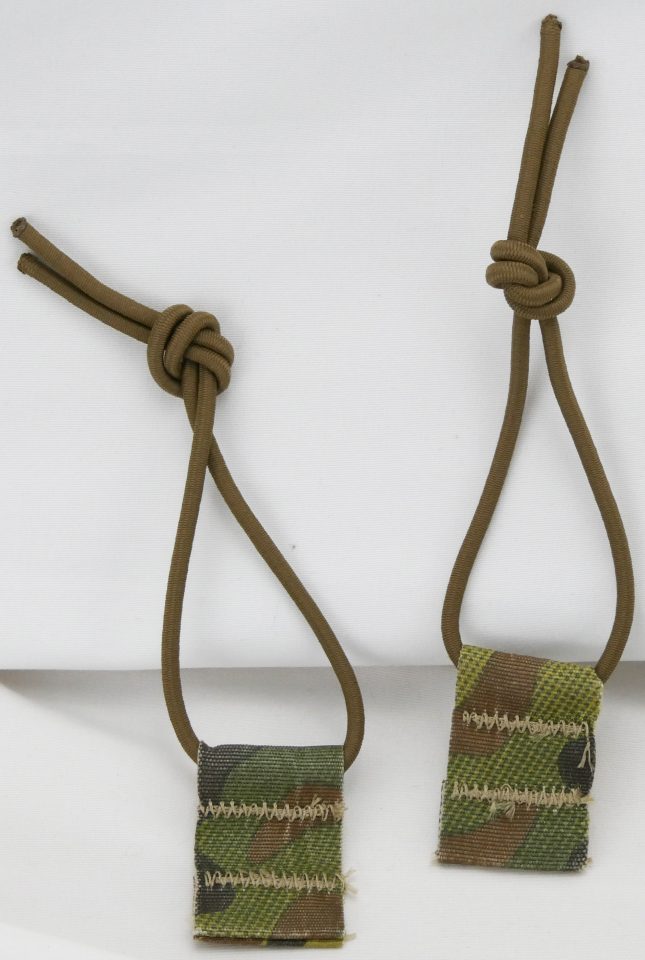 Front Flap Closure:
Plate bags are secured to cummerbund on front with velcro.
Upper Front Plate Bag Admin Pouch: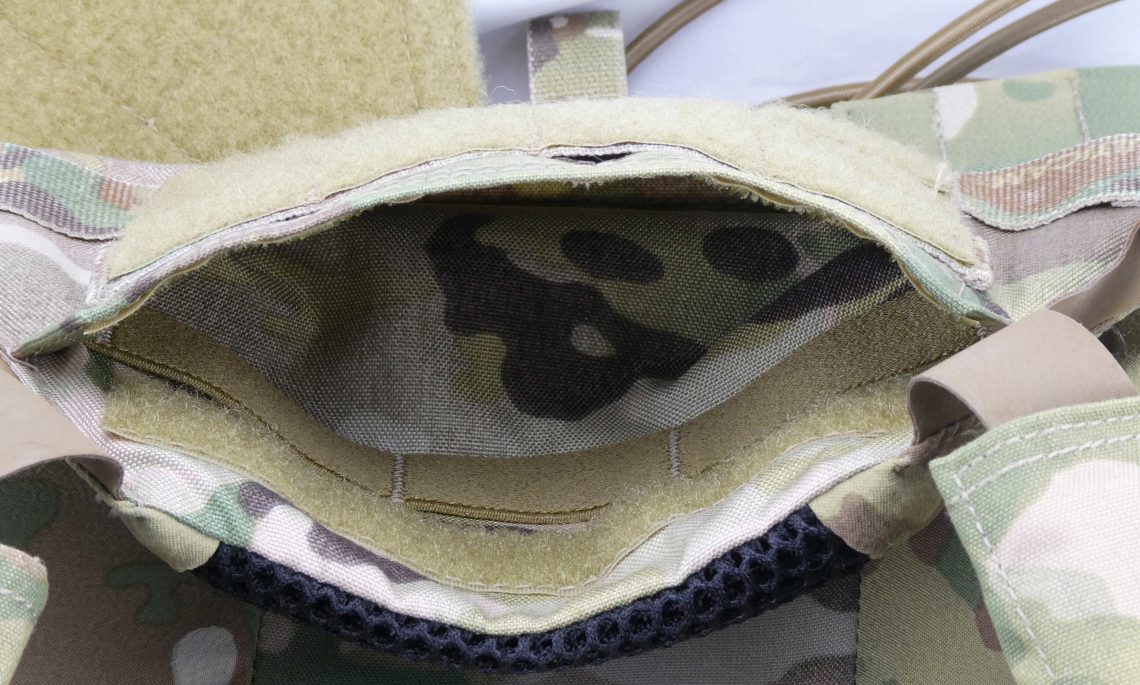 Plate Bag Body Side: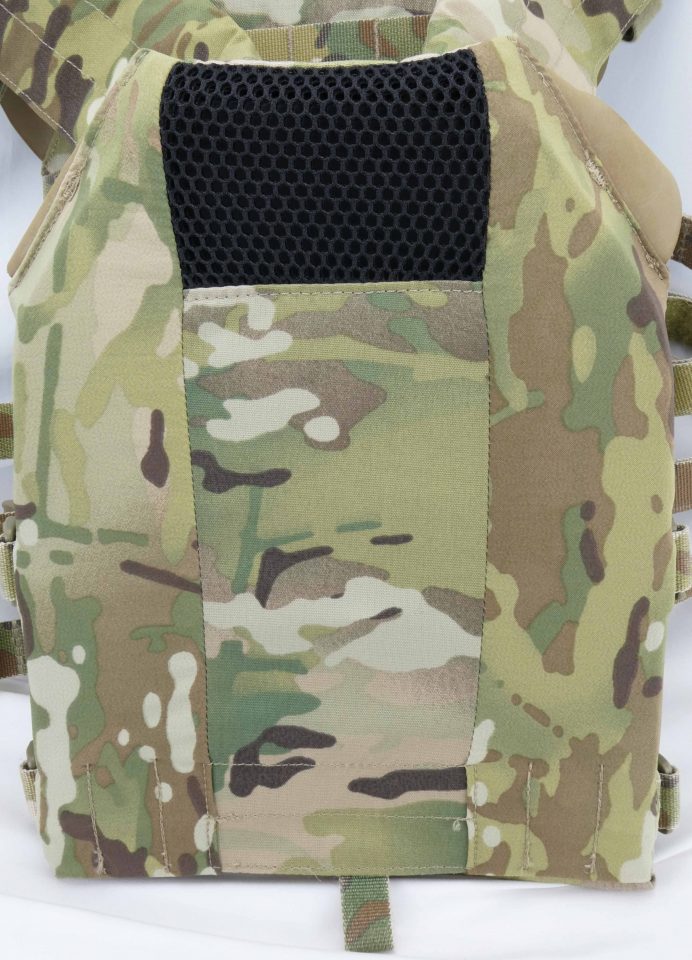 Elastic stretch material like LV MBAV on body side.
Cummerbund Reinforcement: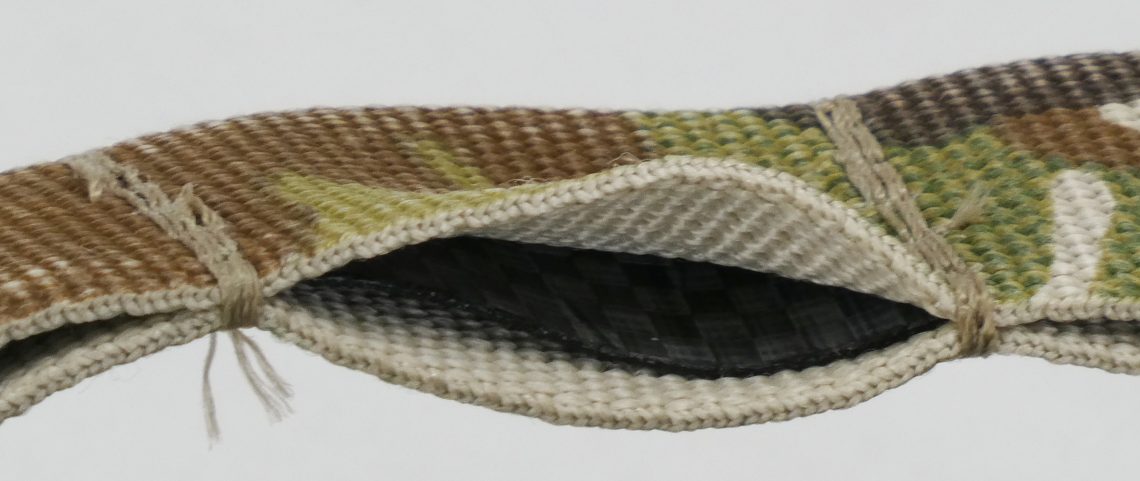 Side of cummerbund stiffened with carbon fiber.
Tag: