Tactical Tailor is a commercial gear manufacturer based in Tacoma, Washington. Their products were more commonly used early in the War on Terror period.
Medic Pouch:
Spray painted outside for camouflage in improvised stencil grid pattern like some ACH helmets. Red crosses hand-applied with a permanent marker. The dense MOLLE with MALICE clips is commonly seen in their products.
Front Compartment: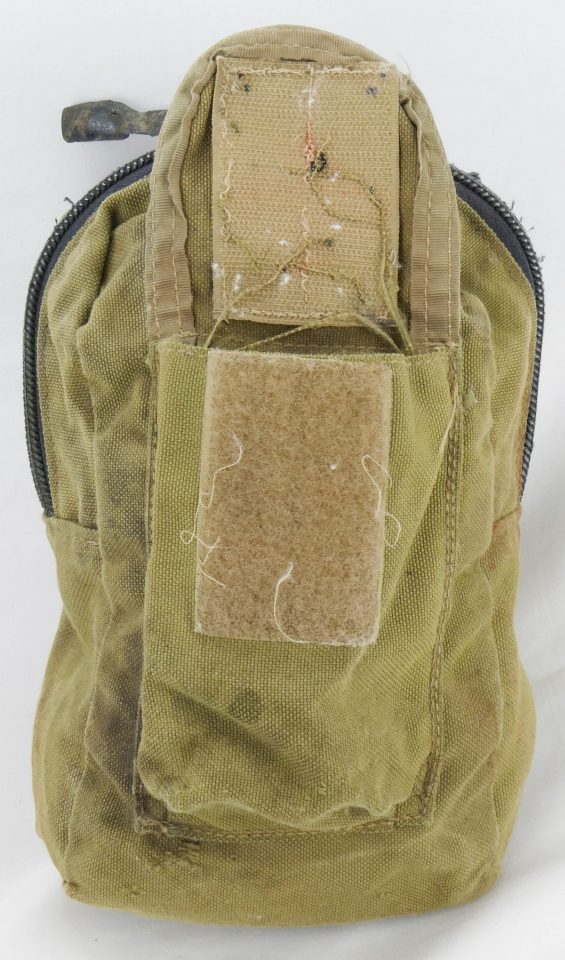 Secured with velcro.
Top: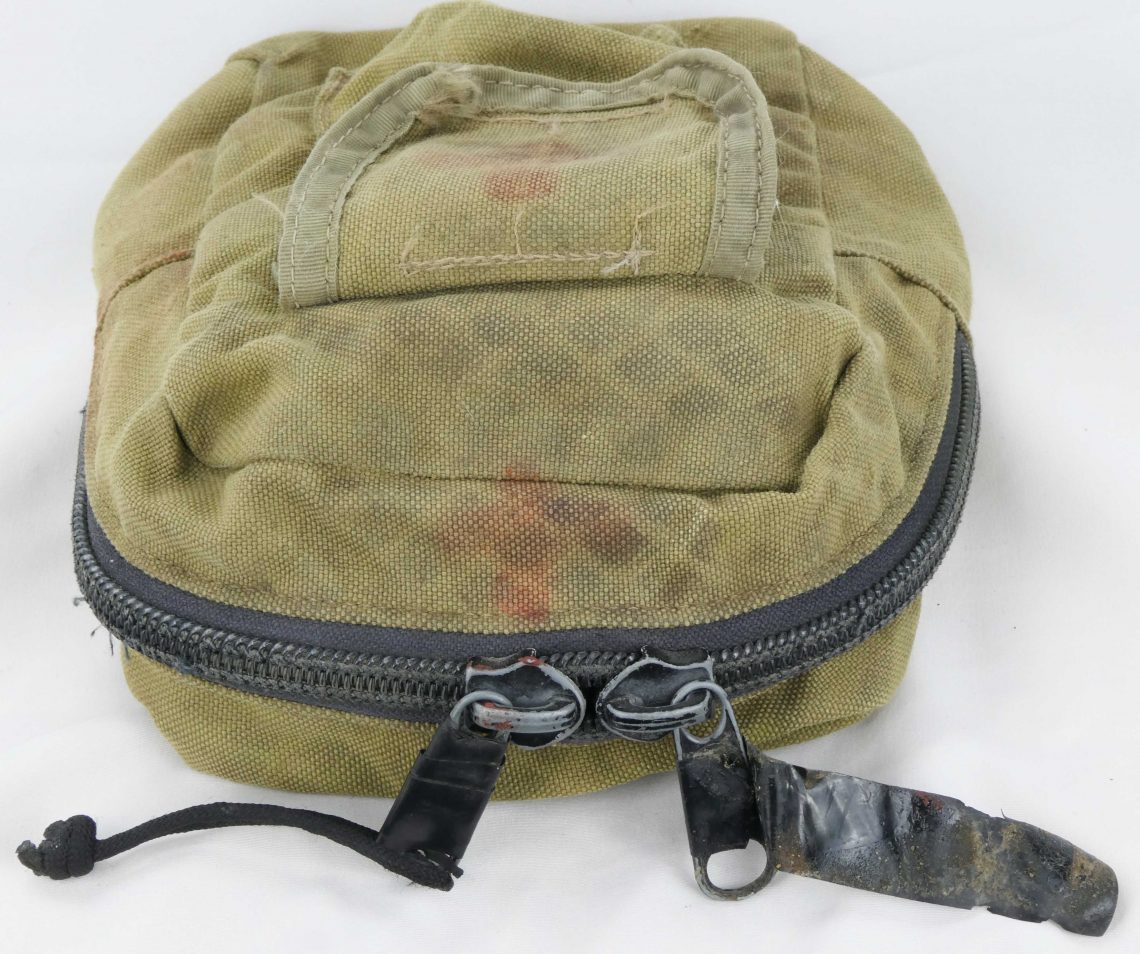 Inside:
Inside has elastic to secure supplies.
Bottom: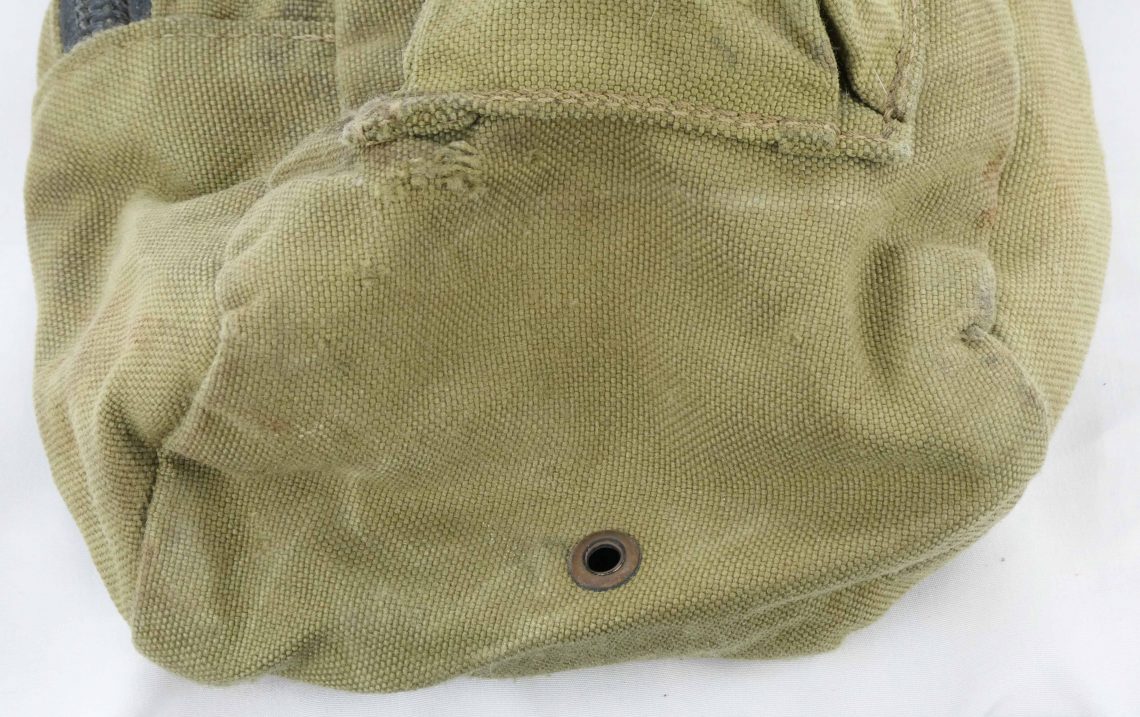 Drain hole on bottom.
Tag: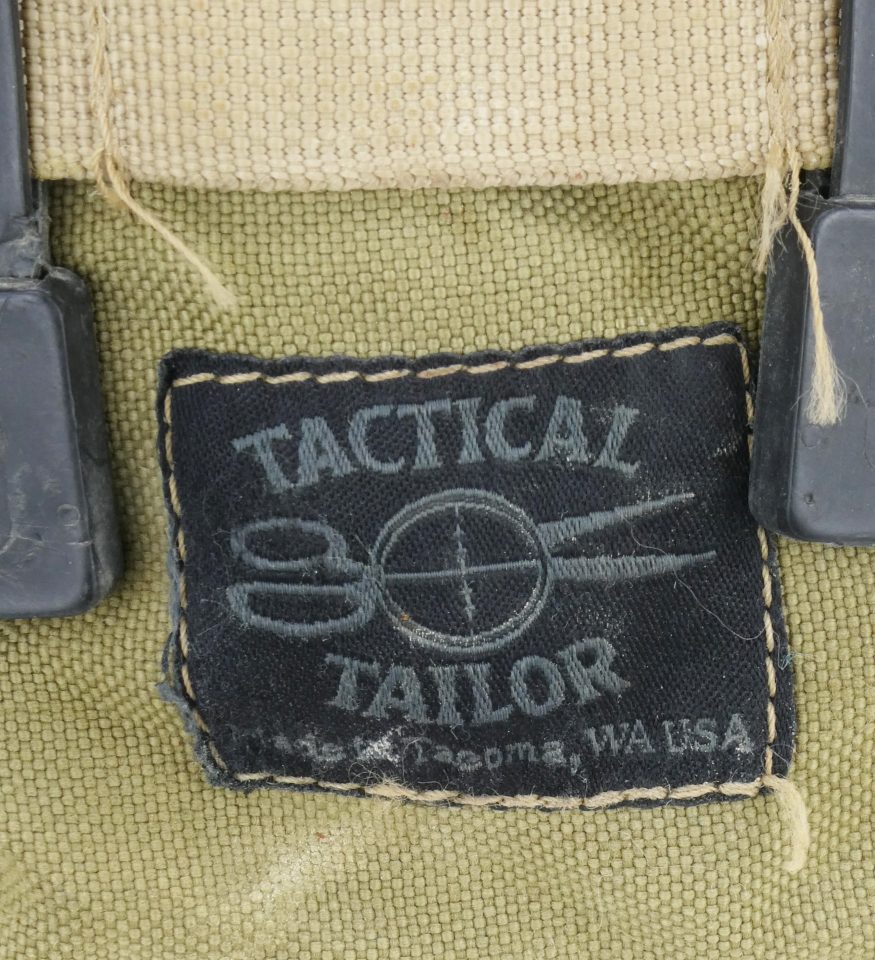 Magazine Pouch Panel:
The pouches are individually attached to the MOLLE webbing panel, which has velcro hook sewn onto back. This was likely meant for Air Force JTAC since they often used modified SPEAR armor vests with velcro loop on the outside (source: https://www.facebook.com/groups/1800973036588888/posts/5179207368765421/?comment_id=5179286622090829&reply_comment_id=5179506175402207).
Pouches: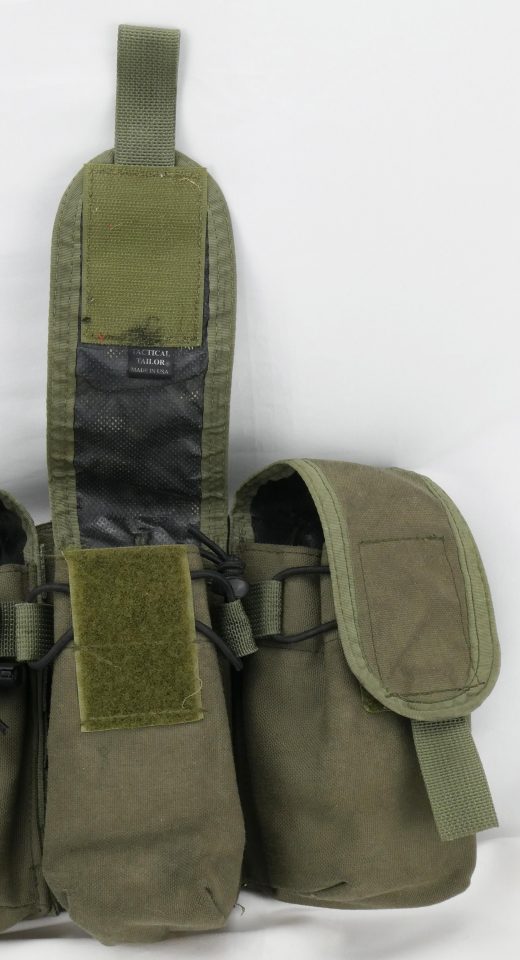 Large pouches meant to hold 3 magazines like ALICE pouches. These are also lined with some kind of plastic material for additional reinforcement and waterproofing (?).
Tag: