Large bag intended to hold supplies for Explosive Ordinance Disposal (EOD). Item is no longer in collection.
Waist Belt:
Belt attaches to bag body via velcro.
Waist Belt Buckle:
2002 date.
Strap Pouch:
Cannot be removed from shoulder straps.
Top: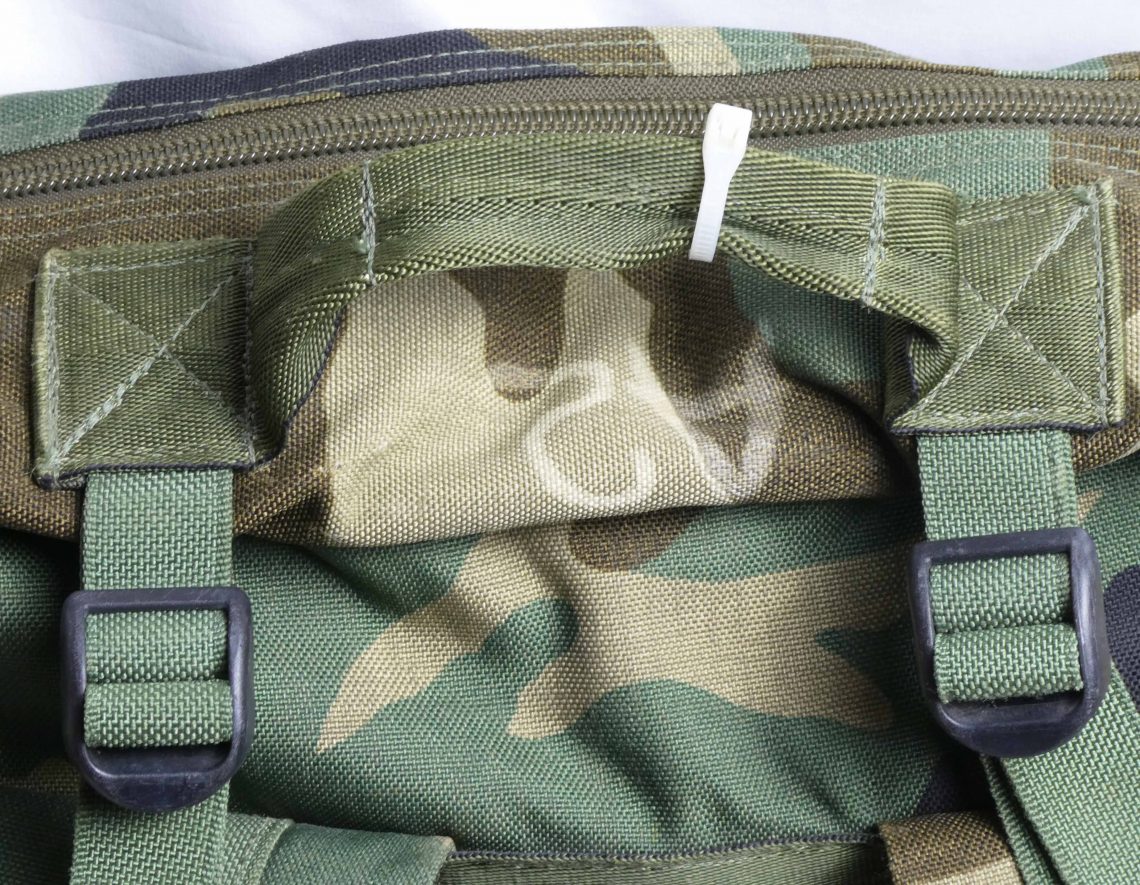 MIL-W-4088 type webbing for top drag handle.
Front Pockets:
Zipper pockets in front like some luggage items.
Side: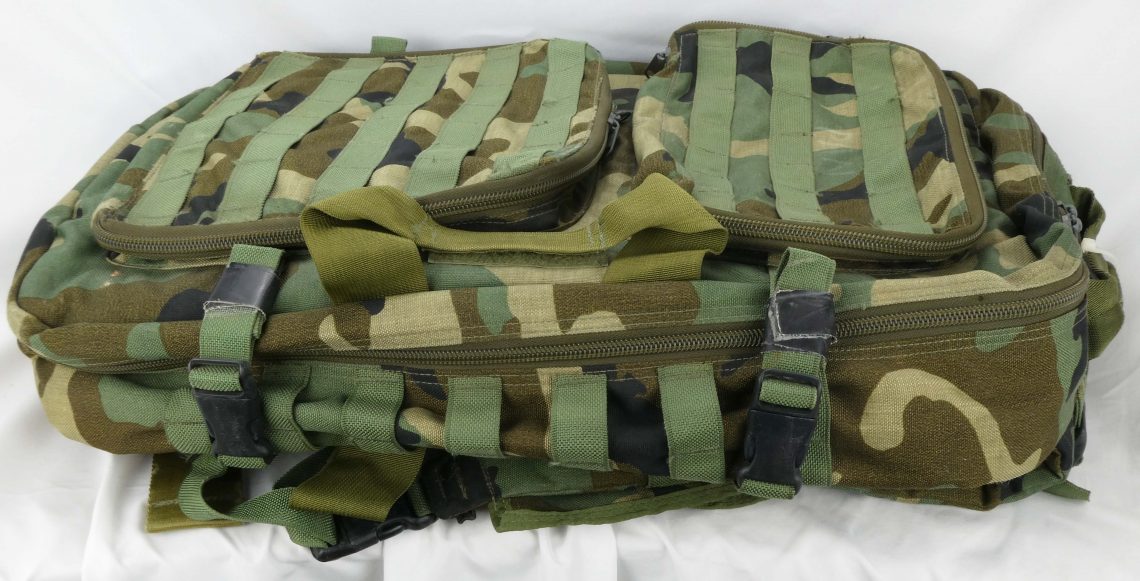 Has compression straps on both sides.
Side Handle: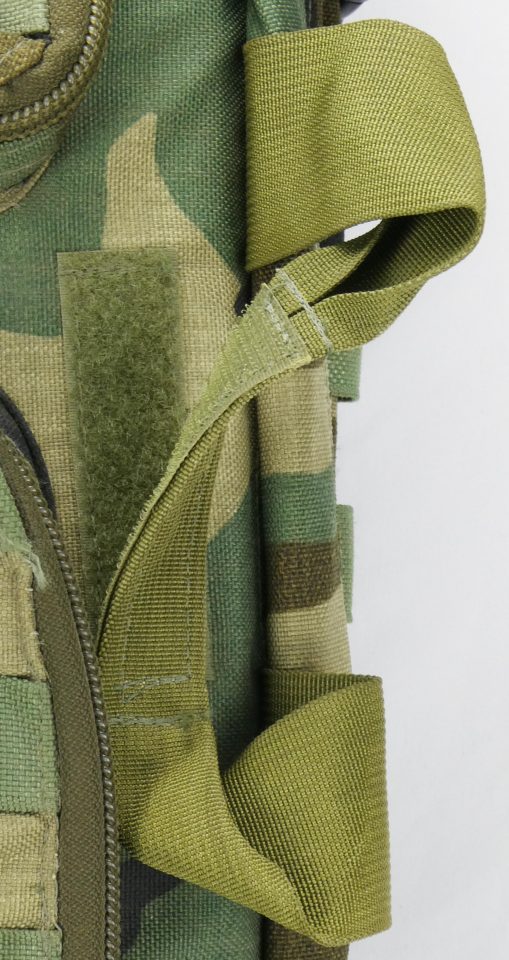 Made from MIL-W-4088 type webbing. Can be attached to the bag body with velcro.
Bottom: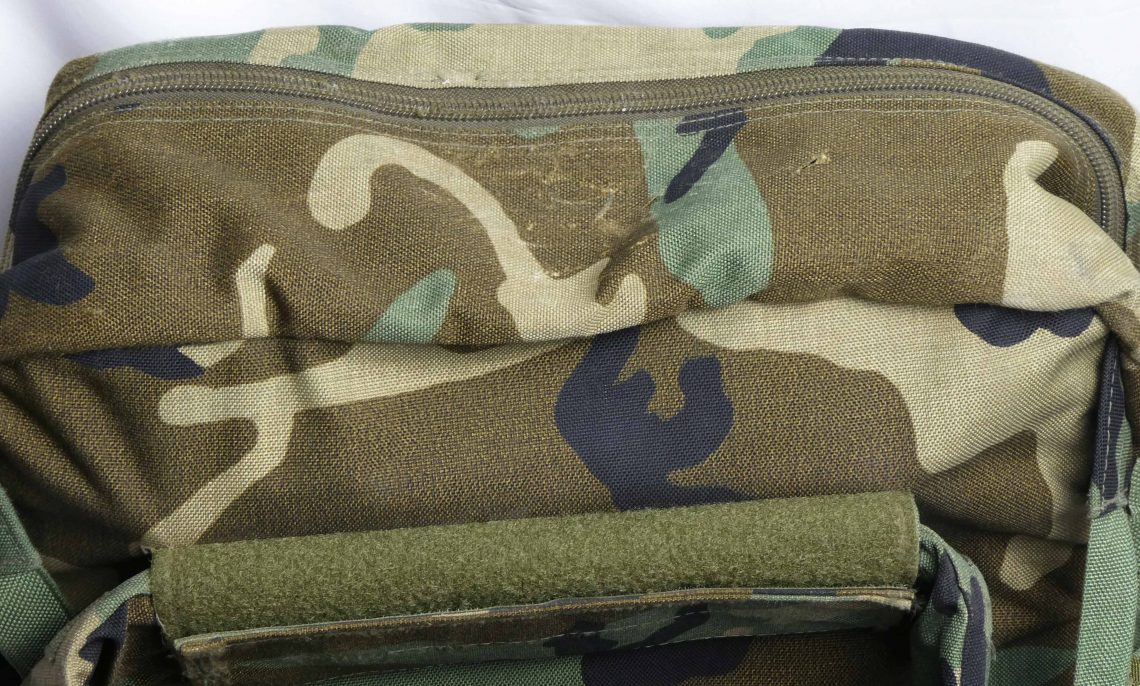 Inside: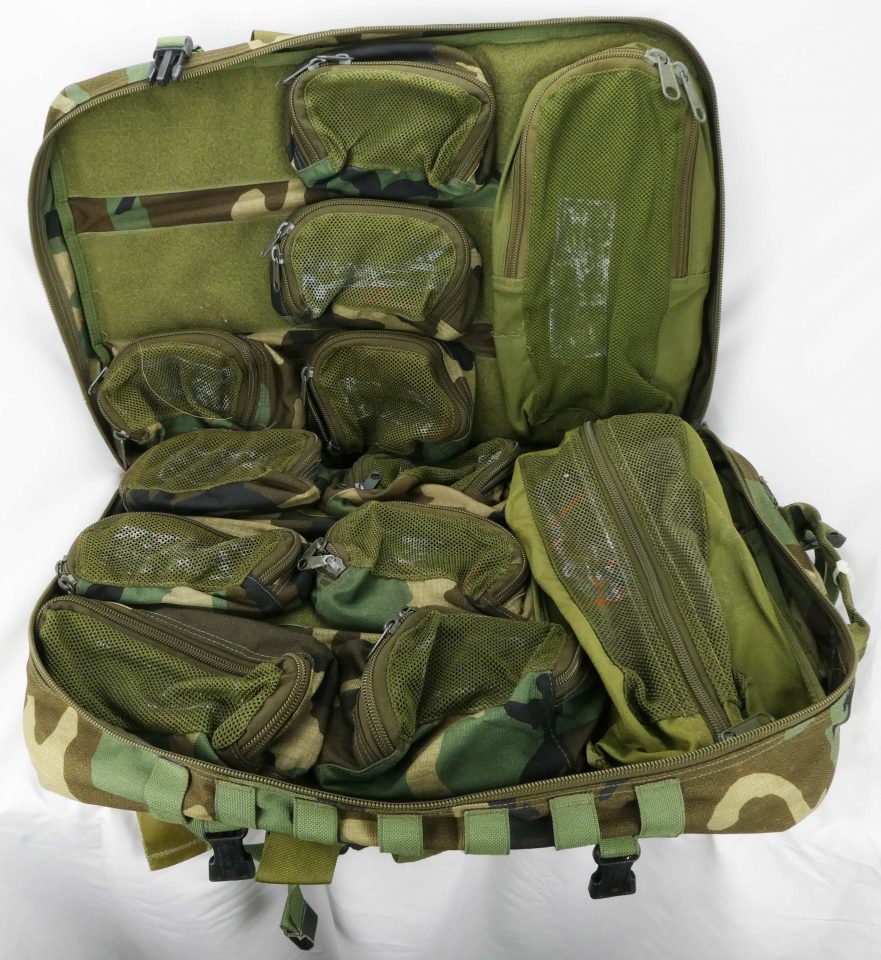 Internal pouches are attached to velcro loop lining inside of bag's main compartment. These smaller internal pouches can be detached and reconfigured.
Internal Pouches: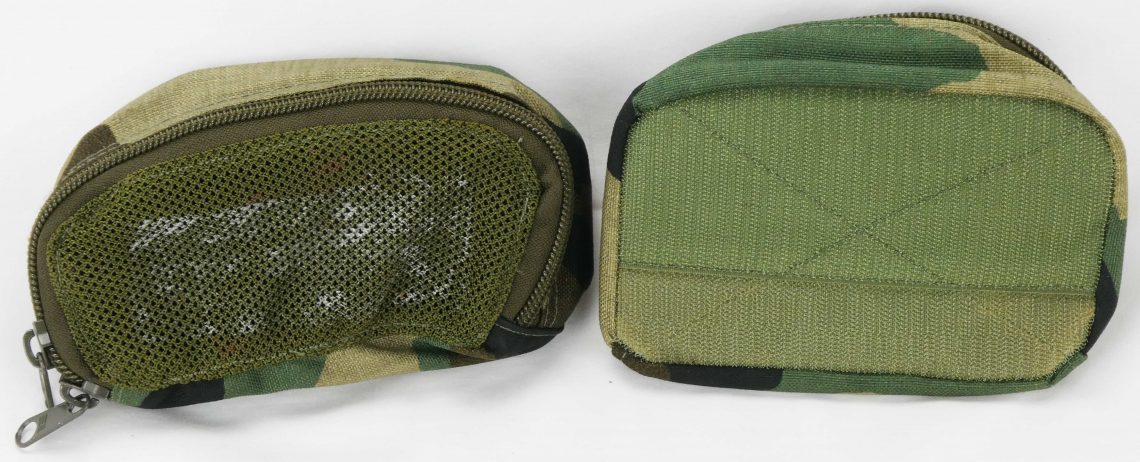 Zipper opening and made from 1000D Cordura and leno mesh material (like body of Niemoller hot extraction vest). The grey residue is likely from label stickers.
Tags: