This powder blue beret is commonly worn by peacekeeping troops under United Nations command.
Sample 1:
Stamp: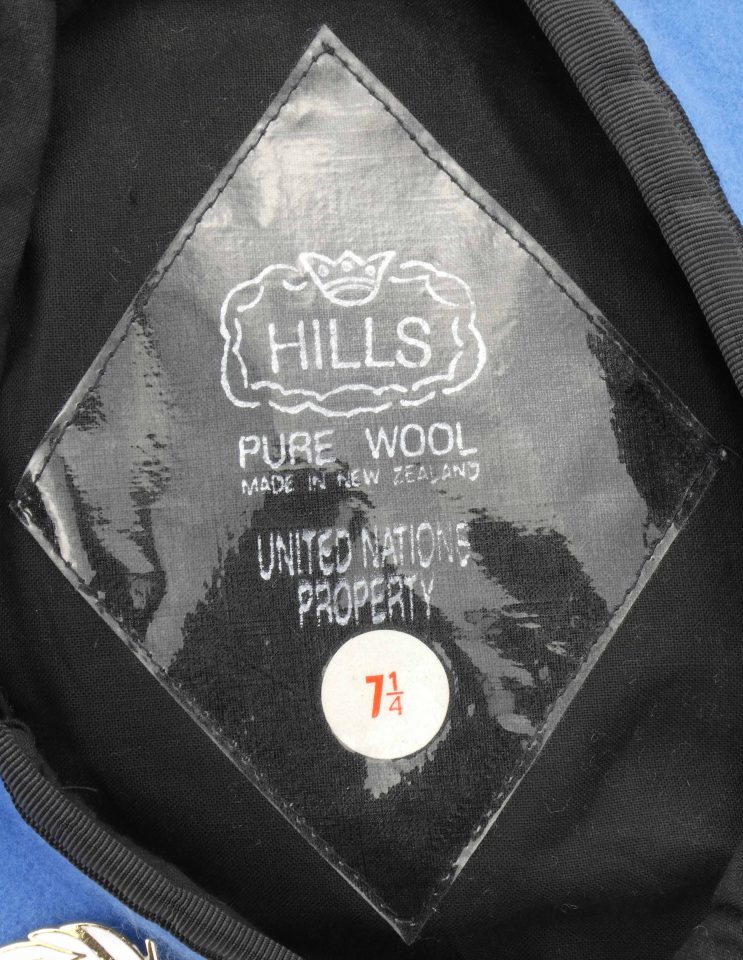 Beret is made in New Zealand and marked "United Nations Property".
Badge:
Metal badge in-filled with enamel in the shape of the UN logo. The example on this page might be later production since it is entirely flat. This earlier Cold War era one has lowered relief between the globe and the wreath: https://amcmuseum.org/collections/united-nations-beret-badge-2/.