These uniforms were made in Britain for the US Army as part of the reverse Lend-Lease agreement (source: https://www.presidency.ucsb.edu/documents/report-congress-reverse-lend-lease, https://www.usmilitariaforum.com/forums/index.php?/topic/154089-ww2-british-made-equipment/). The camouflage pattern is the same "frogskin" or "duck hunter" that was more commonly used in the Pacific by the US Marines.
Jacket:
The uniform is fully reversible with a "green", "jungle" or "summer" side and a "brown", "beach" or "autumn" side.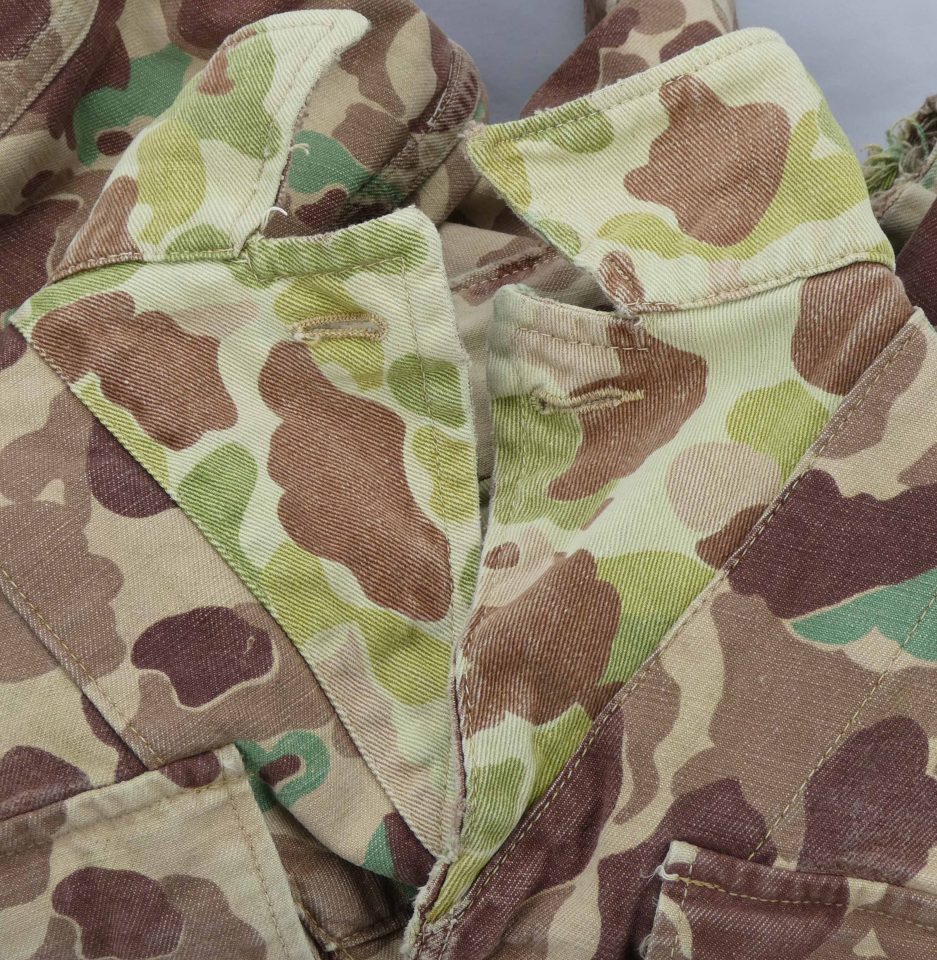 Pockets:
The large chest pockets are sewn on top of each other on opposite sides. They are similar in layout to the olive drab "second pattern" HBT utilities (source: https://www.atthefront.com/category-s/490.htm). There is normally a British-style tag, with broad arrow marking, under the left pocket flap (as worn) but it has fallen off of this example. The Dutch version produced after the war for their Korps Commandotroepen has a similar cut and twill fabric, but is not reversible at all.
Inside: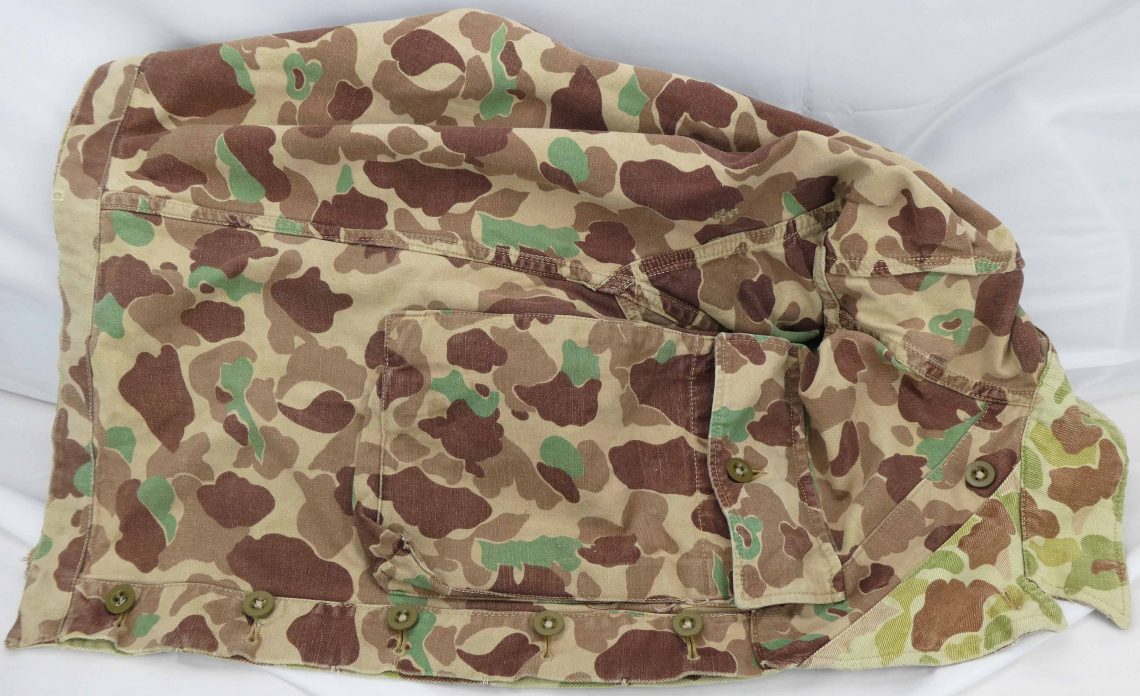 Since the uniform is perfectly reversible, there is not any real "inside". The buttons were also laid out so that they are covered when fastened, regardless of which side is worn on the outside.
Buttons: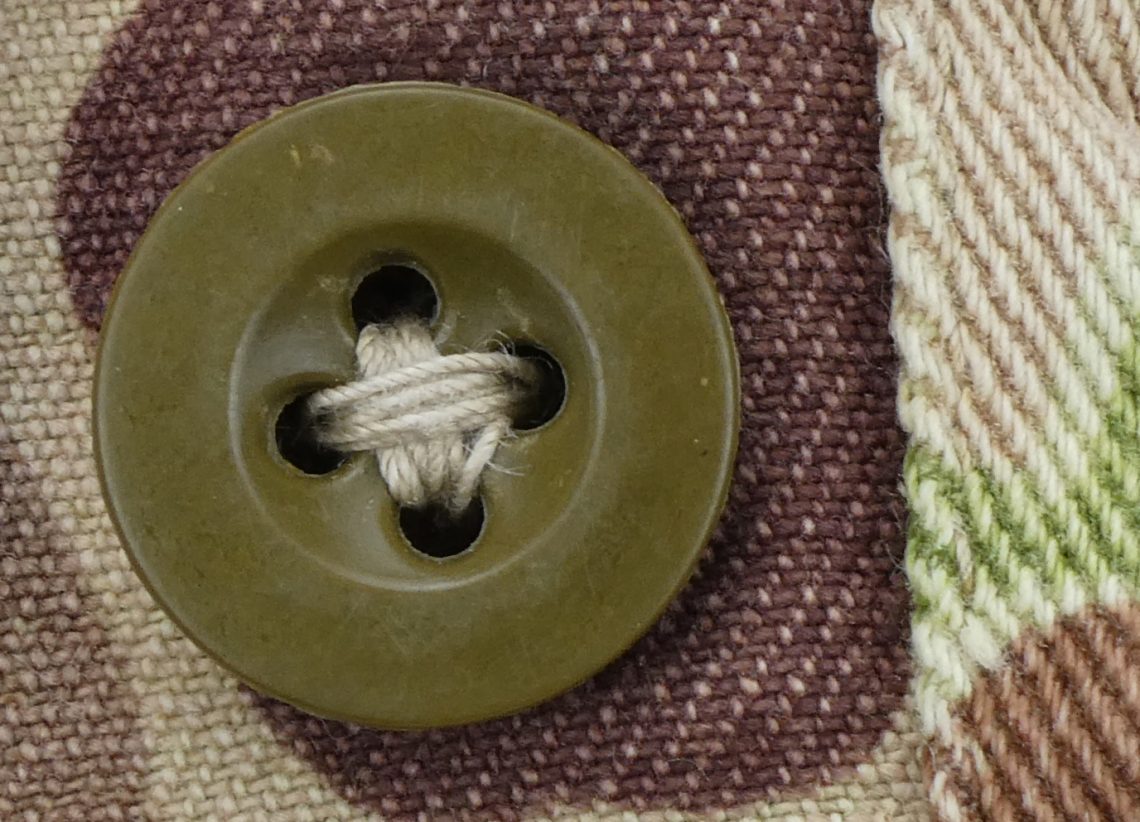 Same type of flat plastic dish buttons found on British battledress and later British and commonwealth items.
Cuffs: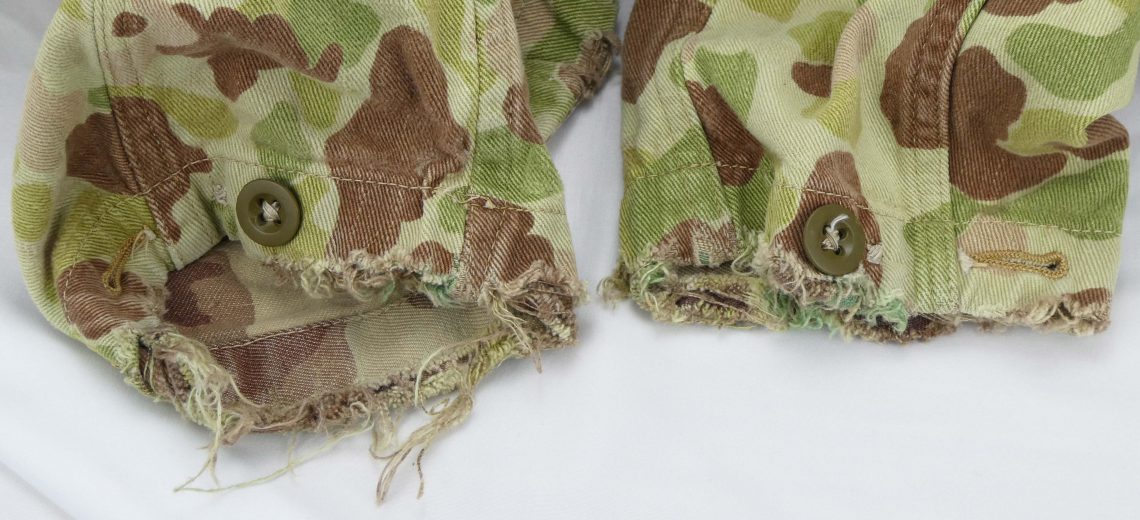 Usage Photos:
World War 2:
This type of camouflage was used for training exercises by OPFOR (opposing forces) portraying Germans.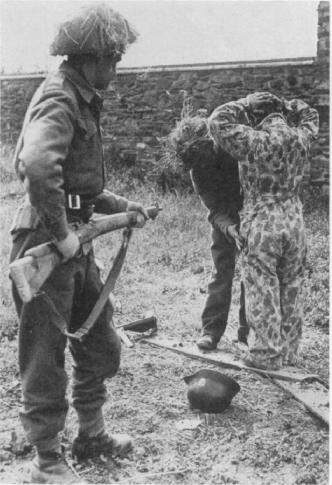 It was only used very sporadically in the Normandy campaign, mainly by the US Army's 2nd Armor Division, particularly the 41st Armored Infantry Regiment. Most sources say they were withdrawn due to friendly fire incidents, but this is disputed, and there are images of frogskin camouflage being used as late as September 1944 (source: https://forum.axishistory.com/viewtopic.php?t=65332).
It is possible that the soldiers above are wearing the US-made version of the uniform.
French Indochina War:
2 BEP (2e Bataillon Etranger de Parachutistes), and many other French Foreign Legion units, extensively used duck hunter patterned items in both USMC and Army cuts during the French Indochina War.