High Speed Gear Inc. (HSGI) is a commercial tactical gear manufacturer founded in 1999 to make custom gear for the Marines at Camp Lejeune (source: https://www.highspeedgear.com/about) . This "chunky" style of chest rig was popular early in the War on Terror (before ~2008) because it maximized the amount of supplies the wearer could carry on him. The chest rig is made from 1000D cordura in "MJK Khaki", also known as "Coyote Tan", a now largely discontinued color.
Pouches:
Side Pouches:
Larger "cargo" pouch can fit a canteen or other small items. The smaller pouches attached to it are for 40mm grenades.
Tag: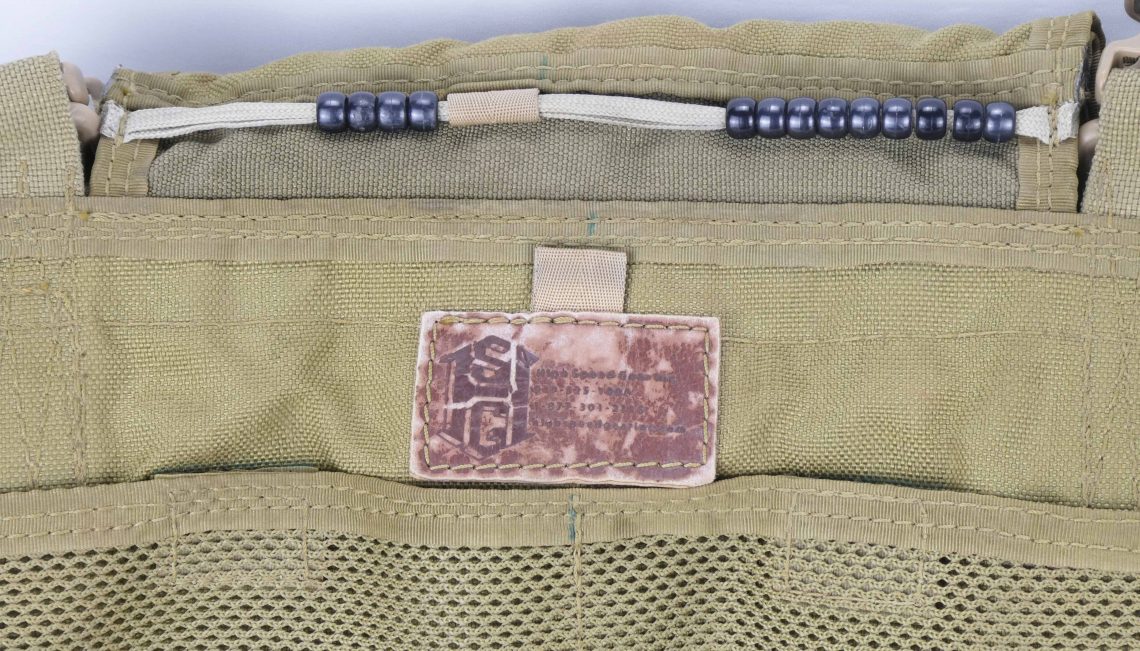 "Ranger beads" on the top are for counting distance.
Buckles:
All original buckles are dated 2005, which is about the time brown/tan colored buckles started becoming common (before black buckles were more available).
Straps:
The shoulder straps are reproductions made using matching period materials, because the chest rig came to me with only one strap. The reproduction strap buckles are coyote brown shade, but are dated 2003.
Zipper:
Inside: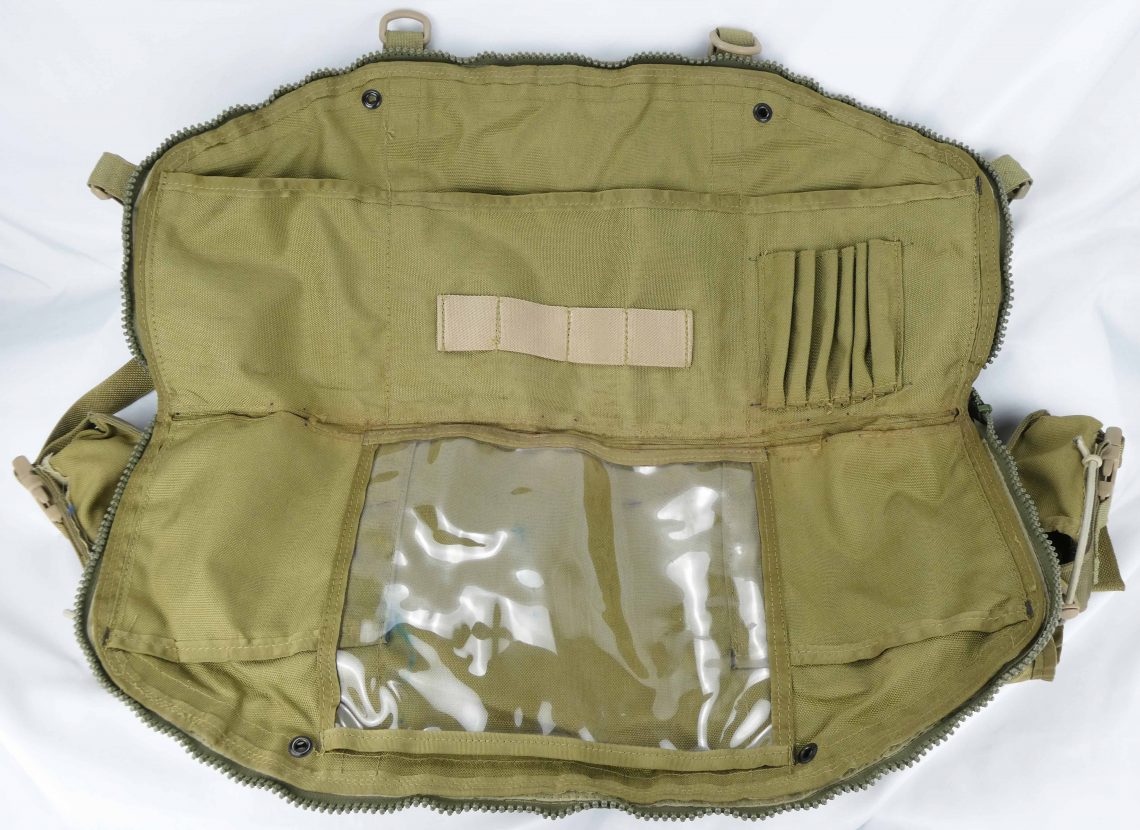 Large "admin" section inside for documents, pens, and other supplies. The insert is secured in by velcro and can be removed for cleaning.
Usage Photos:
HSGI made several chest rigs very similar to the one shown on this page that are hard to distinguish in old lower definition photos.
US Marines:
HSGI products are often associated with the US Marine Corps.
Private Military Contractors: