The uniform set on this page was likely used by an adviser from the 7th SFG, whose area of responsibility is the Americas, including Ecuador (Andean Ridge) (source: https://www.soc.mil/USASFC/Groups/7th/7thSFGHistory.html).
Jacket:
Similar cut to US Jungle Fatigue jacket except for flight jacket type left arm pocket and only 1 button per pocket.
Back seam is raw selvedge (cloth edge).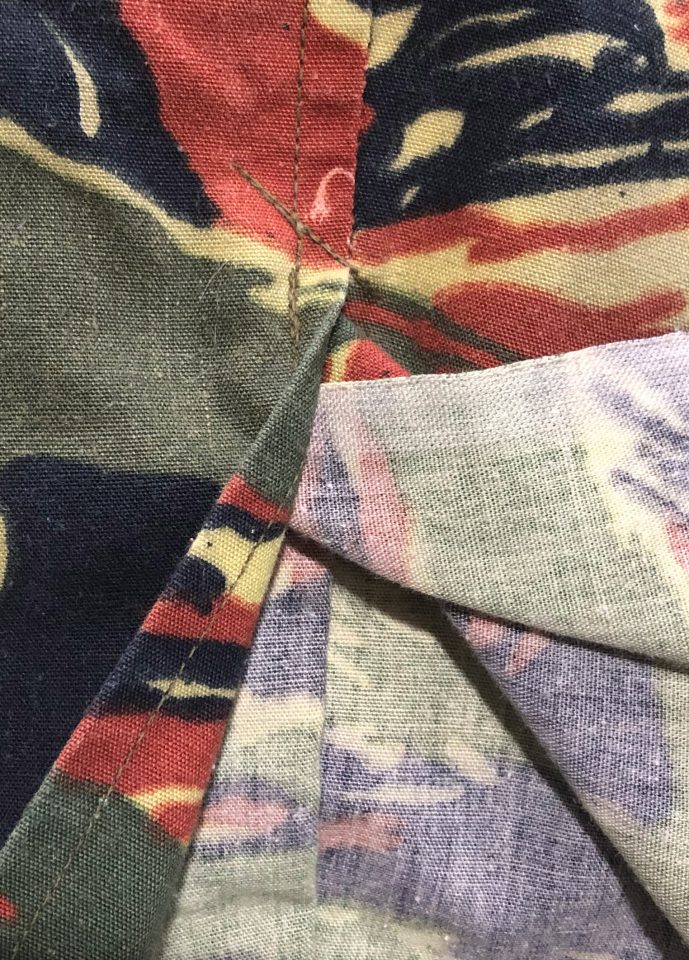 Patches are for a US Special Forces advisor. Tabs on left shoulder are either "Airborne" or "Ranger" (likely "Airborne"), and Special Forces.
Trousers:
Also similar to US Jungle Fatigue trousers, except cargo pocket flap is not attached on one vertical edge.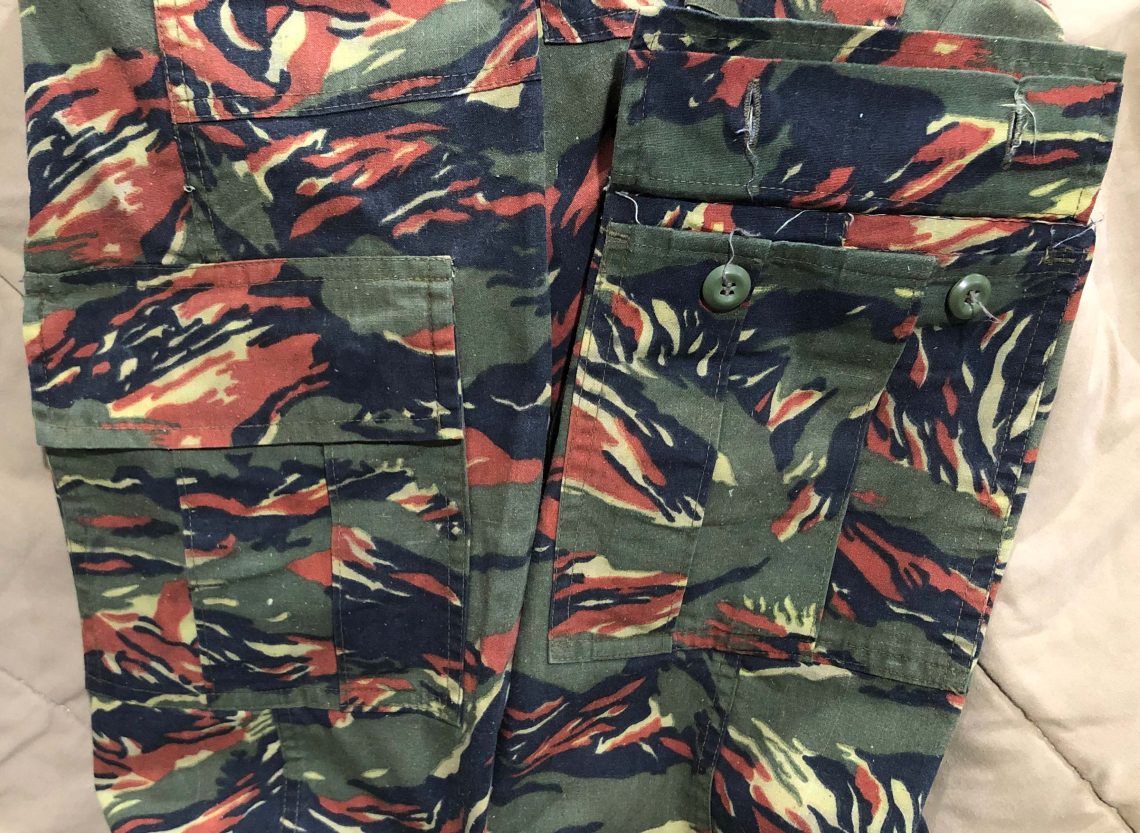 Ankle hems are serged and not rolled in like most other pants.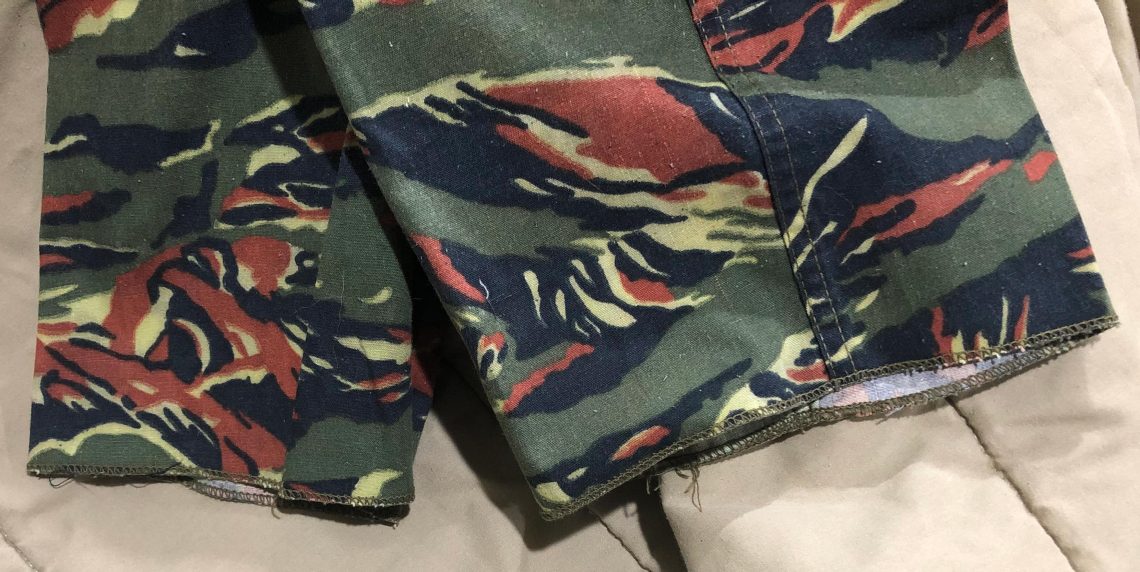 Usage Photos:
Used by Ecuadorian Commandos in Blue Horizon 1986 exercise (images from http://iacmc.forumotion.com/t11301-blurry-red-tiger-stripe-uniform#95590 ).
Left arm pocket from a similar Ecuadorian jacket re-used in this SEAL modified jungle jacket (source: http://iacmc.forumotion.com/t7382-modified-jungle-jacket-seal-used-in-the-drug-wars):