Jacket:
Manufactured in China for Angola. Fabric is a thin poplin material and Chinese hardware is used throughout, such as on the buttons and snaps.
Arm Pocket:
Lower Pockets: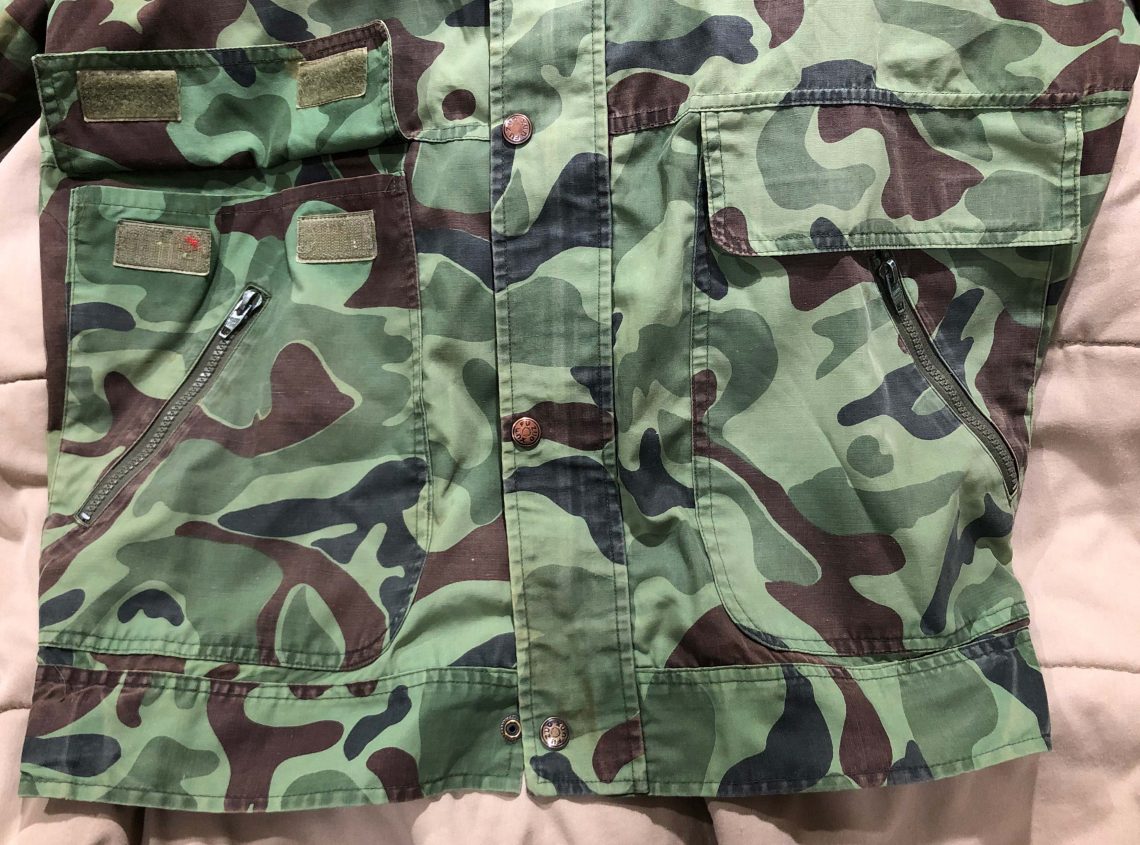 The cut is very similar to Type 87 uniforms in use by the Chinese PLA at the time (Chinese version does not have lower zipper pockets). Lower zipper pockets are separate from the larger flap one they were placed on top of.
Zipper: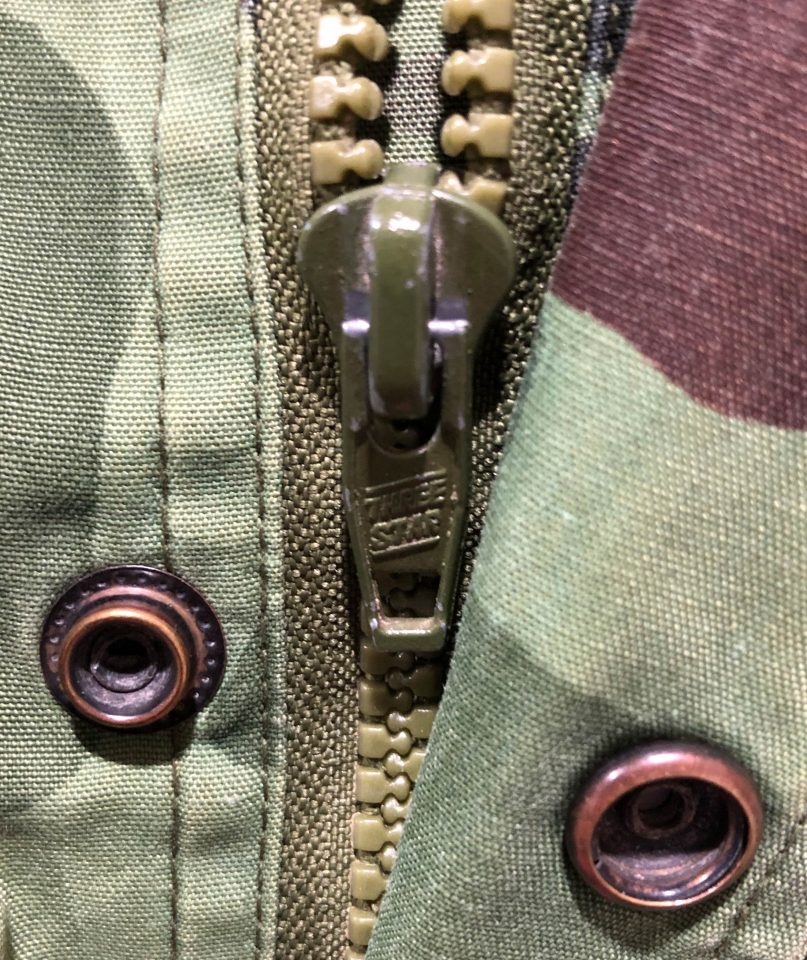 Hat:
Made from same material as the jacket. This particular example is unused but was acquired out of South Africa.
Back:
Plastic size adjuster like commercial baseball caps.
Top: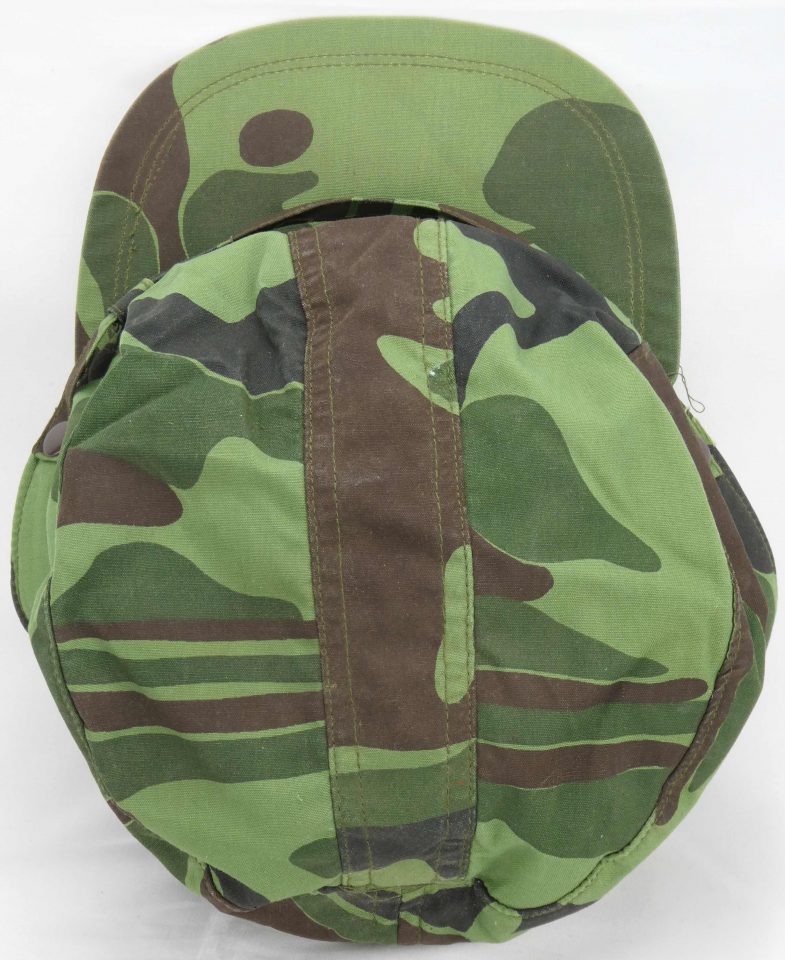 Inside:
White liner is synthetic material.
Usage Photo:
Besides Angola, this style of uniform was used by the armed wing of the ANC (African National Congress), uMkhonto we Sizwe (MK). Nelson Mandela, one of its founders and commanders and later President of South Africa after the Border War, is shown wearing the same model jacket below: