Pattern 83 type webbing in Emerald Green nylon material was intended to be used by specialized units for the South West African (Namibian) theater. These items were most famously used by 32 Battalion (source: http://www.32battalion.net/32%20Battalion%20Equipment.htm, now gone as of May 2020), Koevoet, and other Bushman Battalions (source: http://iacmc.forumotion.com/t4544p25-32-battalion#62672) from the late 1970's to the 1980's. An emerald green rucksack was used towards the end of the Rhodesian Bush War and into the early 80's (source: http://www.newrhodesian.ca/viewtopic.php?f=45&t=2041&p=21709#p21709).
Information on normal, standard issue Pattern 83 in Nutria Brown is here: http://kommandopost.com/index.php/2015/08/26/south-african-pattern-83-webbing-1980s-1990s/
R1 Chest Rig:
Very similar to the Rhodesian Fireforce chest rig with pull tab pouch fasteners. 4 "main" magazine pouches and 2 side grenade/first aid pouches. Has Pattern 70 style, OD enameled hardware and black thread.
Back Buckle: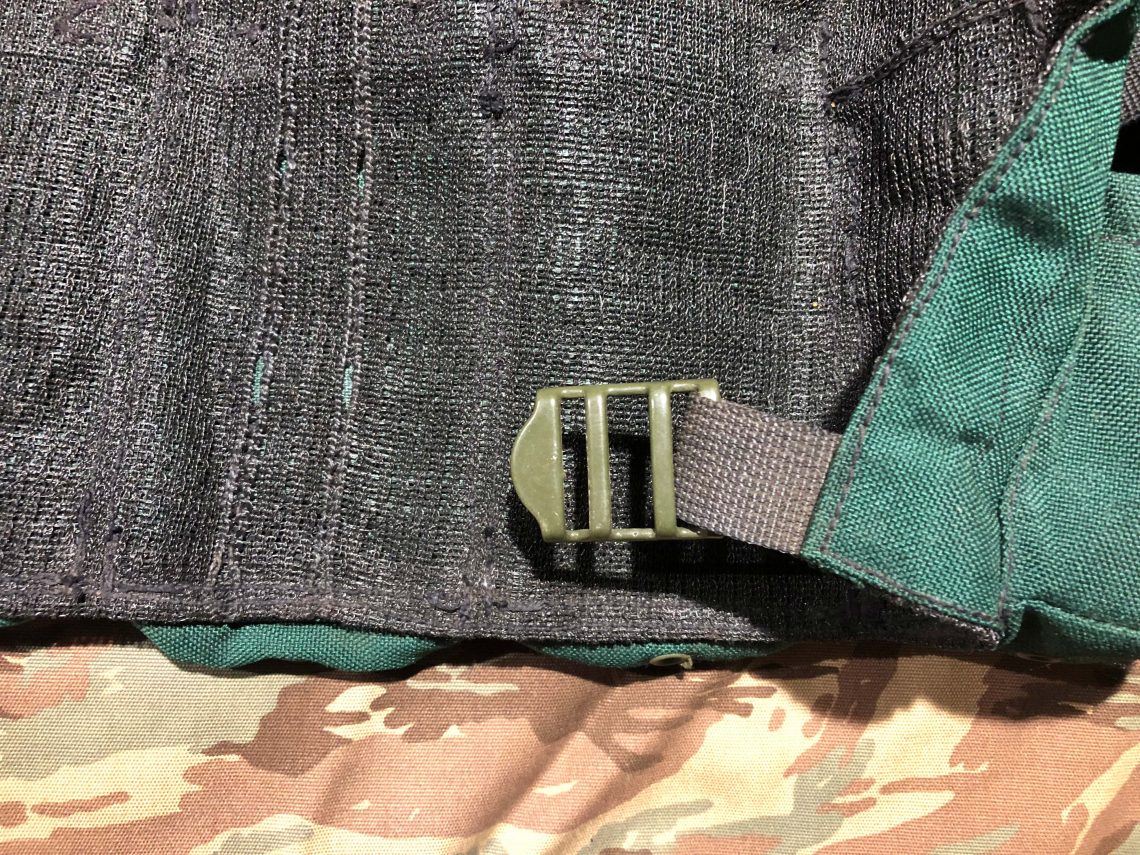 Pouches: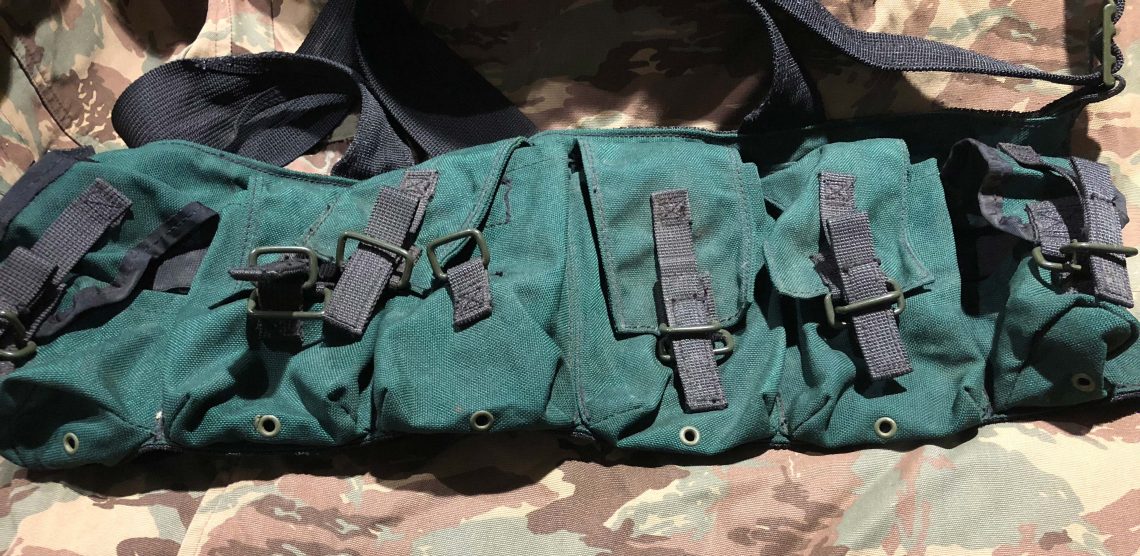 The pouches have drainage holes on the bottom, a feature not found in standard SADF P83 gear.
There is a ribbon inside of magazine pouches to help pull magazines out.
The flanking pouches at the extreme edges have elastic material to secure contents.
Usage Photos: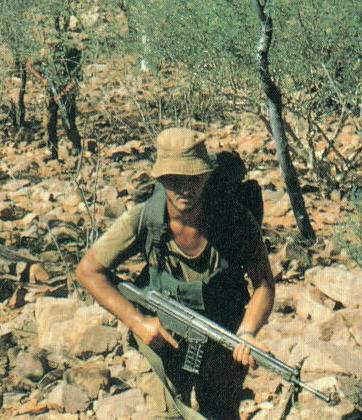 The image above may not have the R1 webbing in it (hard to tell since the G3 rifle obscures the webbing).
32 Battalion: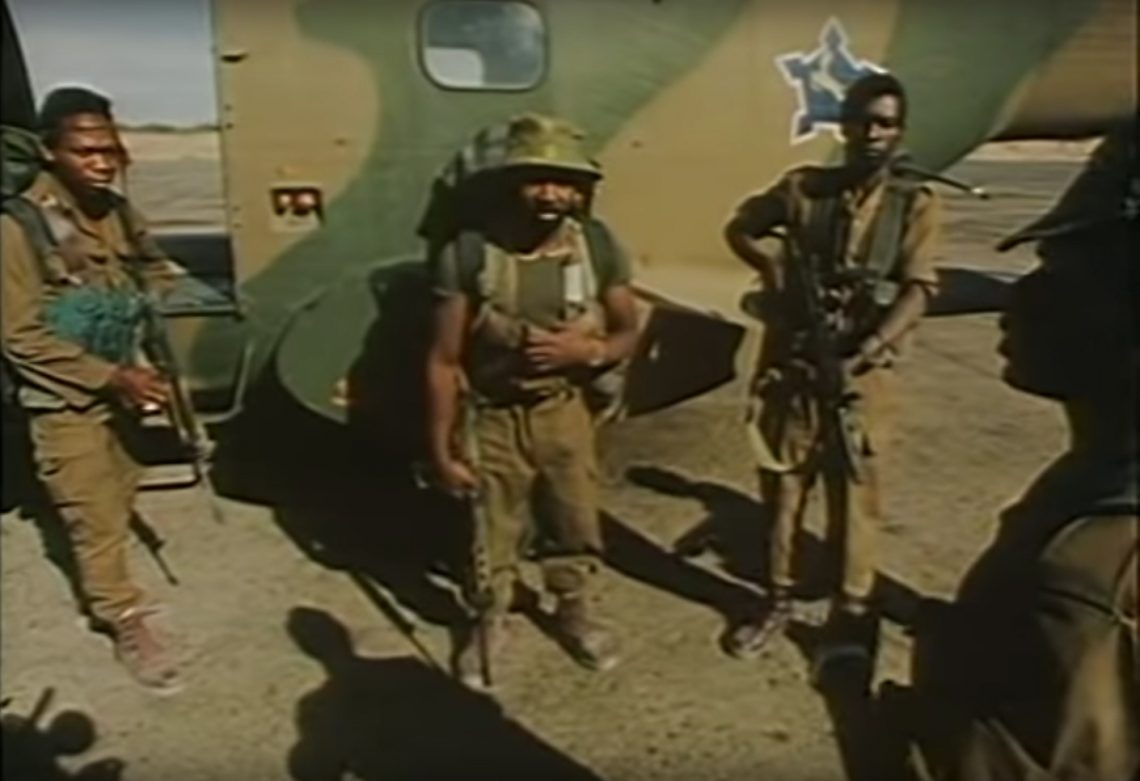 The R1 chest rig appears to have been used in the early 80's by 32 Battalion.
R4 Chest Rig:
This version is like the standard SADF Pattern 83 chest rig, but in Emerald Green cordura.
Pouches:
Magazine pouches have pull tabs to quickly push magazine upwards.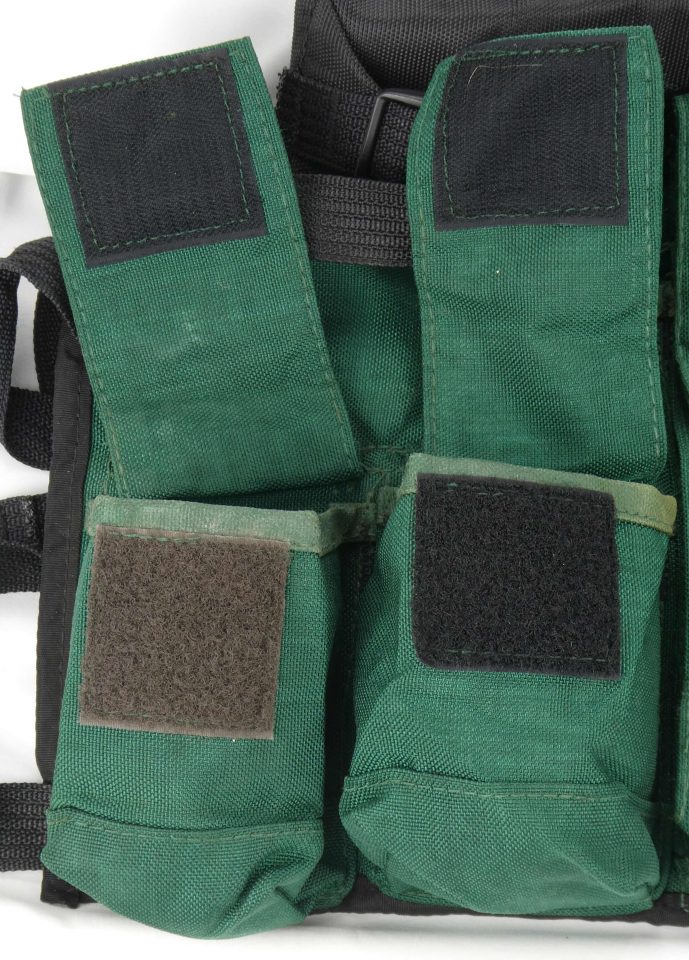 Most velcro loop is black, but some are a grey-brown color.
Back Pocket: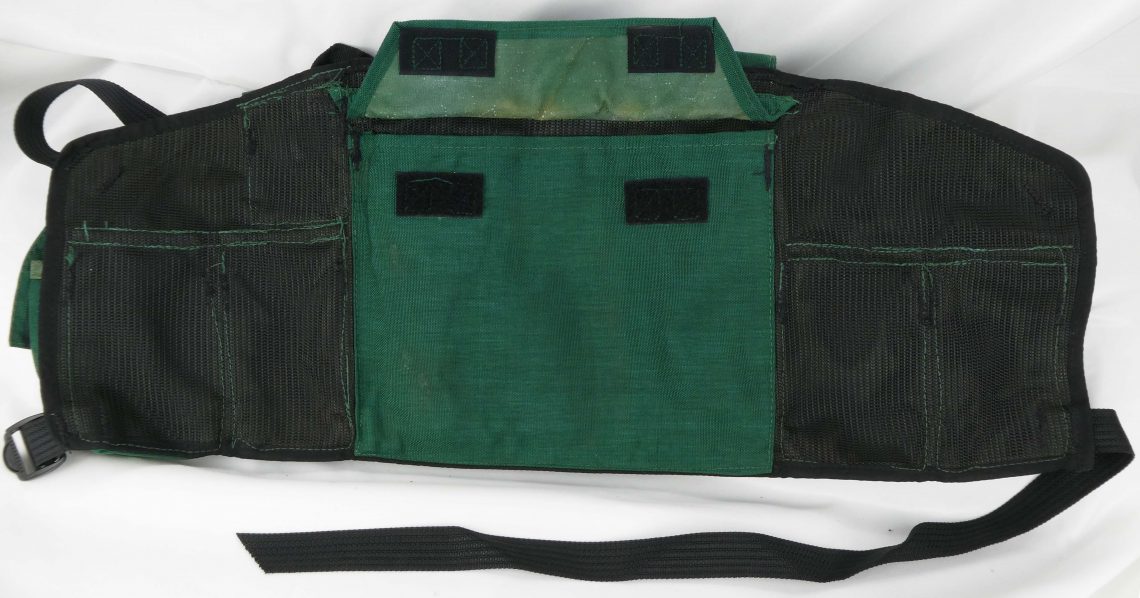 Document pocket on back also closed with velcro. Stitching on flap is not around entire rectangle but in two small squares inside.
Shoulder Straps:

Very thick padding.
Usage Photos:
32 Battalion:
These chest rigs were extensively used by 32 Battalion.
UNITA: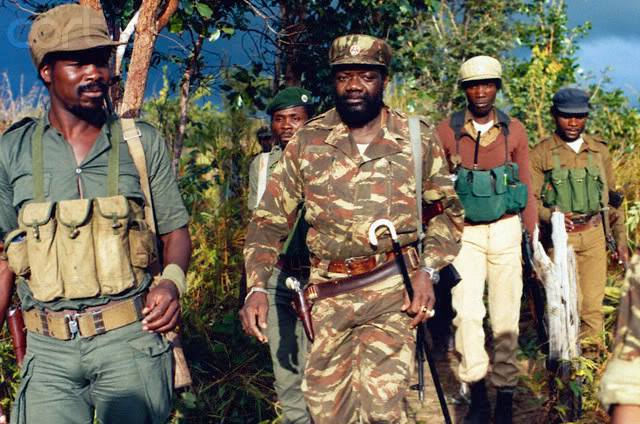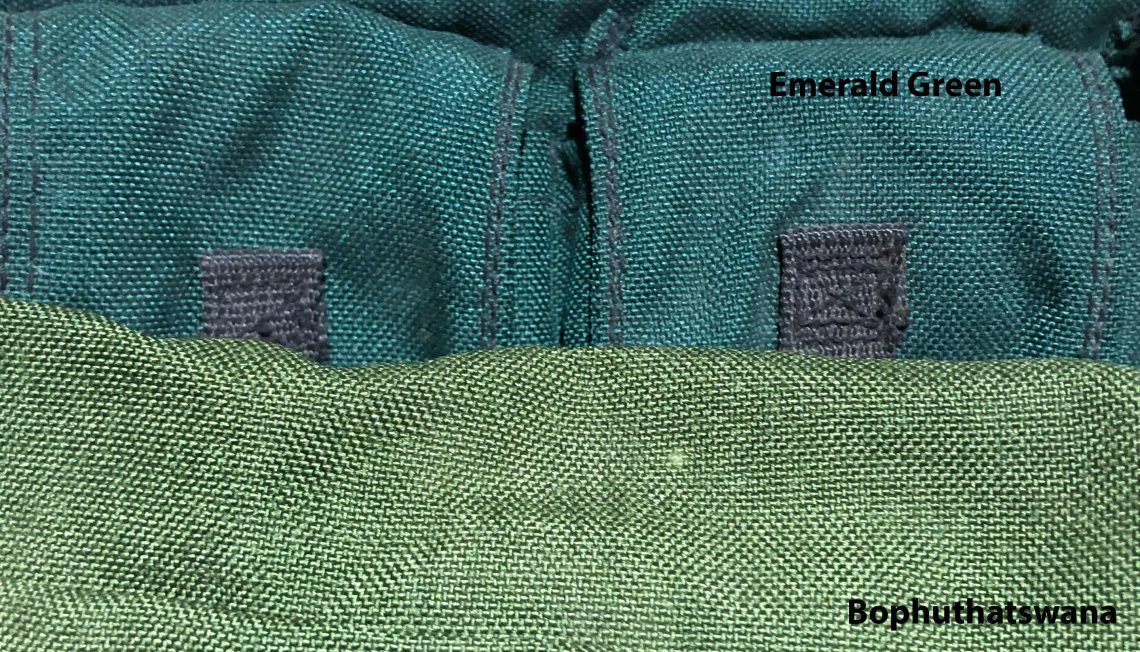 Bophuthatswana's green is yellower and brighter than the deeper, bluer emerald green.