These goretex parkas are meant to be reversible between Three Color Desert and Desert Night camouflage patterns. The goretex material is only used on the Three Color side; the Desert Night liner appears to be tafetta.
The grid pattern of the Desert Night camouflage was intended to confound 1st Generation night vision devices that the Iraqi forces were expected to have. In reality, it was hardly effective in that role, and the Iraqi forces had more advanced night vision equipment available to them.
Sample 1:
Day Three Color Desert side:
Night Desert side:
Tags:
Medium regular size.
Hood Fastener System:
There is a velcro-fixed tab system for rolling the hood and holding it in place.
Zipper: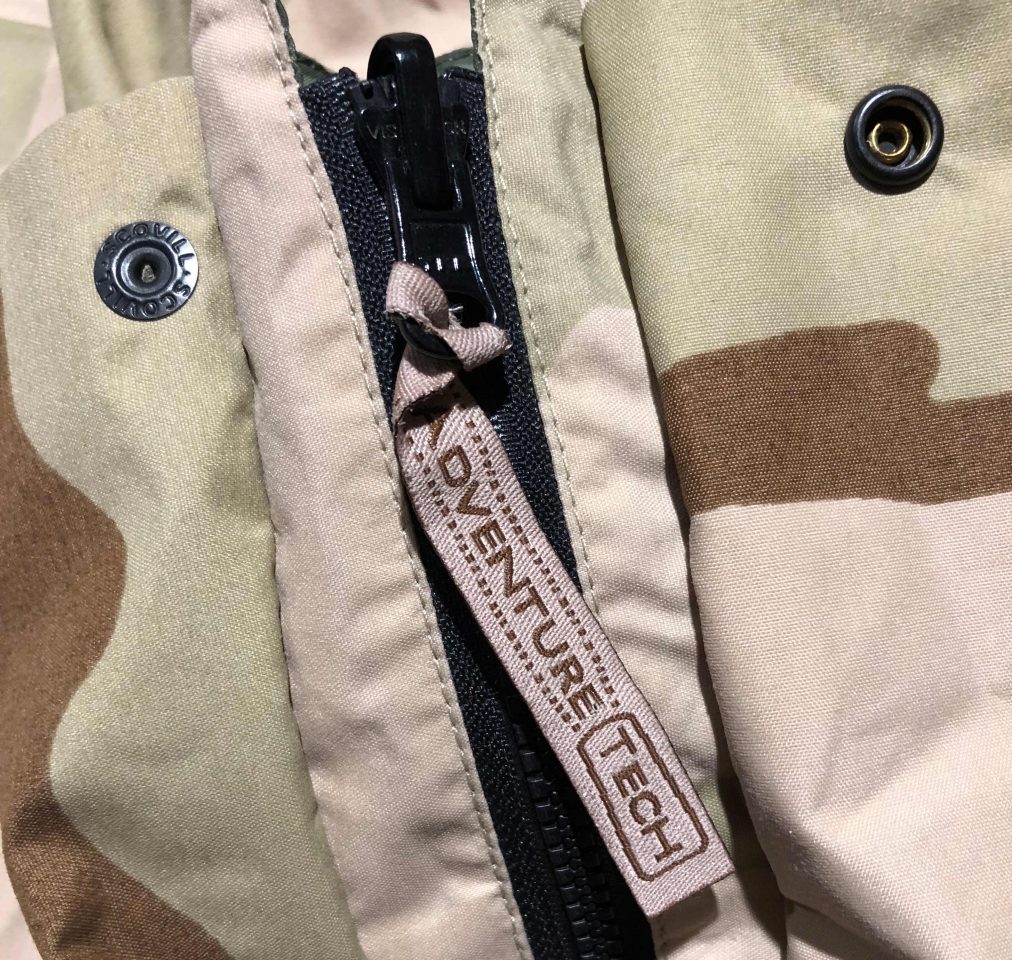 Zipper is reversible.
Sample 2:
No longer in collection.
Day Three Color Desert side:
Night Desert side: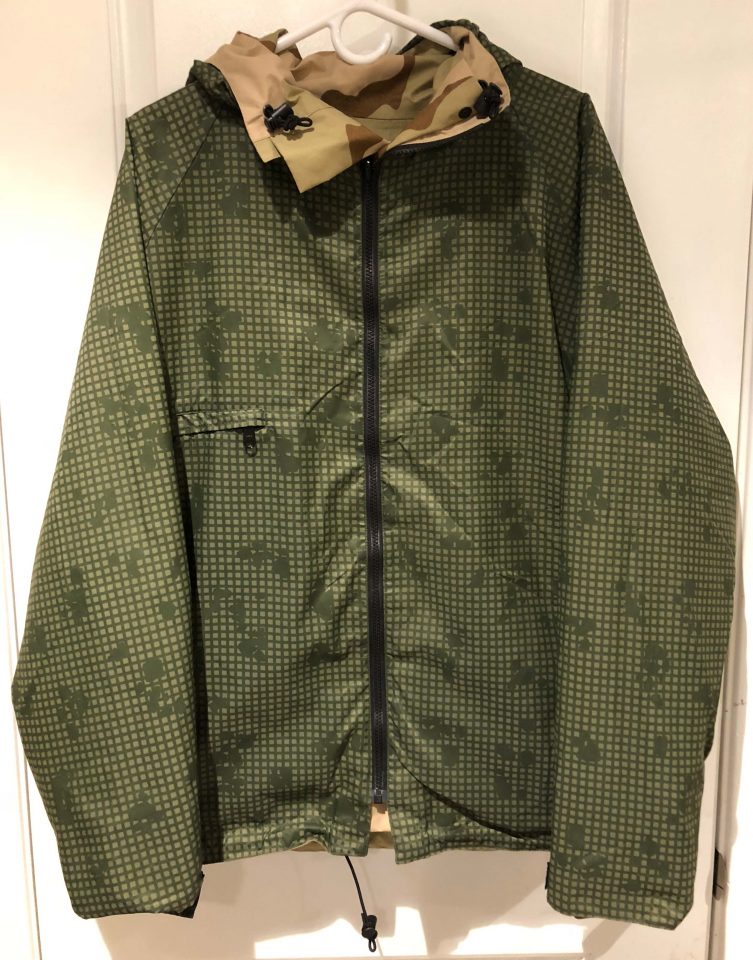 Tags:
XL size. Has different tag than sample 1.
Zipper: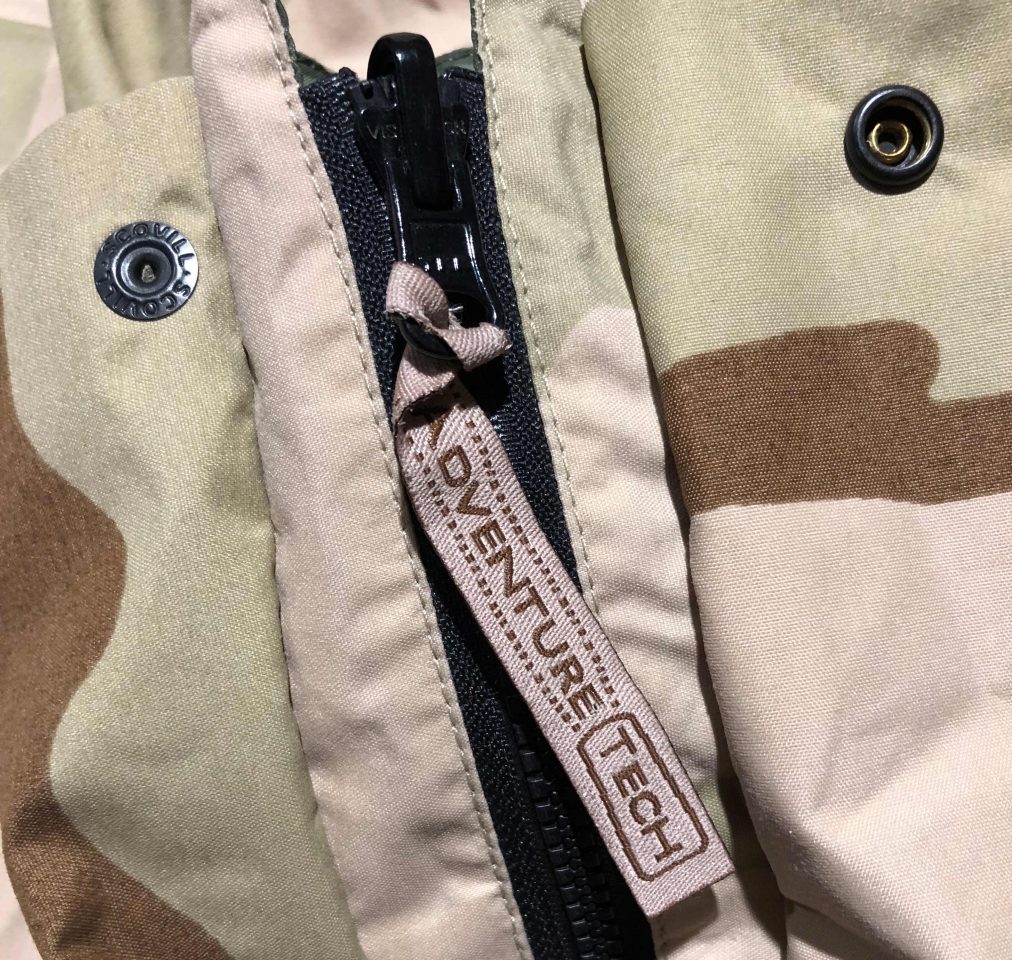 Usage Photos:
Adventure Tech reversible goretexes were first (?) used in Desert Storm (Gulf War 1) by Special Forces. Most of those had a solid khaki color, not 3 color desert camo like these. However this photo below, supposedly of a Delta Force operator, shows one being used in Gulf War 1.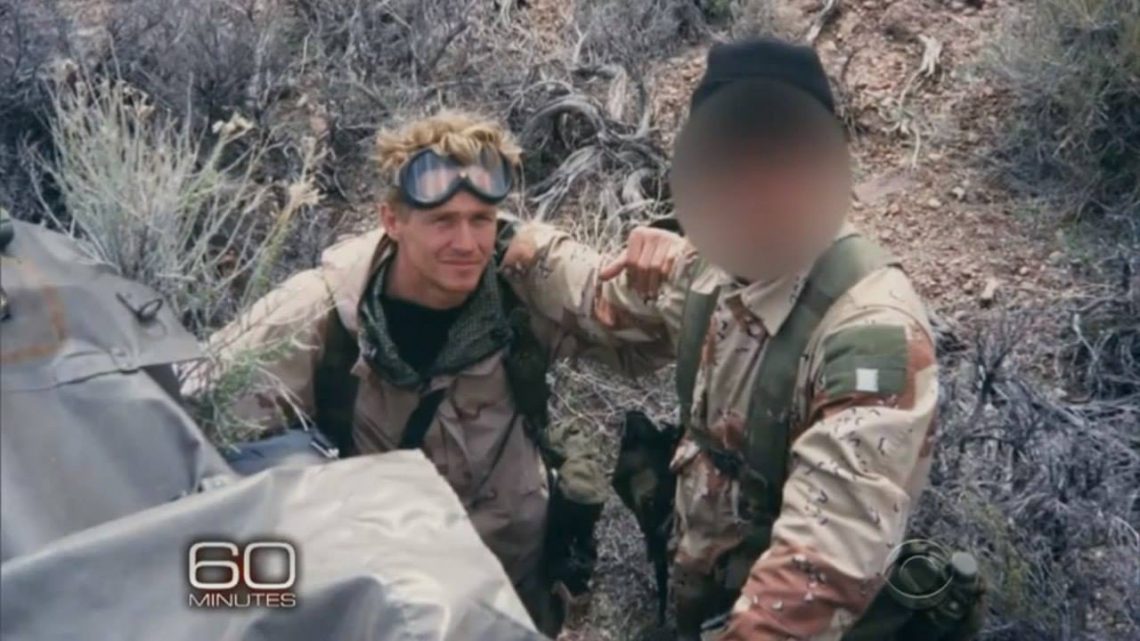 The same photo can be seen in this news broadcast that aired in 2013: https://youtu.be/Irov9I1imrc?t=42
The 3 color desert ones were used more often in the early 2000's at the beginning of the War on Terror, also by Special Forces (source: http://www.usmilitariaforum.com/forums/index.php?/topic/93309-desert-night-camouflage/page-2)
Tag URL Info:
The URL on the tag indicates that these goretexes were made after November 1998 based on the who-is data for adventuretech.net and adventuretech.com:
Adventure Tech no longer exists. The name appears to be a brand of Propper as of October 2008 (source: https://www.militarymorons.com/gear/clothes.2.html).