SADF Cut:
Jacket:
SADF cut, like "Egyptian" copy and 32 Battalion jackets. 
Pockets: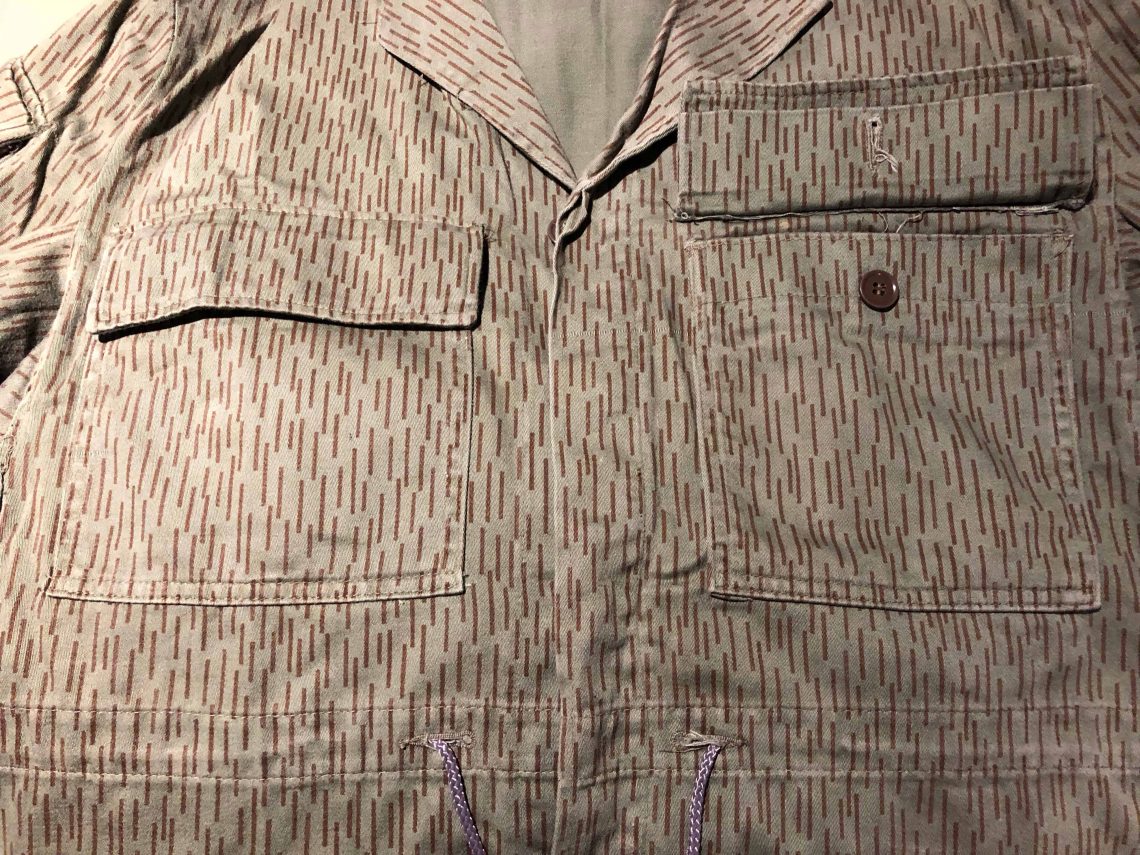 Arm Pockets:
Inside:
Tag: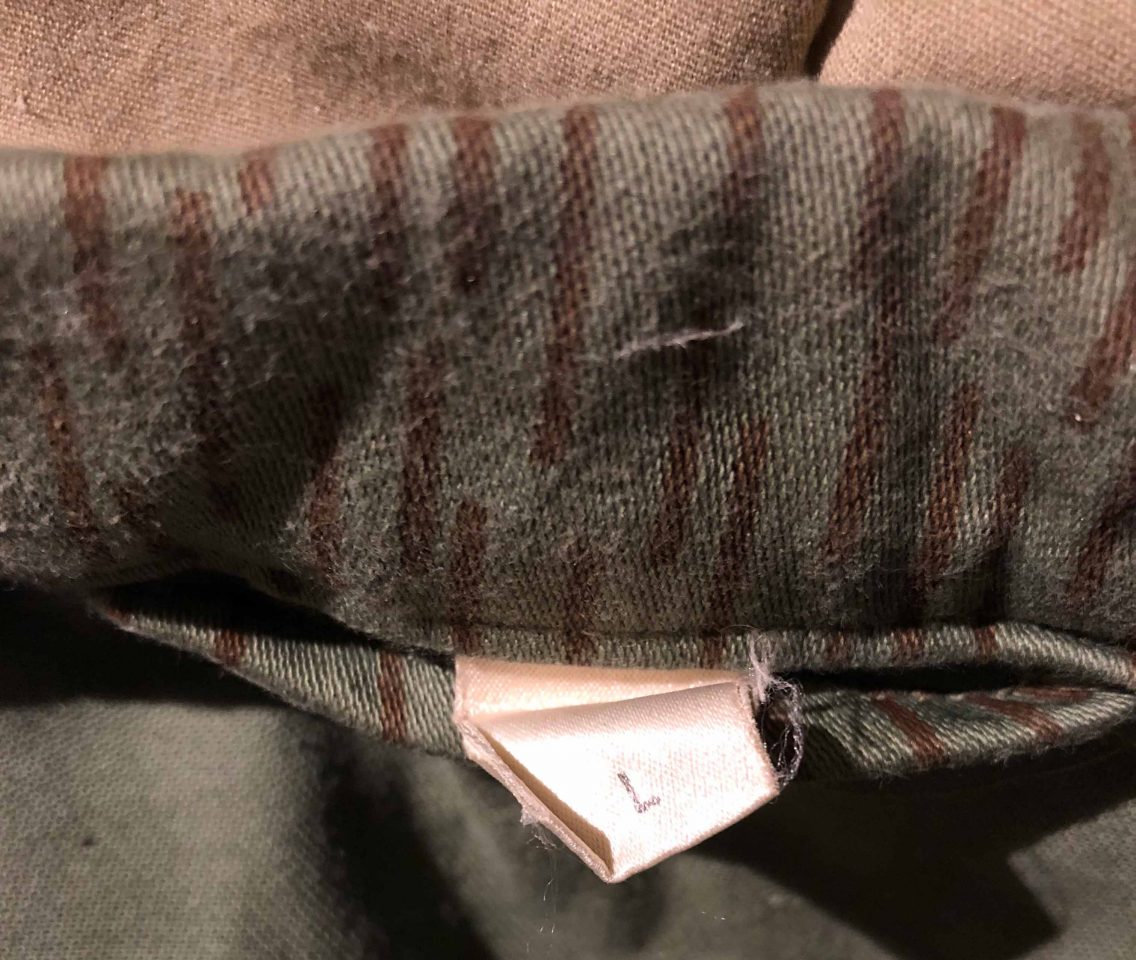 Large size.
Shirt:
Other Recce Copy camouflage items were made in this standard "SADF cut" with exposed buttons as well.
Pockets: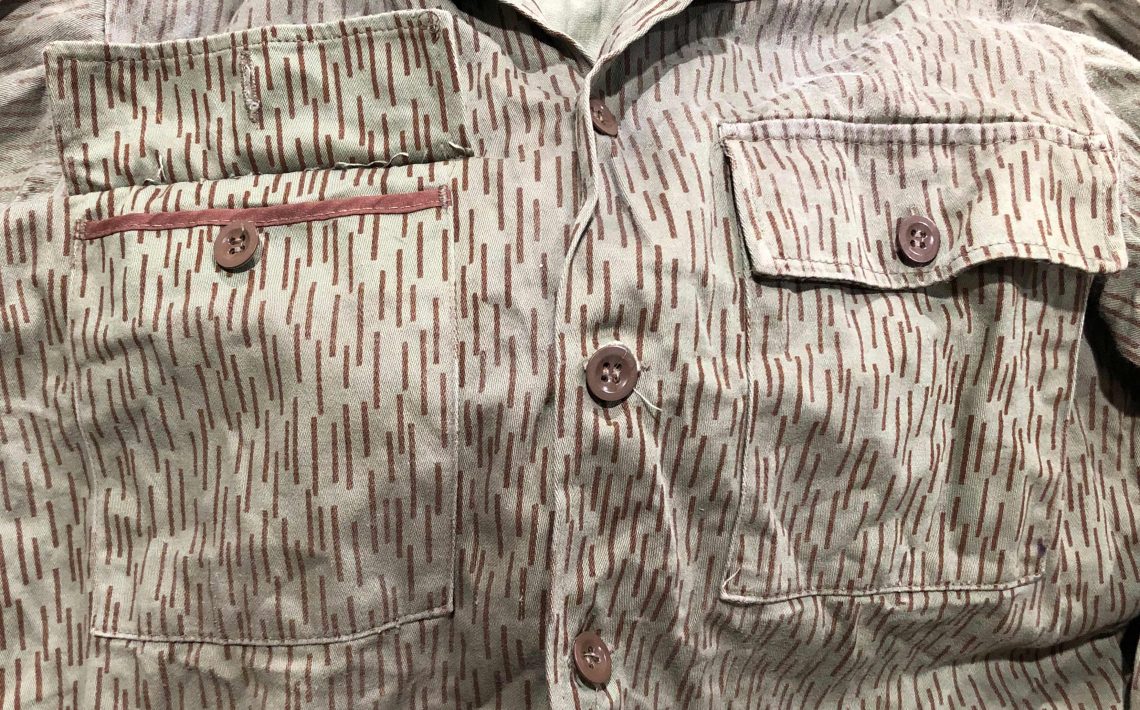 Has silky material on pocket lip like Berezka Spetsodezhda from the same period.
Arm Pockets:
Cuffs: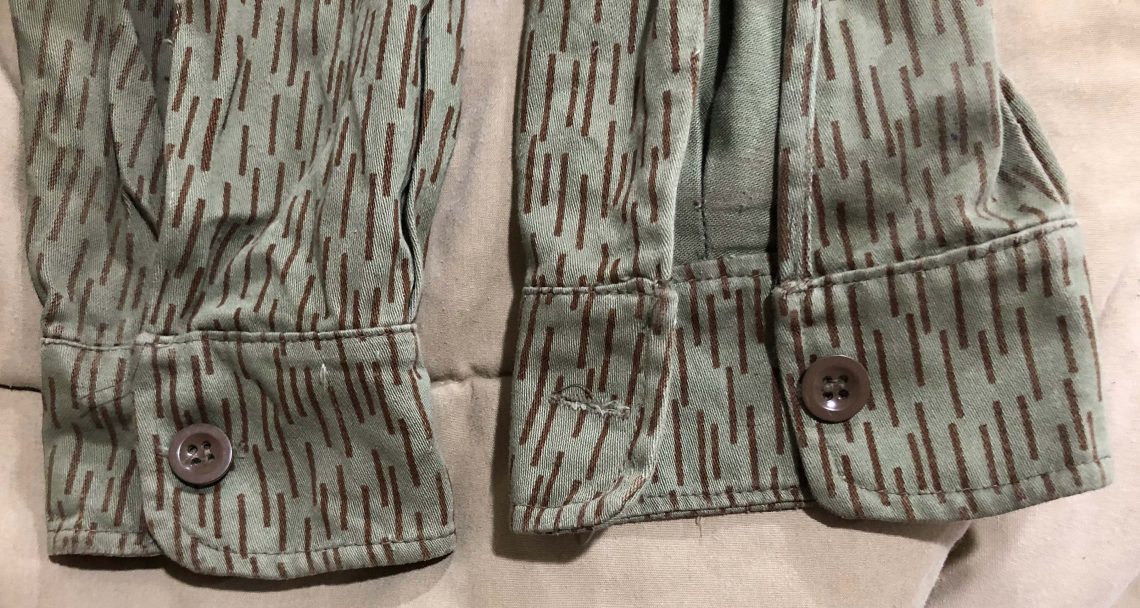 Tag: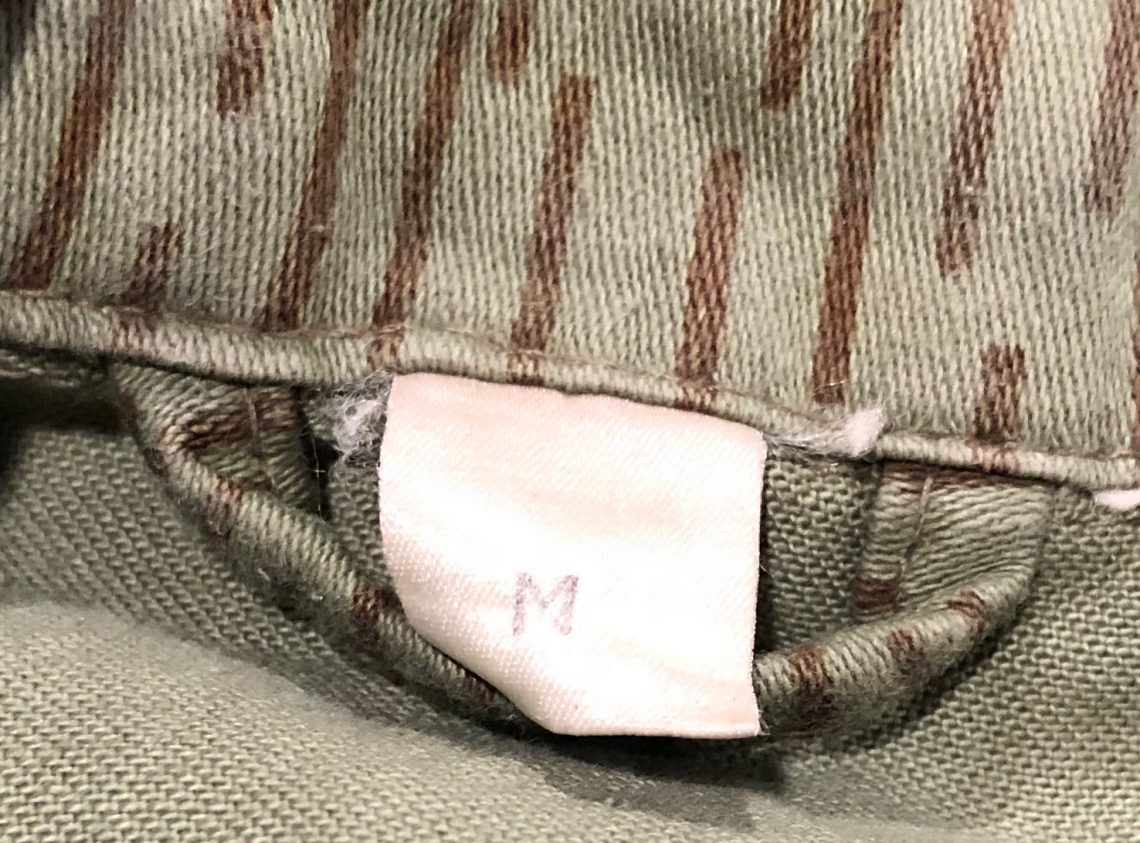 Pants:
Cargo Pockets:
Tag: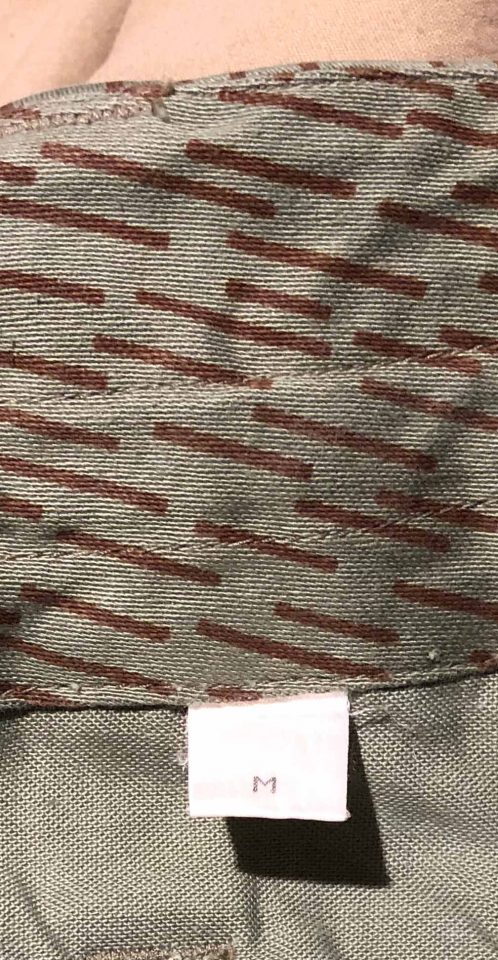 Medium Size.
Fly: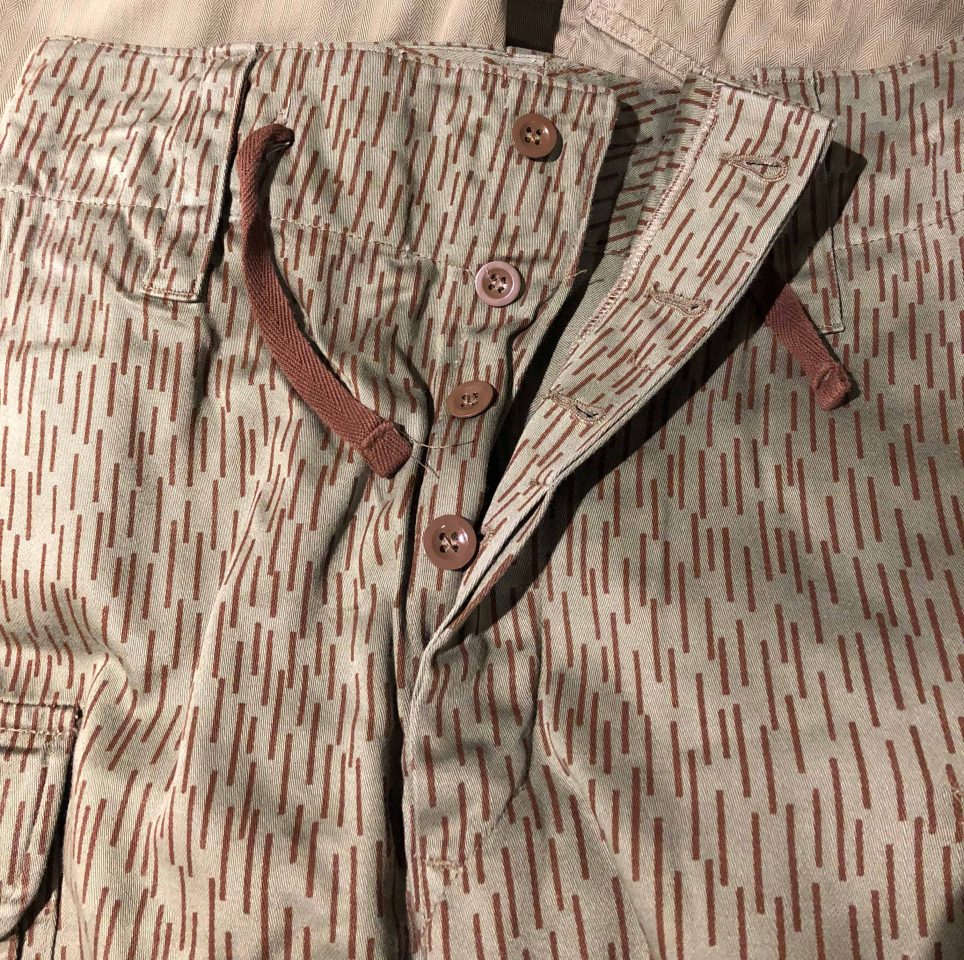 Hats:
Bigeard:
French "Bigeard"/"Kiko" style. Has a "lanyard" made of synthetic paracord-like material for retention attached to tail added by previous user to secure to button on jacket.
Heavy Cloth Bigeard:
This particular example was made from a similar heavy material as the "exact copy" shirt below.
Exact Copy:
Shirt:
Shirt 1:
Heavy, rough poplin material. Exact copy of Strichtarn bush shirt used by insurgents in Rhodesia, Angola, Namibia, and Mozambique. Shirt 1 was obtained together with the East German style pants below.
Shirt 2:
Button: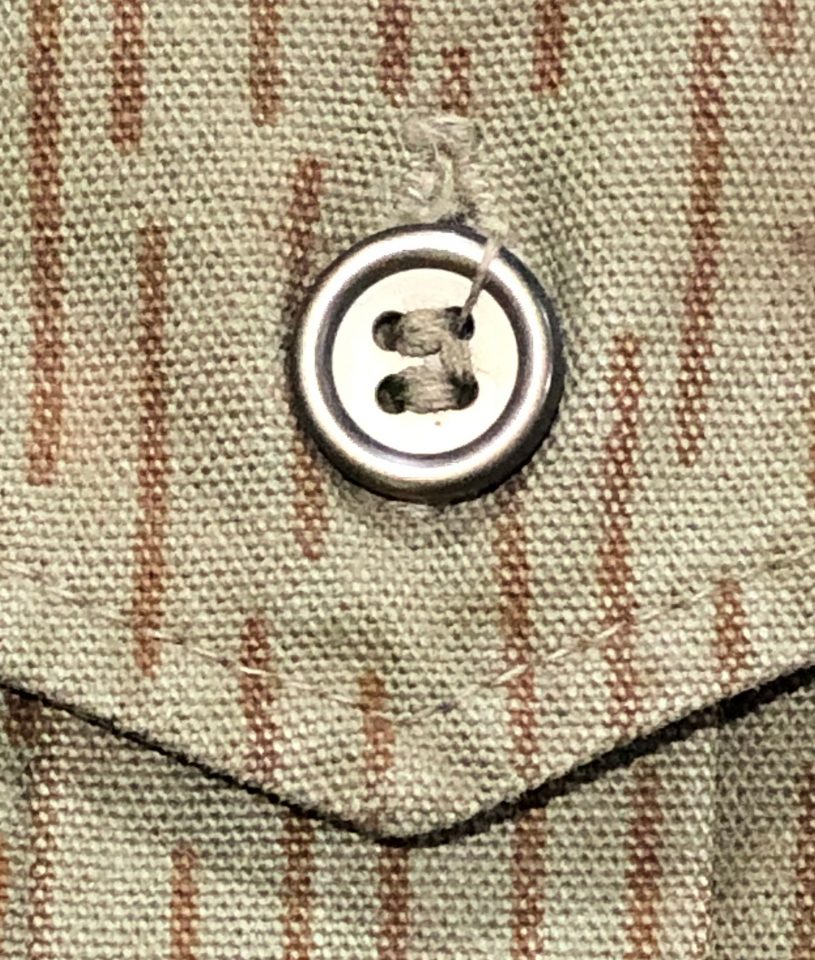 Same small, iridescent grey button as Shirt 1.
East German Style Pants:
Cut is a very close replica of real East German trousers, but in similar soft twill as SADF cut items. There is a small piece of DPM fabric (perhaps Tanzanian Recce copy?) tied to the left belt loop.
"Pointy Pocket" Pants:
Material appears to be similar rough poplin as the shirt.
Pockets:
Waist Pocket: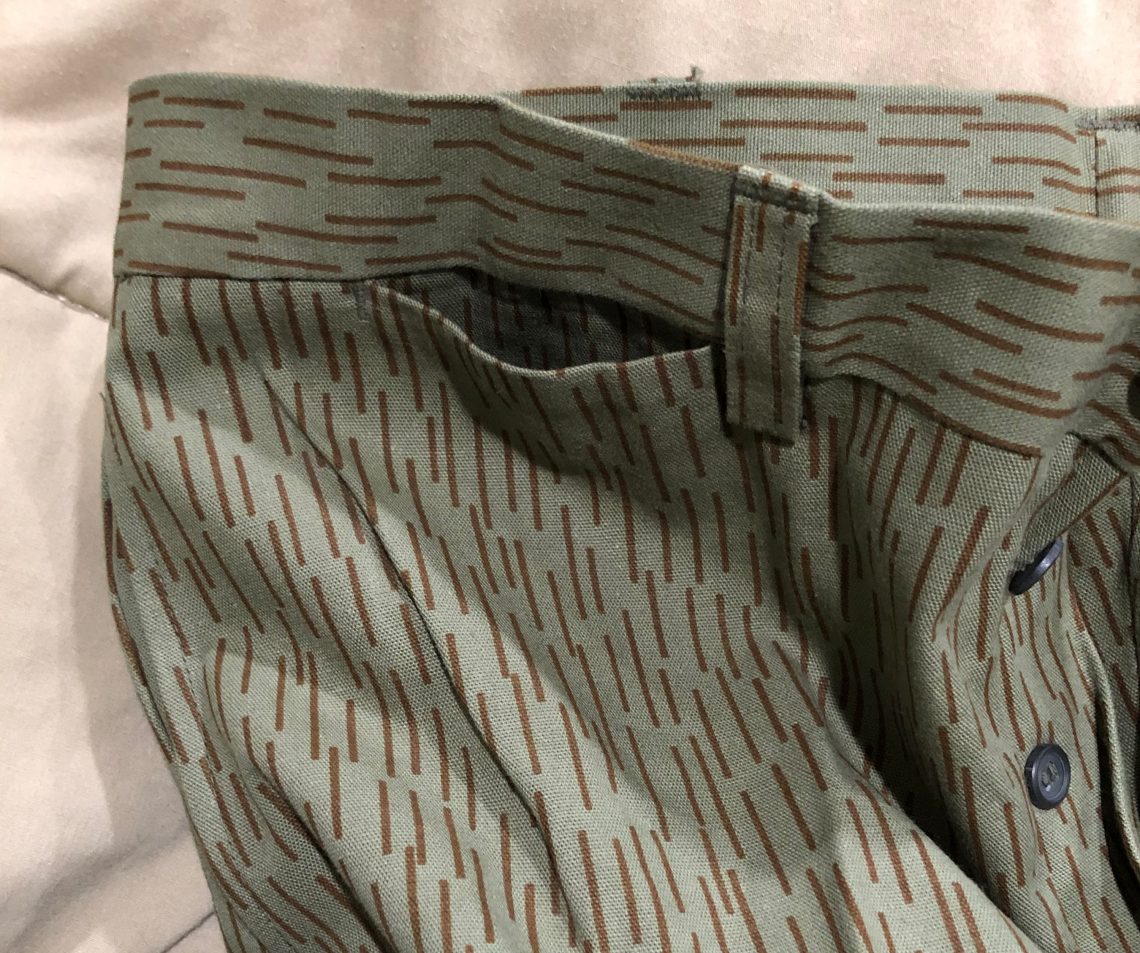 "Coin pocket" on waist.
Stamp: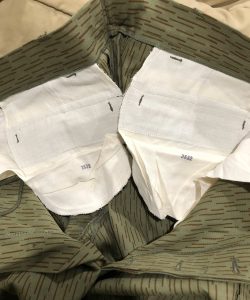 Stamp appears to indicate size (waist is first two digits, inseam is last two).
Exact Copy Hats:
Garrison Cap:
Similar soft twill as SADF cut items. "M" sticker for medium size. Real East German strichtarn side caps ("overseas cap", "pisscutter", "calot") were probably never made by East Germany (most East German sidecaps have been in cotton or wool solid colors since they were for dress and garrison duties, not field work). Appears to be duplicate of FRELIMO (Mozambique?) items here: http://iacmc.forumotion.com/t918-east-german-rain-pattern-side-caps
"Castro" Hat:
Cuban style billed hat.
Beret:
Comparison of SADF Cut Items with real East German Item: