The TAP 47/56 was the final version of the French TAP smocks. It did away with the impractical beaver tail and small slanted hand pockets of its predecessors, replacing the lower pockets with much larger and easier to manufacture straight square pockets. It retained the loose cut, snaps, and zippers of previous TAP smocks. The 47/56 model was primarily in the Algerian War by French paratroopers and commando units, but was also used in small numbers by a variety of other countries, including Israel, South Africa (very limited Recce use due to training exercise in France; photo [page 32] and info from Recce: A Collector's Guide To The History Of The South African Special Forces by Matthysen, Kalkwarf & Huxtable [ISBN 13: 9781920143411]), and US LRRP, often from contact with French forces.
Sample 1:
This jacket was given to the Israeli Defense Forces (IDF) for their paratroopers in the 6 day war (1967).  Very faded likely due to Israeli service in the desert.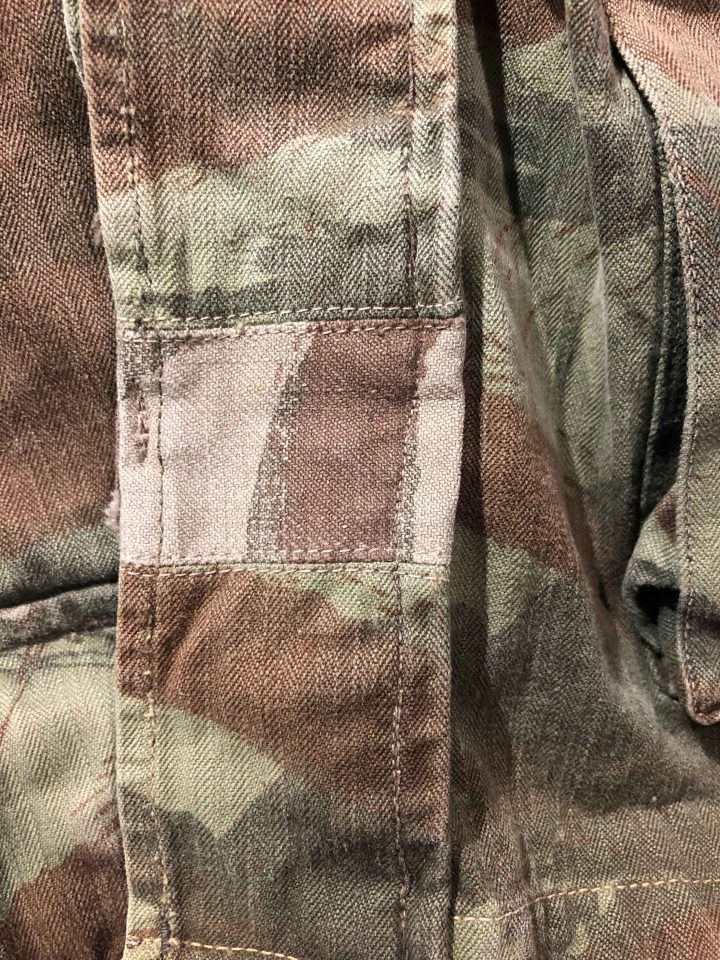 Has repair made from older twill material.
Pockets:
Like other TAP smocks, the pockets are secured by metal snaps and there are vertical zipper pockets under the upper pockets.
Cuffs: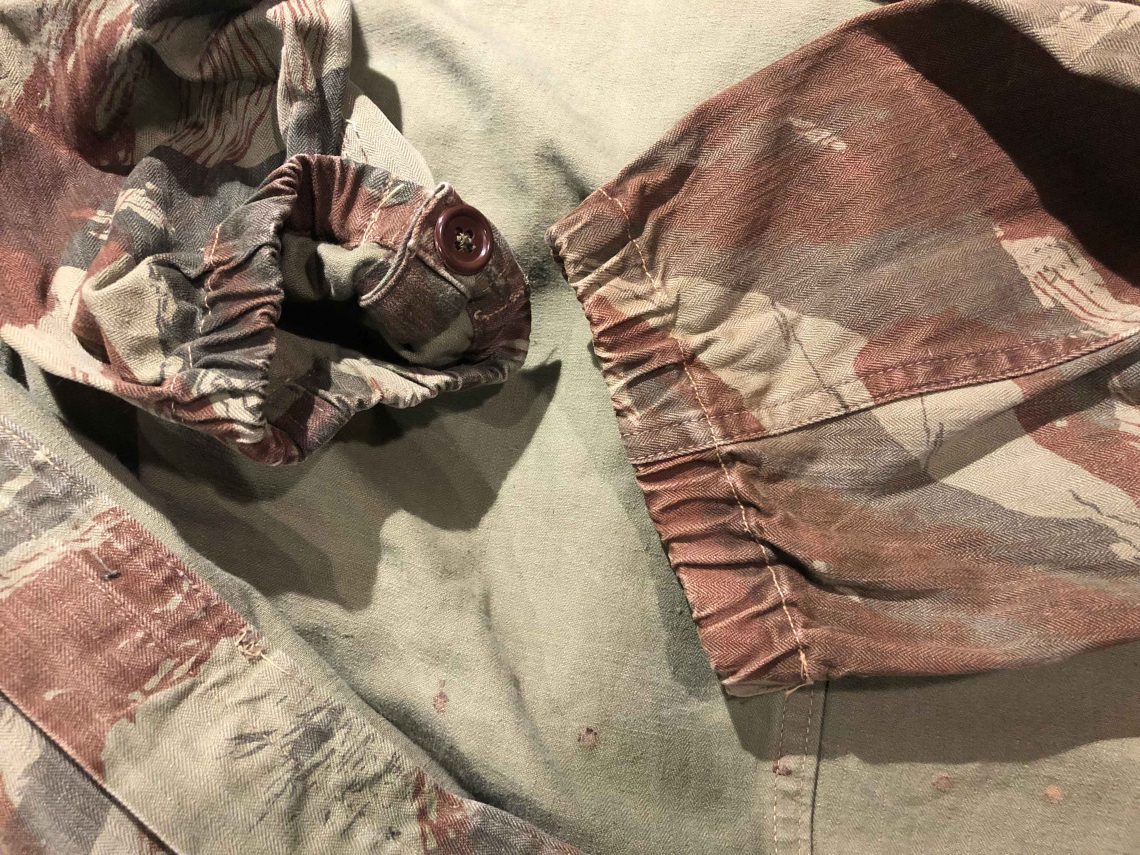 Unlike earlier French smocks, the cuffs are elasticated.
Stamps:
Typical Hebrew language IDF Stamps on inside and outside above left chest pocket (as worn).