Nieswadony Grouping:
P41 #1:
Rounded pocket and stamped name above pockets indicates post-WW2 issue. Rounded pocket P41's are sometimes called "P47". Found starched and pressed.
Herringbone twill (HBT) was chosen for its resistance to tearing (source: https://books.google.com/books?id=FCTDCwAAQBAJ&pg=PT29&dq=hbt+rip&source=bl#v=onepage&q=hbt%20rip&f=false; click blue mark by scroll bar), and its ability to prevent rips from spreading (source: https://www.wwiiimpressions.com/collections/uniform-herringbone-twill-m1941), like a precursor to ripstop that would be common in more recent uniforms.
Buttons:
Stamps:
P41 #2:
This jacket was worn more than the one above. Found starched and pressed. Perhaps this was the "field" uniform while the other was for "inspection".
Cuffs: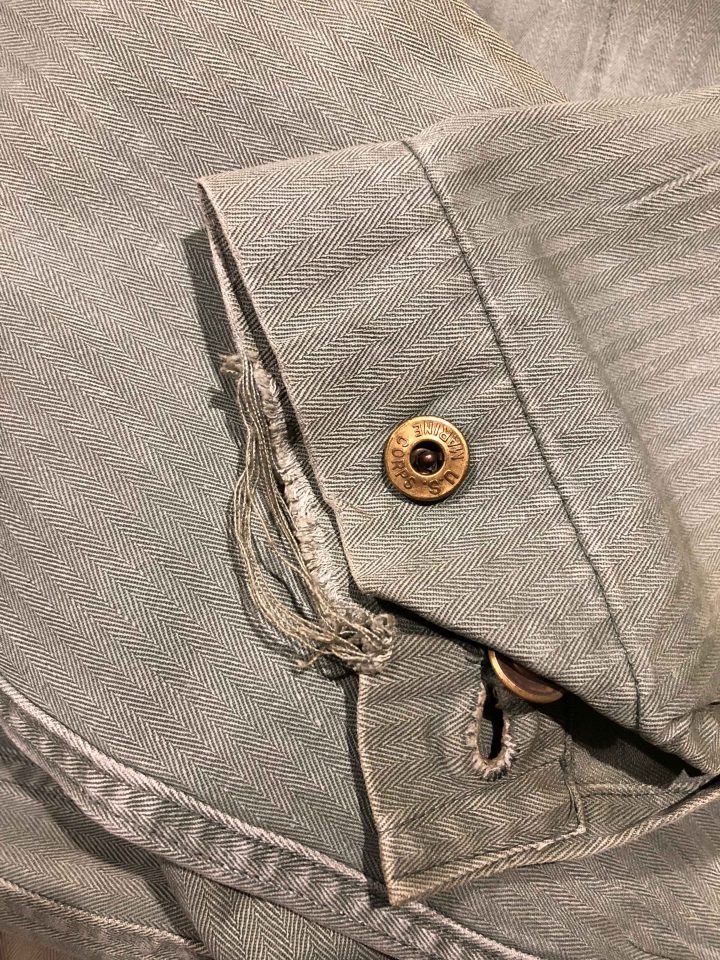 Markings:
Collar area: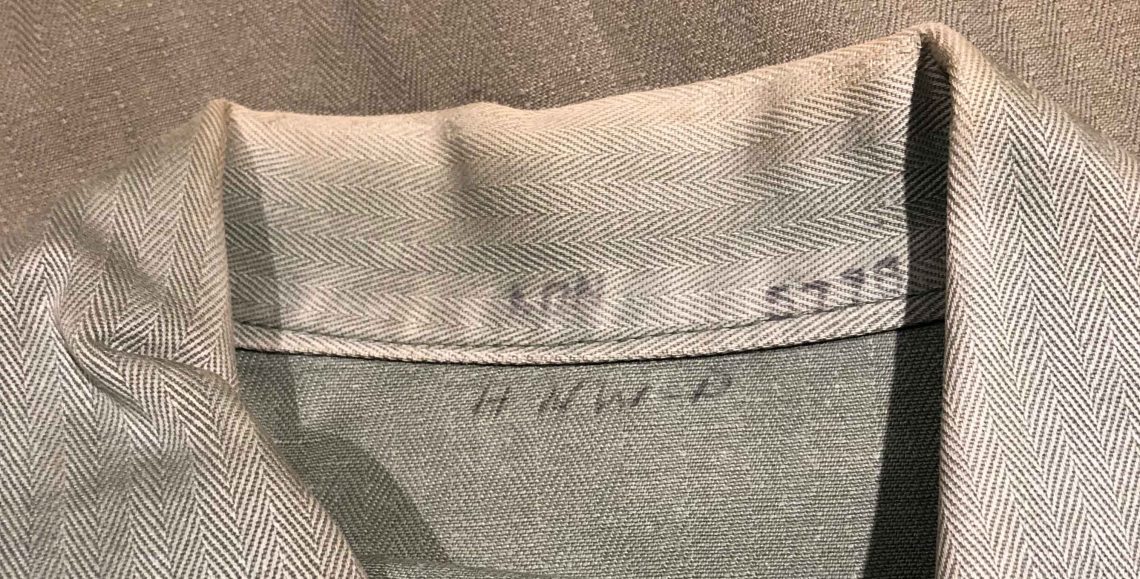 P44 #1:
Modified for hunting with "poacher's pocket" on back.
Stamps and Markings:
Name stamped above pockets like above P41's.
Other Examples:
Unmodified P44 Jacket #2:
This P44, like most P44's, was likely used in Korea since it arrived too late to be used in WW2.
Stamps:
Name written on inside back in marker. Contract 47257 was to S Rosenbloom, Inc. of Cambridge, Maryland and dated between January 22, 1945 to April 1945 (source: http://www.usww2uniforms.com/USMCquery.html).
Inside:
Buttons: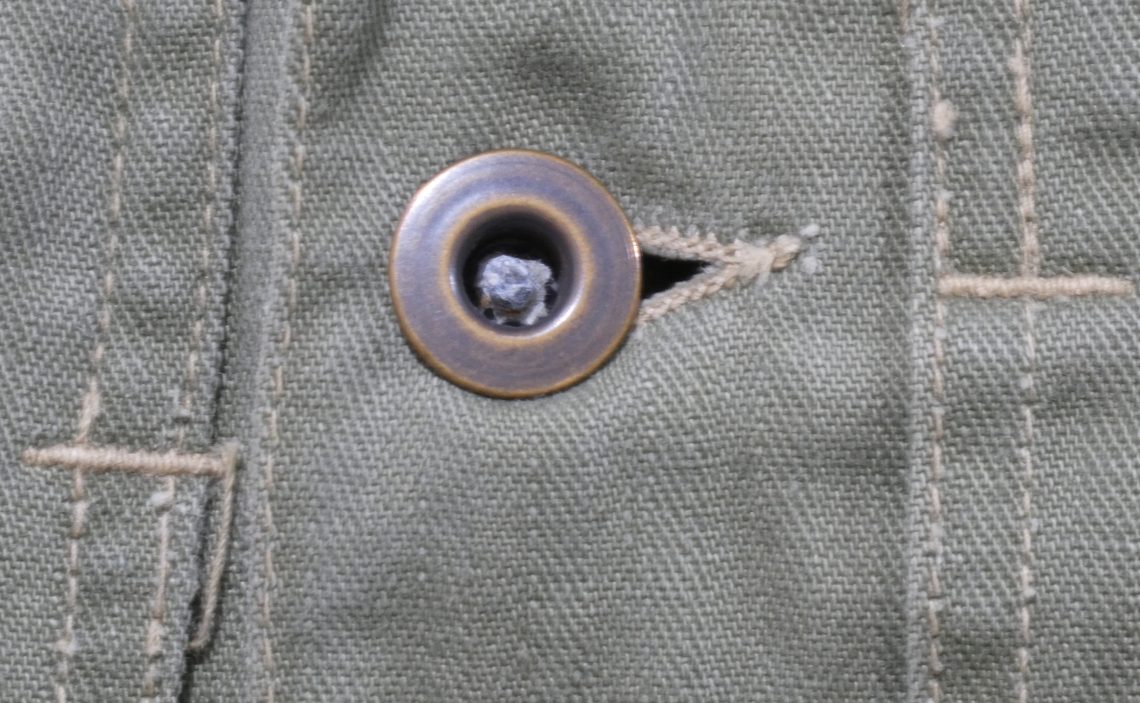 No markings on buttons. There are buttons behind the collar on the back as if to attach a hood.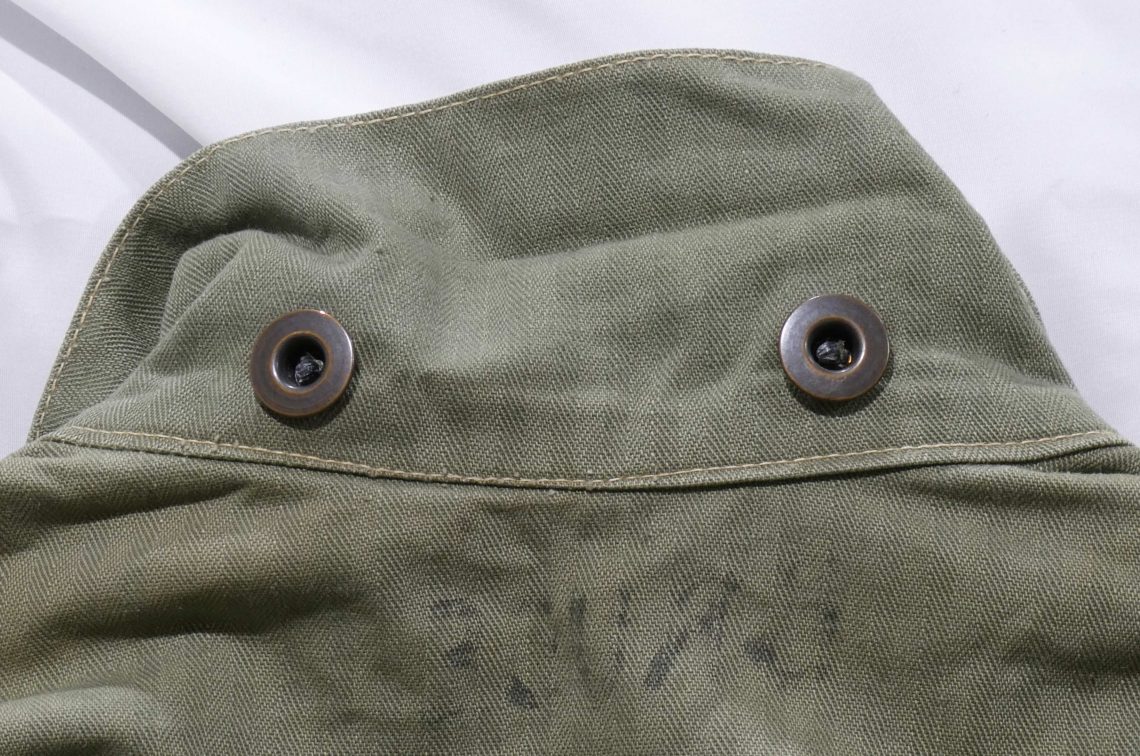 Unmodified P44 Trousers:
This particular example was actually used in the field so it is very faded. Same type of brass US Marine Corps buttons as seen on Nieswadony items and modified P47 below.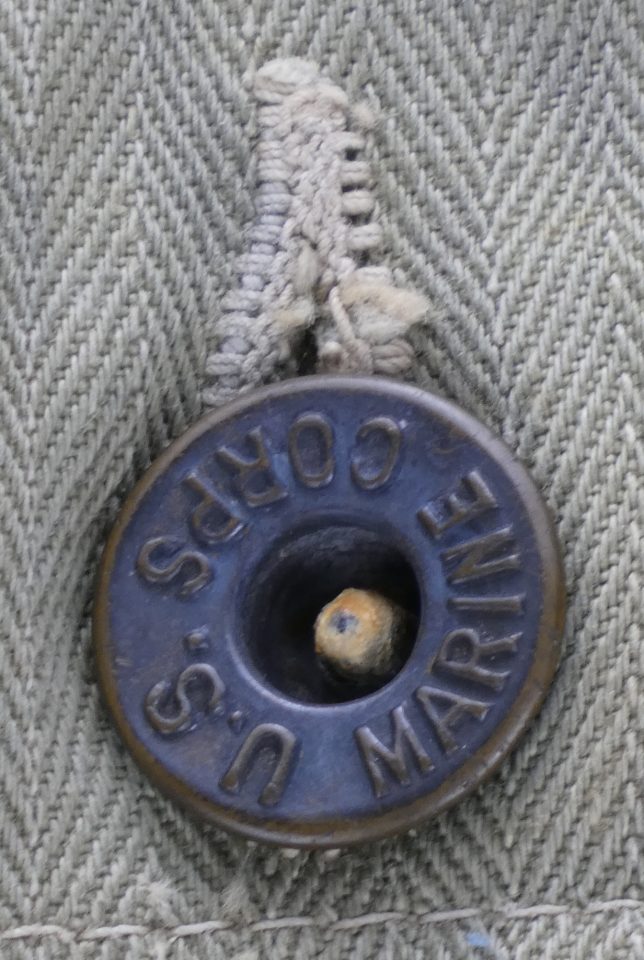 Modified P47:
Some P47's were modified by removing the lower pockets so they can be comfortably tucked in for garrison duty.
Stamps and Markings:
Buttons: