Sample 1:
Similar nylon weight and ALICE fixlock clips as Niemoller webbing. No map pocket on back.
Magazine Pouches:
The cloth strips inside the magazine pouches are not long enough to reach bottom. They are probably only there to keep magazines inside.
Holster:
Shoulder Straps: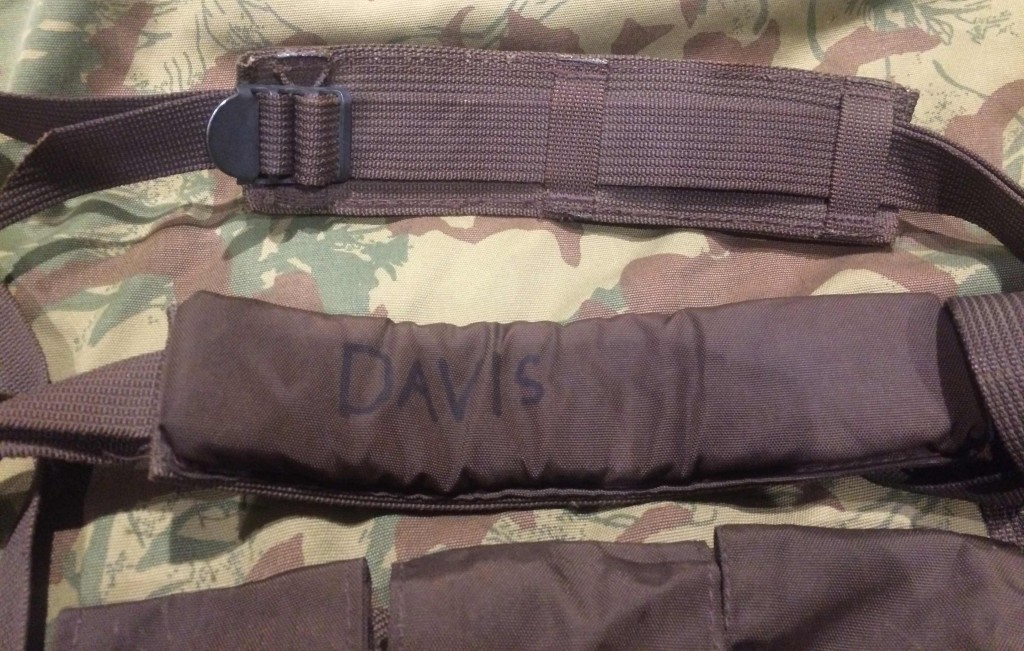 Sample 2: Unknown Bateleur 90
The Para Fox chest rig was the direct inspiration for the Bateleur 90 Parabat chest rigs. These also included an integrated holster. The example below is of unknown origin and has a similar dark color, but softer, lighter weight Cordura:
Usage Photos:
Mainly used by SADF Parabats (parachute brigades), particularly 44 Parachute Brigade (source: http://iacmc.forumotion.com/t5635-44-para-brigade-chest-webbing).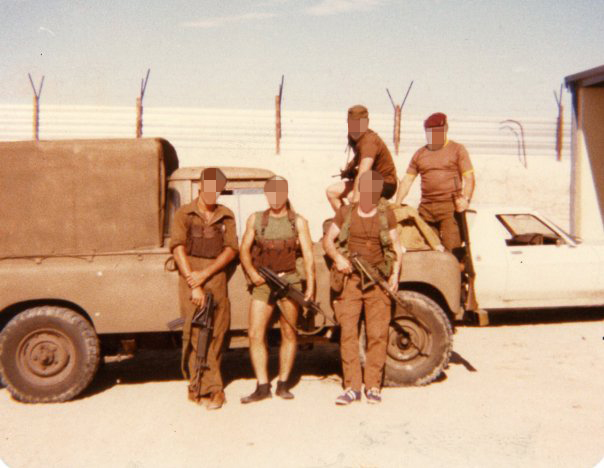 Reenactor Photo:
The above photos are reenactors from http://combat2525.blog.fc2.com/blog-entry-228.html?sp. Be careful with social media sources; this image with a filter has been circulating around Instagram and similar sites with dubious text!