Sample 1:
Captured in Angola by 32 Battalion officer. From same grouping as "Libyan Rhubarb".
Sample 2:
Shirt has covered buttons and no epaulettes. Made from same material as Sample 1. The cut is the same as the "Version B" jacket for the Avispas Negras ("Black Wasps", Special Forces) seen here: https://cuba-militaria.org/avispas-negras/. Cuban Special Forces, then known as Tropas Especiales, from the Ministry of the Interior starting in 1975 and the Ministry of Defense starting in 1986, fought in Angola until 1988, when they were combined. They left in 1989 (source: https://cuba-militaria.org/avispas-negras/).
Collar:
Has markings from a pin.
Pockets:
Buttons are covered to prevent snagging on brush? Left pocket (as worn) has slot for pen at top of flap on side of jacket opening. There is no internal pen pocket.
Button: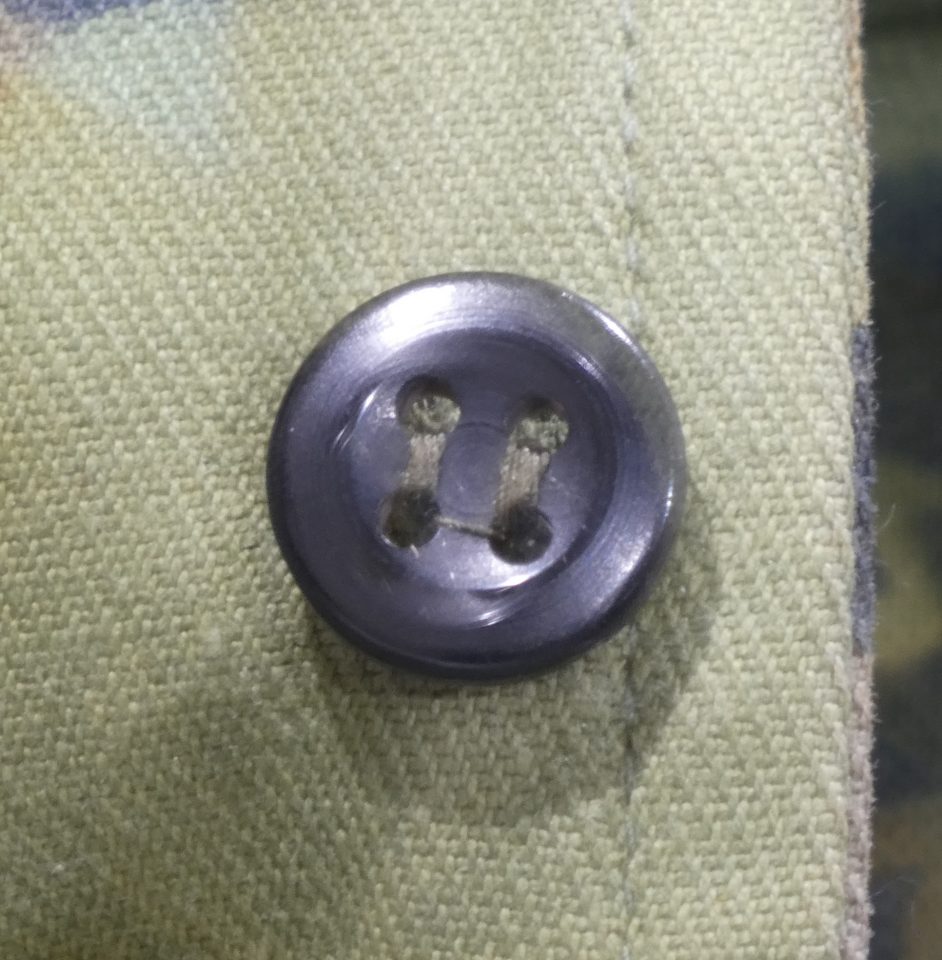 Tag: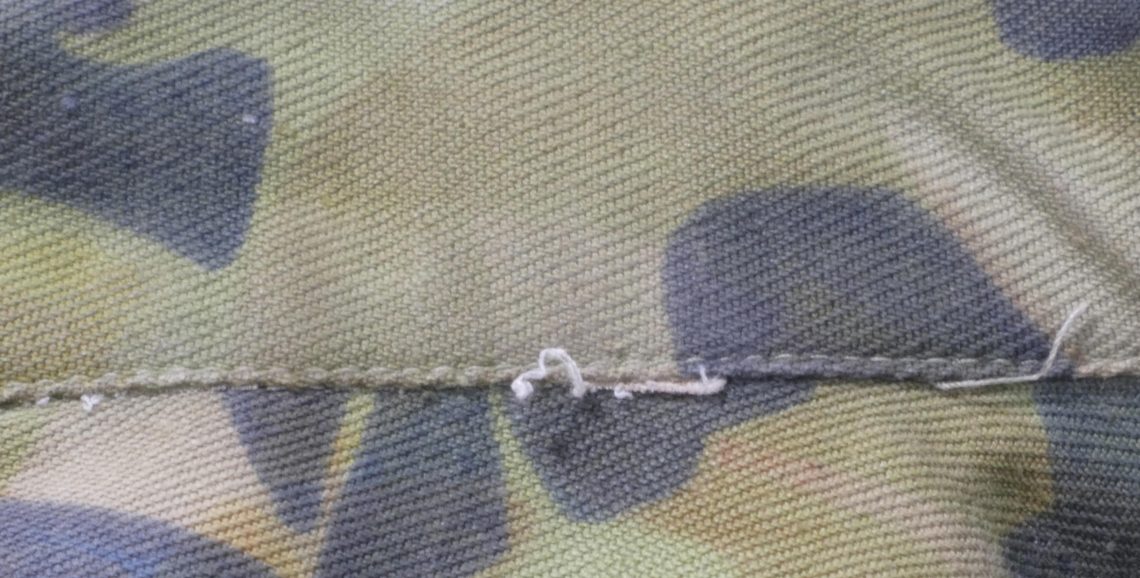 Tag removed, but would have been at collar.
Inside: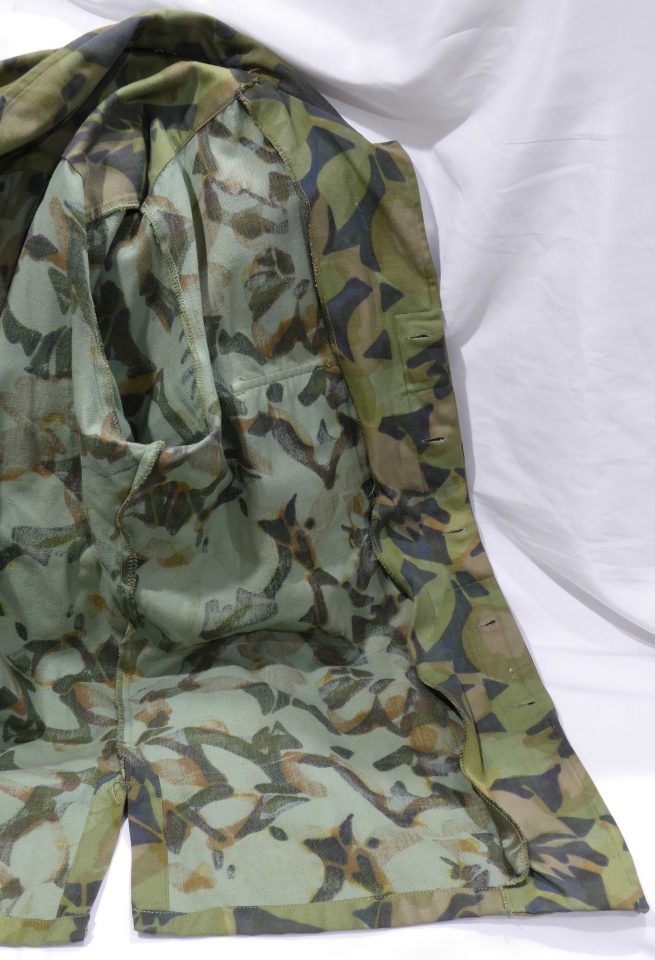 Material also bleeds through to the back.