Sample 1:
2 chest pockets with buttons, 2 arm pockets with velcro.  TTSkO is "oxblood" color (dark brown/purple).  Seller says this jacket was obtained in Kosovo.
Inside:
Inside liner is KZS camo.  Also has holster on left side for Makarov pistol with lanyard. 
Stamp: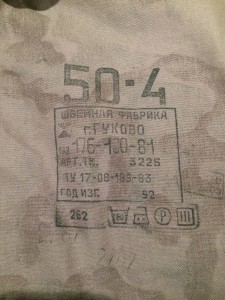 1992 date.
Color Balanced Swatches:
Sample 2:
Jacket:
Jacket has suspender slots and sew-on shoulder board attachment points instead of epaulets.  Fabric color is browner than Sample 1.
Has podvorotnichok undercollar sewn on.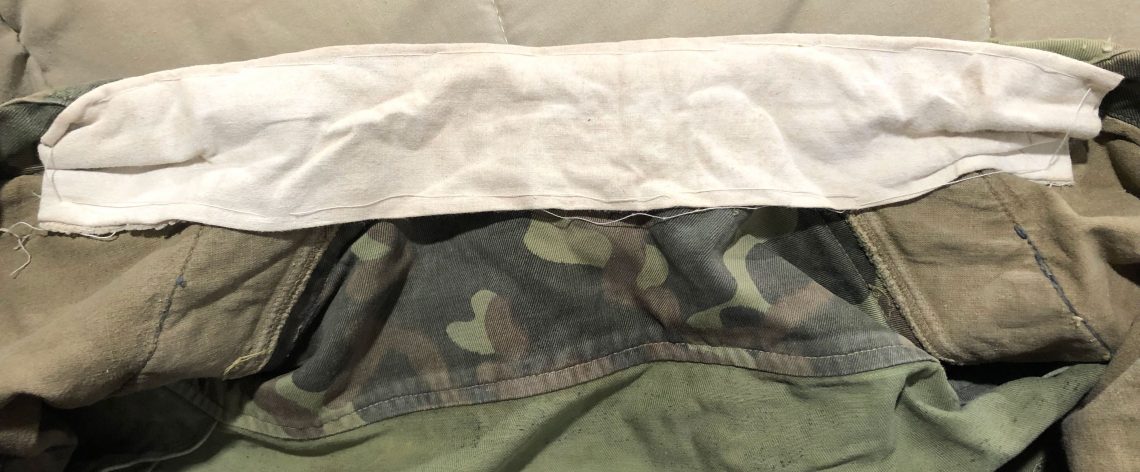 Insignia:
Shoulder Pockets: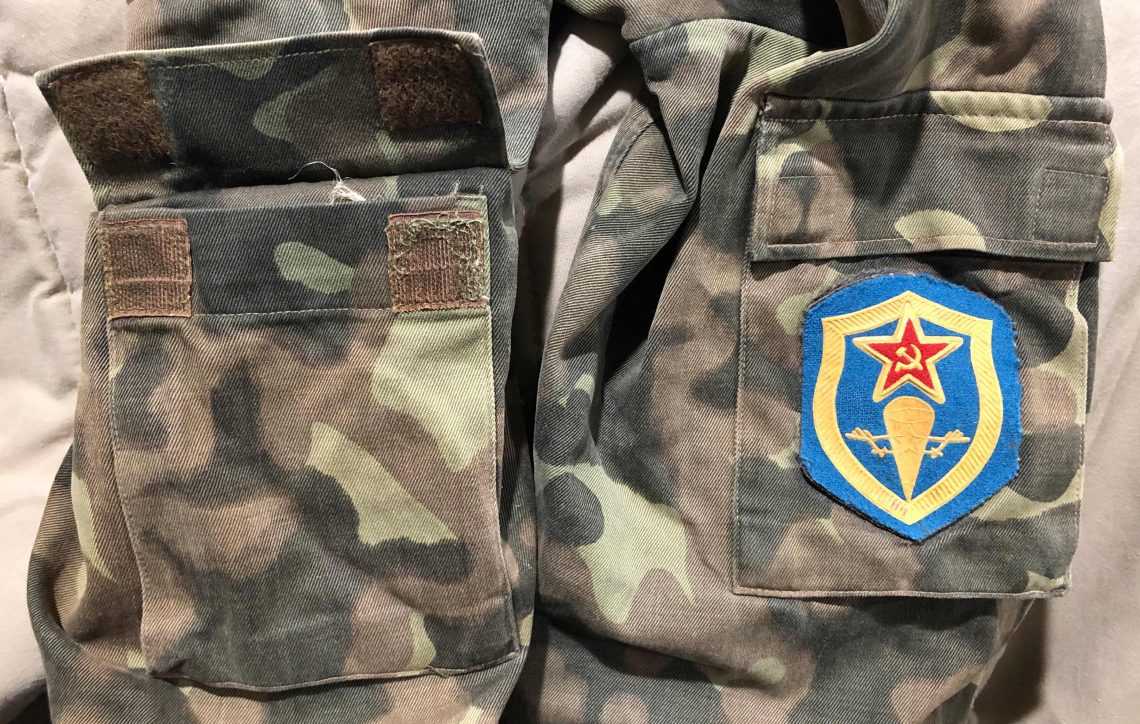 Velcro closure, like other Afghankas.
Shoulder Boards:
Sew-on shoulder boards are not removeable.
Suspender Slots:
Pass-through suspender slots.
Stamps:
1987 dated. 
Button: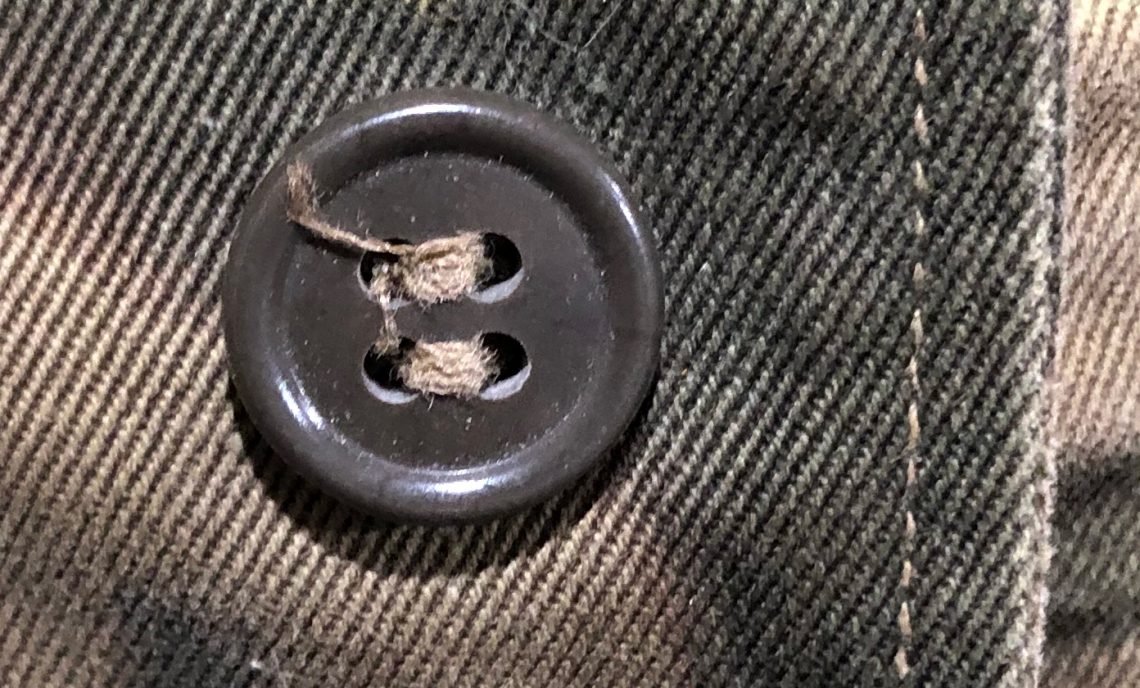 Trousers:
Trousers came with the above jacket , though they are the winter type (refers to cut), as seen by the very high waist, and have no markings.
Waist:
Reinforcement stitching on inside. Nothing legible on tag. Has waist adjustment tabs on the back.
Pockets: