The Bundesgrenzschutz (BGS) was West Germany's border guard force. While nominally a police force due to early Cold War limitations against West German re-armament, they had a distinctly paramilitary, almost Wehrmacht-like, appearance until the 1980's, since they were expected to be the first responders to a potential Soviet invasion and to act as light infantry in such a case. Their distinctive camouflage uniforms were a reprint of the WW2 Sumpfmuster pattern, albeit in slightly different colorway. Despite the helmet's associations with the Nazi past, the BGS also used the Stalhelm design for a time.
While the BGS's role and appearance was a product of Cold War tensions, they were a source of controversy in Germany, particularly in the 1960's when a new generation started to re-examine the Third Reich period.
Eventually, a series of press scandals due to them being a paramilitary police force combined with their Wehrmacht-like appearance caused the BGS to transition to a more civilian, actual police-like role.
They officially changed its uniforms to a more civilian appearance in 1976, though the stalhelm was still used until the mid-1990's (source: https://wwiiafterwwii.wordpress.com/2016/04/10/wwii-equipment-of-the-bundesgrenzschutz/).
Social and historical information about the BGS from: https://escholarship.org/content/qt6hr297n8/qt6hr297n8.pdf?t=pamvak
Sample 1: 1968
Arm pocket was removed.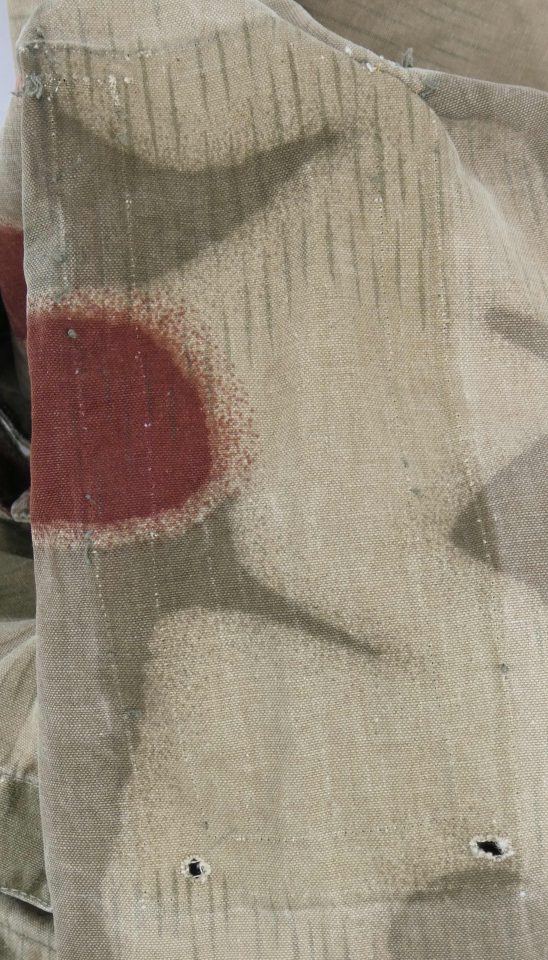 Tags:
1968 date.
Collar: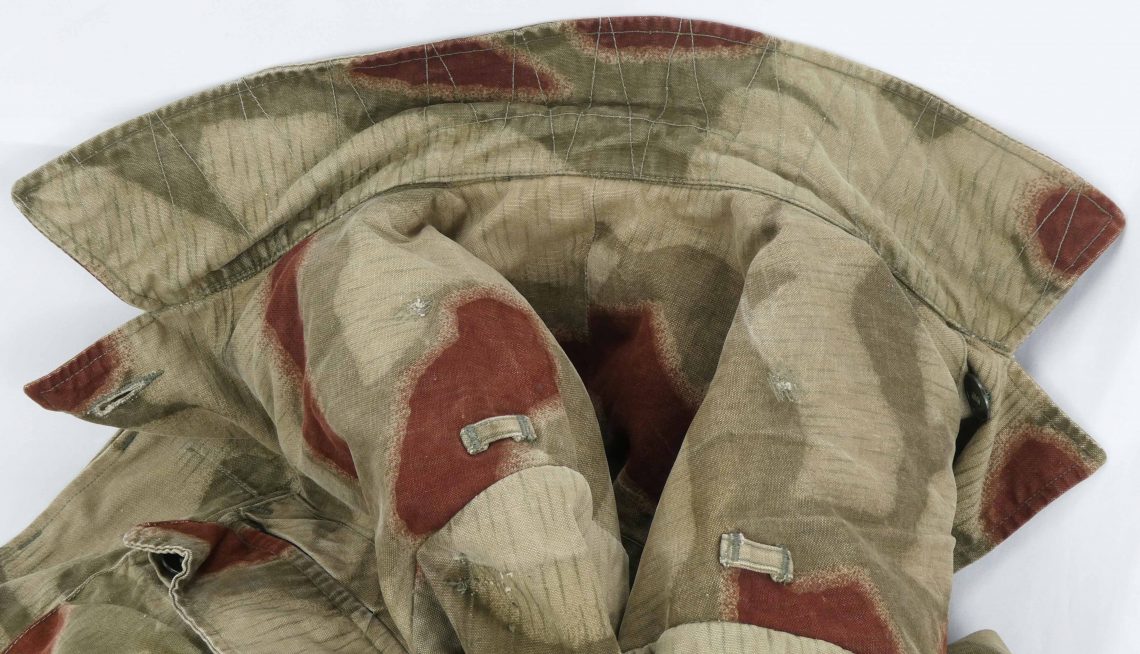 Inside: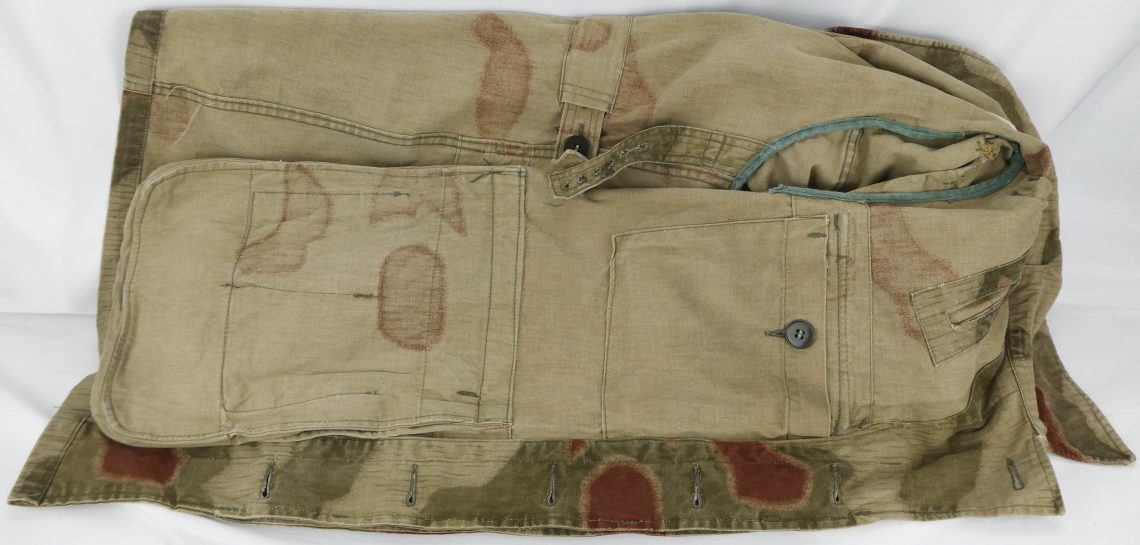 Upper Pockets: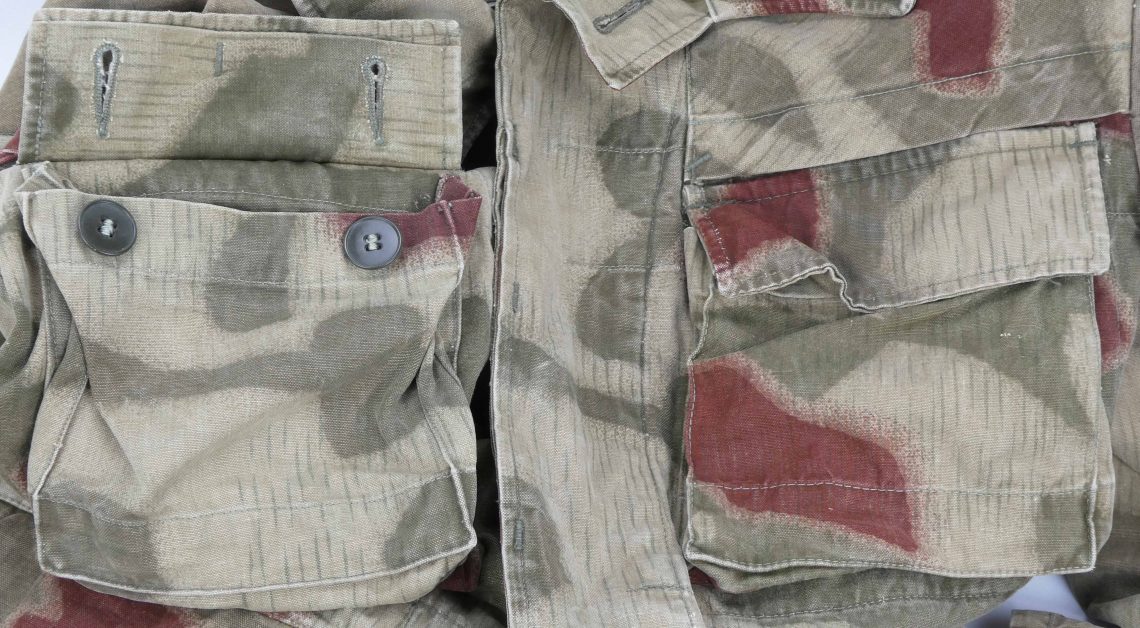 Lower Pockets: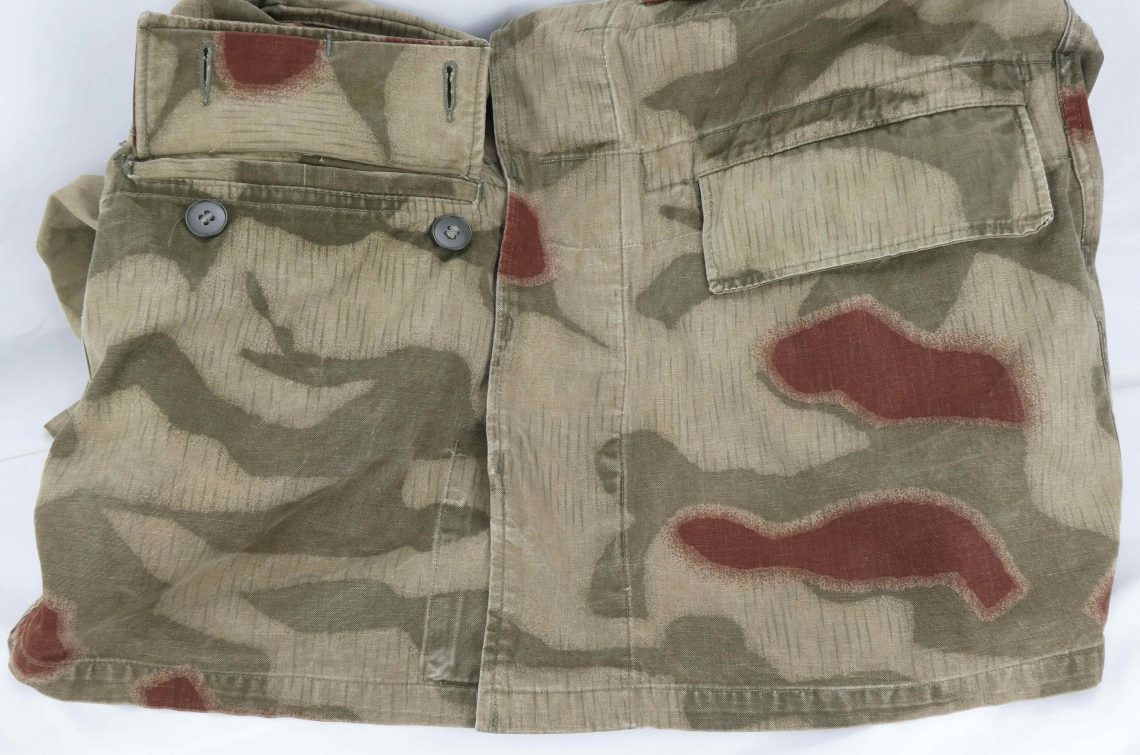 Inside has pocket loops.
Elbow: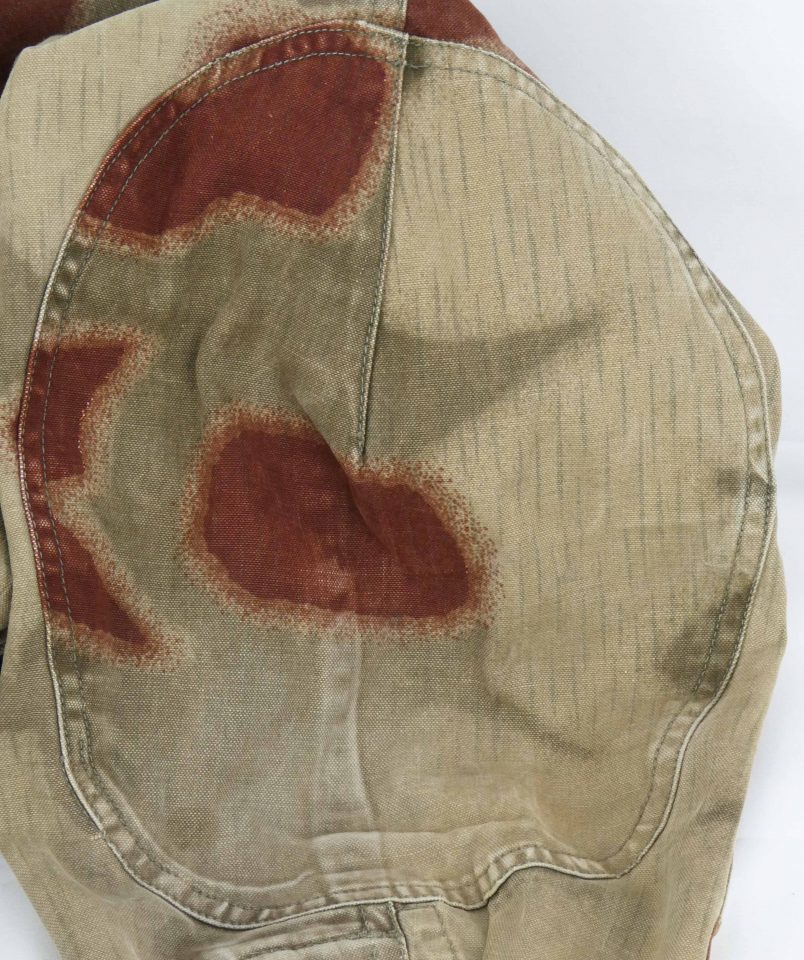 Cuffs:
Bandage Pocket: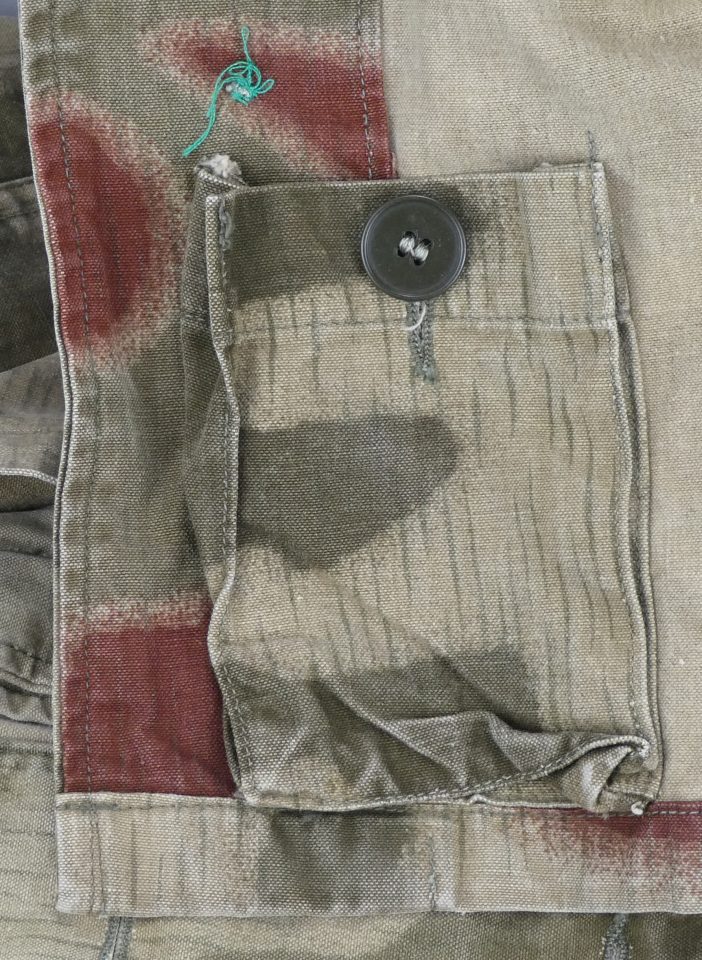 On inside front by opening.
Sample 2: 1971
Metal hardware to support webbing:
Webbing shoulder straps intended to go under shoulder panels?: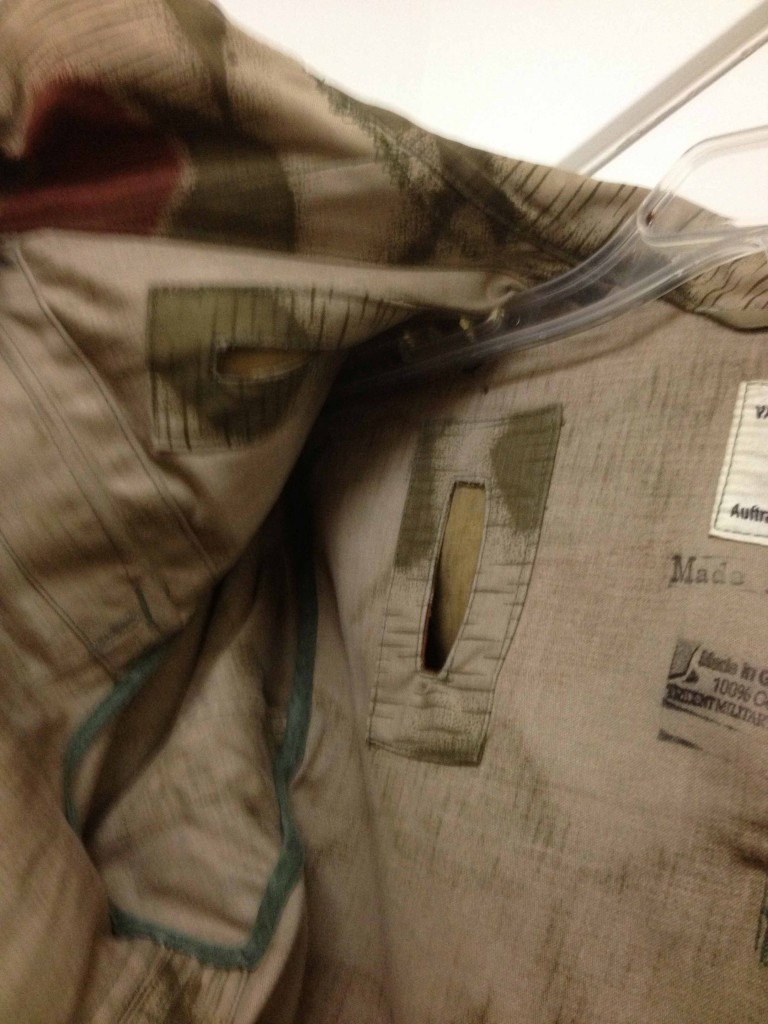 Imported by Trident Militaria, likely in early 1990's due to "Made in EEC" stampe (name defunct in 1993) and "Made in Germany" (not "West" or "East"):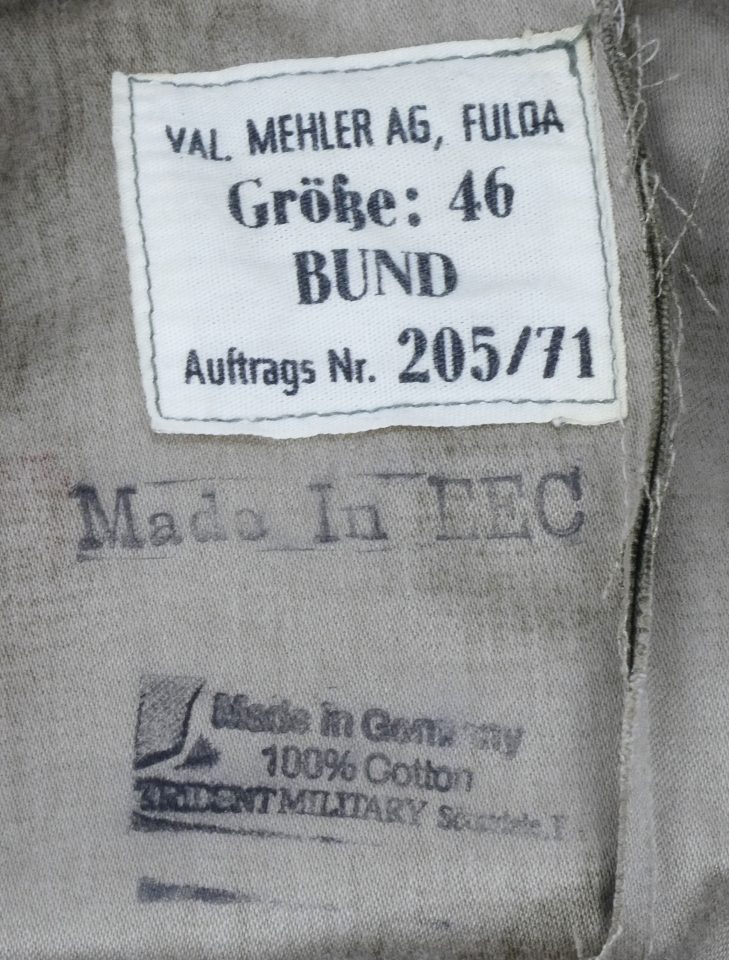 Sample 3: Late 1970's (1975?)
Mint condition, very similar to Sample 2, except NATO stock number (NSN) and no date on tag. Material is a cotton twill, not poplin like Sample 2.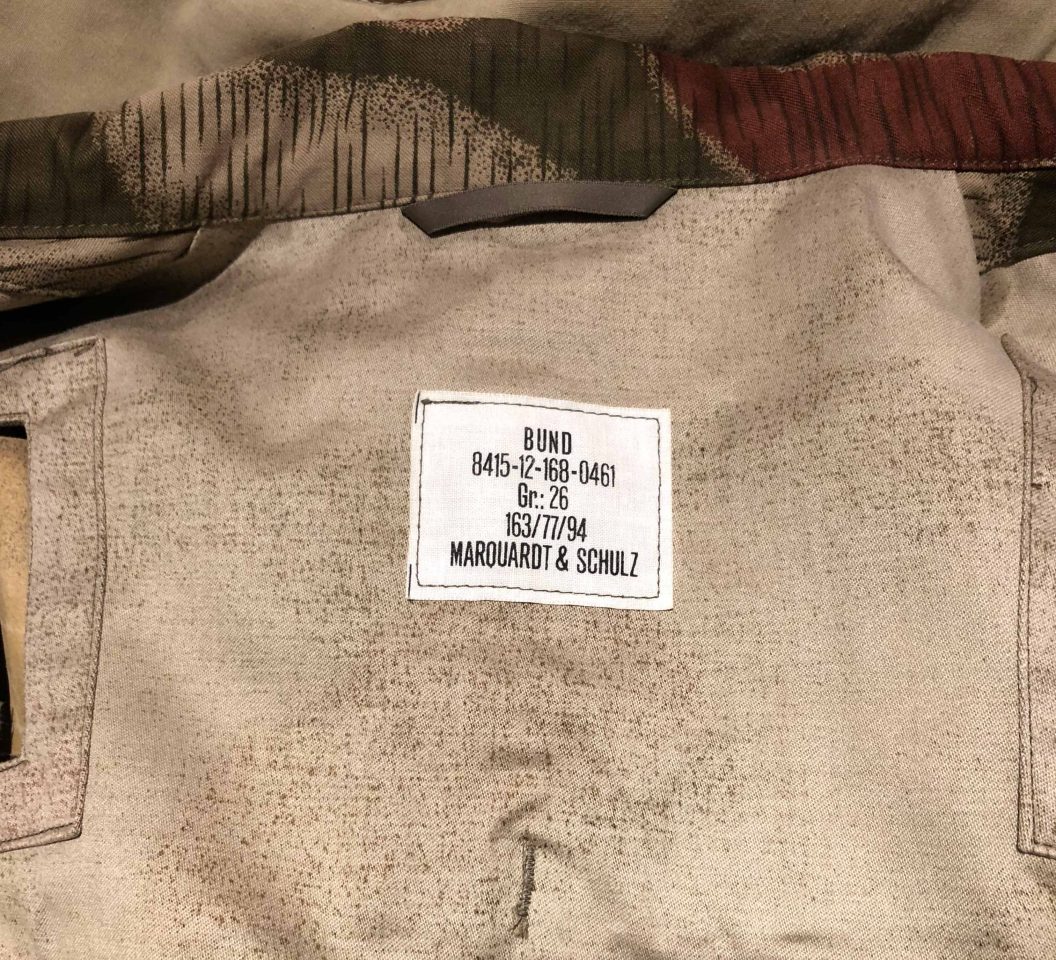 Has pocket at inside front for bandage:
Bandage is dated 1965.
Bottom bellows pocket has organizer loops inside: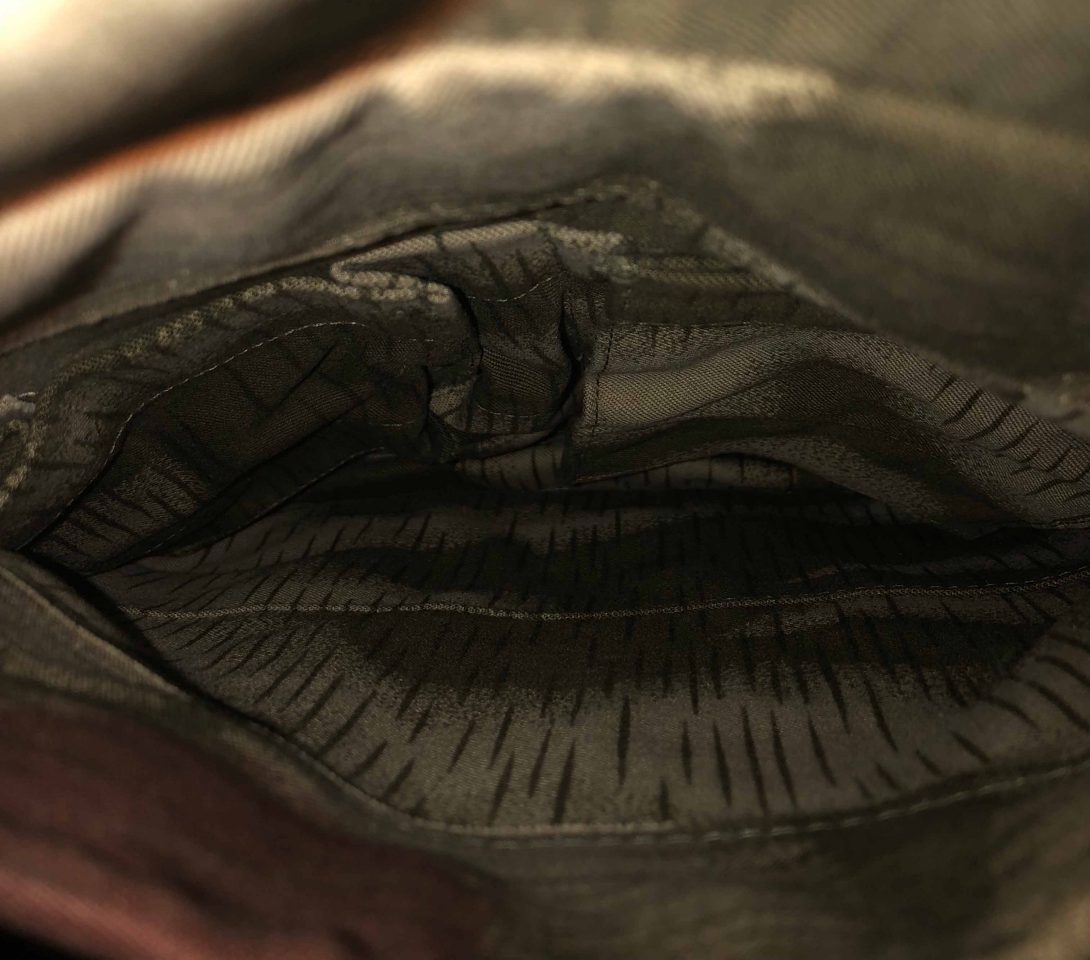 Shoulder Pocket:
The flap of this part of the jacket is often ripped off as part of the demilitarization process before surplus sale since the BGS insignia is sewn here (source: https://www.wehrmacht-awards.com/forums/showthread.php?t=252712&p=8537608) .
Came with greatcoat insignia that is too big for pocket flap.
Usage Photos: