There were two main colorways of ERDL used during the Vietnam War: Green Dominant and Brown Dominant, both referring to the lightest "base color" of the print. While most uniforms were homogeneously made from just one type of ERDL, occaisionally uniforms mixing fabric from both can be found. These same fabrics were also used after the war to make uniforms for the Rapid Deployment Force (RDF), which was also made in yet another distinct ERDL colorway.
Sample 1:
Has green dominant fabric used with brown dominant fabric. No longer in my collection.
Tags:
Color Balanced Swatch: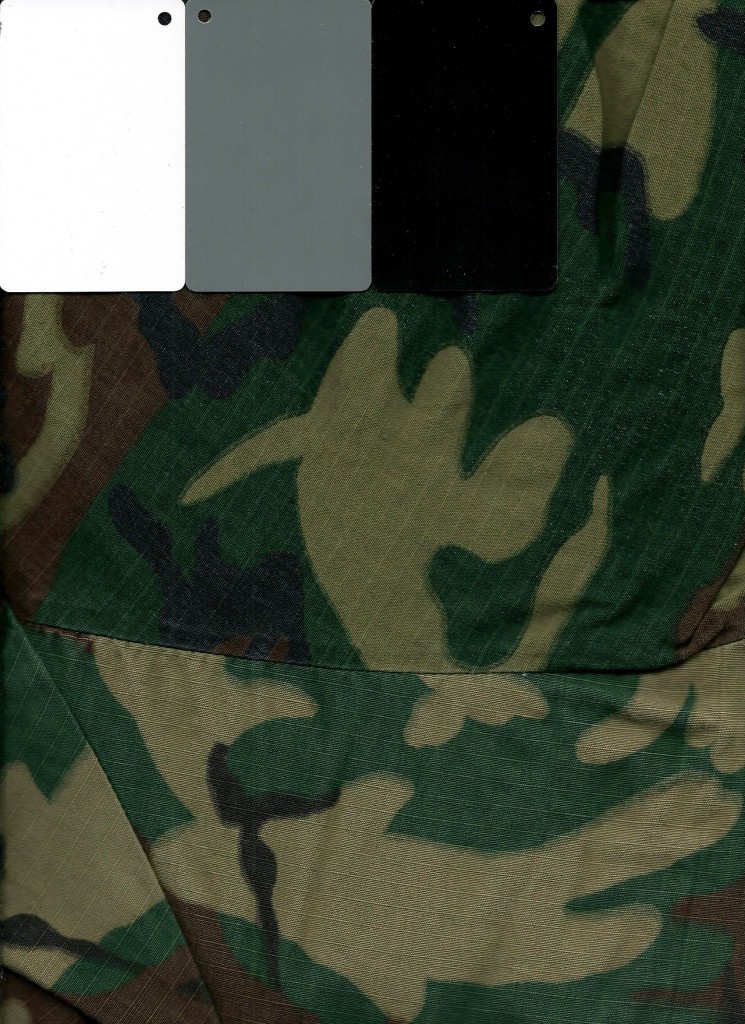 Taken at intersection of multiple colorway fabric panels.