Sample 1: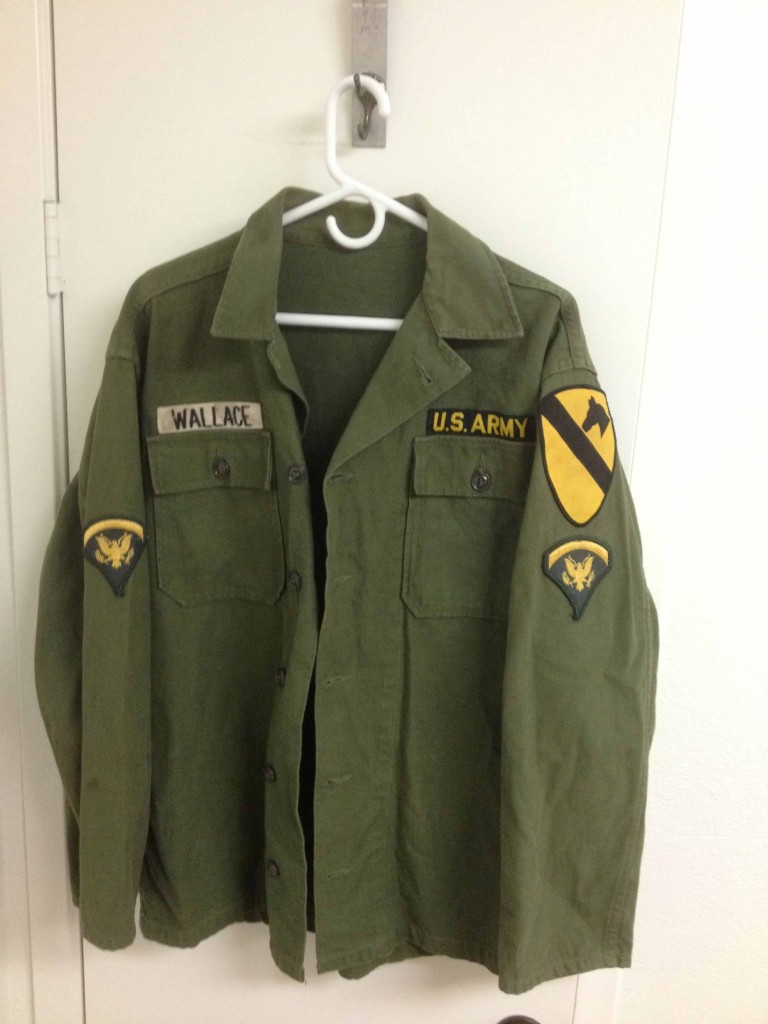 Size large. No longer in collection.
Sample 2: USAF with Korean Name Tapes
Custom dual language (English and Korean) name tapes. USAF rank insignia.
Sample 3: Dual Patched Medic
Airborne-qualified medic. Served with 1st Cavalry then 101st Airborne Divisions in Vietnam era. Shirt is small sized.
Patches:
Tag: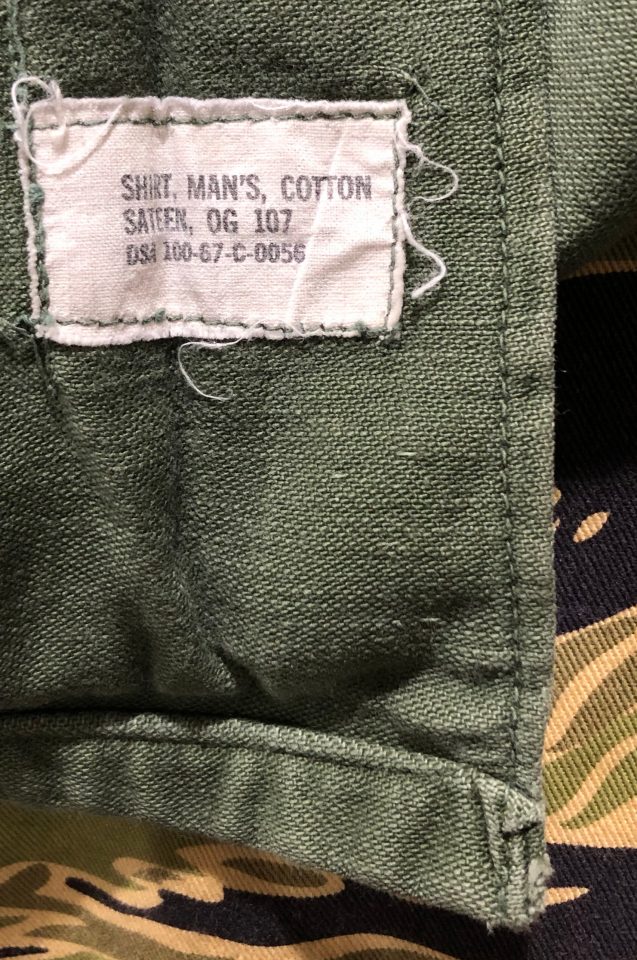 1967 date.
Sample 4: Seabees Private Purchase Tropical
Made of same non-ripstop poplin as jungle fatigues that is lighter weight than sateen normally used. These were offered for private purchase through the PX (post exchange) and other storefronts.
Stamps: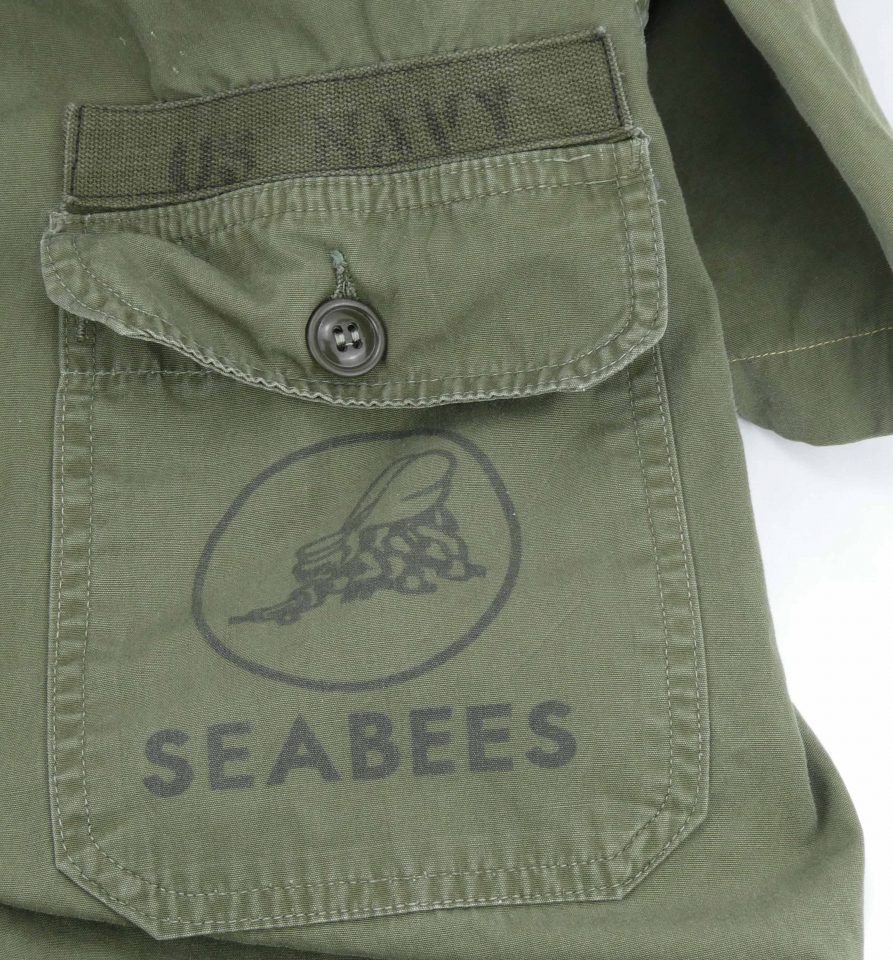 Seabees stamp on left pocket (as worn).
ACB-1 (Amphibious Construction Battalion 1) stamp on back under removed glint tape (?) patch.
Patch Remnants:
Sample 5: 18th Engineer Brigade In-Country Patches
The 18th Engineers Brigade was one of the first conventional US Army units to enter Vietnam. Although they were supposed to help build infrastructure, like roads and bridges, their combat engineer elements also supported search and destroy operations against the Viet Cong (source: https://web.archive.org/web/20071024200751/http://www.18engineers.army.mil/#history).
Tag: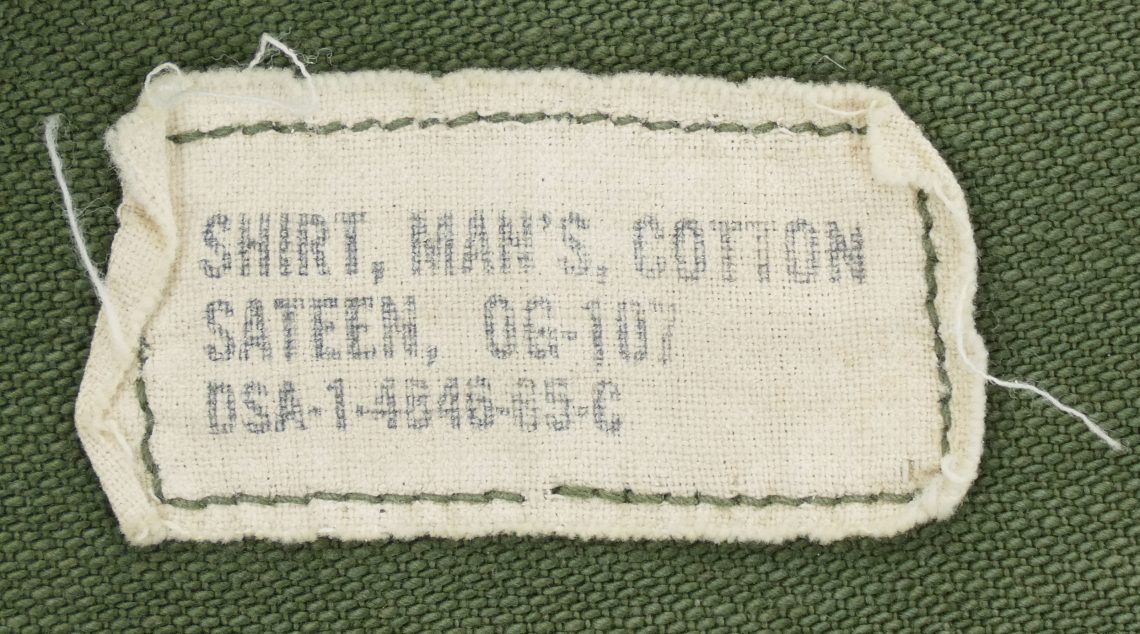 1965 date.
In-Country Patches:
The rank and 18th Engineers Brigade patches were hand sewn in Vietnam. The subdued color would have provided better camouflage than the full color "official" patches in use at the time.
Full Color Patch:
Service Number/Laundry Tag:
Service number is hand-written on the inside back and on a laundry tag located at the collar.
Tapes:
US Army tape is hand-stitched.
Button: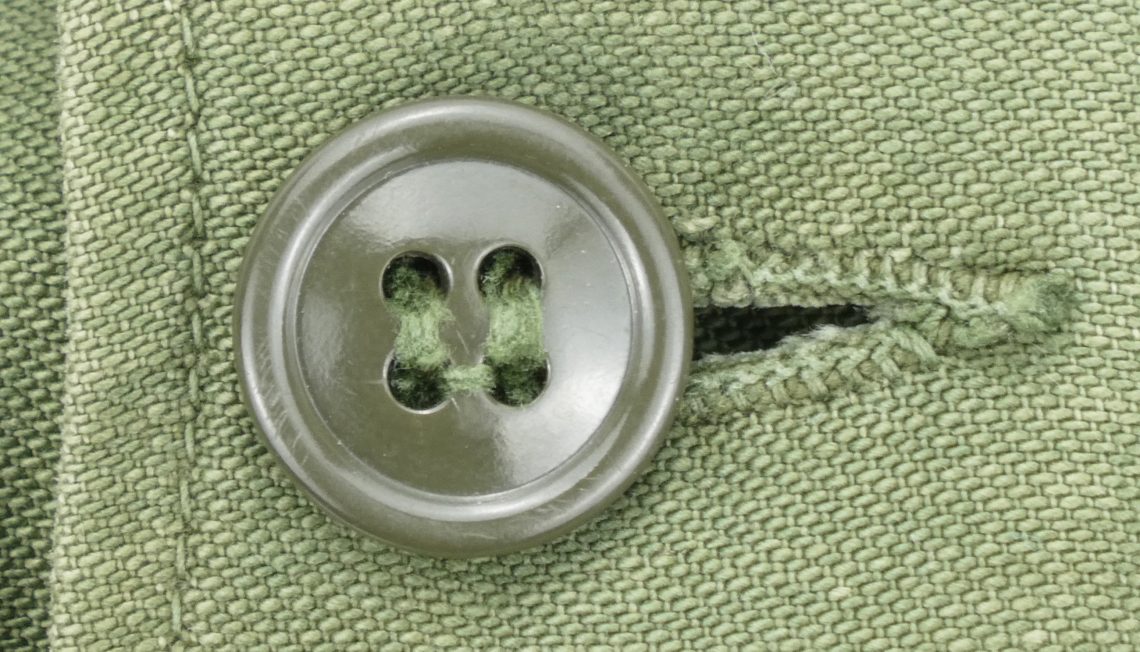 Cuffs: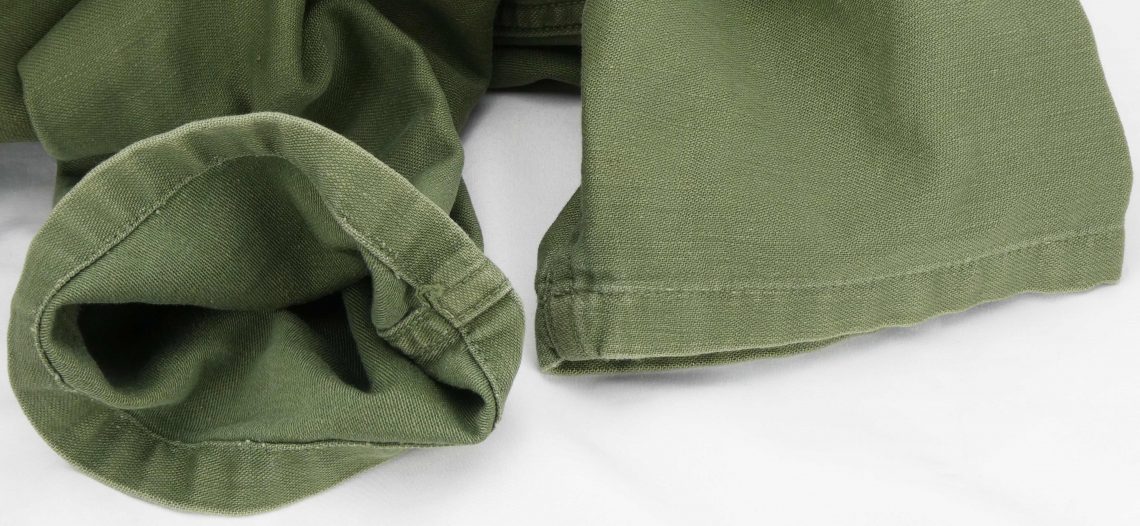 Sample 6: Inshore Undersea Warfare 11-1
Inshore Undersea Warfare (IUW) units were meant to provide security for US Navy installations, particularly against seaborn infiltration attempts (frogmen and saboteurs) (source: http://iuwg1.stabledoorveterans.com/). IUW 11 was active around Cam Rahn Bay starting in June 1966 as part of Operation Stable Door (source: http://www.iuwg1vets.org/history).
Tag: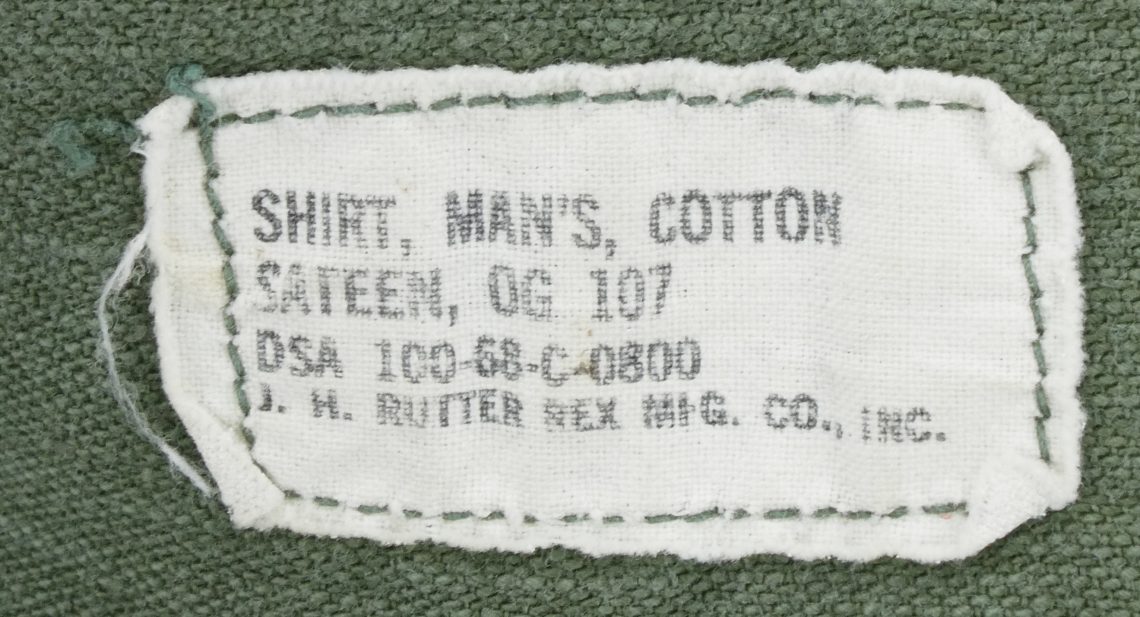 1968 date.
Patch:
Japanese made (source: https://www.facebook.com/groups/1726441960963865/posts/3243986482542731/?comment_id=3244309492510430). Patch was hand-stitched on and was found partially detached.
Tapes: