All NWU Type 3 items have the US Navy Anchor Constitution Eagle logo embedded in the pattern.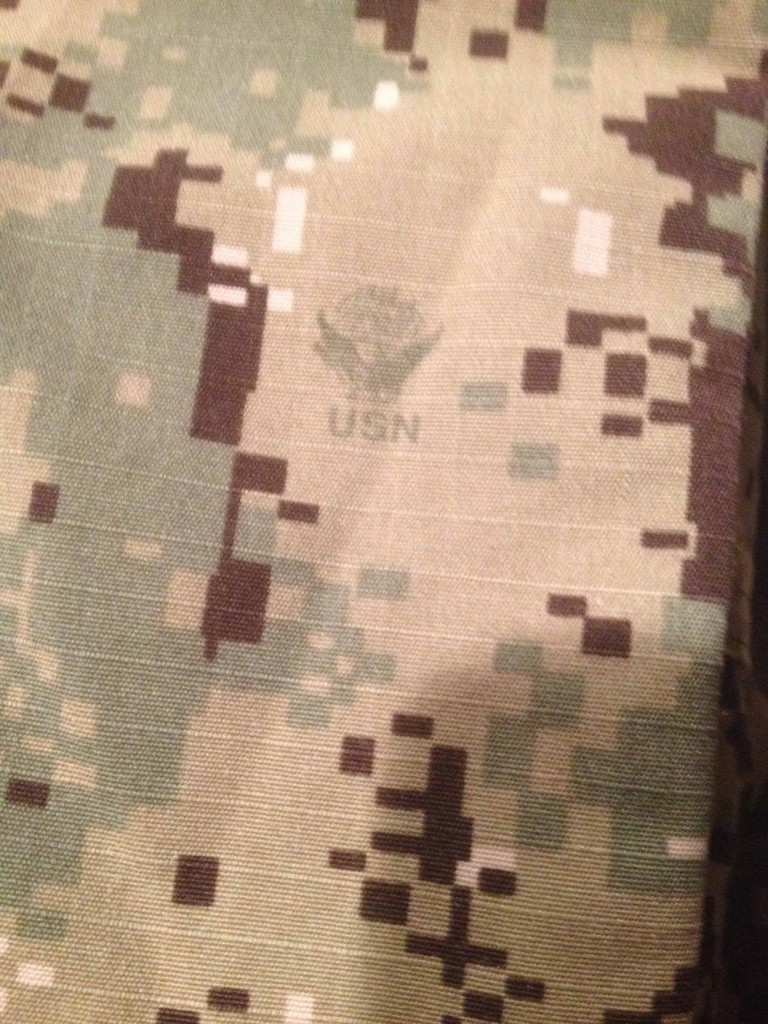 Sample 1: NWU Type III Set
No longer in my collection.
Jacket:
Pants:
Helmet Cover:
Unissued helmet cover. Goodwill sticker was placed over barcode.
Sample 2: Maternity Version
Seabees were among the first sailors to recieve the NWU 3 uniform because they were more likely to go ashore. No longer in my collection.
Insignia:
Seabees logo embroidered onto right pocket (as worn).
Tags: