Jacket: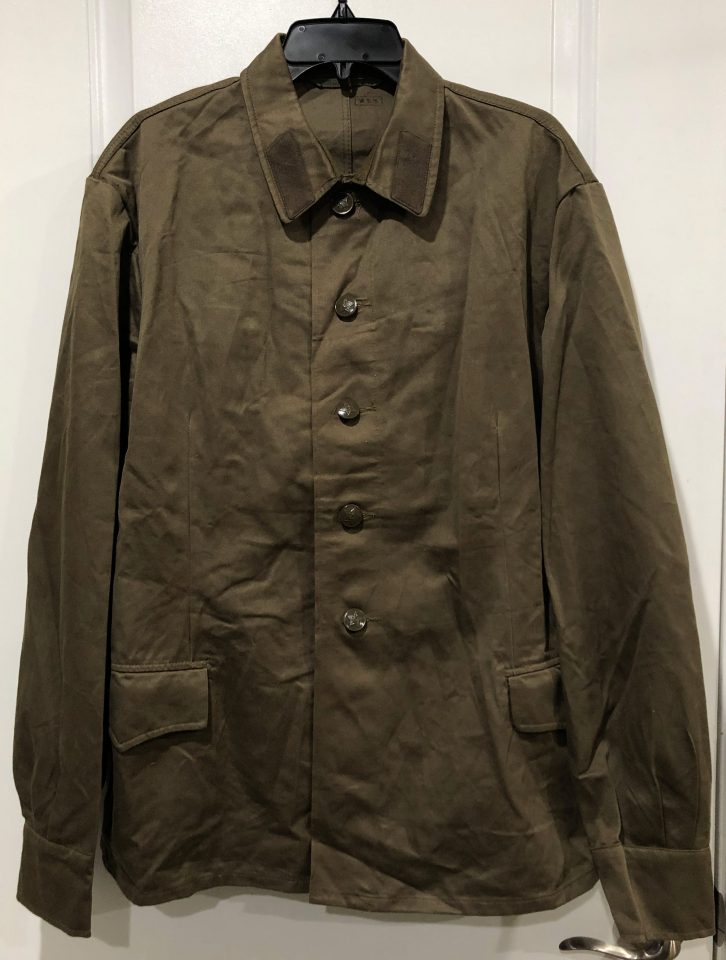 Stamps:
Jacket is size 56-5 with a 1981 date.
Collar: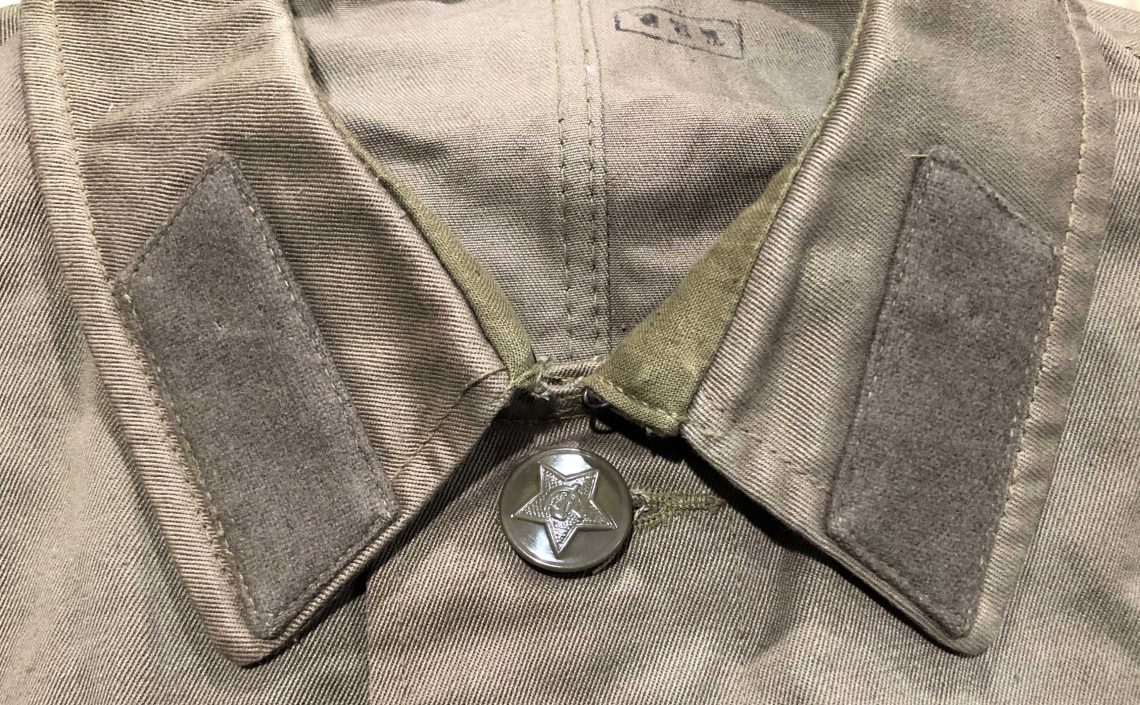 Buttons: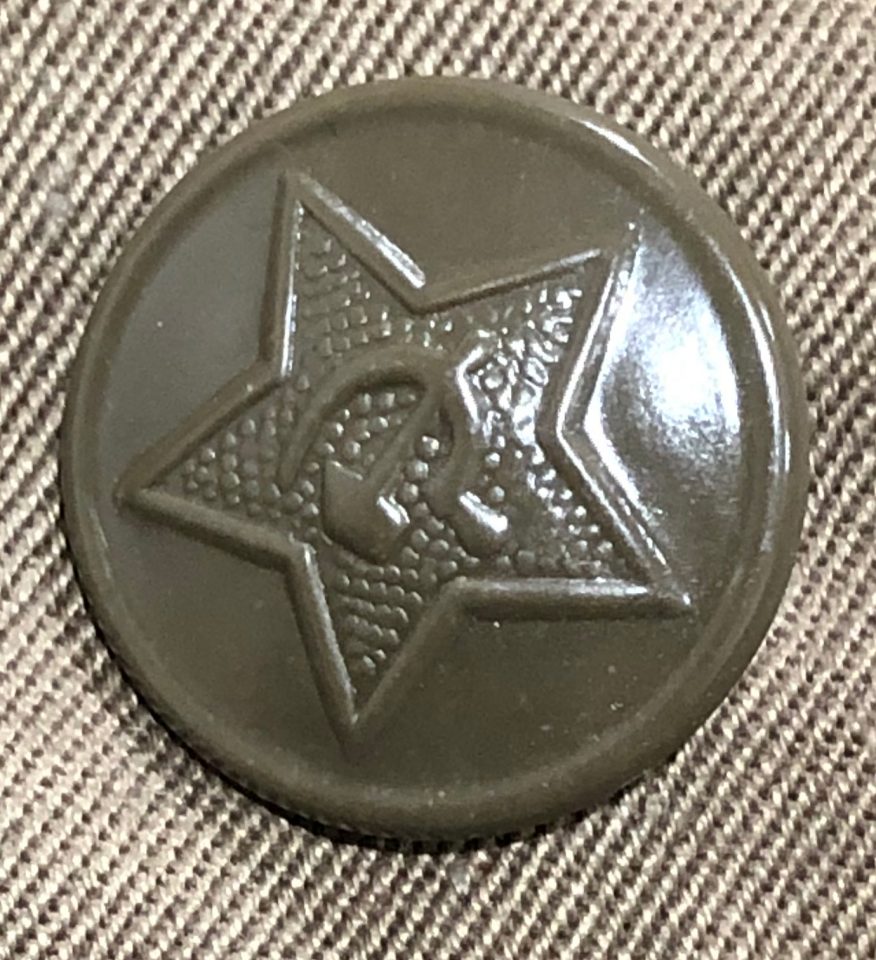 Subdued color for camouflage with Soviet hammer and sickle symbol.
Cuffs: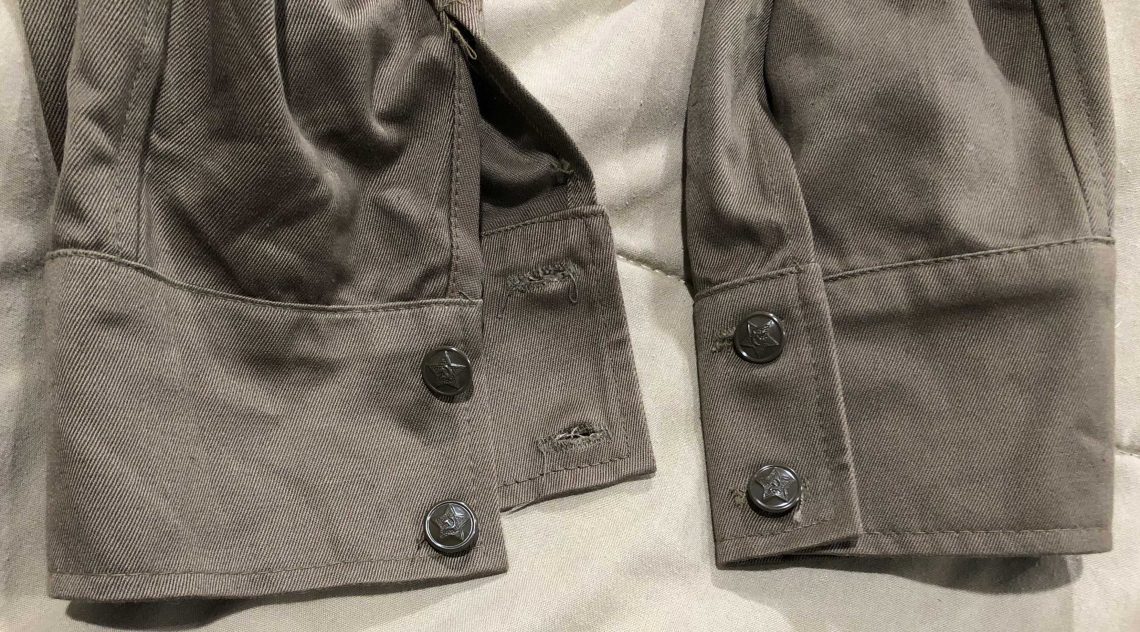 Pockets: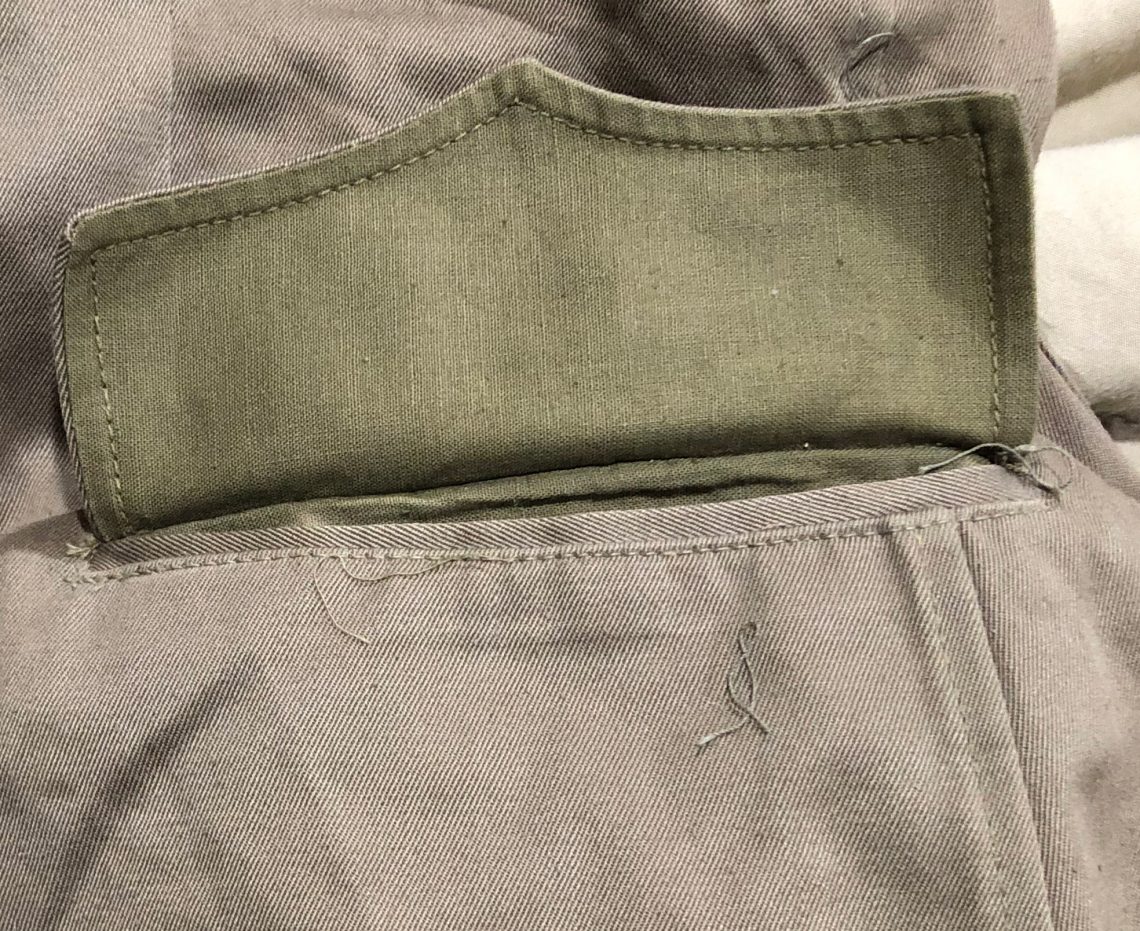 Pockets are lined with light cotton cloth.
Pants:
No cargo pockets on pants. Cut is simple and very similar to Tropical Export Uniform's trousers.
Stamp: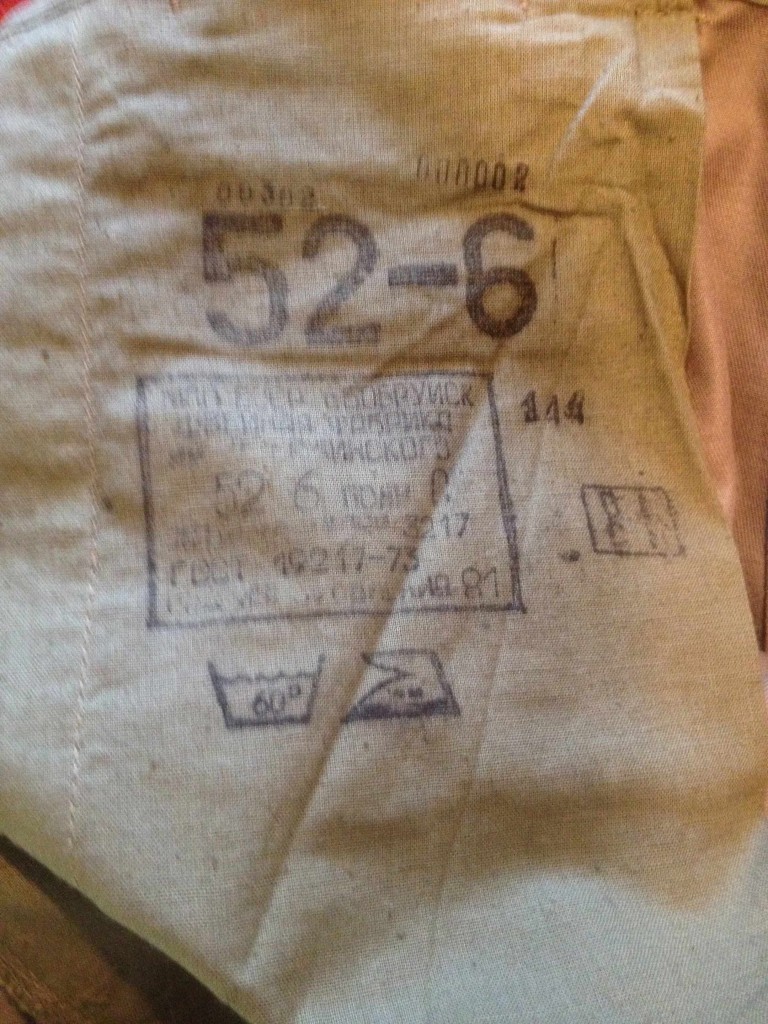 Pants are size 52-6, also with a 1981 date.
Ankles: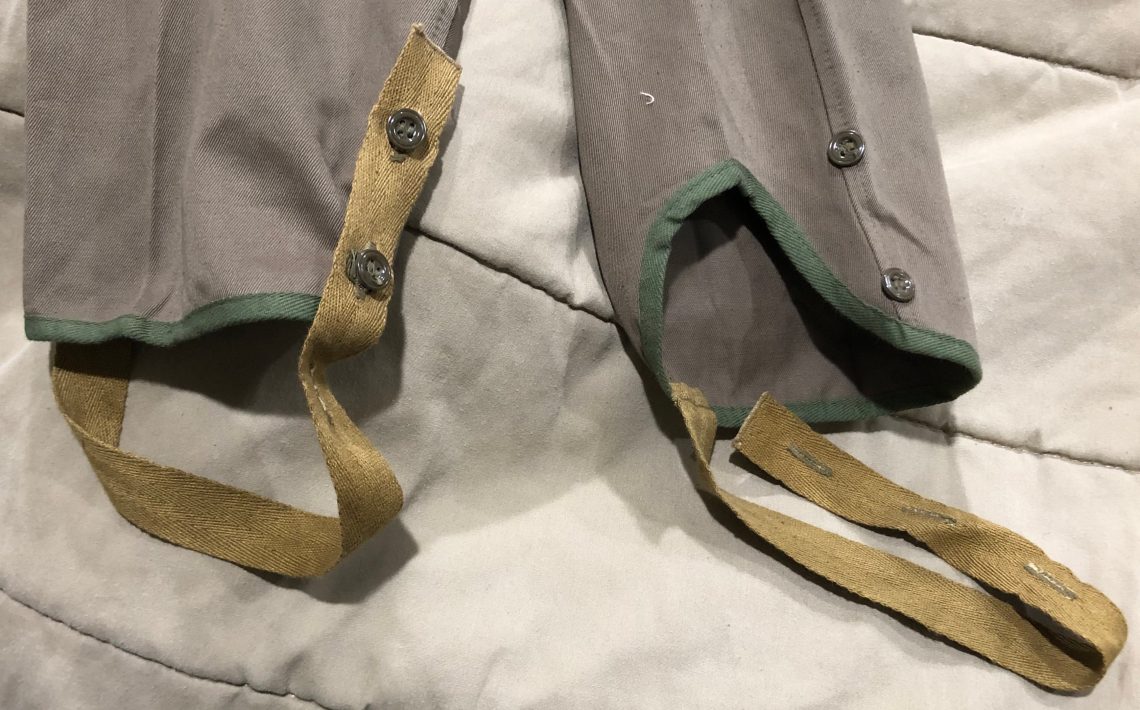 Straps are to keep pant legs down while wearing boots.
Fly: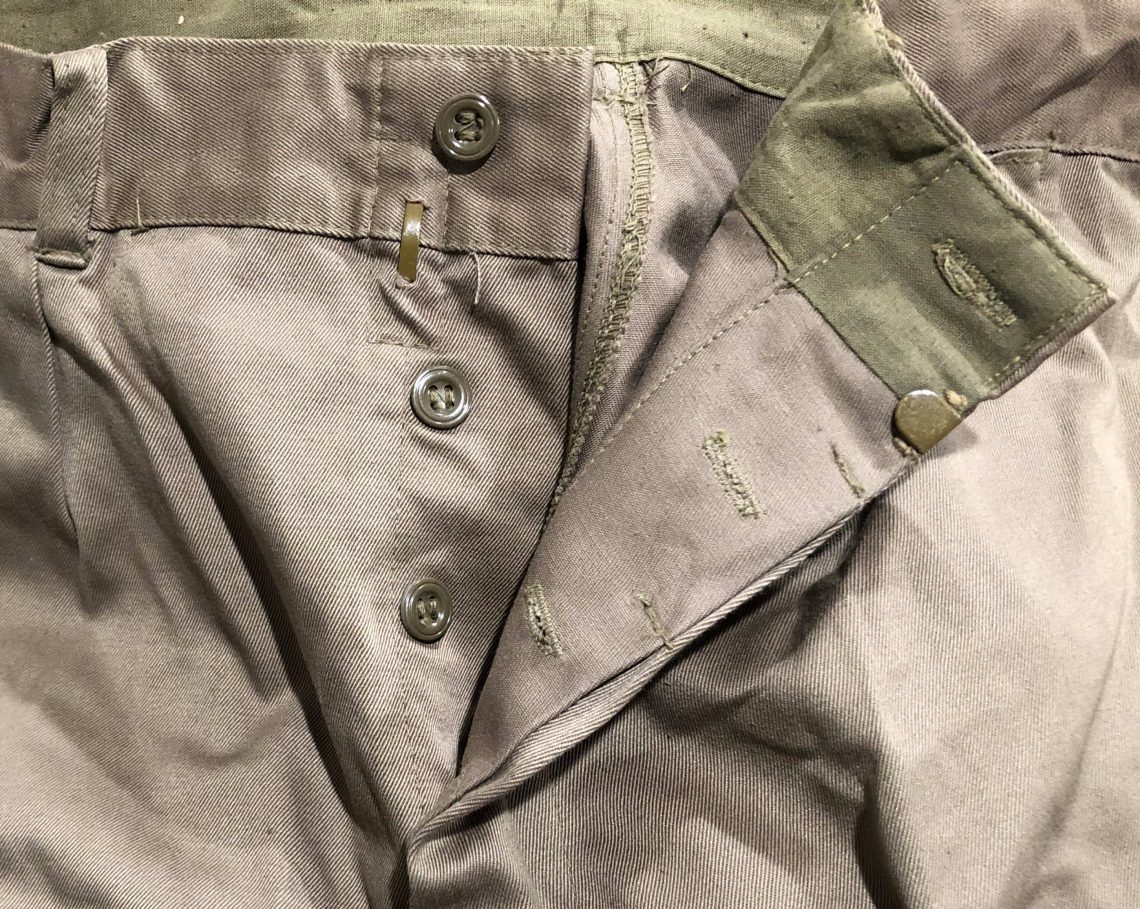 Button-up fly.
Waist Adjustment: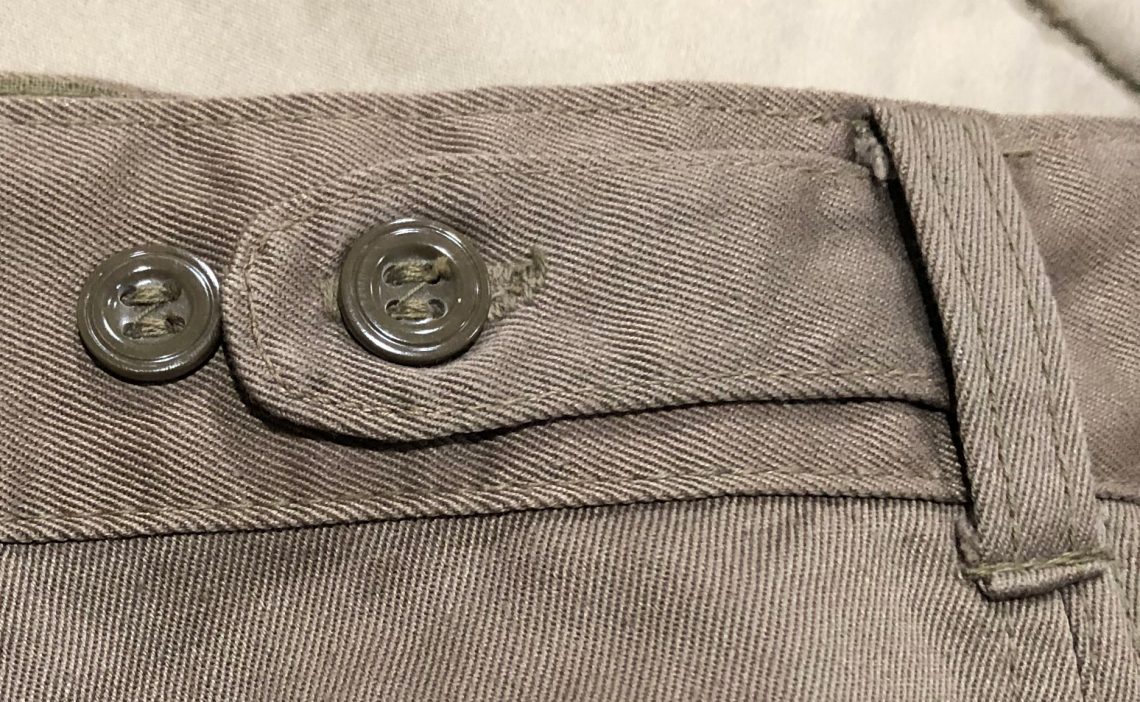 Usage Photo: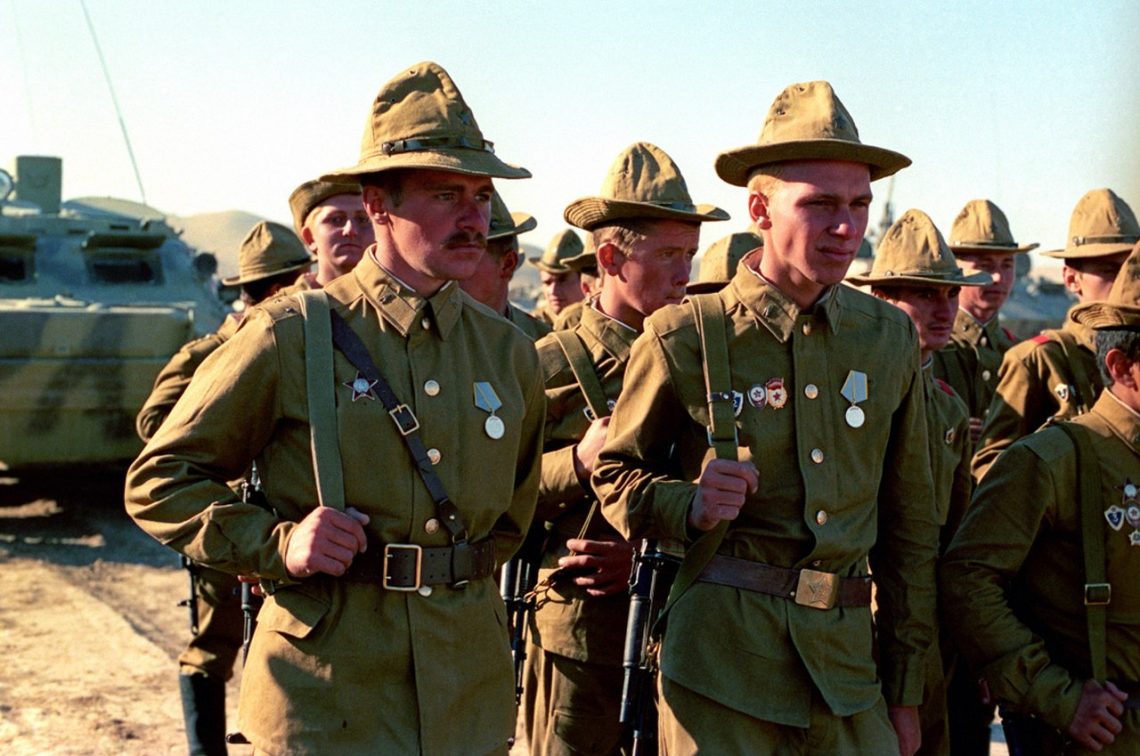 These antiquated-looking uniforms were used from 1969 through the end of the Soviet Union. The more practical Afghanka uniforms were favored for combat and field use, though the M69's were still used if Afghanka were unavailable.