The South African Defense Force's (SADF) Pattern 83 load bearing equipment took advantage of advancements in civilian outdoors gear. Elements of the design such as the 1000D cordura, plastic, commercially-sourced buckles, and rectangular velcro-fastened pouch flaps are nearly ubiquitous in western tactical gear designs today. The items shown on this page are the "Standard Issue" versions for the South African Defense Force (SADF) and continue to be used today by the South African National Defense Force (SANDF). Other versions based on P83 gear, some of which precede the standard issue versions, can be seen here:
Battlejacket: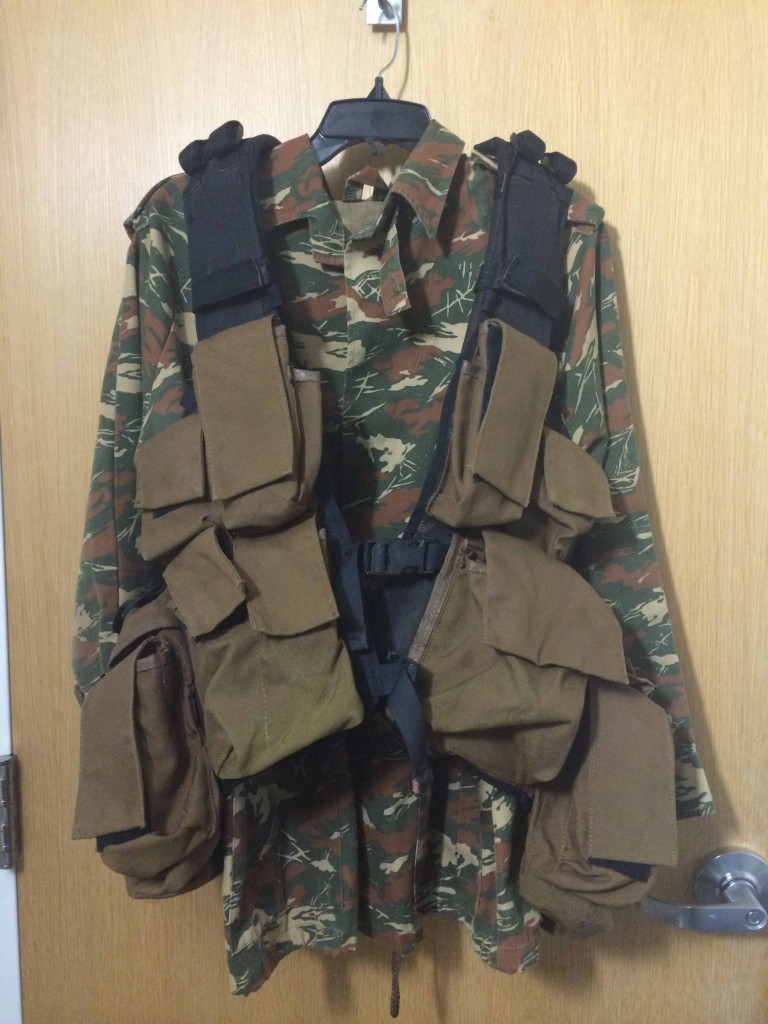 R4 Chest Rig:
For 5.56 x 45mm (.223 caliber) ammo magazines.  3 Ammo pouches in middle attached and divided.
R1 Chest Rig:
For 7.62 x 51mm (0.30 caliber) ammo magazines.  All pouches separated.  Mostly used in South West Africa (Namibia). The particular example shown might have been for a Bantustan.