32 Battalion was a South African unit mainly composed of Portuguese-speaking black soldiers, with some black and white officers. They were mostly deployed in the border region on South West Africa (Namibia) and Angola where they acted as a buffer between the MPLA and "regular" South African troops. Throughout most of their service, 32 Battalion was equipped with a lizard camouflage pattern available in a wet dry season colorways.
Dry Season (Winter)
Sample 1:
Small size. No longer in collection.
Sample 2:
Medium size. Arrived with holes, repaired by tailor using new fabric swatch.
Sample 3:
Also medium size. Was issued, has number written on inside of left pocket.
Color Balanced Swatches: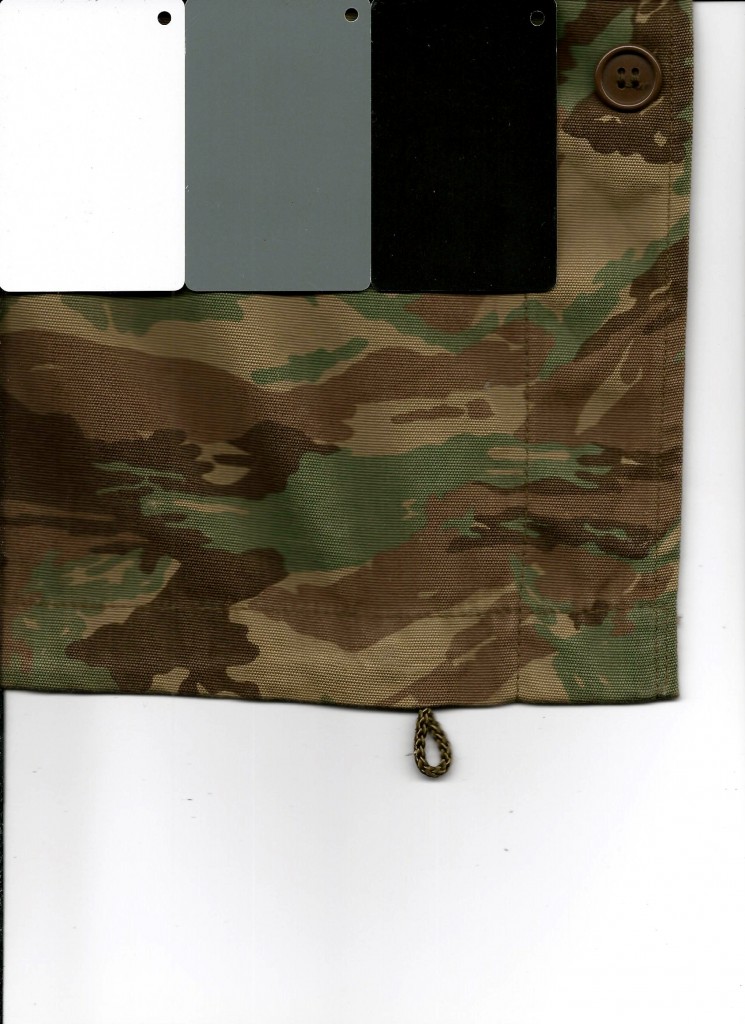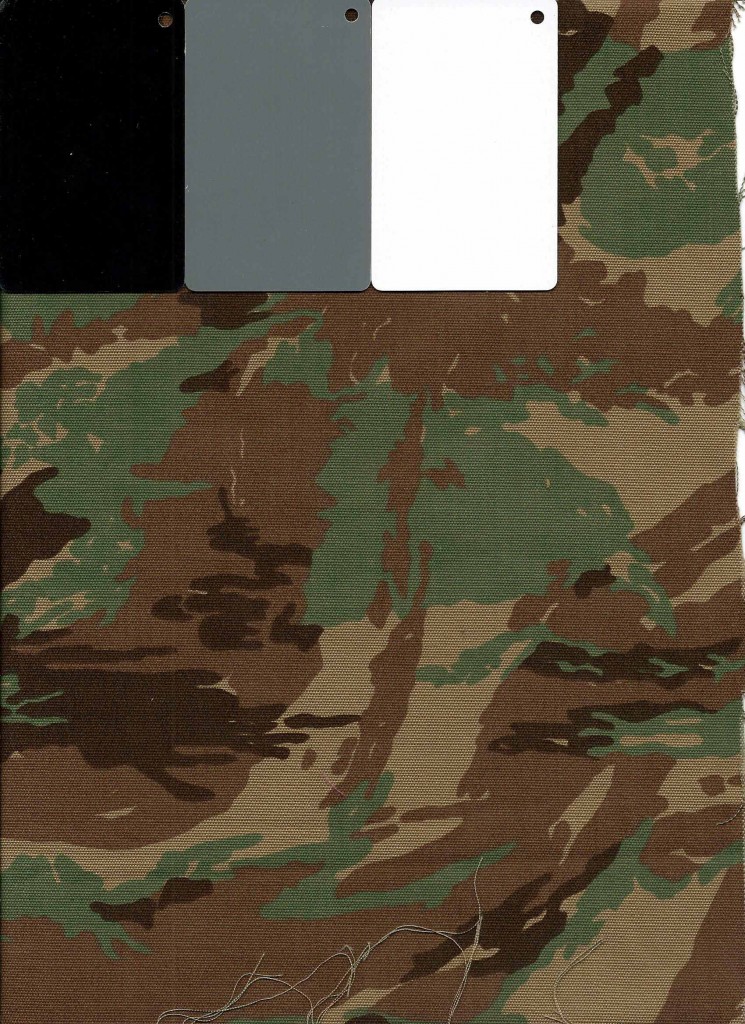 Wet Season (Summer)
Sample 1:
Same cut and fabric material as dry season version.
Color Balanced Swatch: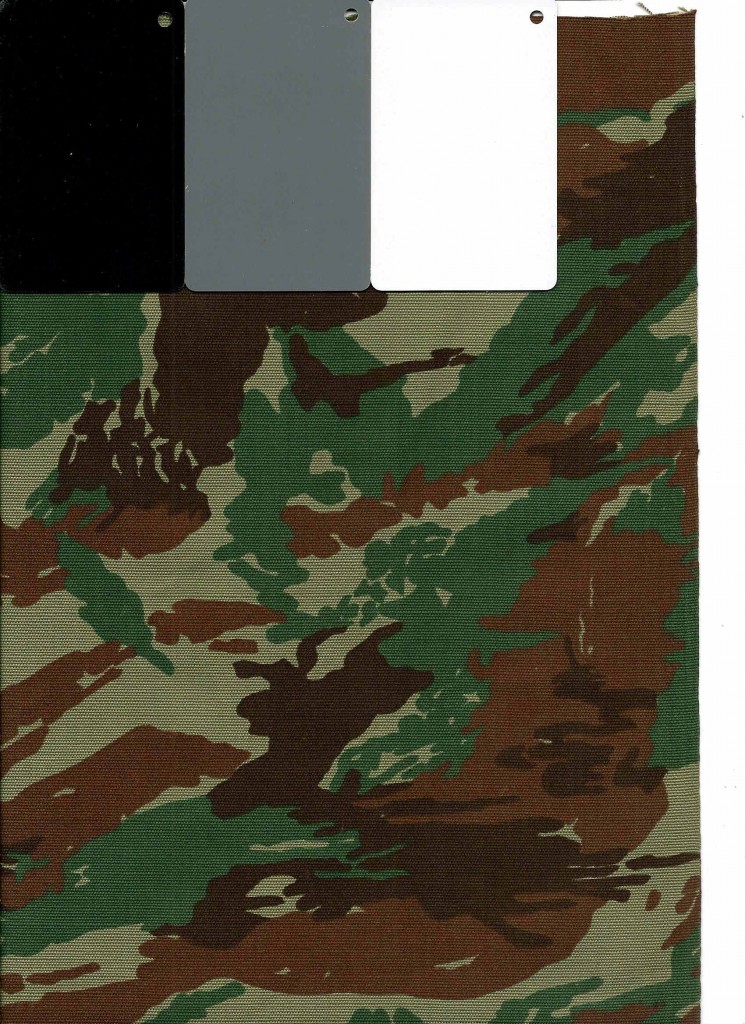 Raw fabric, swatch is color balanced. Material (cotton/poly? blend poplin) matches that of most South African produced uniforms. Darkest brown color is same as darkest brown of winter version of pattern.
Pattern File: