The Pattern 1959 was the last officially issued version of the Denison para smock of WW2 fame. These smocks were used into the 1970's and were replaced with the DPM Combat Smocks by 1977 – 1980 (source: https://www.paradata.org.uk/article/history-and-demise-denison-smock).
Most versions of the Pattern 59 smock appear yellow with opaque, broad brushstrokes, unlike the finer, translucent print seen in the earlier WW2 era items. There was one version with the WW2 style often found with a 1959 date, seen here worn by Prince Charles in 1978 during training.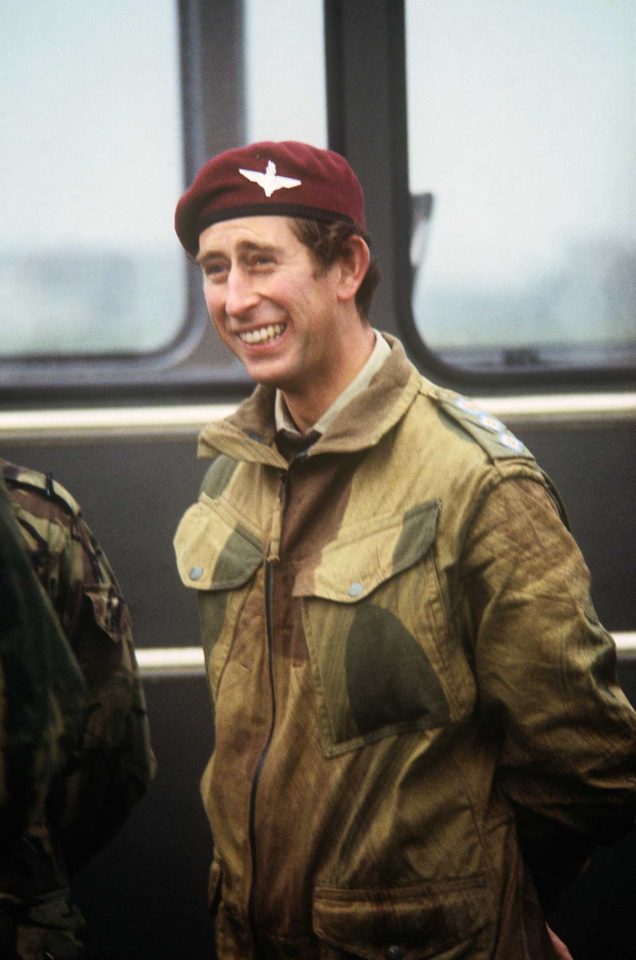 All P59 smocks were issued with full-length zippers, though tailored variants with WW2 style half zips have been reported and sold at a variety of internet auction sites like eBay.
Sample 1:
1963 version of print. This is the earliest version of the "yellow" Pattern 59 print with the broad, opaque brushstrokes, not the earlier WW2 style.
Tag: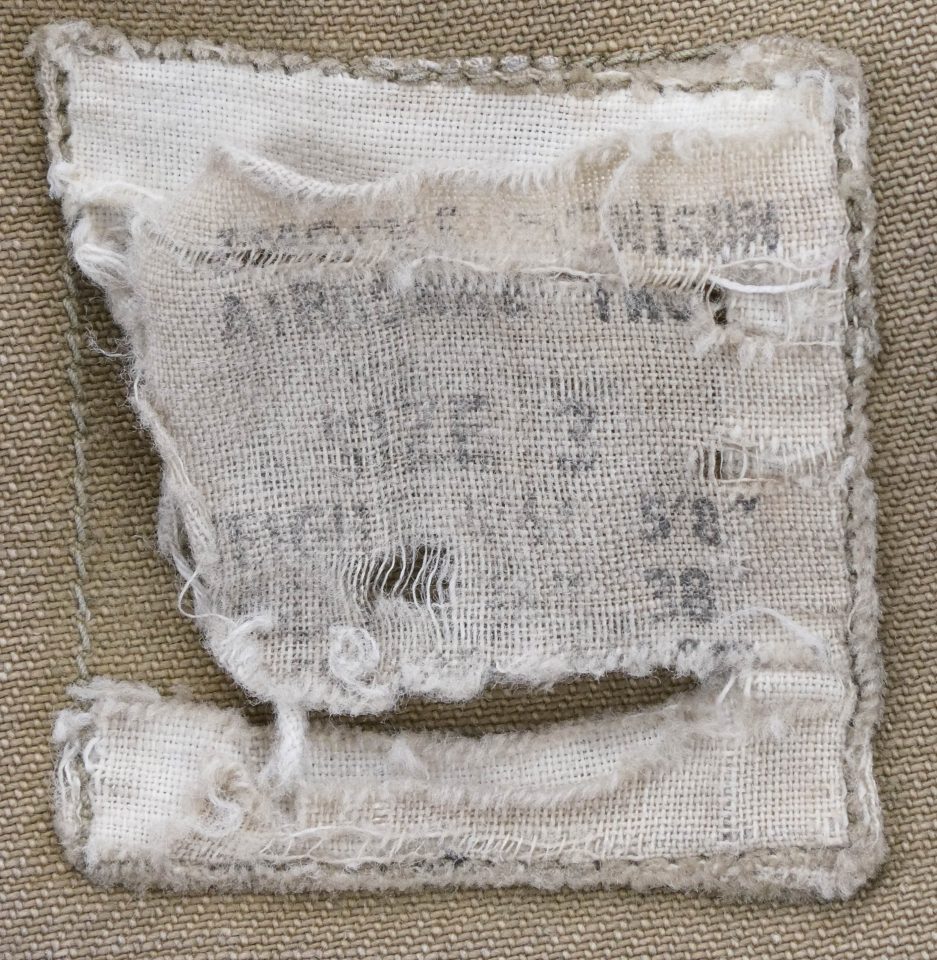 Insignia: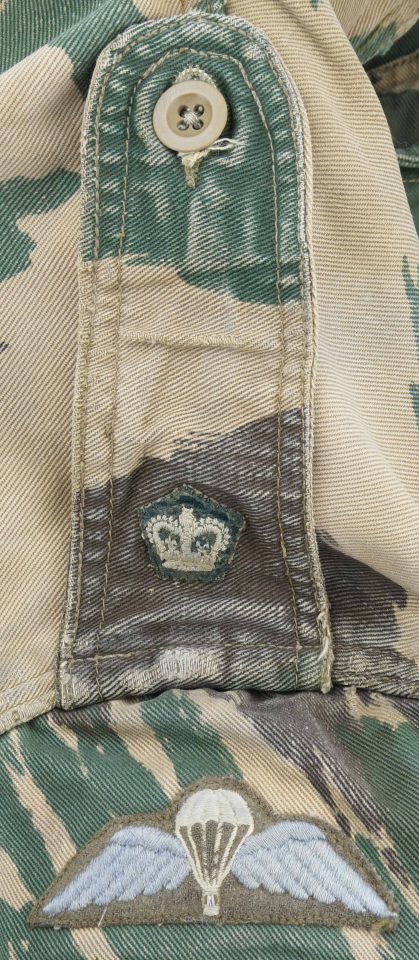 Upper Pockets: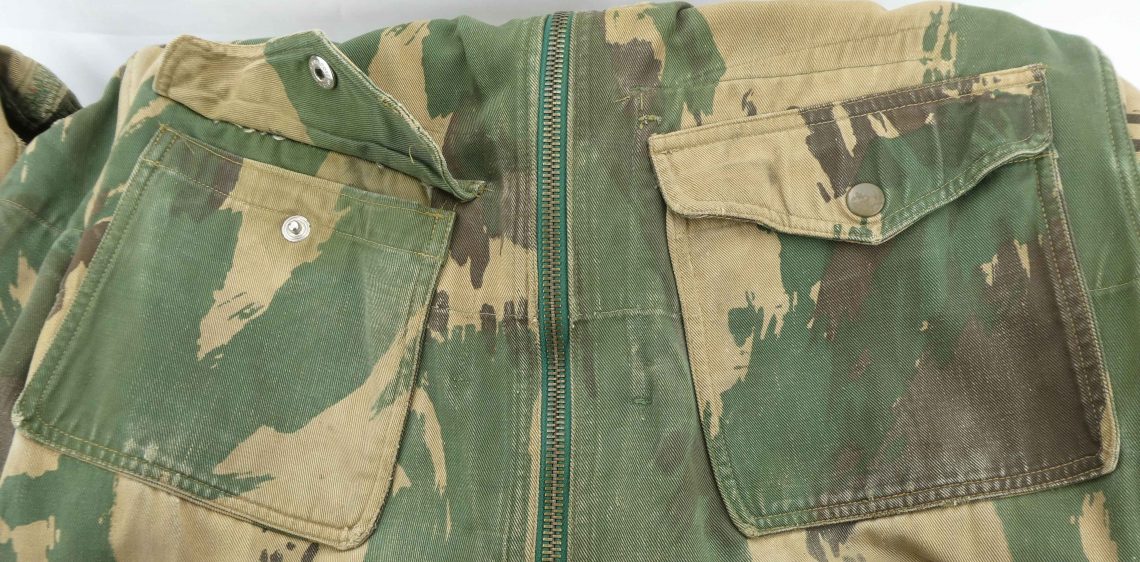 Lower Pockets: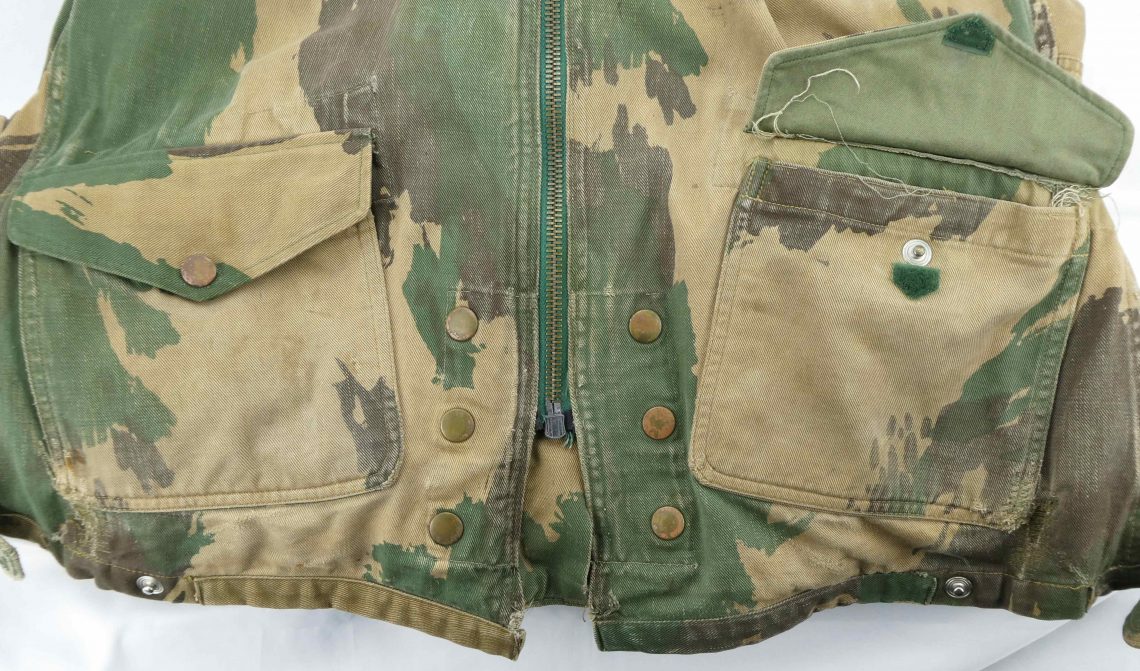 Lower pockets close with velcro:
Crotchflap:
Zipper: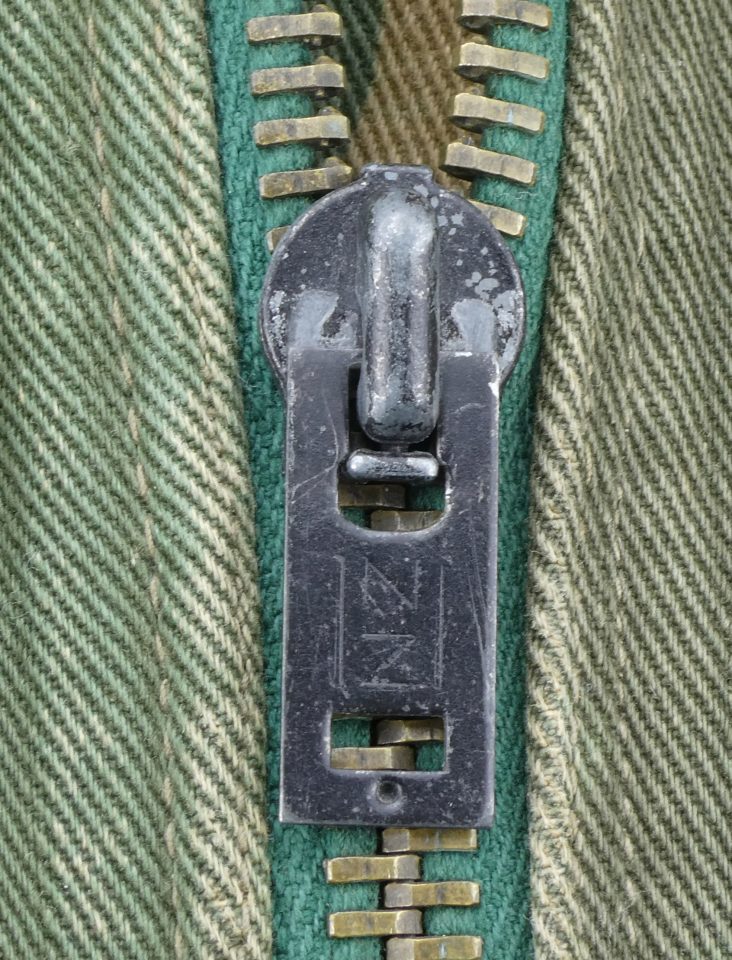 Snap: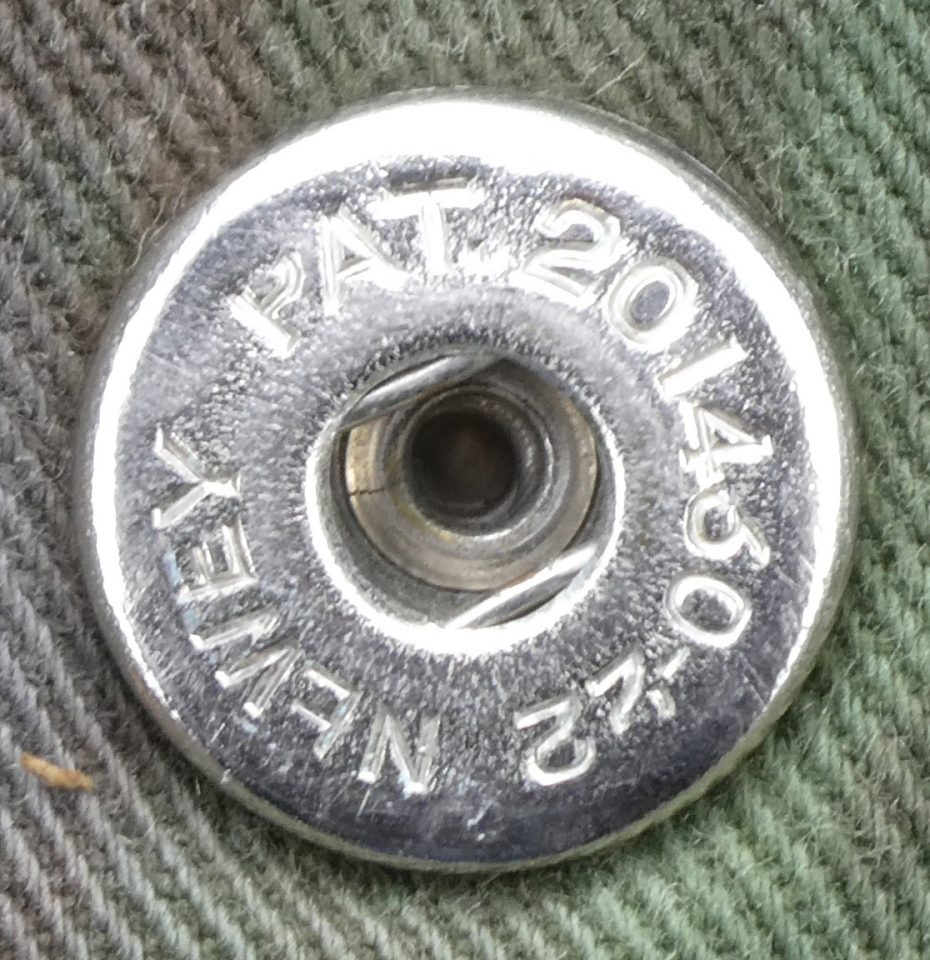 Armpit Vent: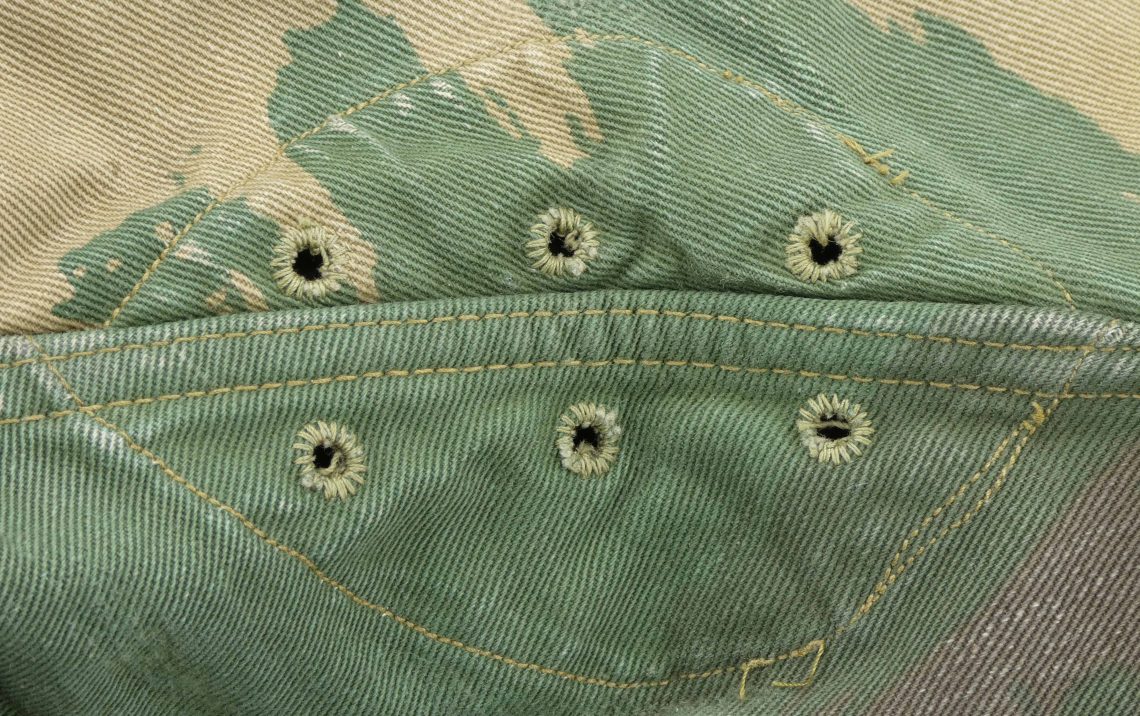 Cuffs: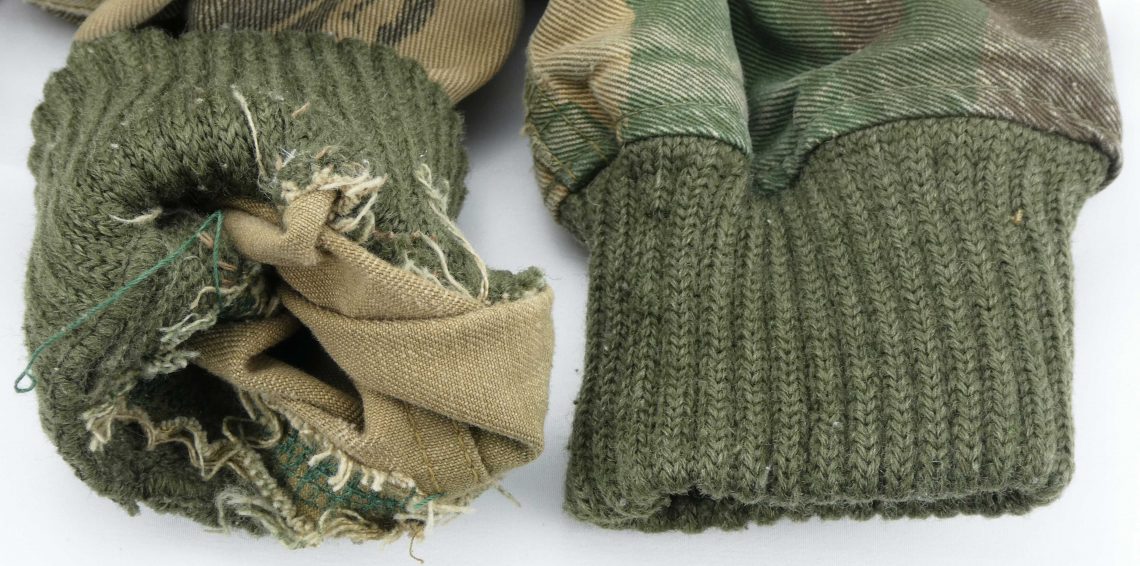 Back of Collar: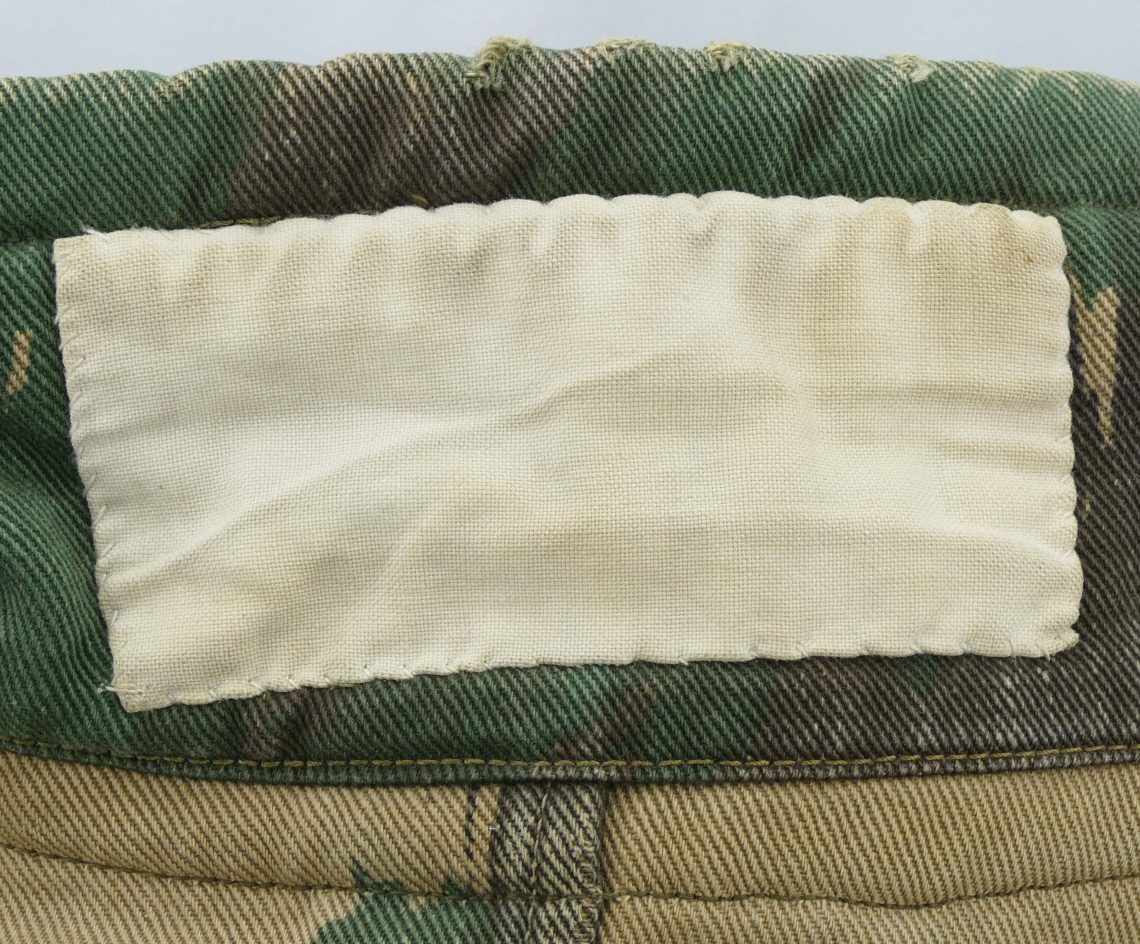 Has white rectangle patch for visibility at night like Sample 2, below.
Sample 2:
1966 version of print. Also called:
"Sinai"
"Bloody Sunday
"Bloodcake"
"Banana"
"Desert"
(source: http://iacmc.forumotion.com/t5435p75-pattern-1959-denison#47593)
Has similar square of white fabric on back of collar as 1963 sample (Sample 1). This was likely for enhanced visibility at night. Used in Northern Ireland ("Bloody Sunday") and Cyprus by Para Regiment.
Sample 3:
Badged to sergeant in Para Depot. Contract date is 1966 (source: http://hmvf.co.uk/topic/31684-using-labels-and-markings-to-date-postwar-british-clothing-and-equipment/):
Sample 4: Last 1970s Print
This is the most common, final print of the Pattern 59 smock. These were used into the 1970s until all Denison type smocks were replaced by the DPM combat smocks. However, some still appear today for ceremonial occasions by senior veterans and staff, such as this one worn by Prince Charles in 2006: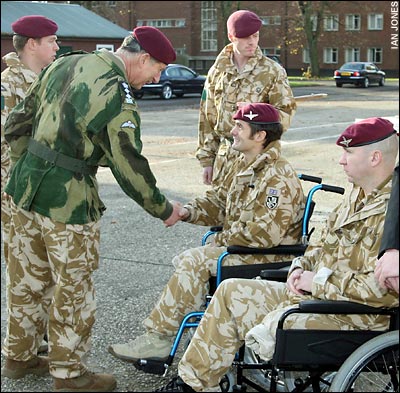 Has "ghost" of British para jump wings on right shoulder.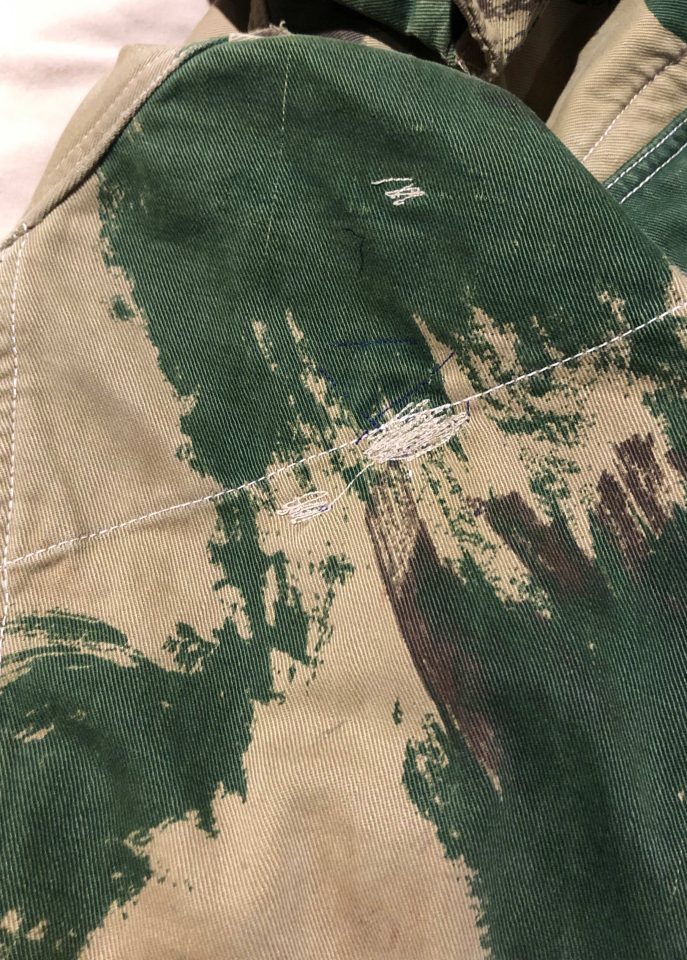 Newey Snaps: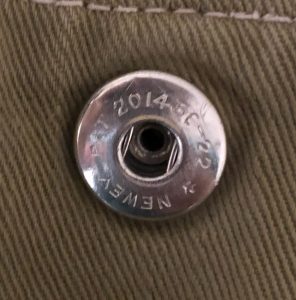 Actually dated 1967, has "Sinai" pattern (like on Samples 2 and 3) material on pocket flap inside.
Crotchflap:
Zipper:
Usage Photos:
Sinai Pattern:
Last 1970s Version:
At least one of the last version smocks made it to Rhodesia, as seen in this very famous photograph: